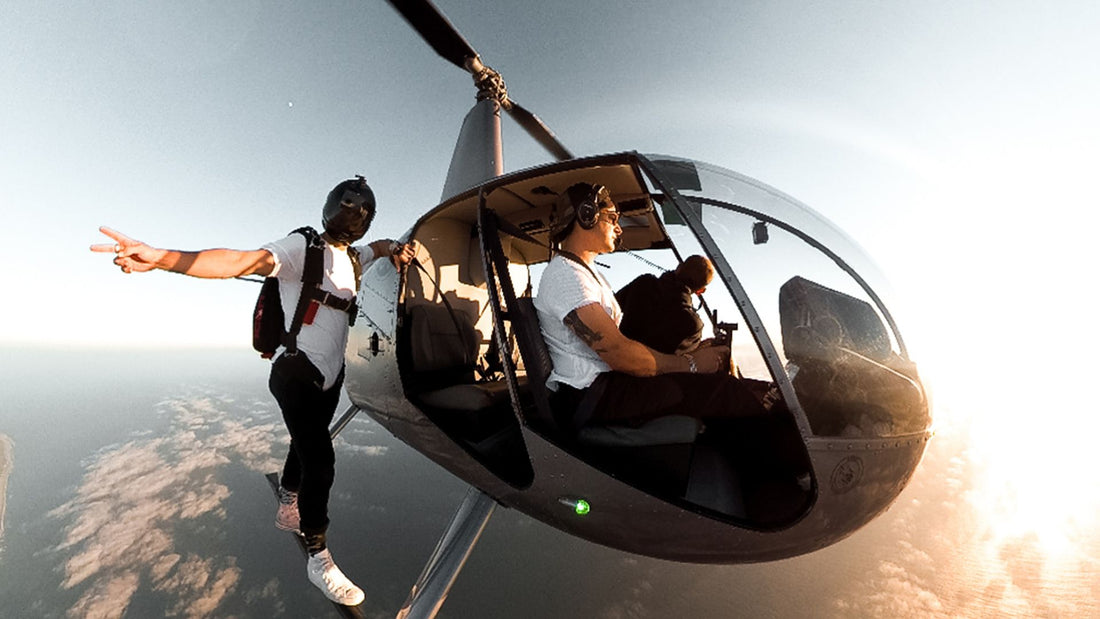 8 blood-pumping adventure activities you can do in the UK
Are you an adrenaline junkie looking for your next adventure? Maybe you're a seasoned expert in all things dangerous, or perhaps you're tired of the quiet life and want to get your pulse pounding. Whichever category you find yourself in, we've got some adventure activities to keep you on your toes (and, in a few cases, off them.) 
Fear Naught is about pushing past your limits, doing the unexpected and taking the route less travelled. Luckily, if you live in the UK, there's a surprising number of hardcore adventure activities to help you do just that. 
Like what you read? Sign up for emails and get 10% off Fear Naught merch
UK adventure activities to try: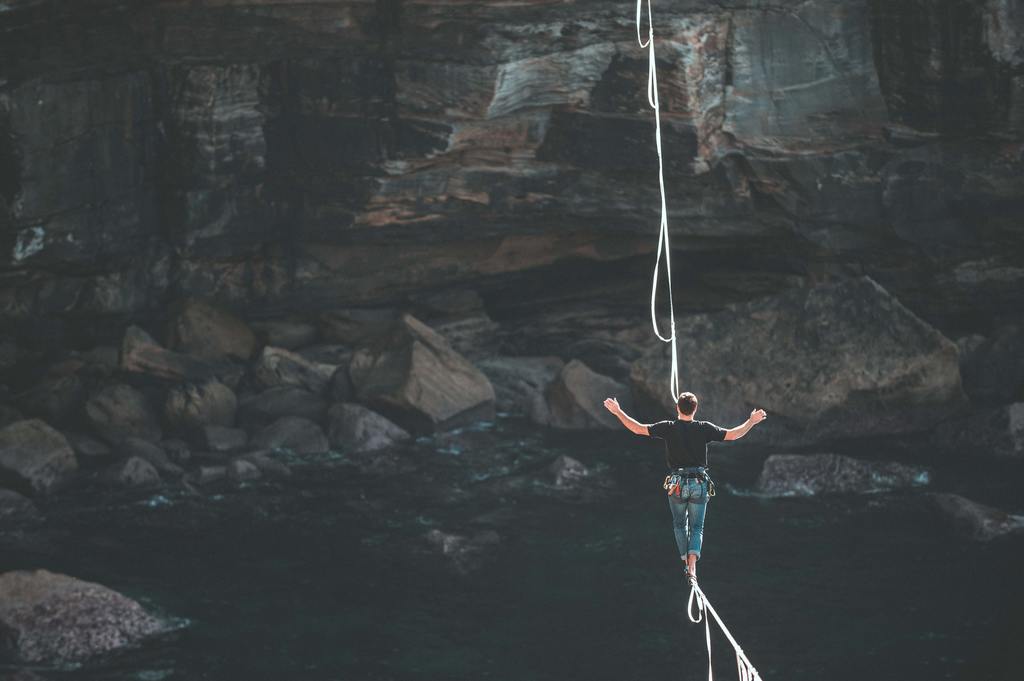 Highline
If you're unsure what highlining is, imagine a tightrope walk thousands of feet in the air with only a harness to stop you from plummeting to the ground if you slip. Not for the faint of heart (or bad of balance). 
The longest highline walk ever recorded belongs to Lukas Irmler of Germany, who travelled 1,975 metres in 58 minutes without falling. 
Where in the UK can I highline?
Malham Cove in the Yorkshire Dales is the UK's most popular highlining spot, but Scotland is where the adventure activity has found its home, thanks to the country's huge variety of soaring cliffs and natural rockfaces. Some daredevils even highline across the rocky heights of Ben Nevis, Scotland's tallest mountain. 
Interested? Check out this map of UK highlining and slacklining groups.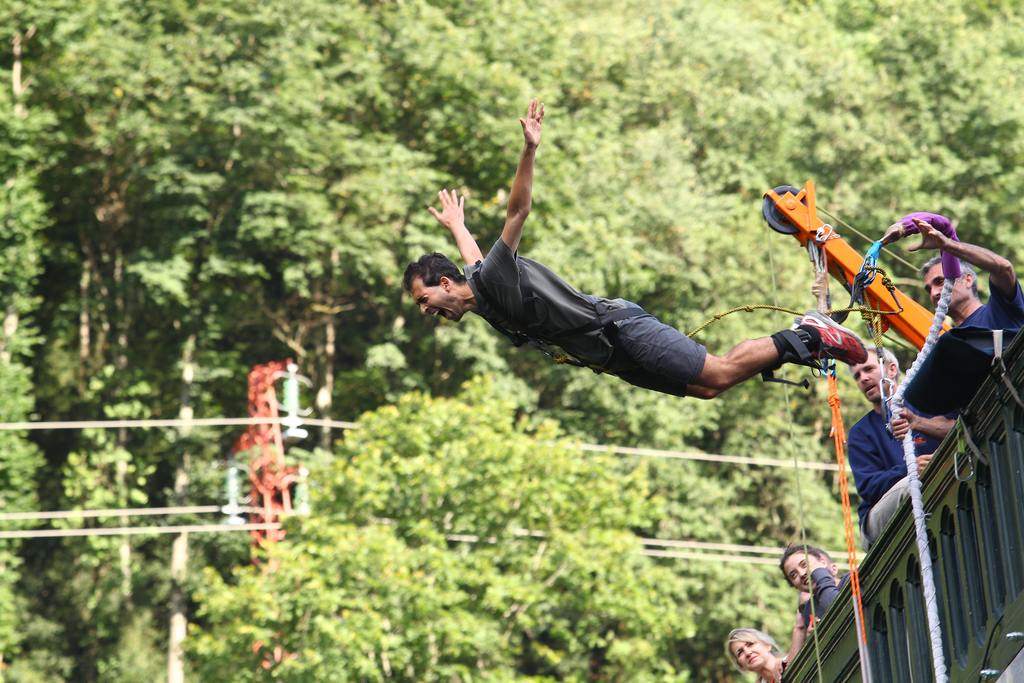 Bungee jumping
It's unclear when exactly the first modern bungee jump took place, however the now famous adventure activity of jumping off a high ledge with a rubber cord attached to your legs has been around since at least the 1970s. In the years since, bungee jumping has exploded in popularity and become a staple for thrill-seekers worldwide.  
In 2002, Curtis Rivers of the UK set the world record for highest bungee jump ever completed at 15,200 feet – a record he still holds. 
Where in the UK can I bungee jump?
Bungee jumping sites can be found all around the UK, although the Bridge Bungee Jump at Whitby is a favourite among adventure aficionados. If you're looking to bungee jump near London, there's also a 160ft high leap located at Battersea Park. 
As it's so popular, it's very easy to book bungee jumps around the UK.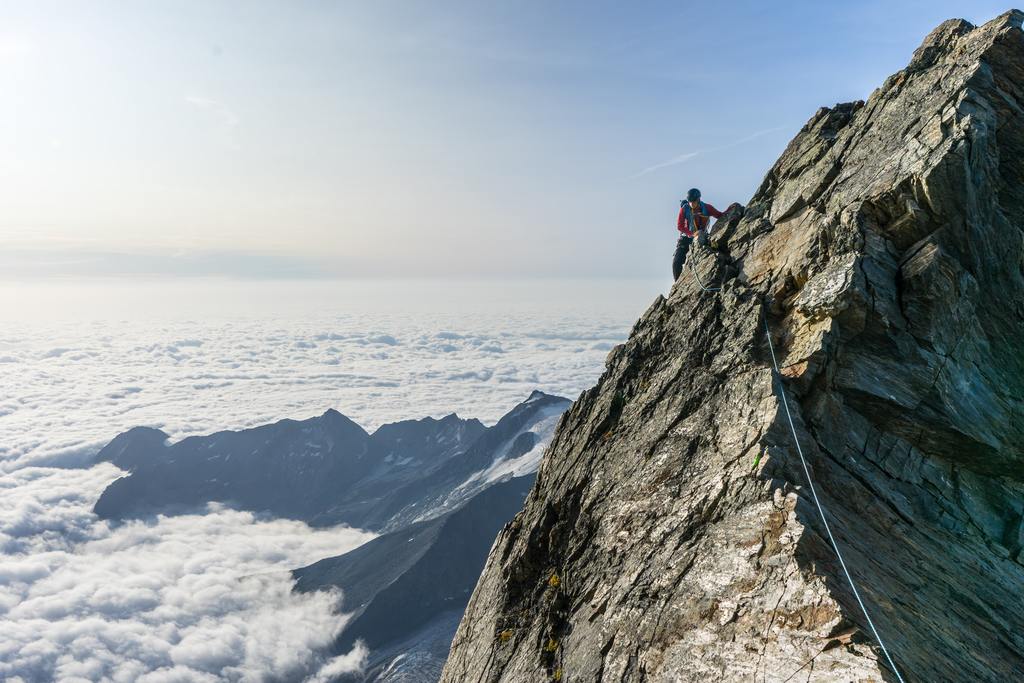 Free Climbing
Free climbing is rock climbing without the stabilisers. All gear, except that which is expressly designed to keep you safe, is gone. You want to go up? Climb. You want to get down? Climb. There's no-one at the end of the rope to help you. It's just you, a harness, and whatever wall you're clinging on to. 
In 2016, Tim Klein of the USA used an indoor climbing wall to scale the height of Mount Everest in 9 hours, 26 minutes and 15 seconds – the fastest time ever recorded. 
Where in the UK can I free climb?
This is one of the most accessible adventure activities on this list, since all you need to take part is some basic gear and a wall. Land's End, Cornwall, is a favourite among UK climbers, and Yorkshire has a thriving climbing community thanks to its wide selection of cliffs and rockfaces. 
Here's a rundown of the best places to climb in the UK.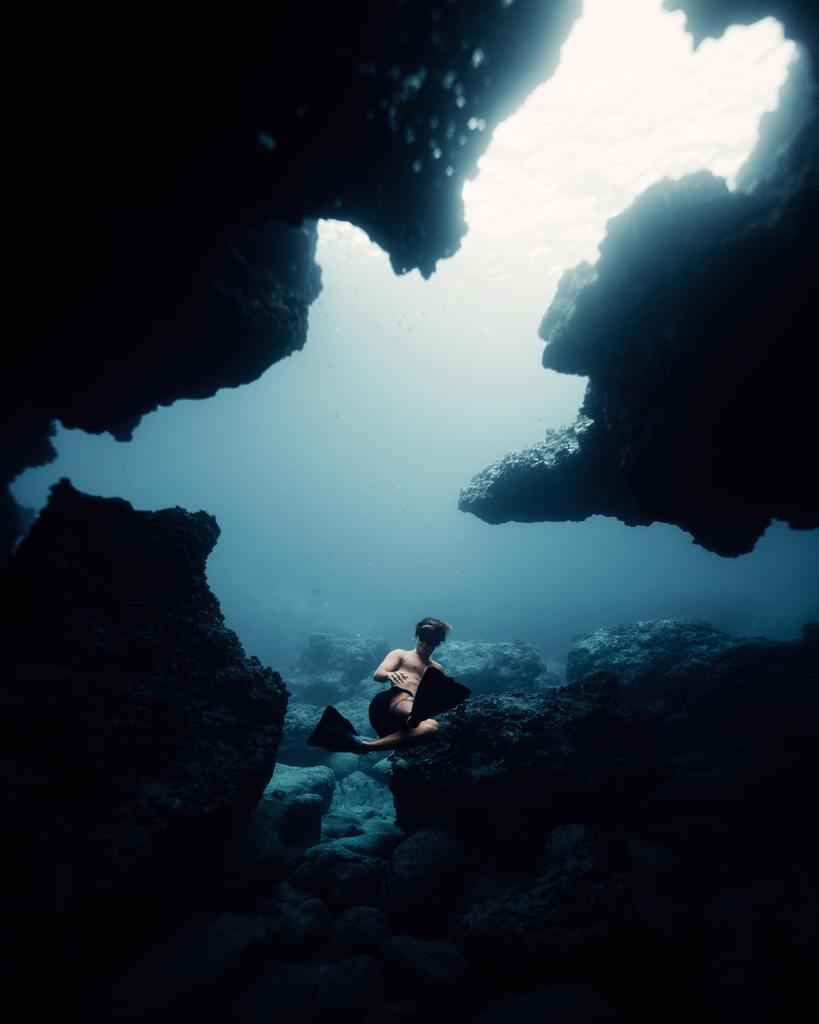 Cave diving
If you're afraid of water, tight spaces or the dark, then this adventure activity probably isn't for you. Cave diving involves, as the name suggests, diving in caves. Unlike normal diving, however, that means enclosed spaces, low natural light and less room for equipment. In exchange, you'll get to see and experience locations usually hidden from human eyes. 
The deepest scuba dive ever recorded was achieved by Ahmed Gabr of Egypt, who dived to a depth of 332.35 metres (1,090ft) in the Red Sea of Dahab. 
Where in the UK can I cave dive?
Cave diving can potentially take place anywhere where the sea meets the land, but is especially popular along the Welsh Coast. Dinas Silica Mine is the most popular spot for first-time divers due to its good visibility. 
For most of these adventure activities, but cave diving especially, we suggest joining a community of likeminded adrenaline junkies such as the aptly named Cave Diving Group, who can show you the ropes, arrange expeditions and offer advice.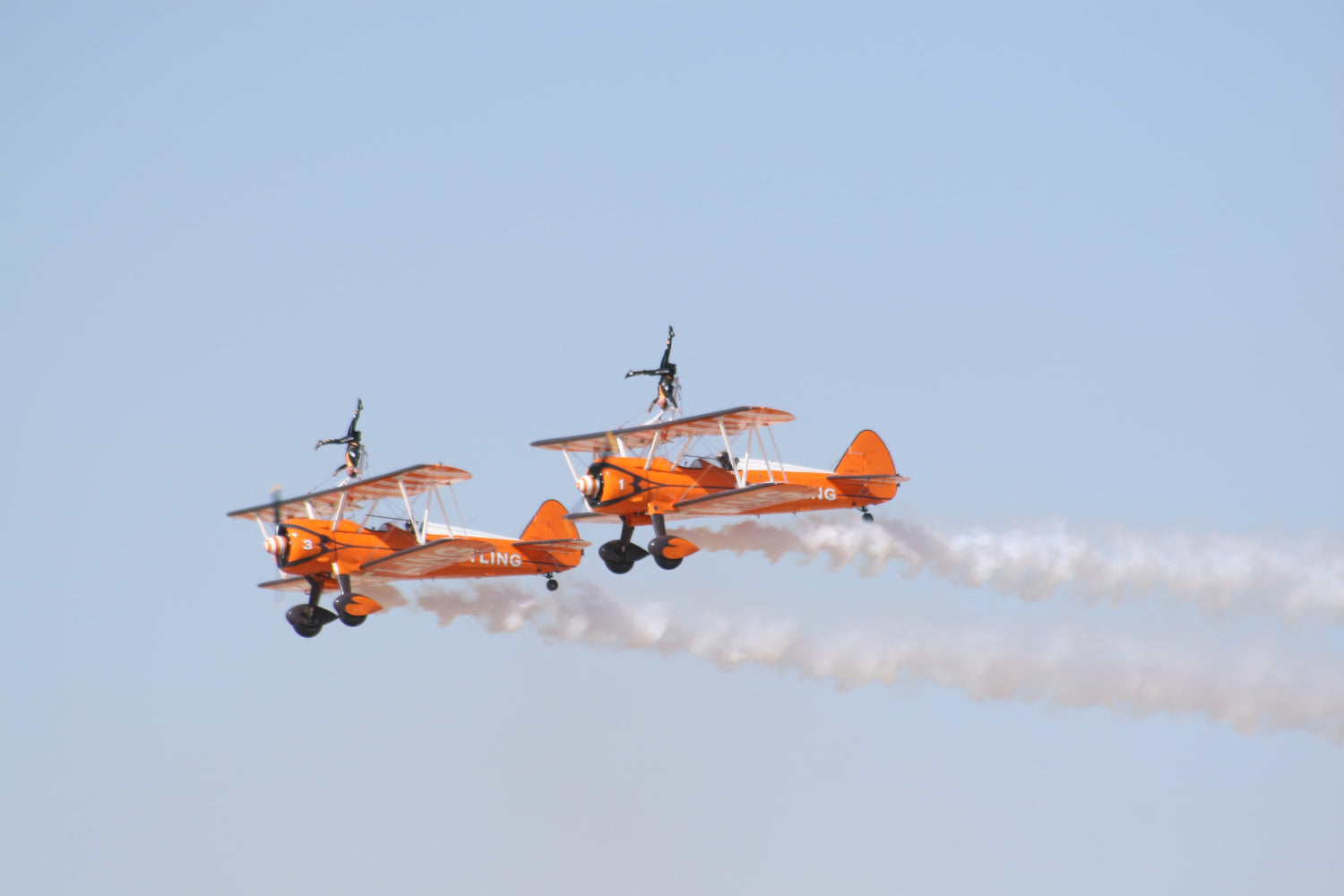 Wing walking
Wing walking is the act of standing atop an aeroplane while it flies through the air at intense speeds. It began as a daredevil stunt in the 1920s and has progressively grown in popularity ever since.  
The oldest person to ever complete a wing walk was Thomas Lackey of the UK who, aged 93 years and 100 days, flew between Scotland and Northern Ireland while stood on top of a moving plane. 
Where in the UK can I wing walk?
Like bungee jumping, it's an easily accessible adventure activity that requires no previous training and is offered in many locations around the South of England, including wing walk experiences in London, Devon and Kent. Find an extensive list of wing walking locations here.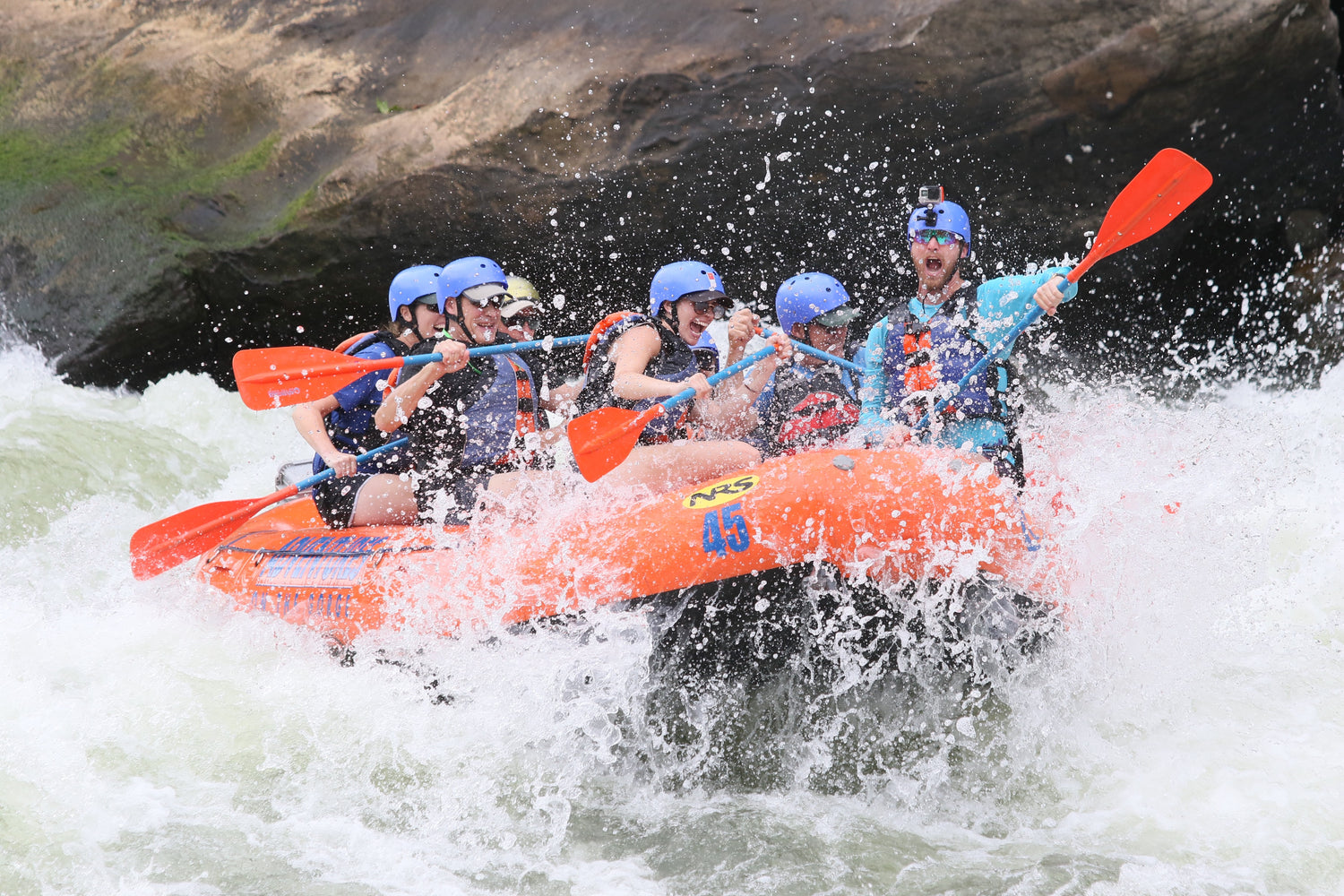 White Water Rafting
For those who want to face the waves head-on, White Water Rafting is the way to go. Either on your own or with a group, sail into raging natural rapids and experience some incredible views at the same time.  
White Water Rafting is a popular competitive sport in Brazil, whose men's team have won the World Rafting Championships 6 times and counting. 
Where in the UK can I white water raft?
While it doesn't sound like a particularly English adventure activity, there's a surprising number of adventure sites offering the experience to UK thrill-seekers. These can be found across the country, but the sport makes its home in Wales, with Snowdonia National Park hosting the National White Water Rafting Centre.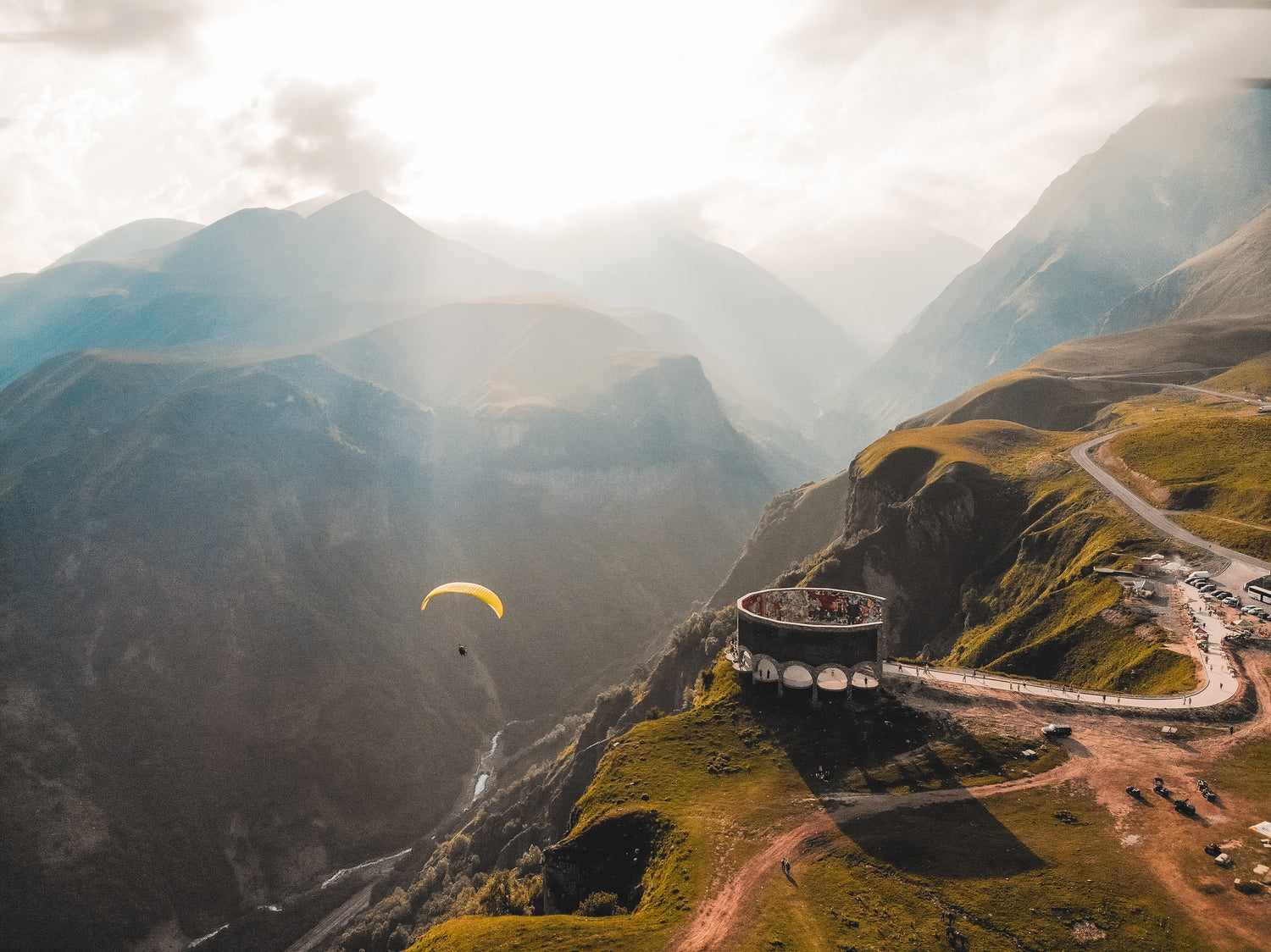 Paragliding
The first paraglider, as we would now call it, was patented in 1966 by Canadian Domina Jalbert. Since then, it's been the ultimate halfway point between relaxed and heart-racing. A parachute-like canopy is attached to a harness attached to a person's body, allowing them to glide gracefully through the air – perfect for those seeking an adventure activity with a view. 
The farthest straight distance ever travelled in one journey on a paraglider is 319.39 miles. The record is held by friends Frank Brown, Marcelo Prieto and Donizete Lemos of Brazil. They were airborne for 11 hours. 
Where in the UK can I paraglide?
While there are multiple sites around the UK for aspiring paragliders, the Yorkshire Dales once again takes the top spot for those wanting the ultimate adventure activity experience. The high hills and open moors allow incredible, unobstructed views for miles around, and there's little risk of knocking into anything mid-flight. 
If you're not nearby, however, there a still lots of great paragliding locations across the UK.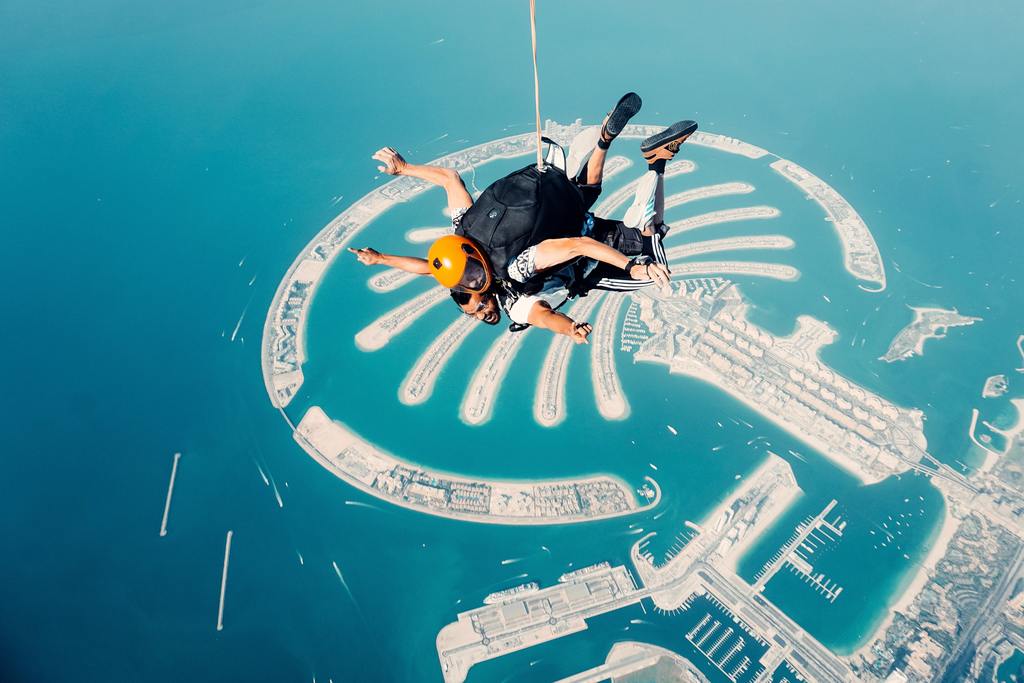 Skydiving
Skydiving is another must-try for adventure activity enthusiasts across the UK. The concept is simple: fly as high as you can in a plane or helicopter, then jump out the vehicle and speed towards the ground. It's standard practise to jump with an assortment of safety gear, including a parachute, however some shun these accessories in favour of other methods.  
The world record for highest skydive without a parachute is held by Luke Aikins of the USA, who leapt from a plane 25,000 feet in the air without any extraneous gear. He reached speeds of 120mph during his descent and survived by landing in a 100-ft by 100-ft net. 
Where in the UK can I skydive?
Unsurprisingly, skydiving sites make their home close to airfields, so it's likely you're within travel distance of at least one – especially if you want to skydive near London. Due to its popularity, skydiving is also a very accessible adventure activity, with whole organisations dedicated to helping beginners get involved.
Are there any health benefits to adventure activities?
In addition to being experiences you'll never forget, these extreme activities are great ways to stay healthy. They're excellent for strengthening your heart and guaranteed to get your metabolism racing, which means you'll burn calories quicker and lose those unwanted pounds more easily. Who said fitness can't be fun?
Fear Naught is owned and operated by Scotty's Little Soldiers and 100% of our profits allow us to support bereaved military children and young people around the UK through an effective combination of practical, emotional and educational support. Scotty's support young people who have experienced the death of a parent who served in the British Armed Forces. We offer a range of services designed to connect our members and create a community of bereaved military children built around mutual support.