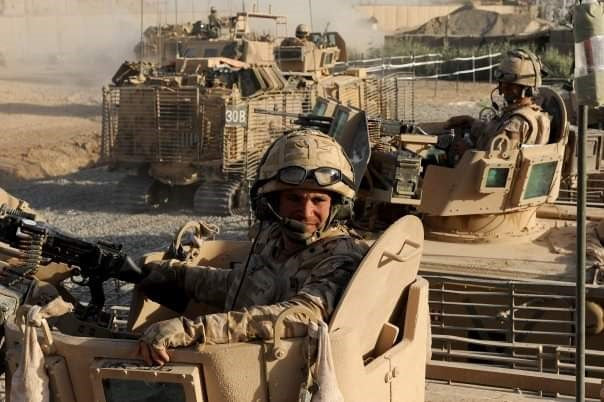 Me & Lee: Corporal Tom Morris Remembers Corporal Lee "Scotty" Scott
Many members of the Fear Naught community have deep military connections, and for many of them Remembrance is a time of both great pain and great pride. 
It's these emotions that ultimately led to the creation of Fear Naught. Fear Naught is the story of Corporal Lee Scott who, on the 10th of July 2009, was killed by an IED explosion in Afghanistan. He left behind his wife, Nikki, and their two young children. In the aftermath of Lee's death, Nikki set up the charity for bereaved military children, Scotty's Little Soldiers, in his memory. It's from Scotty's that Fear Naught was born. 
Like what you read? Sign up for emails and get 10% off Fear Naught merch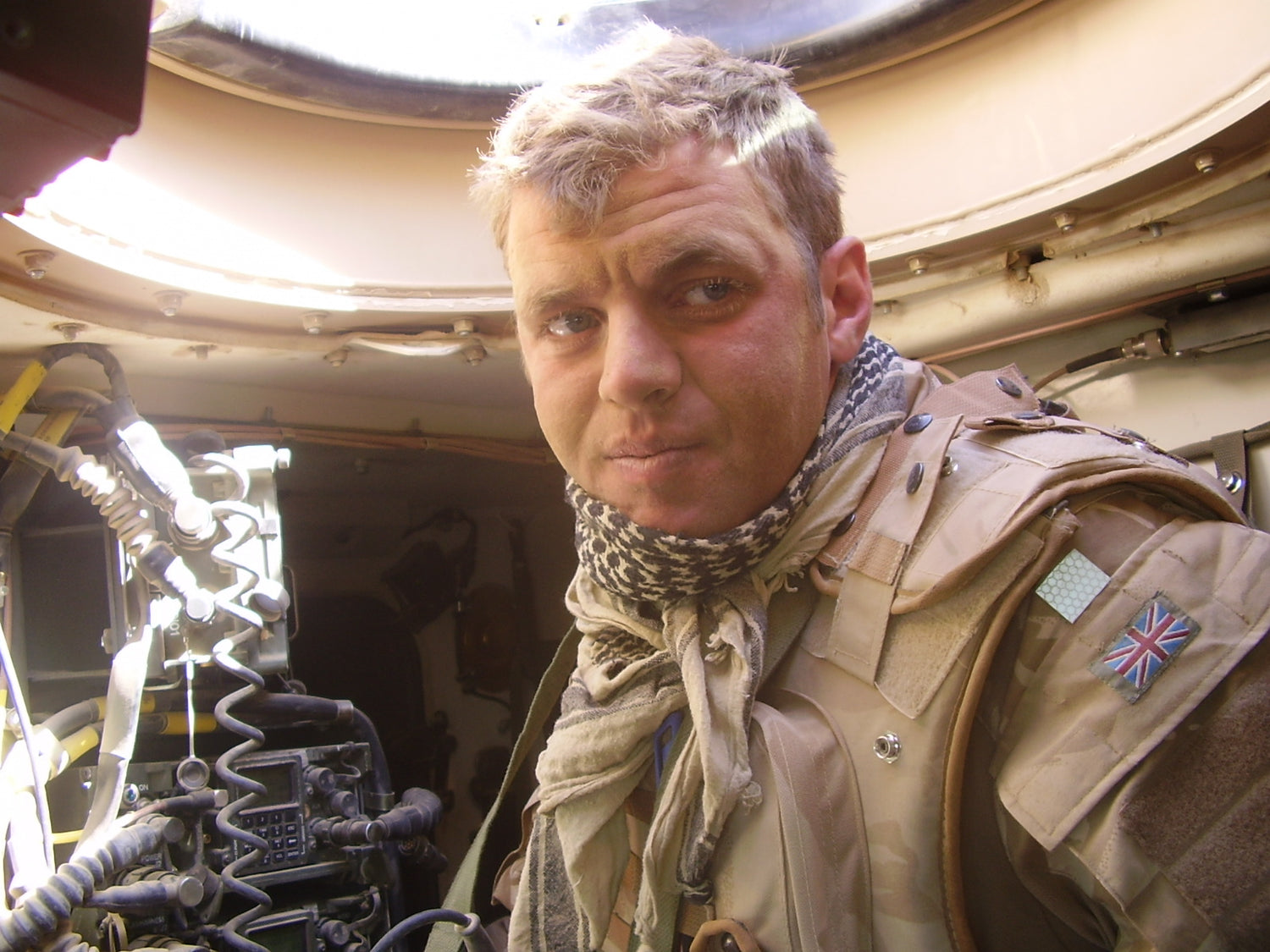 Lee's family is just one of the hundreds of thousands who will be remembering, honouring and mourning their loved ones this Remembrance weekend. 
In the aftermath of Lee's death, his close friend and fellow soldier in the 2nd Royal Tank Regiment, Corporal Tom Morris, pledged to support his friend's bereaved family however he could. Here, Tom looks back on his and Lee's shared time in the regiment that made them who they are, and the impact Lee's death continues to have to this day. 
READ OUR STORY
Corporal Tom Morris shares his story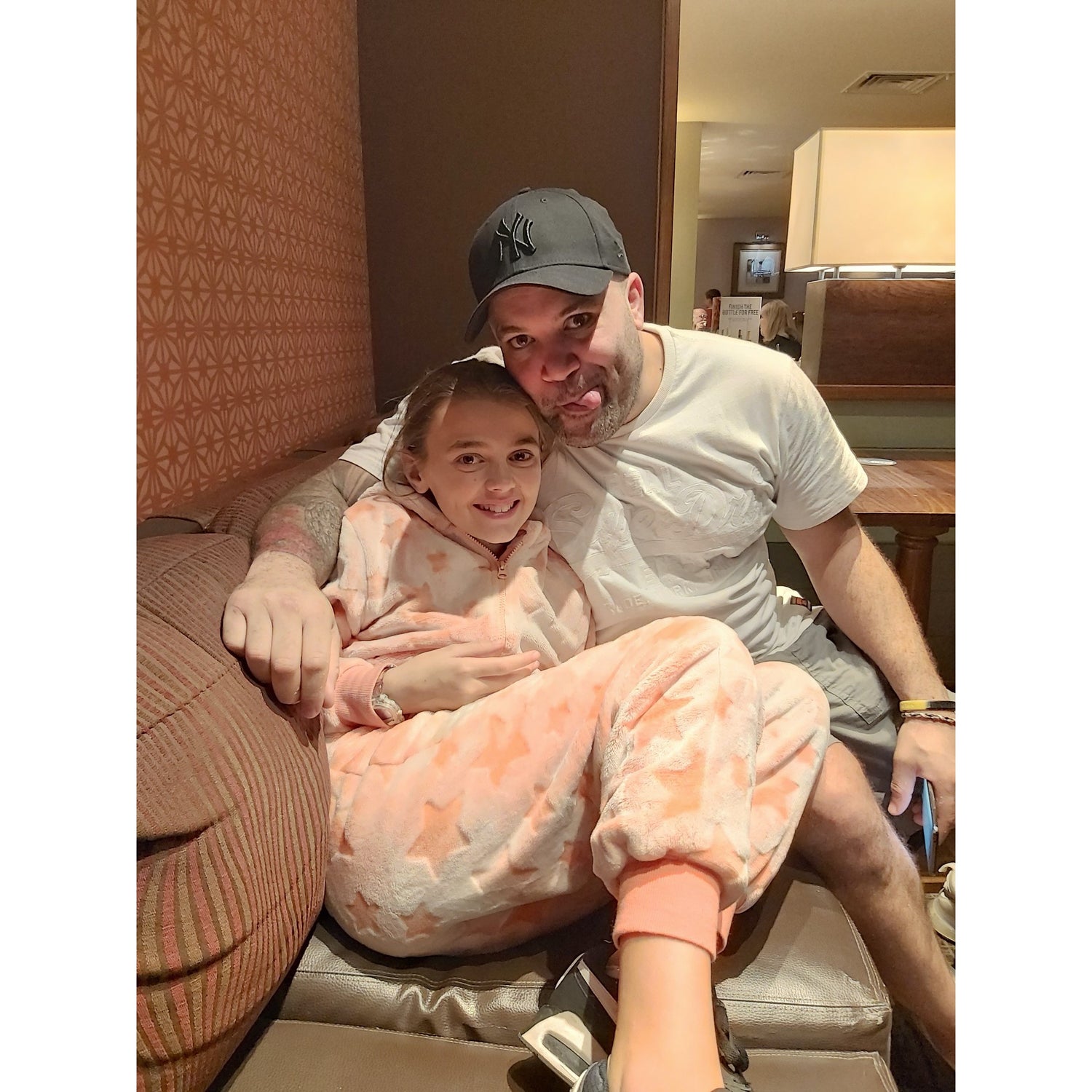 Me and Lee
Funnily enough, Scotty and I didn't really like each other when we first met. We were both very similar characters, and it was only after witnessing his dodgy dance moves that we clicked. It was just before we went to Iraq in 2005 – he made me laugh and I thought, 'Okay, you're not a bad guy after all.'  
Before we were deployed to Afghanistan in 2009, I'd got to know Scotty's wife, Nikki, and had spent a lot of time with his children, Kai and Brooke. His children were so young. Kai was five and Brooke was only seven months old. I still remember the day Brooke was born – Scotty was over the moon. 
Corporal Lee Scott's death
I remember the day Scotty died like it was yesterday. We were on patrol in Afghanistan; I was four or five vehicles behind him. The roads were bad, full of IEDs, so we decided to change route. We were driving along the canal, trying as hard as we could to get as close to the enemy as possible. That's when the explosive went off. 
I stayed up on the gun providing cover and called down to a Sergeant from the Welsh Guards to ask if everyone was okay. He said yes. Later, the medical team arrived and took Scotty off in a helicopter. After they left, our Troop Sergeant, Paul Howard, came over to explain what had happened.
Everyone wasn't okay – Scotty was dead. 
The aftermath of Corporal Lee Scott's death
I'm not afraid to admit I cried. There are still pieces of that day I can't remember, like how we got back to base camp. 
After Paul told me what had happened, the Welsh Guard I had spoken to came up and said, "I'm sorry I lied to you out there." I completely understood, he was just trying to help us keep our heads and focus on the job in hand. Telling us at that moment would have done us no good. 
It's hard to put into words how events like that impact you. 
Corporal Lee Scott's legacy
The 2009 tour of Afghanistan was my last. I left the Army in 2013 and have kept in touch with many of the guys I served with ever since, always speaking over the phone or in group chats. Our squadron built a strong bond during our time together. We helped get each other through. I've also stayed close to Scotty's family – his wife Nikki and all the kids. I'm there for them whenever they need me. 
Brooke, in particular, looks so much like her dad. She has so many questions about the kind of guy he was and we've spent a lot of time together just talking about him. I've told her lots of stories about Lee and always try to answer any questions she has. It helps keep his memory alive and paint a picture of the great man her father was. 
Lee has left behind a massive legacy. Being able to watch over his kids as they grow up has been very important to me and seeing all the good Scotty's Little Soldiers has done for bereaved military children is amazing. I know Lee would be proud.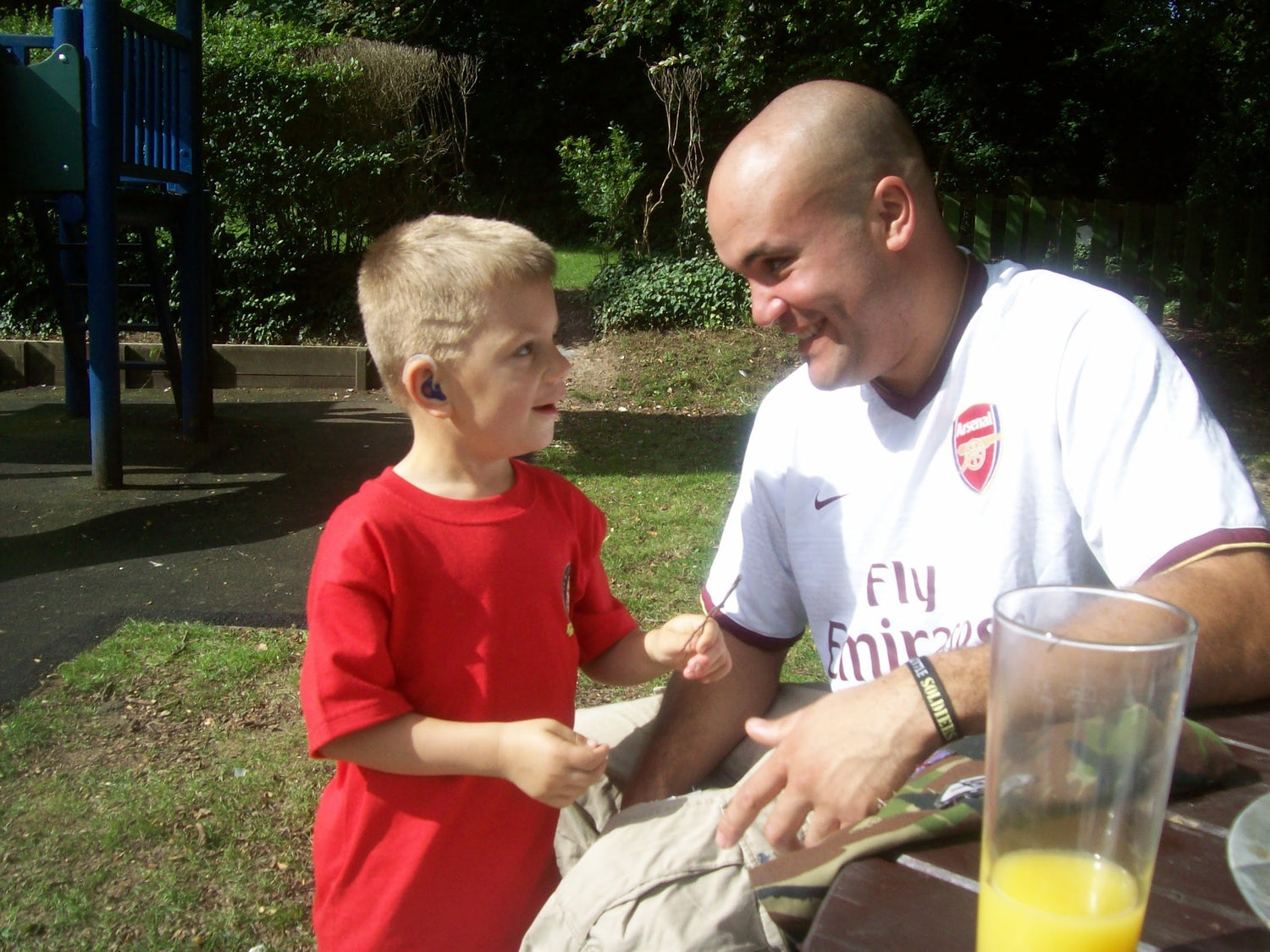 The importance of Remembrance
As a veteran, Remembrance takes on a slightly different light. It feels very personal. I think of friends of mine, including Lee and many others, whose lives were taken far too soon. I think of people like Nikki, whose families have suffered such a huge loss. I think of how, had things gone differently, I could be someone people were remembering. 
Remembrance is about honouring the ultimate sacrifice so many of our servicemen and women have made, but it's also important to remember the personal cost that so many veterans, service personnel and civilians have paid. The amount of pain they've endured is impossible to measure, and they deserve respect.  
Every year, people who have served our country die and leave behind families just like yours or mine. We will remember them. 
Check out our latest podcast episodes
Overcoming Adversity with Mark Ormrod

Royal Marine, Mark Ormrod (MBE), was the UK's first triple amputee to survive the conflict in Afghanistan. In 2007, his life changed forever after he stood on an IED whilst serving his country. His determination not to let his injuries get the better of him, has led to him winning multiple medals at the Invictus Games.

Listen to his story

Maximising Potential with Heather Stanning

A double Olympic rowing champion, who made history, with her partner Helen Glover, when they became the first British female rowers to win an Olympic title at London 2012 and successfully defended it at Rio 2016. Heather is a Battery Commander serving with 47 Regiment Royal Artillery.

Listen to her story

Shifting Mindset with Jordan Wylie

Former soldier, extreme adventurer, bestselling author and TV personality, Jordan Wylie, talks about his life in the military and finding his way after he left, his battle with mental health, how he shifted his mindset, and why now he feels his purpose in life is to educate, encourage and inspire young people.

Listen to his story
Fear Naught is owned and operated by Scotty's Little Soldiers and 100% of our profits allow us to support bereaved military children and young people around the UK through an effective combination of practical, emotional and educational support. Scotty's support young people who have experienced the death of a parent who served in the British Armed Forces. We offer a range of services designed to connect our members and create a community of bereaved military children built around mutual support.