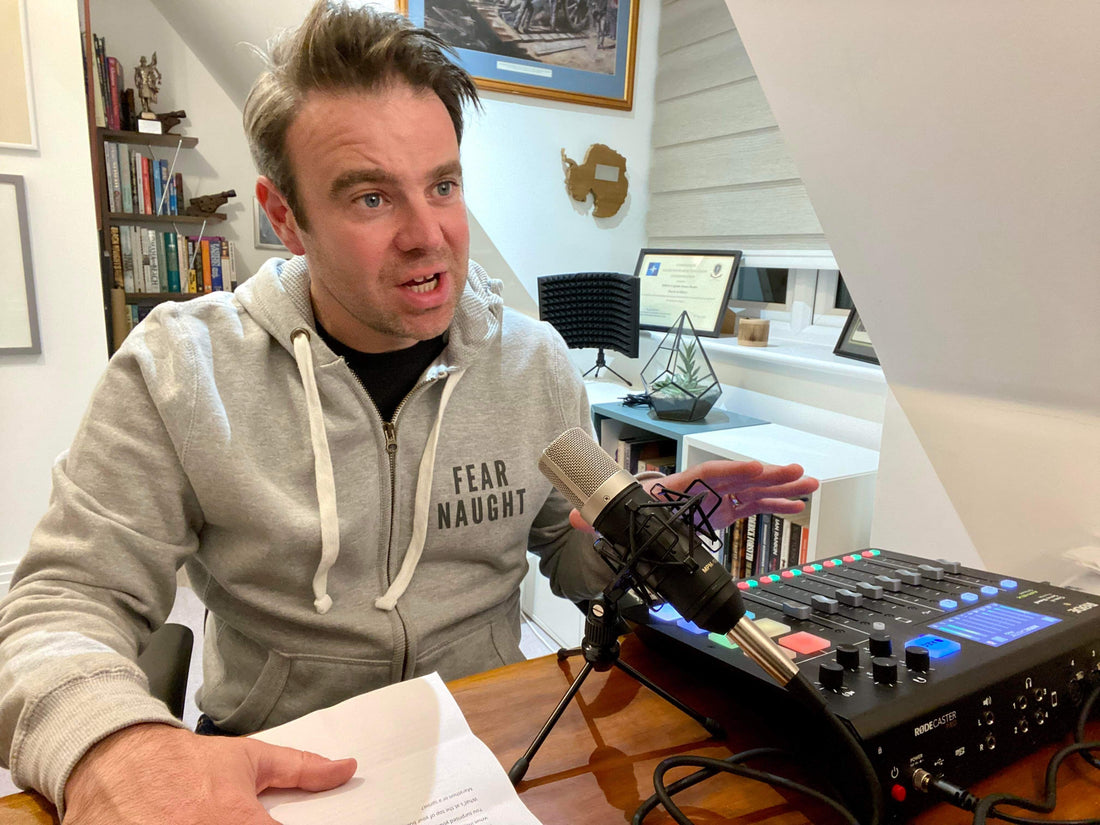 Meet Fear Naught podcast host James Banks
A former Captain in the Royal Artillery, James Banks served in Iraq and Afghanistan before retiring from the Army in September 2010. After handing in his uniform James moved into broadcast journalism, working for British Forces Broadcasting, Sky News and ITV News as a TV reporter. He now works as the regional Head of Marketing and Communications for a multi-national engineering consultancy and has taken on the role of Fear Naught's podcast host.
Like what you read? Sign up for emails and get 10% off Fear Naught merch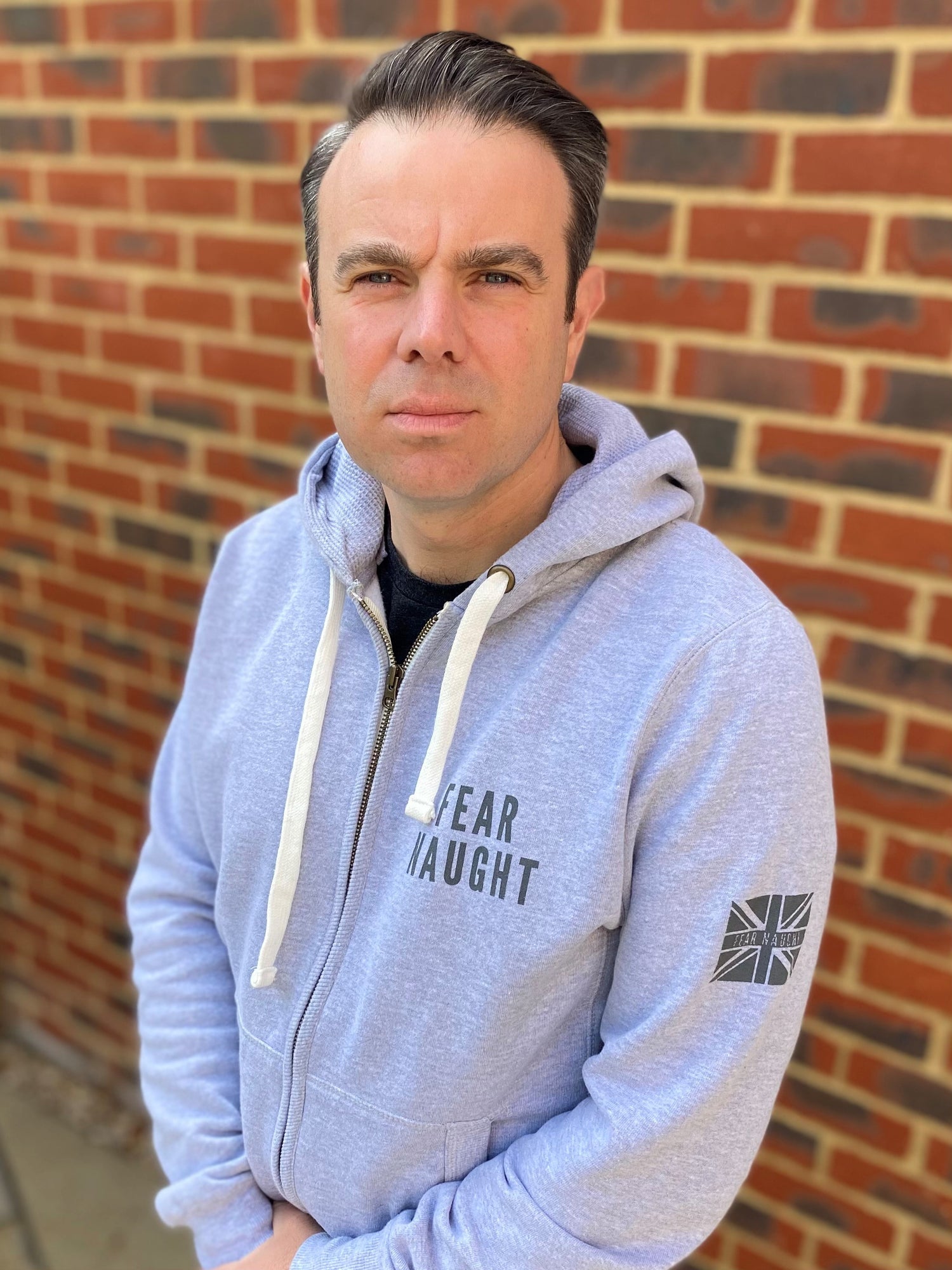 Meet James Banks
I joined the Army straight from school, commissioning into the Royal Artillery. During my time in the Gunners, I deployed to Iraq once and Afghanistan twice, my final tour was as a Fire Support Team commander, attached to A Company 3 SCOTS during the summer of 2009.
The following year I left the Regular Army to train as a journalist. In 2011 I went back to Afghanistan as a TV Reporter with BFBS, visiting many of the areas I had patrolled through as a soldier, I even interviewed one soldier in a compound that I'd called in a fire mission onto in 2009 – quite a surreal experience.
After my time at BFBS I went on to work for Sky News and ITV News before once again moving careers, this time the short hop to corporate communications. I'm now the Head of Marketing and Communications for a large engineering consultancy.
Listen to the Fear Naught podcast
How did you become the Fear Naught podcast host?
An old friend of mine is on the team at Scotty's and she contacted me about their Fear Naught brand. She explained they were looking for a podcast host and she'd thought of me because of my time in the Army, as well as my background in broadcast journalism. To say I was flattered by the offer of hosting a podcast for a charity like Scotty's is an understatement. I jumped at the chance and the rest is history. 
Check out our latest podcast episodes
Overcoming Adversity with Mark Ormrod

Royal Marine, Mark Ormrod (MBE), was the UK's first triple amputee to survive the conflict in Afghanistan. In 2007, his life changed forever after he stood on an IED whilst serving his country. His determination not to let his injuries get the better of him, has led to him winning multiple medals at the Invictus Games.

Listen to his story

Maximising Potential with Heather Stanning

A double Olympic rowing champion, who made history, with her partner Helen Glover, when they became the first British female rowers to win an Olympic title at London 2012 and successfully defended it at Rio 2016. Heather is a Battery Commander serving with 47 Regiment Royal Artillery.

Listen to her story

Shifting Mindset with Jordan Wylie

Former soldier, extreme adventurer, bestselling author and TV personality, Jordan Wylie, talks about his life in the military and finding his way after he left, his battle with mental health, how he shifted his mindset, and why now he feels his purpose in life is to educate, encourage and inspire young people.

Listen to his story
What do you enjoy most about chatting to guests?
I love giving people the opportunity to tell their story. There's nothing more satisfying than when a guest goes "off script", away from the answer to your original question, giving you a real insight into who they are and what motivates them. When I was a journalist, I was incredibly privileged to meet some fascinating and inspiring people, but I often didn't have the time to really let them tell their full story. Through podcasts I'm able to really search for the personal stories and the hidden gems that will inspire our listeners.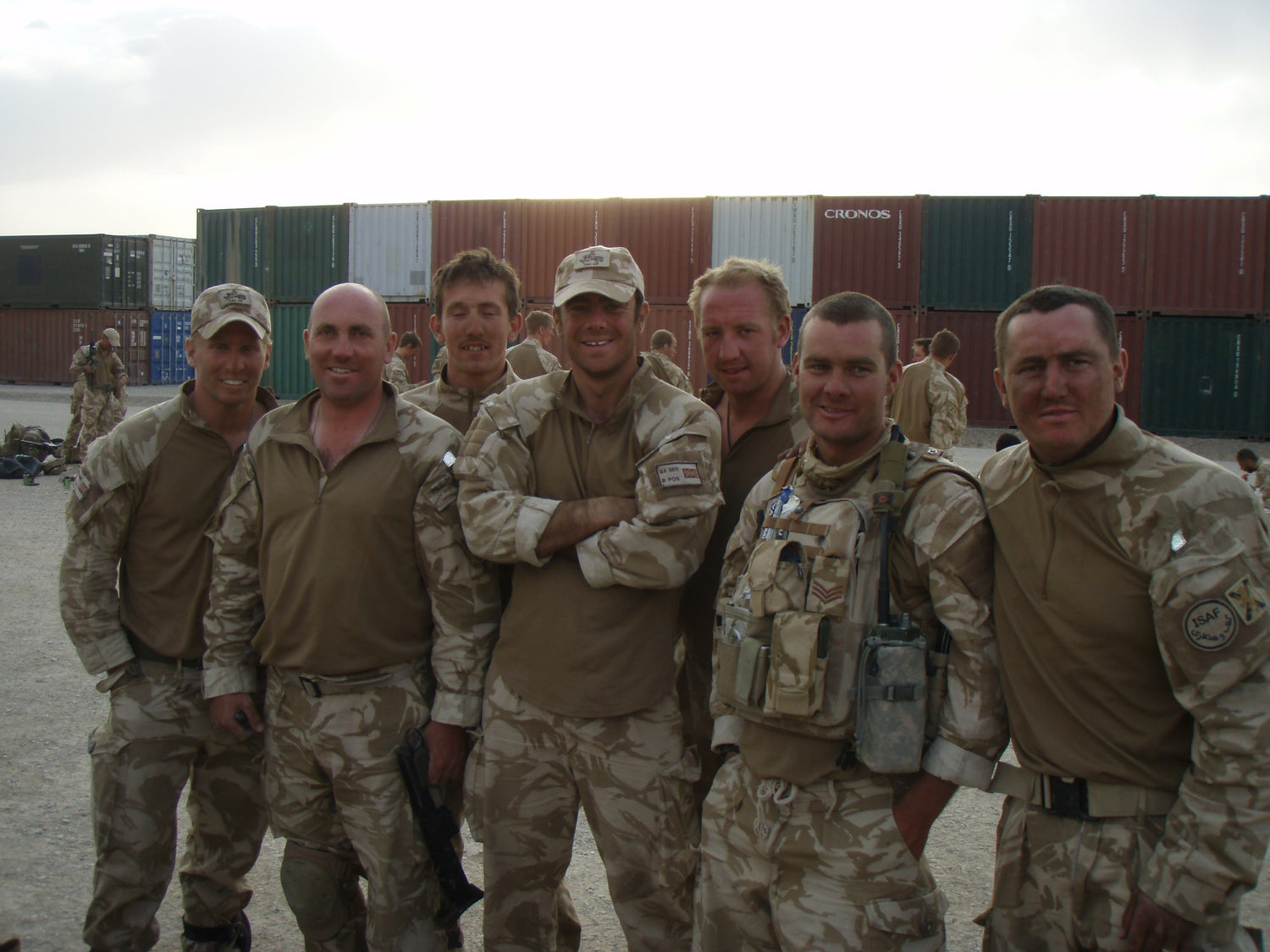 Who would you most like to interview and why?
Such a difficult question. I need to answer this one carefully in case we ever manage to get them on! So, I'll be bold. Someone who has really captured the world's attention is Volodymyr Zelenskyy, the President of Ukraine. I'd love to hear his story.
How he went from being a comedian to one of, if not, the most respected leader in the world. How did he keep going when the fall of his country looked inevitable? How did he motivate those around him and convince them that he could lead his country, convince his nation that they could stand up against the invasion? I think he's a bit busy at the moment, but maybe one day… 
What does it mean to you to support Fear Naught?
To support a charity that helps bereaved military children is something extremely close to my heart. In the summer of 2009, two soldiers under my command were killed in Afghanistan, they both left behind families and young children. One of those soldiers was killed on Operation Panther's Claw, the same operation that Corporal Lee Scott died during. If I can do one small thing to support children that have to go through a similar experience as the families of my soldiers, then I will. Hosting a podcast is the very least I can do.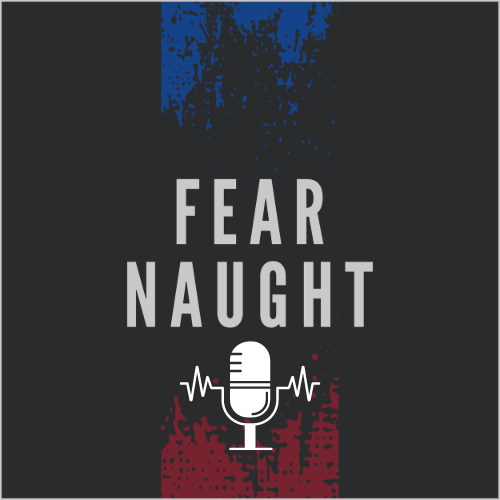 Fear Naught podcast
Check out our series of Fear Naught podcasts, listen to stories of extreme physical challenges, the importance of mental resilience, how to push beyond the pain barrier and what endurance really looks like. 
If you are living the Fear Naught mindset or are looking to be inspired, welcome to the community. 
Listen now
What inspires you to carry on?
Without question it's my family. If I ever need a boost of motivation, I just have to remind myself of how important they are to me and how I want to inspire my son to be the best that he can be. I also look back on the things I've achieved to drive me forward, if I'm ever struggling or I'm apprehensive about something on the horizon. It might be something as simple as a tough meeting at work. I'll flick through some old photos and reassure myself that I've overcome far worse obstacles in the past.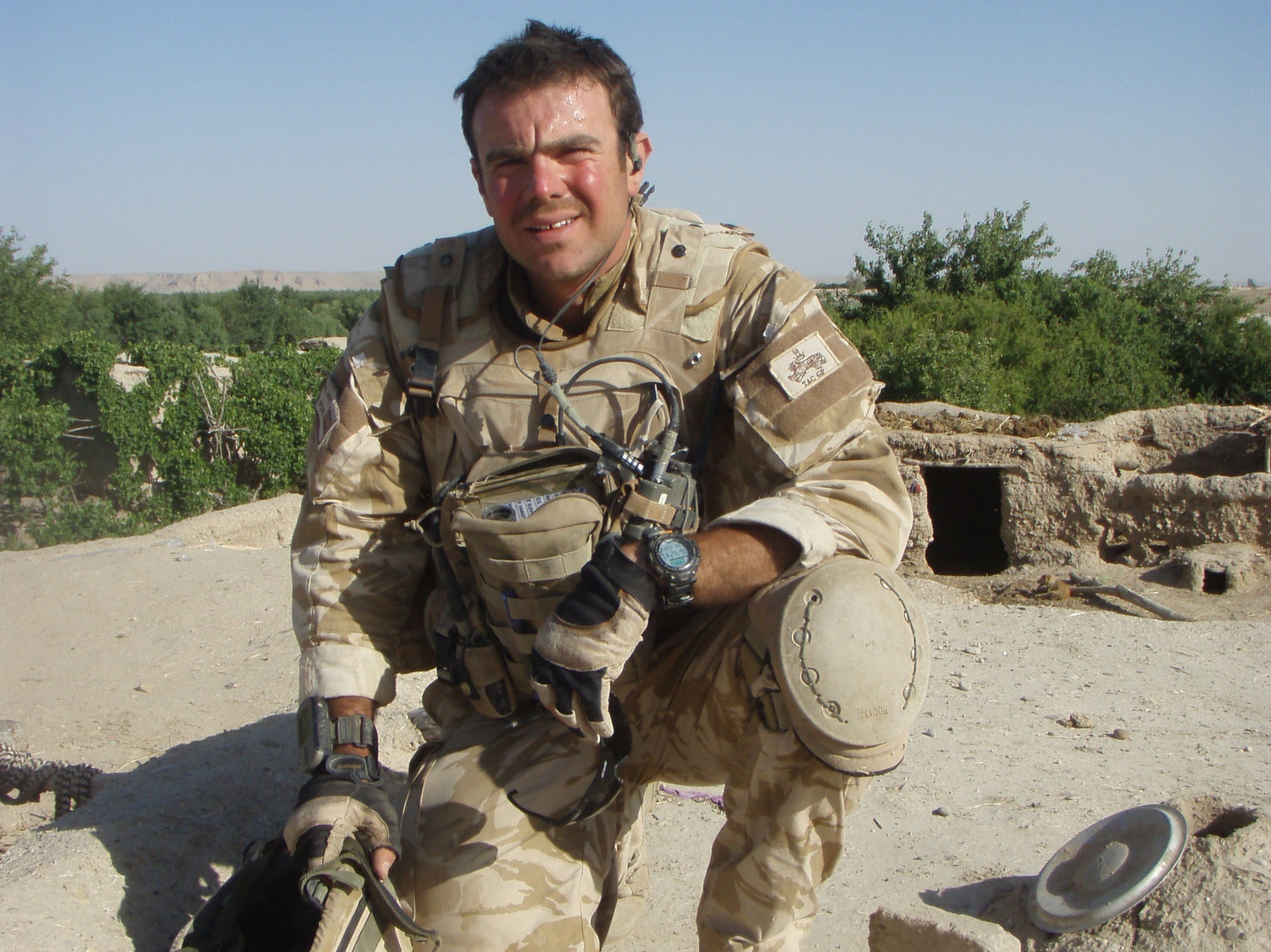 When did you most surprise yourself?
There were lots of times during my military career when I had to pinch myself, from marching up the steps at Sandhurst to deploying on operations. I know I'm not alone when I say that there were people who told me I wasn't good enough when I was younger, that I wasn't the right calibre to make it as an Army Officer, so to prove those people wrong was an extremely proud moment.
But I think perhaps the most surprising moment was the first time I appeared on Sky News. I'd left the Army and set myself some pretty ambitious targets, standing in front of the camera for my first ever 'live' on Sky was a moment I'll never forget.
What's at the top of your bucket list?
At the moment it's cycling up the formidable Mount Ventoux in Southern France. I've always been a fan of the Tour de France and having spent my summer holiday this year with the Mountain on the horizon, I've decided that's the challenge for next year. I've booked the hotel; I just need to do the training! 
Marathon or sprint?
Marathon. Although on both occasions that I ran the London marathon, I really struggled to keep motivated through the last 6 miles. Along with our listeners I'm hoping this series will help me to sharpen up my own skills and if I ever do another one I'll keep my focus even when my legs are in tatters.
Fear Naught is owned and operated by Scotty's Little Soldiers and 100% of our profits allow us to support bereaved military children and young people around the UK through an effective combination of practical, emotional and educational support. Scotty's support young people who have experienced the death of a parent who served in the British Armed Forces. We offer a range of services designed to connect our members and create a community of bereaved military children built around mutual support.