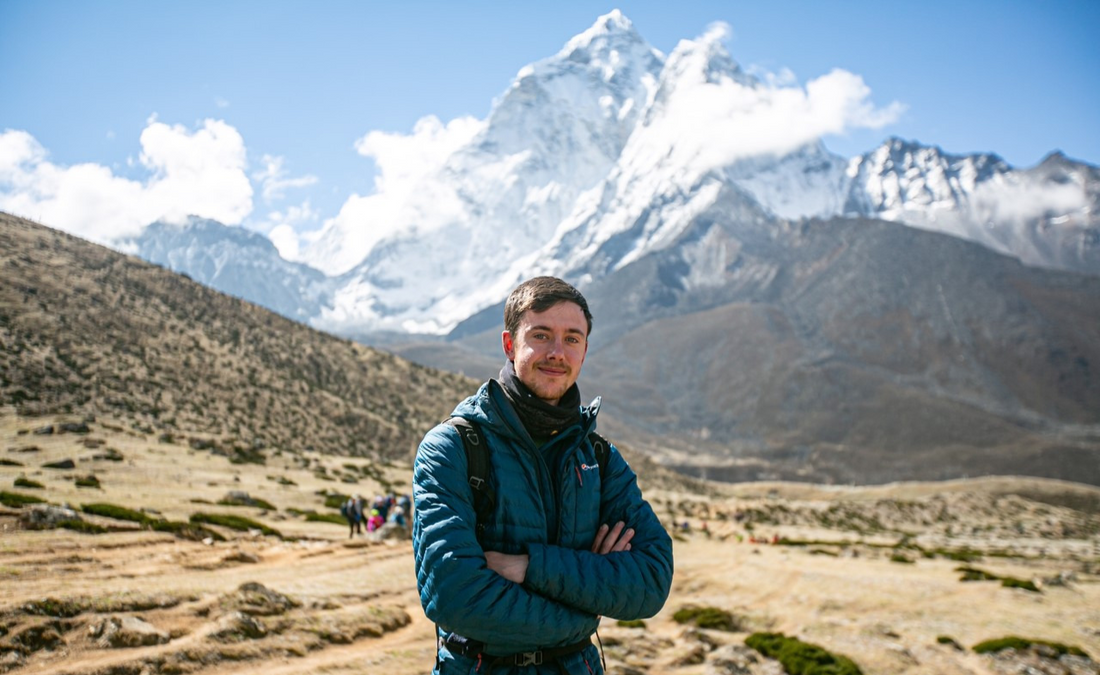 How to Conquer the Everest Marathon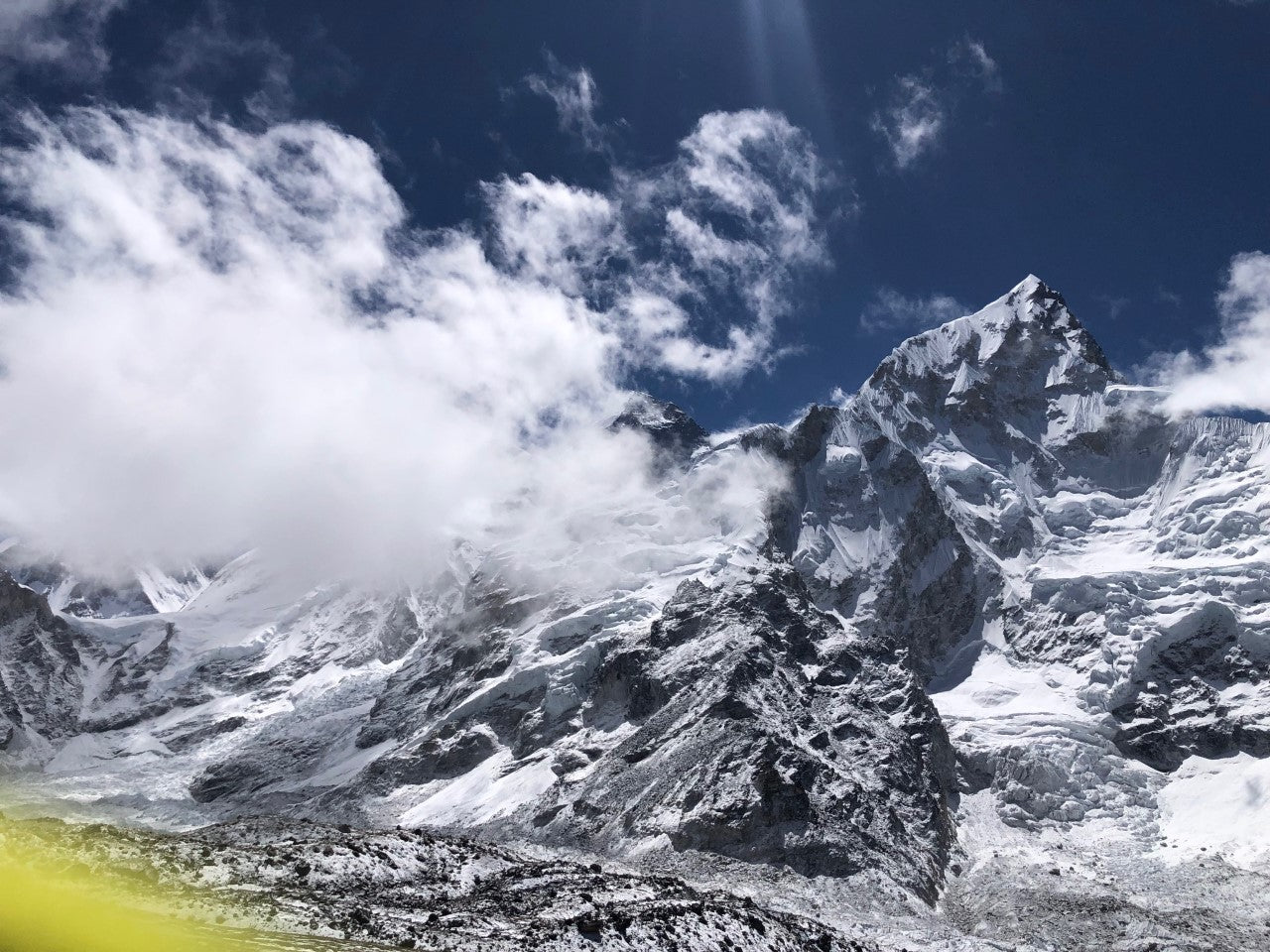 What is the Everest Marathon?
At 5,364 metres above sea level, the Everest Marathon holds the Guinness World Record for being the highest foot race in the world and is widely considered one of the most difficult. 
Competitors start by trekking to Mount Everest base camp – a journey that takes approximately two weeks – before running the marathon distance of 26.2 miles all the way back down.  
It's an impossible challenge. But earlier this year, having only just recovered from a debilitating post-viral syndrome, Jack Waller, a sales engineer from Yorkshire, completed it.
Like what you read? Sign up for emails and get 10% off Fear Naught merch
"It was hard," he says. "I hadn't done much running up to that point – the only similar thing I'd done was Mount Toubkal in Morrocco – but when I was asked if I wanted to give it a go I thought, 'why not?'"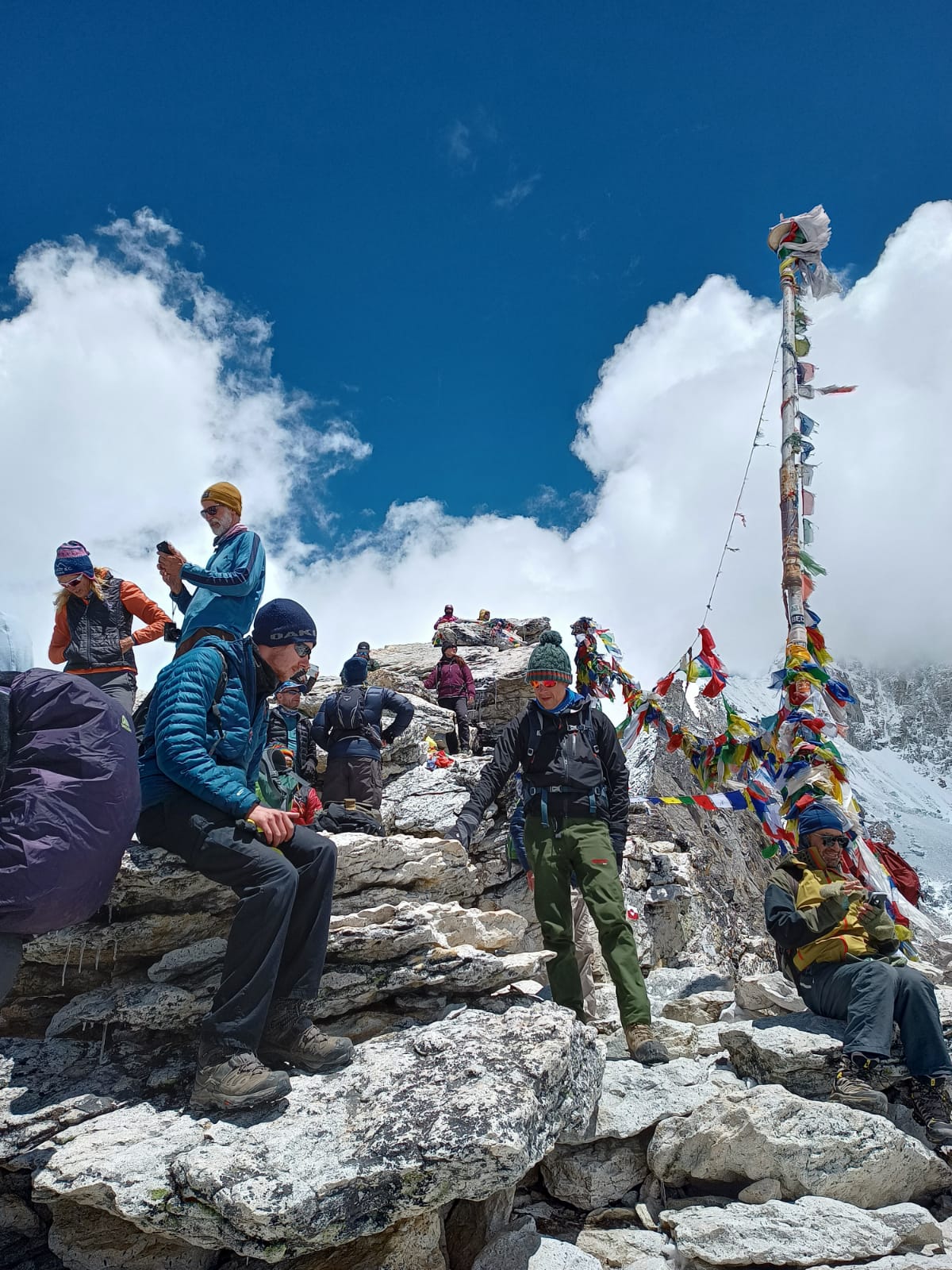 Training for the Everest Marathon
An intense challenge requires intense training. For Jack, this meant running up to 18 miles on steep terrain twice a week. 
"I started off doing five miles twice a week and slowly upped it from there, adding a couple of miles every two weeks. I live in the Dales, so quite a hilly area, which also helps, as I was working the same muscles I would need to climb Everest." 
However, the speed at which Jack progressed resulted in some health issues. A month before he was due to take on the Everest Marathon, he experienced some issues with his legs which caused shin splints and a freeze on his training. 
"Because of the shin splints, I never actually reached the 26-mile mark in my training, so by the time the challenge came around I was a little less prepared than I would have liked. I think I increased my mileage too quickly – I was basically just trying to run as far as I could each time. Starting at a gentle five miles and increasing by half a mile each week would probably be a better way of tackling it." 
Take on a FN mountain challenge
Everest Base Camp

Summit the highest peak in the world with Fear Naught and stand 5,645m above sea level.

Find out more

Mount Kilimanjaro

Push yourself to the limit when you summit the highest peak in Africa with Fear Naught.

Find out more
Overcoming adversity
This wasn't the only trial he faced. Shortly before his training started, Jack had been suffering from a post-viral syndrome that caused him to feel constant, extreme lethargy. 
"It was like how people describe long-covid, but it was never diagnosed as that. The doctor didn't know what it was. It took about a year to get over it. I've always been quite healthy, so it was difficult to suddenly struggle to walk around the garden, let alone do anything else." 
Eventually, Jack started to recover, and was asked if he wanted to take on the Everest Marathon. "I still wasn't on top form and a bit worried that I might regress, but I had to take the leap at some point. I knew I wouldn't feel like myself again until I did."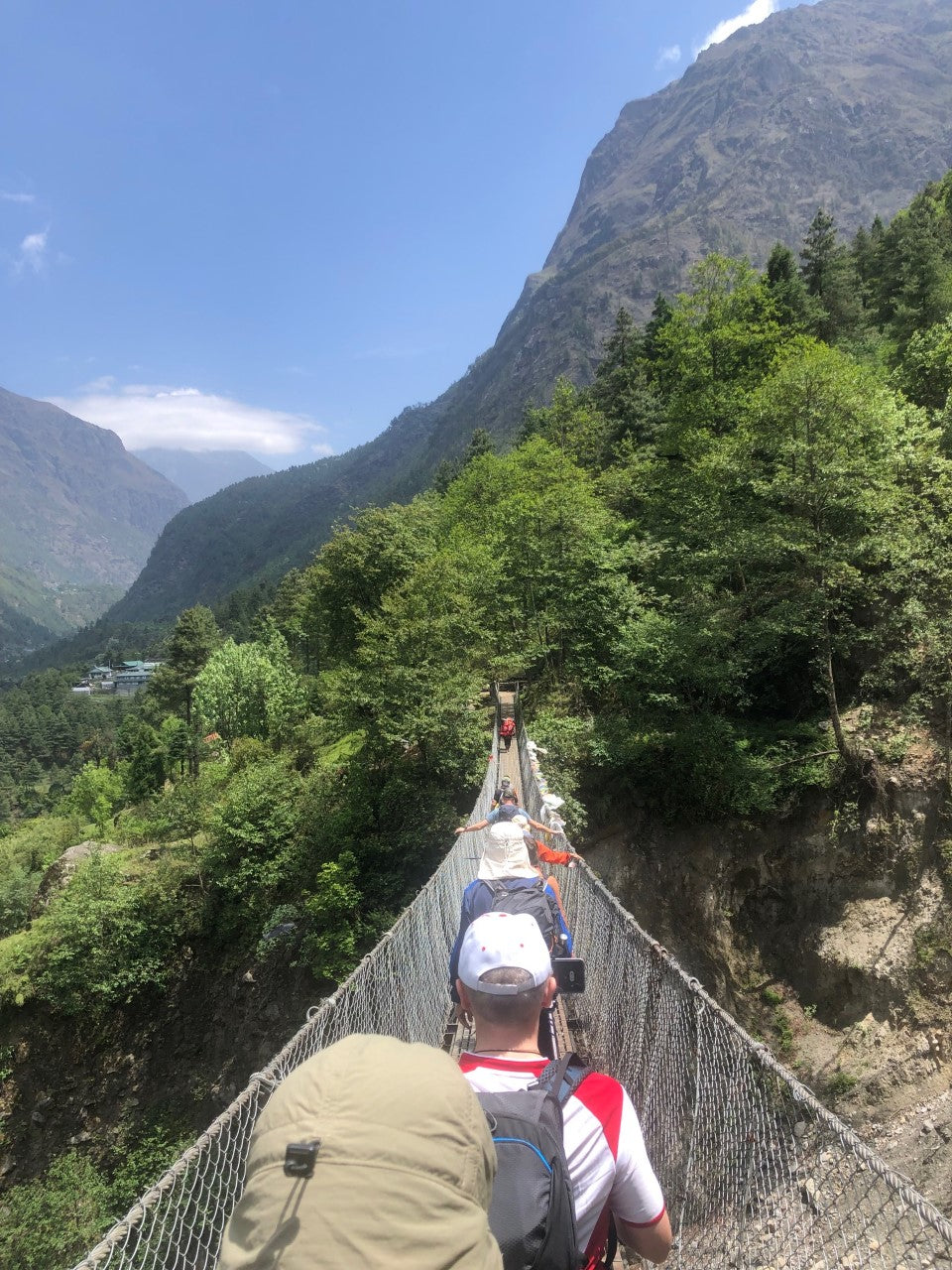 Climbing Mount Everest
Unlike almost any other race in the world, the journey to the Everest Marathon is half the challenge. It took Jack and his team approximately two weeks to reach Everest base camp on foot, braving the elements every step of the way. 
"It gets really cold, especially when it's dark. We spent two nights sleeping in minus 10 degrees. I went to bed fully clothed every night, tucked into a thick sleeping bag. Plus, because it's so cold, you have to get up during the night and shake your tent to stop the snow from collapsing it. There were a few moments when I wondered why I was putting myself through it all, but I'm glad I did." 
In addition to the extreme cold, Jack was also battling altitude sickness. 
"The altitude gets to most people, and I was no exception. I took Diamox tablets to help deal with the effects. You're always going to struggle breathing just because there's not enough oxygen, but the tablets can help deal with the headaches that come with high altitude."
"I know when some people are climbing, they like to release a burst of energy then stop to breathe, but if you do that on Everest you can't get your breath back. It's best to be slow and consistent."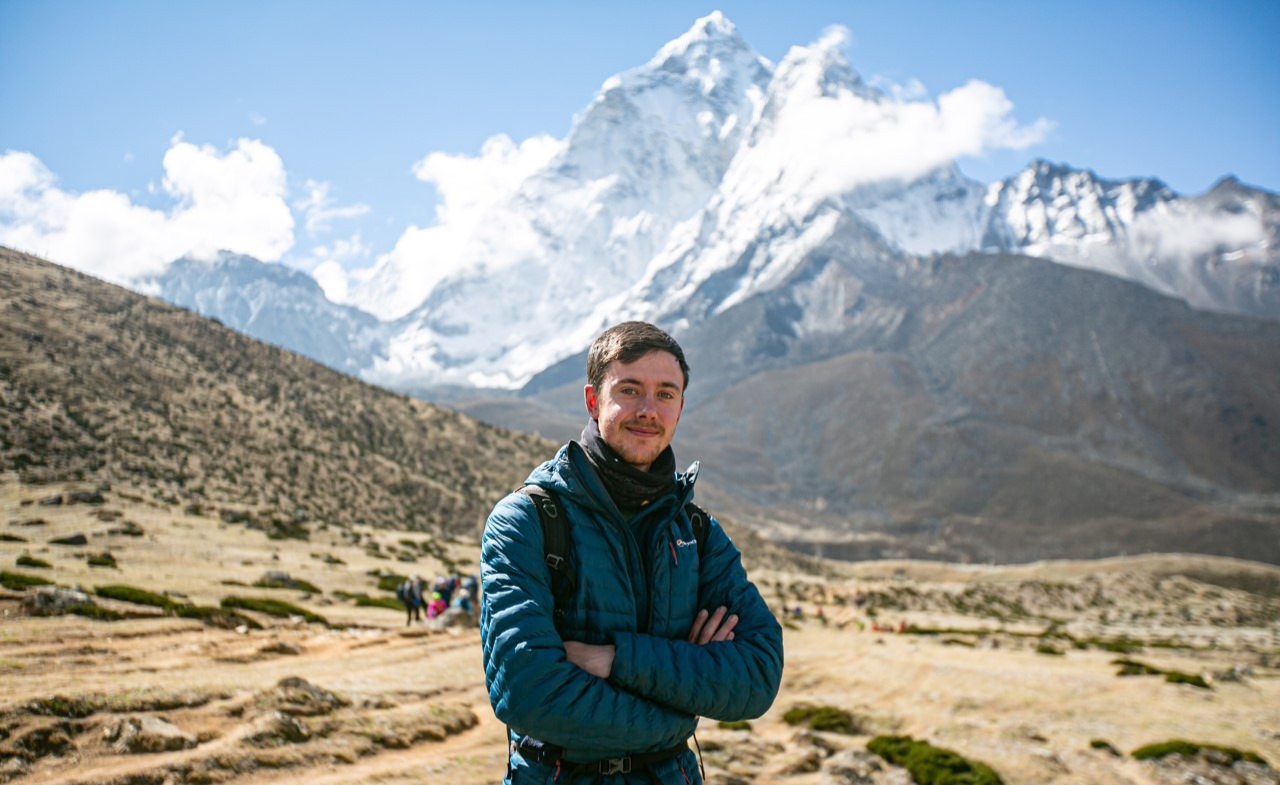 Running back down
As a result of careful planning, organisation and training, the 26.2 mile run back down the mountain went smoothly and Jack completed the Everest Marathon in a hugely impressive seven hours and five minutes. 
"I like pushing myself to see what I can do. Running the Everest Marathon gave me an adrenaline rush, knowing that once I'd started I had to finish. It's part of the reason I enjoy doing stuff like this. I think it's good to do as many things as you can and have as many experiences as you can." 
Tips for the Everest Marathon
Be slow and consistent. Because of the altitude it's hard to regain your breath. 
If you're feeling strange, tell someone. It can be dangerous that high up, so people need to know when something isn't right. 
Dress warm and always bring spare clothes. 
Train on steep terrain. 
Bring tablets for altitude sickness. You'll need them. 
Fear Naught is owned and operated by Scotty's Little Soldiers and 100% of our profits allow us to support bereaved military children and young people around the UK through an effective combination of practical, emotional and educational support. Scotty's support young people who have experienced the death of a parent who served in the British Armed Forces. We offer a range of services designed to connect our members and create a community of bereaved military children built around mutual support.