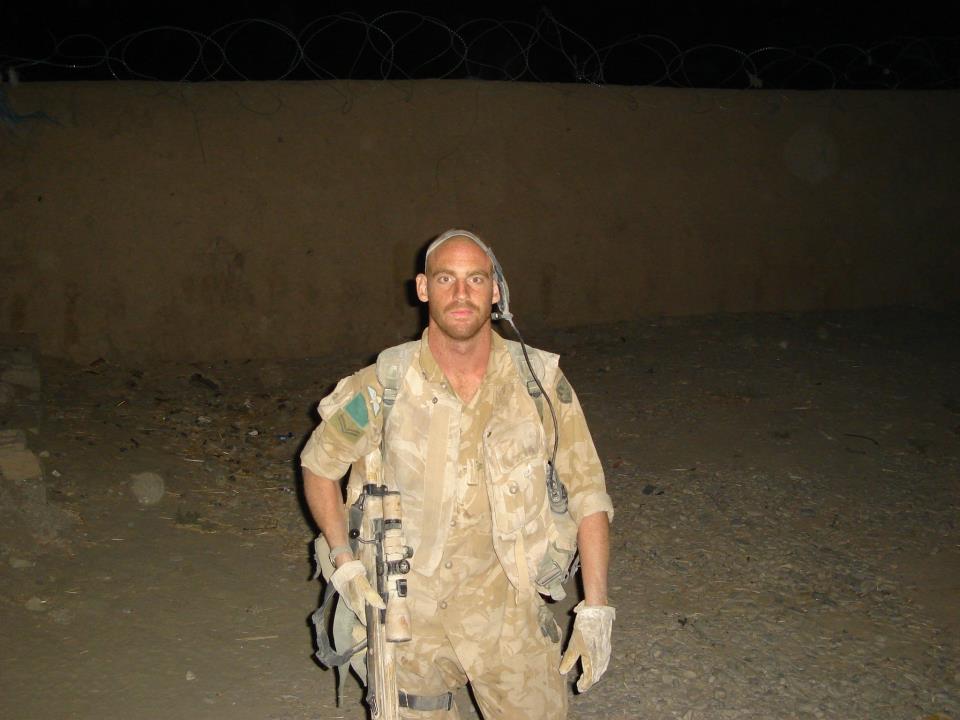 Veteran Hugh Keir on Life After the Military
Veteran, sniper and H-Hour podcast host, Hugh Keir, on his journey from soldier to civilian and how he adapted to life after the military. He discusses mental health issues such as depression and anxiety, finding work and seeking help as a veteran. This is his story...
Like many veterans and ex-Army personnel, I struggled to adapt to civilian life after leaving the military. I joined the British Army Parachute Regiment in 2000 and during my time completed frontline operations in Northern Ireland, Iraq and Afghanistan and conducted training and other  operations in the Falkland Islands and Uganda.  The highlight of my career was in 2008 when I was awarded the UK's oldest award for gallantry as a result of my actions in Afghanistan's Helmand Province during my 2nd tour to the country, as this operational theatre is regarded as the site of the most intense British Armed Forces combat in 50 years, so receiving such an award filled me with a sense of immense pride. 
But, despite having fought in multiple warzones and experienced some of the most high-pressure situations it's possible for a person to endure, the transition from soldier to civilian was something I found extremely difficult. For a long time, I didn't know why. But if we don't understand something, how can we hope to overcome it?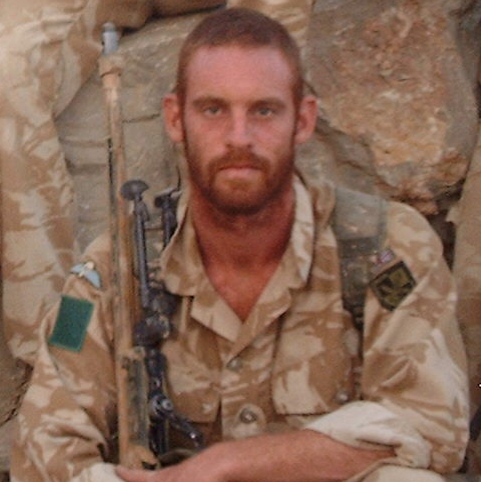 Transitioning to civilian life
Many veterans make the transition from soldier to civilian smoothly, but there's a significant number of ex-military personnel who struggle. 38% of British Armed Forces veterans have reportedly experienced mental health issues – the most common being depression and anxiety – and sometimes these only become obvious once we're civilians.  
My story is unfortunately common in ex-military circles, but by sharing it here I hope I can reduce the stigma and offer a little bit of guidance to others in a similar situation. 
Leaving the military  
I was lucky enough to secure a job before I left the military, but that didn't stop me from feeling uncertain. How would the job work? What should I expect? How would I fit in? When you've spent so much time in a military bubble, civilian culture can feel like a completely different world. In addition, it's not the same world you left ten, fifteen years ago. Your friends have grown older, their lives have changed and you can't just resume where you left off. The civilian experience of the day you leave is not the same civilian experience as the day you joined. I didn't know where I stood in the world, I was disconnected with my civilian peer group, the social and professional reference points I had before I joined, had all but disappeared or were unrecognisable.  
Adjusting to civilian life after leaving the military
It was at least eight years before I fully adjusted to civilian life. I worked in security straight after leaving the military and the company I joined had a heavy ex-military presence and I was working in the Middle East. So in a sense, I was just stepping from one military world into another, and because of that I didn't really have an opportunity to experience what being a civilian was really like until I eventually left that job four years later.  
I think it's really important to remain in touch with the military and ex-military community – these are people who have been to the same places as you, seen the same things as you and relate to you in a way lots of other people can't - but it's equally important to have a life outside of that community. If you remain part of that culture 24/7, which I was, then you're not allowing yourself to progress in other important ways.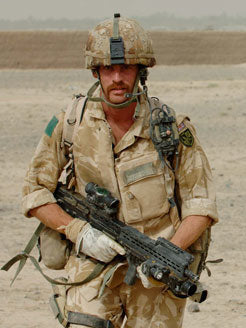 Once a soldier, always a soldier?
You don't leave the military and suddenly develop a civilian mindset. Once you've been under fire or seen a friend die in combat or experienced anything at all that threatens your life or others around you, you can't simply go back to the person you were before that moment. The question is to what extent do you let those experiences define you?  
For a lot of people, I think their struggle to adapt stems from pride. For example, I was proud of being a soldier, proud of the skills I displayed and proud of the good I did. The person I became during that time formed an important part of who I was, as I'm sure it does for every soldier, but where I went wrong is assuming that person was the only one I could be.
I hoped and believed everything would be fine because of my previous experiences, my professional accomplishments and the medals on my chest, but if you hang your identity on those achievements then you're not looking forward. Acknowledging the past is important, but you need to focus on who you could be and reflect on who you were. 
Mental health issues after leaving the military
When I left the military, I was suffering with some mental health issues that prevented me from fully integrating into civilian life. I wasn't functioning at an optimal level and relied heavily on coping mechanisms, including alcohol. I didn't have a sense of purpose. I was racing forward as fast as I could, but I had no idea where I was going. 
I wasn't acknowledging where I was at that point in my life and couldn't cope with being on my own – I couldn't even just sit down and watch TV, because it gave my brain time to look inward. Instead, I would watch tv, be on the laptop, doing multiple things at once and be having a drink. I would do as many things as possible to avoid being alone in my own mind, as I found it extremely uncomfortable.  
I also experienced issues focussing, sudden emotional outbursts and bouts of extreme sadness, which I knew were not things a mentally healthy person should be feeling, but I wasn't willing to ask myself why or to confide in anyone. I tried to take my mind off it by focussing on things like work and fitness and changing my mind state with alcohol, but really I was just ignoring it, which made it worse.  
Seeking help as a veteran
I didn't seek help for a long time. But, by leaving it for so long, all my issues grew and grew until they were no longer manageable. My mind went to some extremely dark places and, to be honest, it frightened me.  
I eventually went to Help for Heroes in Colchester. There is a long story to the moment I walked into their centre, and it is the most difficult thing I have ever had to do – admit I was mentally ill.  But eventually I walked into the building and said I needed to speak to someone, I needed help. I couldn't explain what kind of help, because I didn't know what kind of help. That's one of the problems when you allow these situations to bubble under the surface for so long – they become complicated. I had no idea what the cause was, what the fix was, how to explain it or who could help. How can you try and articulate what the problem is when you don't understand it yourself?    
But, every mental ill health journey back to good health starts with a decision, and in this case that decision is telling someone. Ring a friend you trust and say you haven't been good recently, or if you don't want to go down that route, then contact a counsellor or ring a charity. It doesn't matter if it's not the exact charity you need, because they'll be able to point you in the direction of one that is. On a military mission, you're never on your own - you always have a team to back you up because you're stronger as part of a unit. Why would civilian life be any different?  There are people and teams and organisations there who can help you – you just have to ask. 
100% of Fear Naught proceeds go to bereaved military children's charity Scotty's Little Soldiers, allowing them to support bereaved military children and young people whose parent served in the British Armed Forces. They offer an effective combination of practical, emotional and educational assistance, as well as a range of services designed to connect their members and create a community of bereaved military children built around mutual support.