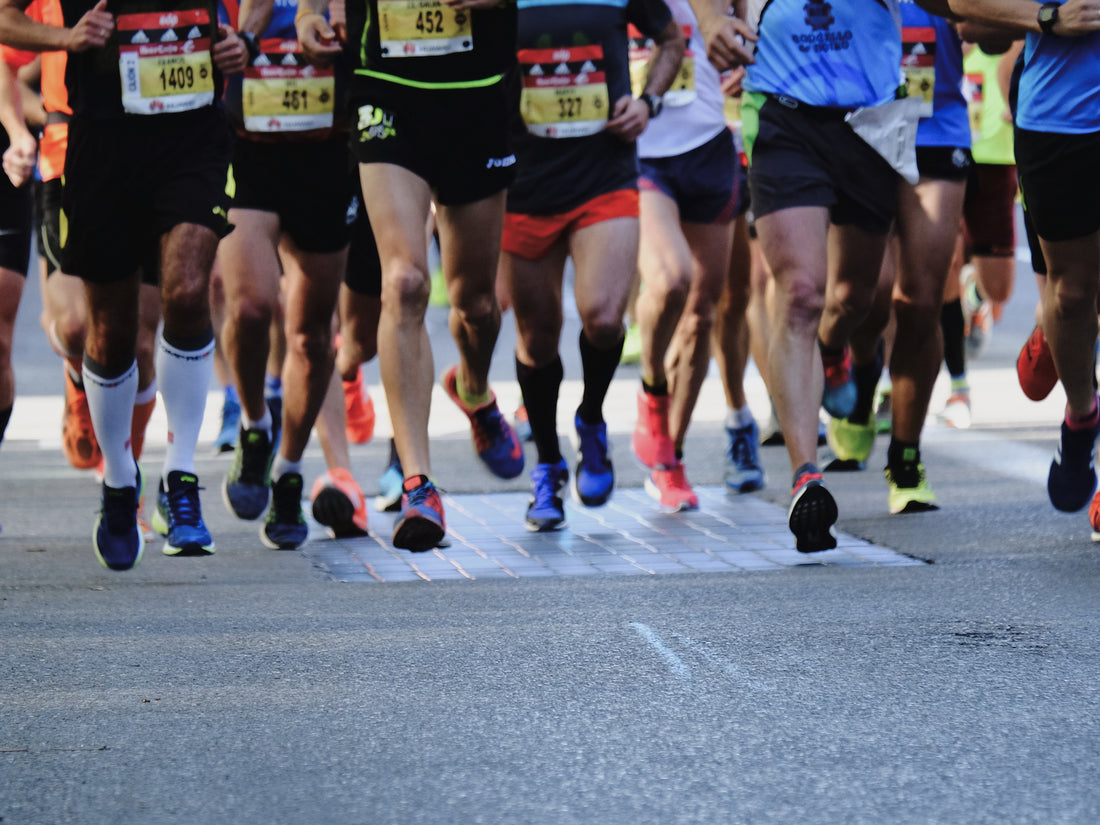 London Marathon: Race Day Tips for Beginners
London's streets will once again be lined with cheering crowds for the iconic running event, the London Marathon 2023. Taking place for the 43rd year, the route takes runners from Greenwich Park past some of London's best known landmarks such as Big Ben, Tower Bridge, Canary Wharf and Buckingham Palace, before finishing at The Mall. Running for the first time? Fear Naught has the ultimate London Marathon 2023 race day tips for beginners to help you ensure the 48 hours around the marathon is doing everything to maximise your endurance so you can run your best race.
Like what you read? Sign up for emails and get 10% off Fear Naught merch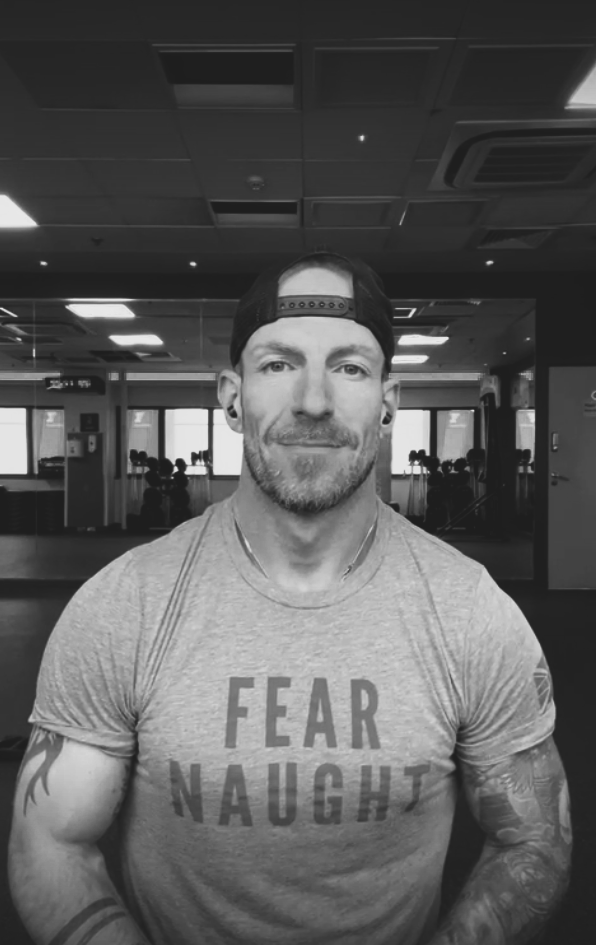 James takes on his 13th London Marathon
James Ingham is a personal trainer and mindful mentor. He is also an award-winning journalist and philanthropist who has raised over £448,000 for Cancer Research UK. This year he'll be running the London Marathon for the 13th consecutive year. He shares his best tips for maximising your running potential pre-race, during the marathon and how to look after yourself after you've completed the race.
He previously featured in the Fear Naught Weekend Workout when he challenged the Fear Naught community to try his AMRAP style workout.
WATCH LONDON MARATHON TIPS
PRE-RUN: Preparation is key
Regardless of how training has gone the 24hrs before race day are crucial.
Get all your kit ready and lay it out the night before.
Carb load and hydrate but don't eat too late. A big pasta meal around 5pm is perfect. Early breakfast. Porridge & bananas are great.
Cut your toe nails, plaster any blisters, don't tie your laces too tight. Your feet will swell slightly.
Take an old jumper to keep warm which you can throw away at the start.
Vaseline any areas that will chafe. Main areas are side of torso under your arms, nipples and groin / thighs.
Pack what you need for immediately after the run. Flip flops / sliders, change of clothes (including jumper) and phone charger are essentials.
Check out our latest podcast episodes
Building a Tactical Athlete with Mike Chadwick

Former Paratrooper and Royal Army Physical Training Corps Instructor, Mike Chadwick, has spent his career optimising human performance. He joined the military at 16 and now provides elite physical training for UFC fighters and emergency services.

Listen to his story

Sally Orange on Marathons, Milestones and Mental Health

Adventure athlete, former Major Sally Orange, has completed over 80 marathons all over the world. She recently became the first female veteran to complete the mammoth World Marathon Challenge – that's seven marathons in seven continents over seven days. 

Listen now

Training for an Elite Mindset with Jason Birch

Ex-UK Special Forces and Physical Training Instructor, Jason Birch, has spent his life overcoming adversity and teaching others to do the same. Now, he offers civilians a taste of what it's like to tackle UK Special Forces selection - including the infamous Fan Dance.

Listen now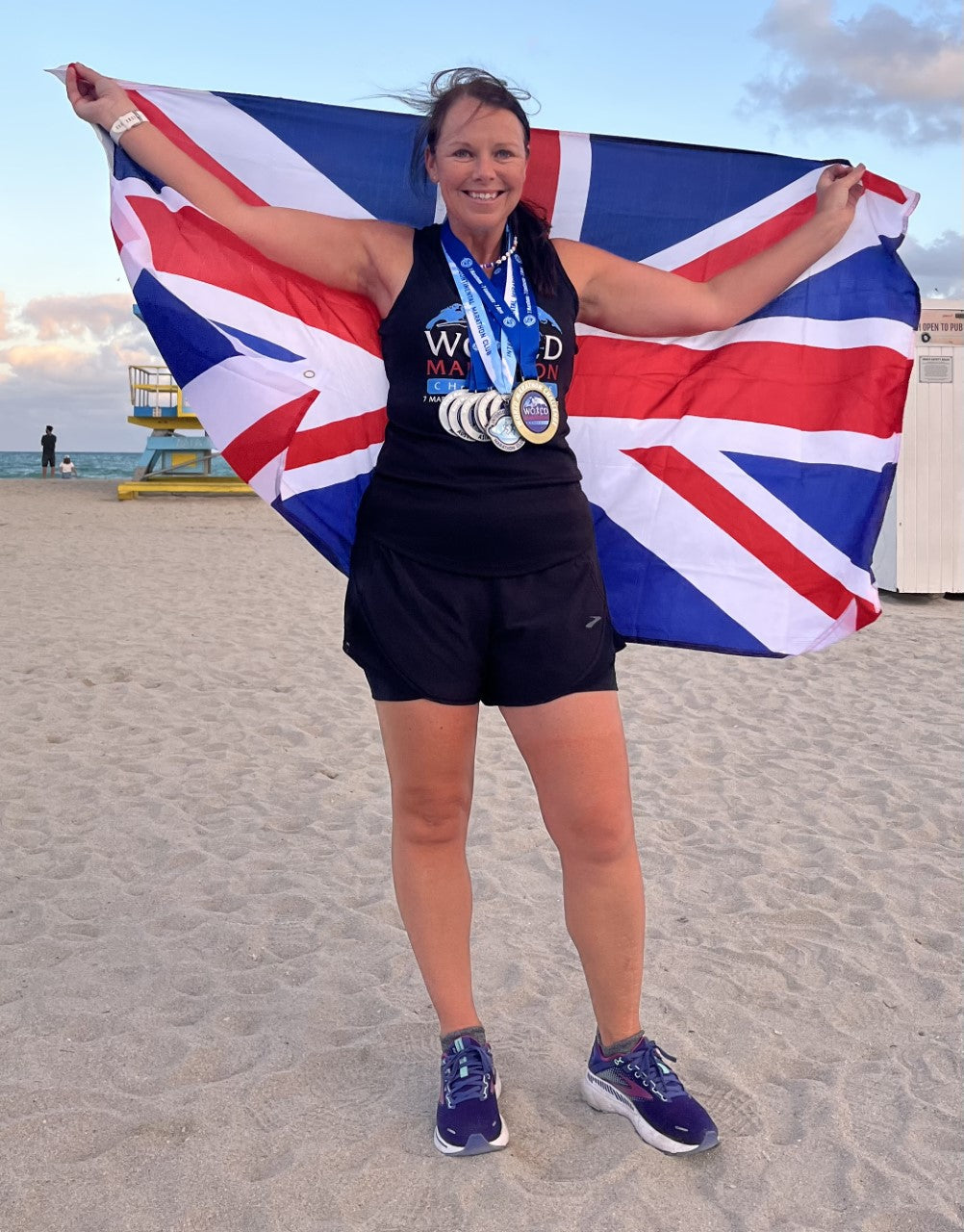 "It was always my dream to run a marathon. I remember watching the very first London Marathon and thinking 'I want to do that one day!'. Then someone I had never thought of as a runner completed the London marathon, and it gave me that push I needed to take it on myself."
Adventure athlete, mental health campaigner, physiotherapist and Army Cadet Ambassador, former Major Sally Orange, has completed over 80 marathons all over the world. She recently became the first female veteran to complete the mammoth World Marathon Challenge – that's seven marathons in seven continents over seven days.
READ HER STORY
TIPS FOR DURING THE LONDON MARATHON 2023
Start slow and steady. Adrenalin kicks and people will go off too quick and run past you. Save your energy and don't be tempted to follow. It's a marathon not a sprint.
Don't waste energy weaving in and out of people.
Take water at every station even if it's just a sip and you don't feel thirsty.
Listen to your body. Go at your own pace.
Soak up the unbelievable crowd and atmosphere. Lots of high-fives, jelly babies and iconic sights.
Believe in yourself. It's a mental battle as much as physical. When struggling remember the reason you are running.
For those who didn't get a place in this year's London Marathon, but want to get a front-row seat. Click here to find the best places to watch the London Marathon.
Wear your Fear Naught with pride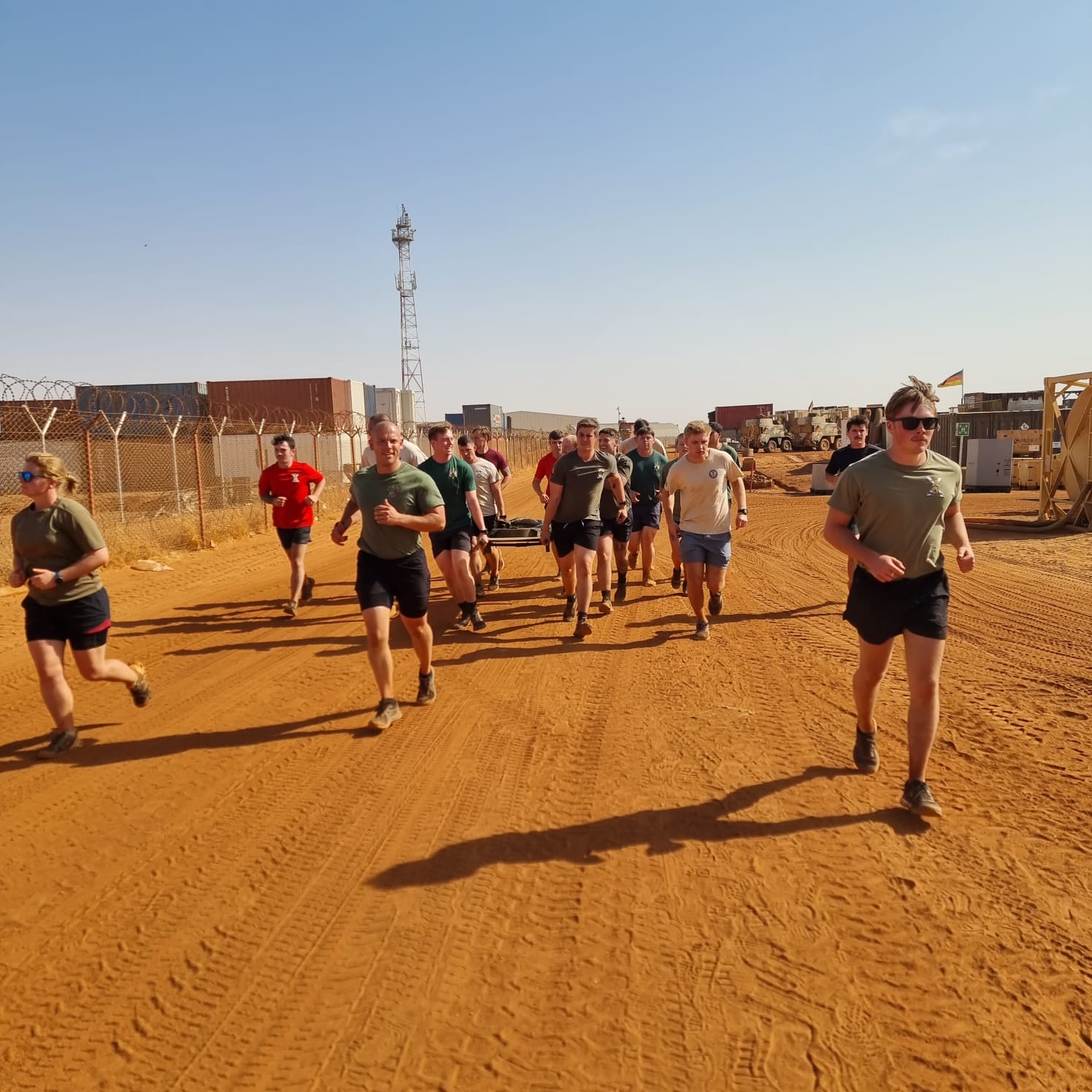 "Nothing is more important than preparation. Make sure that you've got the fuel to keep yourself going throughout the challenge. Think about how you're going to stay hydrated and don't take anything for granted."
31-year-old Sgt David Mathieson completed a desert marathon with his regiment while carrying a 50kg stretcher.
READ HIS TIPS
POST RACE: AFTER THE LONDON MARATHON
Be proud of yourself and celebrate.
Try and stretch and stay active the next day.
Keep moving those legs if you can.
Treat yourself to a relaxing massage.
Wear your medal on Monday and soak up the adulation and praise. You deserve it.
Fear Naught is owned and operated by Scotty's Little Soldiers. 100% of our profits allow us to support bereaved military children and young people around the UK through an effective combination of practical, emotional and educational support. Scotty's support young people who have experienced the death of a parent who served in the British Armed Forces. We offer a range of services designed to connect our members and create a community of bereaved military children built around mutual support.