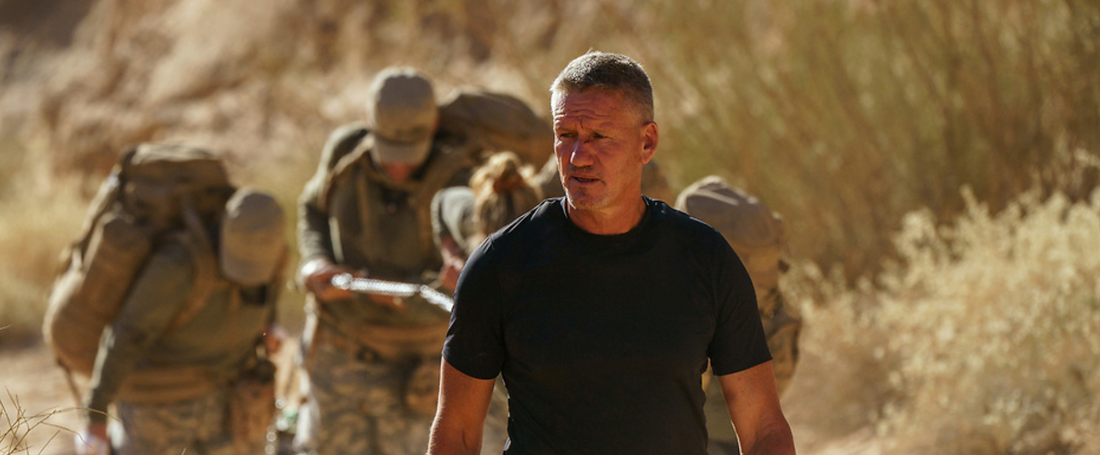 Mental Wellness: Practical Advice for Dealing with Tough Times
Billy Billingham is no stranger to hardship. Over the course of his life and career, the veteran and Chief Instructor on SAS: Who Dares Wins has endured some of the most high-pressure situations imaginable, and the fallout from these experiences don't disappear overnight. 
Billy was recently a guest on the Fear Naught podcast, where he spoke openly about dealing with mental health struggles, strengthening your mindset and how SAS: Who Dares Wins fights the stigma surrounding mental ill health.
Like what you read? Sign up for emails and get 10% off Fear Naught merch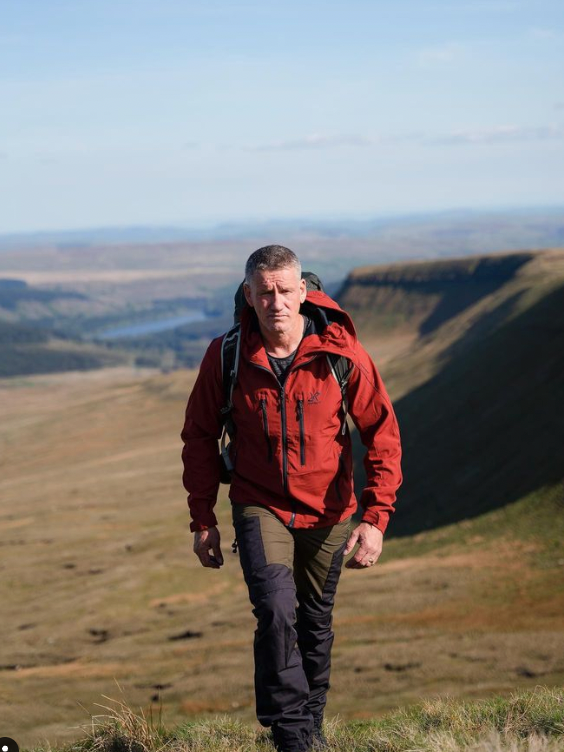 The Life I Wanted
I'd wanted to join the military since I was 11, when I first joined the Cadets. I loved the camaraderie, the discipline and the kind of things being taught.
I didn't understand why I needed to know all the things being taught at school, I didn't care about dotting the I's and crossing the T's. But, in the Cadets, I was taught how to do first aid. That made sense. I was taught how to navigate. That made sense. I was shown how to safely use a weapon. That made sense. I could see how all this would fit into my life. In that way, the military mindset felt like part of my life from very early on. 
At that age, what I wanted more than anything was to be respected in the way I respected all those soldiers I met in the Cadets, who had come home on leave. I remember seeing them in their uniforms and thinking how smart and strong they looked, and them talking to us about what they were doing and where they've been – Germany, Cyprus, Kenya. That was the life I wanted. 
Listen to the podcast on Spotify
More from Mark Billingham
Mastering Self-Motivation: The SAS Way with Mark Billingham

SAS: Who Dares Wins' Chief Instructor and former soldier, Billy Billingham, knows danger better than any man alive. Featuring on the Fear Naught Podcast, he shares the truth about what it's like to be part of an elite military unit, plus how the Channel 4 show compares to the gruelling reality of true SAS selection.

Listen To The Podcast Now

Mark 'Billy' Billingham on the SAS: Behind-the-Scenes of an Elite Military Unit

Find out what it's REALLY like behind-the-scenes of an elite military unite from SAS: Who Dares Wins' Chief Instructor and former soldier, Billy Billingham. He spent 27 years on the frontline and attained the highest rank in the SAS. Billy shares how the Channel 4 show compares to the gruelling reality of true SAS selection.

Read more

Mark 'Billy' Billingham: Troubled Teen to SAS Legend

Find out who Mark 'Billy' Billingham really is in this honest and frank chat with the Fear Naught Podcast on Mastering Self- Motivation: the SAS Way. In the interview, he speaks openly about his difficult childhood, how the Armed Forces changed him, and the surprising reason he became a household name – you won't believe it!

Read more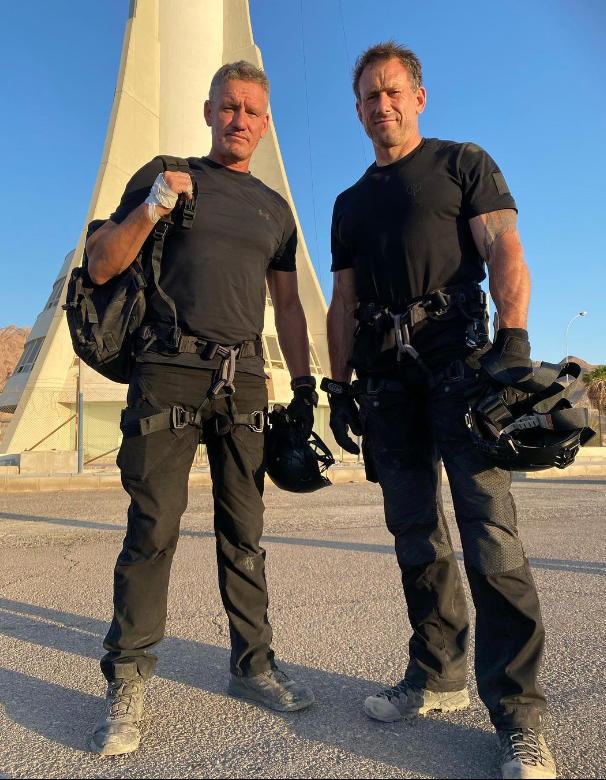 Practical Advice for Mental Wellness
I was lucky enough to have that life, and now I try to give back as much as I can. I get messages all the time from people saying something they saw on SAS: Who Dares Wins or something I said gave them that boost they needed to get up, get fit, sort themselves out. That's the best bit about being a role model, if that's what you want to call it – hearing about the positive impact you're having on people.
I try to be very honest, though. I don't sugar coat anything. Life is tough and you're inevitably going to spend some of it in a dark place. That's just the journey and it's going to be that way for everybody. What matters is how you handle it.
I've been going through some tough times recently, but what I tell myself is that, if you're in a dark spot, it's because something bad has already happened. It's already history, so there's nothing you can do to change it. Maybe it's the death of a loved one, a relationship breakdown, a fallout. You're struggling to adapt. It's horrendous, but it's happened, so the next step is deciding what you're going to do about it and telling someone who can help you do it. 
And there's always somebody who will help you. There are people who love you and you should tell them what the problem is. No one can see inside your head apart from you. 
Wear your Fear Naught with pride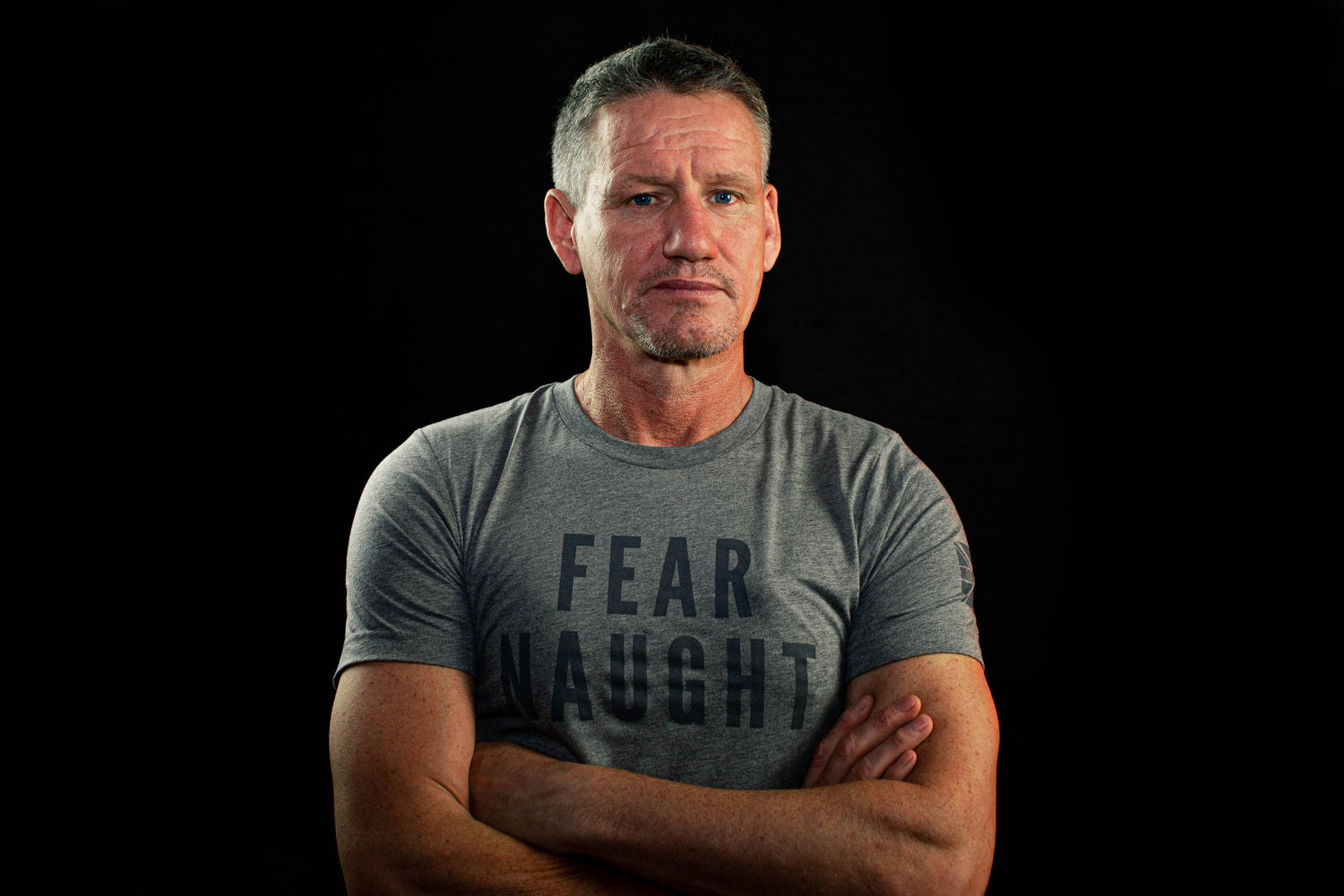 The Power of Purpose: Harnessing Your Drive
I don't need someone to keep me motivated. I'm my own driver. There's going to be a time when I'm not able to do the things I'm doing now, so while I can do it, I will do it. I'll go up on the mountains and walk for hours, whatever the weather. I love setting myself new challenges and watching people succeed at their own. I've recently just got back into parachuting, and that's not for any kind of TV thing, that's just because I enjoy doing it and I can do it. Eventually my age and my injuries will catch up to me, but until then I'm going to make the most of what I can do. 
Listen to the podcast on Spotify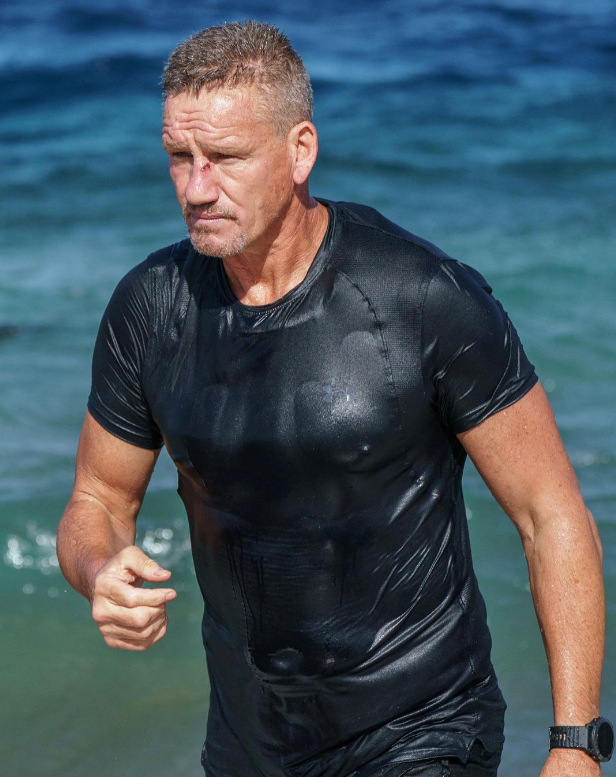 Mental Health Benefits of Exercise
I don't think a lot of people realise it, but maintaining your mental health is such an important part of staying motivated and being able to push yourself to your limit. And fitness is a key way to keep yourself mentally healthy. It's one big cycle.  
For me, doing exercise and keeping fit stabilises me. It gives me a routine, keeps me active, and generally just calms me down. I feel like I'm ready for the day afterward. Just doing something quick makes a big difference and gives me the focus I need.
How SAS: Who Dares Wins is Changing the Mental Health Landscape
One of my favourite things about SAS: Who Dares Wins is the mirror room, where we have those personal discussions with people. We're not psychologists, but we have empathy, we listen, and in some cases we're able to relate and understand, especially surrounding trauma. We have those important chats, and afterwards when people leave that room you can see them walking taller, see that weight lifted from their shoulders. And the thing is, people watching the show see them speak about their issues, and it gives them the courage to speak about their own.  
PTSD isn't reserved for soldiers, and everyone deals with mental stress of some kind. The issue we have is that perfectly healthy people are so quick to claim they have PTSD and other issues that it dilutes those who are really suffering. It makes people less likely to come forward in case they're seen as being overdramatic.  
If you're struggling mentally, it's so important to tell someone, because people will want to help you. It isn't brave to not talk about it.
Fear Naught is owned and operated by Scotty's Little Soldiers. 100% of our profits allow us to support bereaved military children and young people around the UK through an effective combination of practical, emotional and educational support. Scotty's support young people who have experienced the death of a parent who served in the British Armed Forces. We offer a range of services designed to connect our members and create a community of bereaved military children built around mutual support.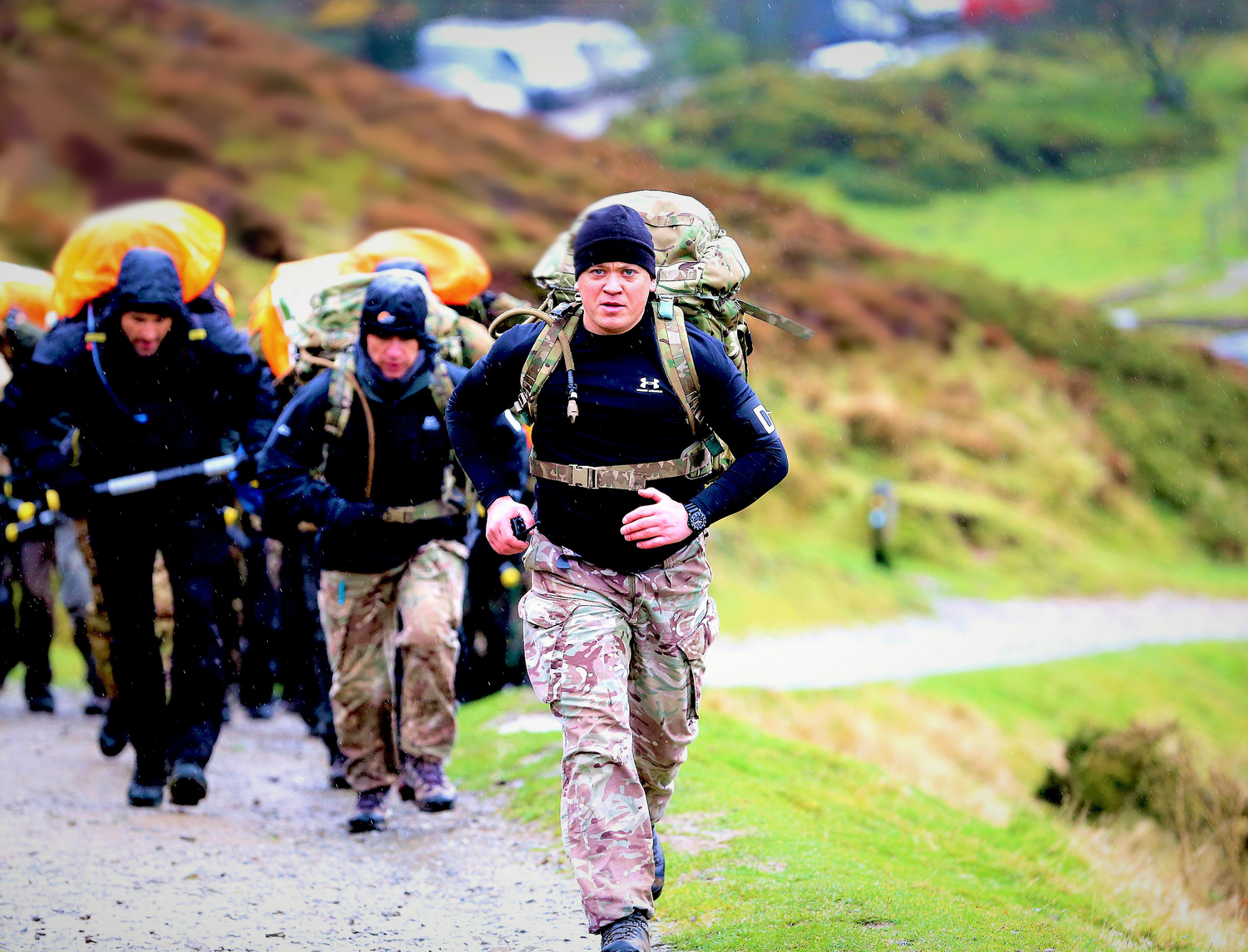 Take on an SAS Challenge
The Fan Dance is a true test of the Fear Naught mindset, it will test your endurance as you battle against the distance, fatigue and lactic acid! Test your endurance with this 24km SAS Selection challenge to ascend Pen Y Fan. Join the Fear Naught Community in our Summer challenge!
JOIN THE FEAR NAUGHT TEAM
Check out our latest podcast episodes
Overcoming Adversity with Mark Ormrod

Royal Marine, Mark Ormrod (MBE), was the UK's first triple amputee to survive the conflict in Afghanistan. In 2007, his life changed forever after he stood on an IED whilst serving his country. His determination not to let his injuries get the better of him, has led to him winning multiple medals at the Invictus Games.

Listen to his story

Building a Tactical Athlete with Mike Chadwick

Former Paratrooper and Royal Army Physical Training Corps Instructor, Mike Chadwick, has spent his career optimising human performance. He joined the military at 16 and now provides elite physical training for UFC fighters and emergency services.

Listen to his story

Shifting Mindset with Jordan Wylie

Former soldier, extreme adventurer, bestselling author and TV personality, Jordan Wylie, talks about his life in the military and finding his way after he left, his battle with mental health, how he shifted his mindset, and why now he feels his purpose in life is to educate, encourage and inspire young people.

Listen to his story