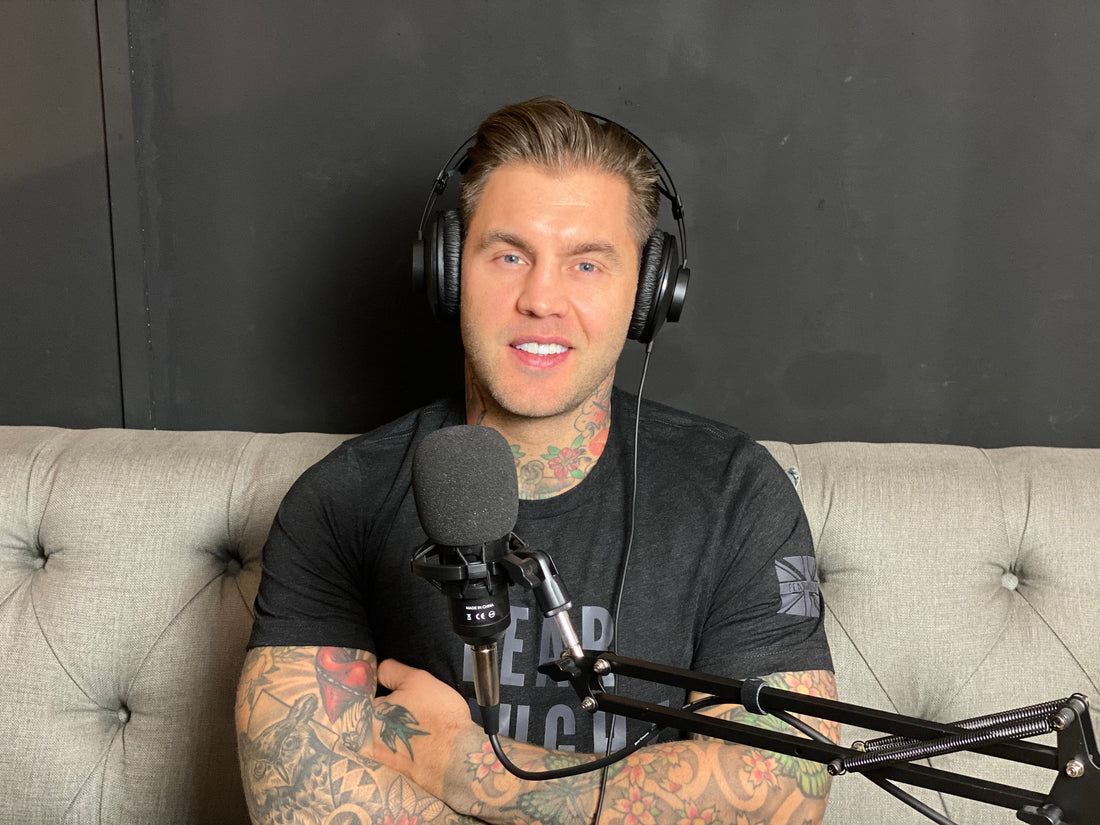 Podcast: Ben Tansley on Defeating Disability with Positivity
In 2017, Ben Tansley was told he would never walk again. 
Ben, a fitness enthusiast and gym-owner, was involved in a life-changing motorcycle accident that left him paralysed from the chest down, but he refused to let this define him. Ben's mental toughness and unwavering positive mindset has led him to grow a significant online following; a position which he uses to promote positivity, discuss his experiences of living with a disability and share the challenges he has taken on since, including completing the entire Berlin Marathon in a wheelchair. 
Ben is the latest guest on the Fear Naught podcast and speaks openly about his life-altering accident, the importance of mental toughness and how a strong positive mindset helped him overcome all the odds. 
Like what you read? Sign up for emails and get 10% off Fear Naught merch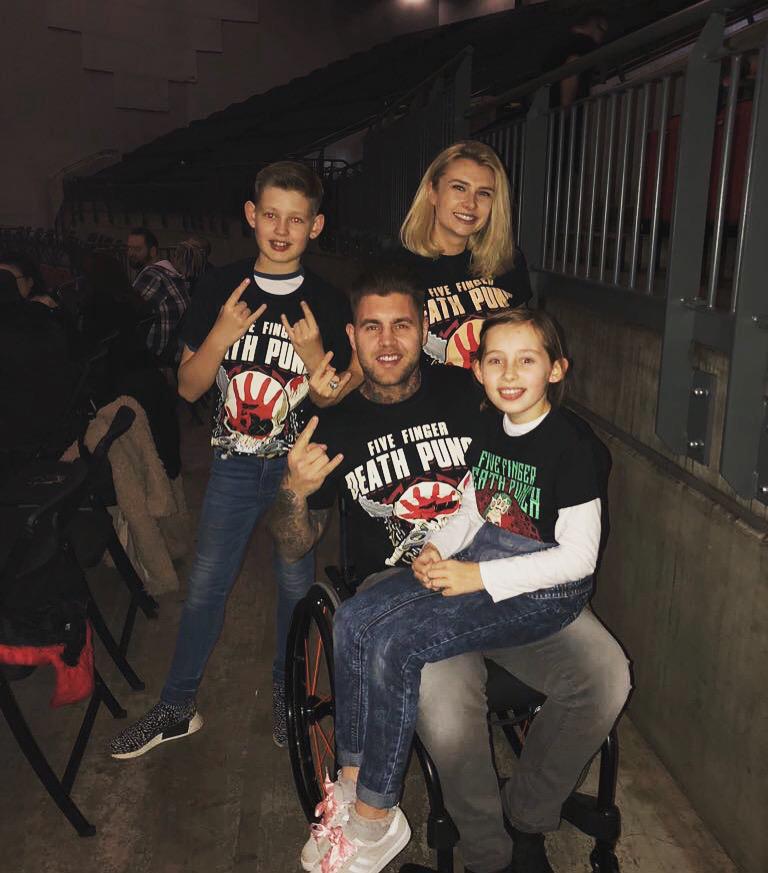 My first thought after the accident was of my son, Jude, who had been behind me on the motorbike. Was he okay? Once I saw that he was, the next thing I felt was a kind of acceptance. As long as my son was fine, it didn't matter what happened to me. I was 32 at the time and I had done pretty much everything I want to do by that point in my life.  
Don't get me wrong, there were days I doubted myself and worried about the future, but I've always been someone who can roll with the punches. As soon as I got a negative, I pulled a positive from it. 
My family and friends were more worried than I was. Whenever my mum came to visit me in the hospital, she was especially upset. In the end I said to her, 'Look, if you don't come in with a happy face then I don't want you to come in, because I'm not unhappy.' There's always good to be found in bad situations, and that's what you've got to focus on. I can't count the amount of messages I get from people telling me how they've used my situation to pull positivity from their own struggles. 
Listen to the podcast now
Disability vs. positivity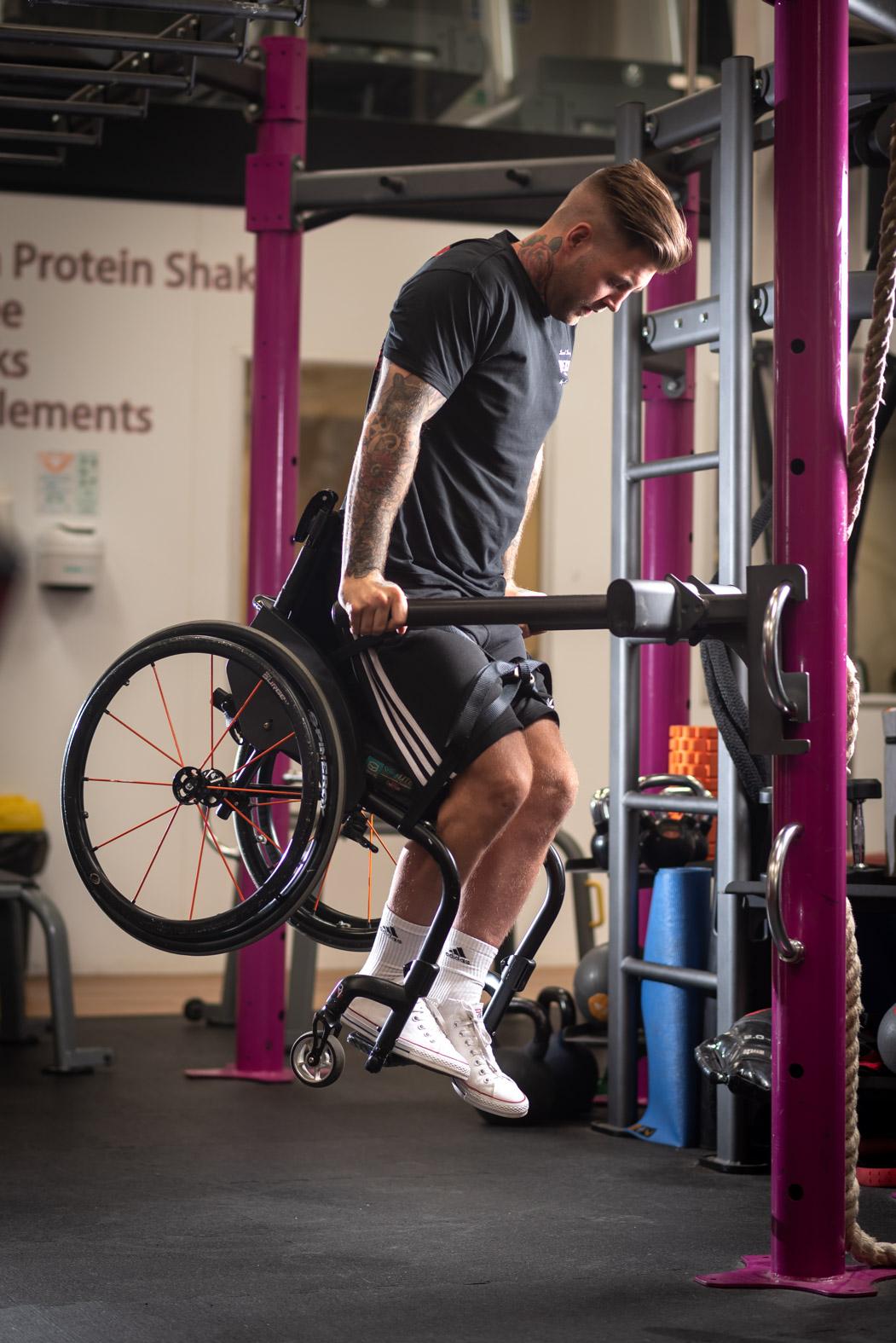 I did have one blip. I hadn't been paralysed long – weeks at most, maybe days. I was thinking about the kids: who was going to look after them if something bad happened? Who was going to be there for them if they needed physical help?
Thoughts like that were going around and around my head, and then it occurred to me I might never walk my daughter down the aisle. I can't ever remember crying in my adult life, but as I laid there, I just remember sobbing my heart out for about 20 minutes.
I actually blamed it on the morphine drip, so when the doctor came by I asked to have it taken out. I'd rather be in pain and positive than painless and negative.  
After they took it out, I can't actually remember being in any pain, so I thought I hadn't been too bad. Once I had been released, I went back to visit the ward and say thank you to the staff who looked after me. The doctor who treated me asked if I remember being in any pain and I told her I didn't. It turned out I had been asking them to cut my legs off because it hurt so much. 
Check out our latest podcast episodes
Building a Tactical Athlete with Mike Chadwick

Former Paratrooper and Royal Army Physical Training Corps Instructor, Mike Chadwick, has spent his career optimising human performance. He joined the military at 16 and now provides elite physical training for UFC fighters and emergency services.

Listen to his story

Overcoming Adversity with Mark Ormrod

Royal Marine, Mark Ormrod (MBE), was the UK's first triple amputee to survive the conflict in Afghanistan. In 2007, his life changed forever after he stood on an IED whilst serving his country. His determination not to let his injuries get the better of him, has led to him winning multiple medals at the Invictus Games.

Listen to his story

Shifting Mindset with Jordan Wylie

Former soldier, extreme adventurer, bestselling author and TV personality, Jordan Wylie, talks about his life in the military and finding his way after he left, his battle with mental health, how he shifted his mindset, and why now he feels his purpose in life is to educate, encourage and inspire young people.

Listen to his story
The road to recovery
I documented my recovery daily – all the highs and all the lows. I wanted to give some insight into what a traumatic, life-changing event like a spinal cord injury is really like. It was an eye-opener for me, as well. I own a gym and we had a couple of wheelchair users prior to my accident. I had asked them if there was anything I could change around to make sessions easier for them, but they never moaned even though, in retrospect, I know there were things to moan about. 
I never considered they might be different from me in any way apart from the fact they were in a wheelchair. It never occurred to me until after my accident that it's not just your legs that can be affected, it's your bladder, your bowels, sexual function and all kinds of other things. These are people I interacted with every day but knew very little about. I decided that I would use my accident as a chance to educate people about these issues like I had needed to be educated on them.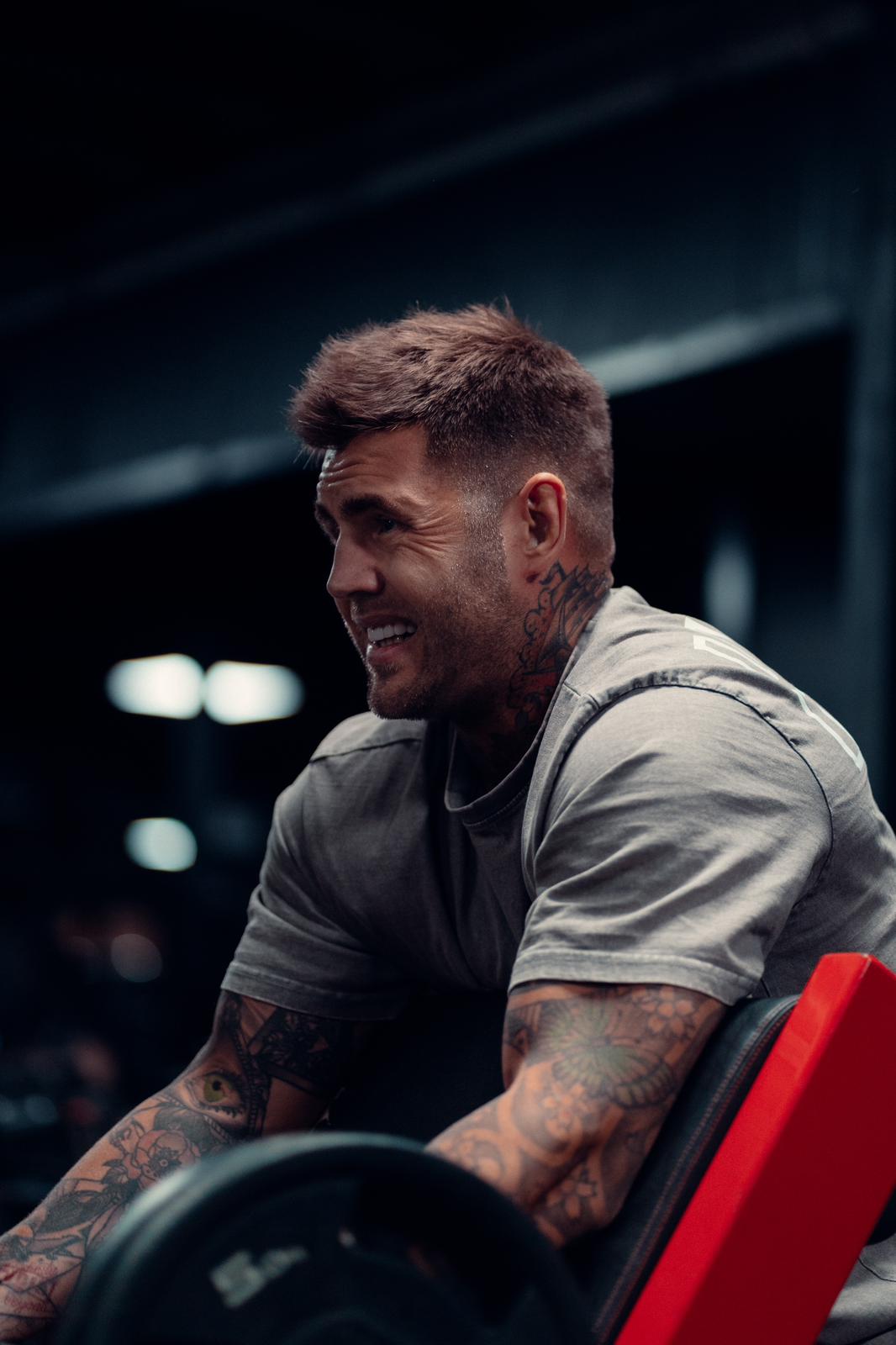 The power of positivity
As soon as the doctor told me I wouldn't walk again, I started grafting. The vision I had of my future had been flipped upside down and I was starting again from level one, so I knew I had to throw myself into it. I saw it like another challenge, and my life has always been about challenges. I'm in constant competition with myself. I remember the first time I was able to wiggle my toe and feeling totally overjoyed, because it showed I was winning. Those milestones really helped motivate me to reach the next one, then the one after that and the one after that. 
I was in hospital for six or seven weeks after the accident, and even during that time I started testing myself. As soon as I'd moved my toes, I started filling catheter bags with water, tying them around my feet and trying to lift them up. From day one, I was pushing my body to get better.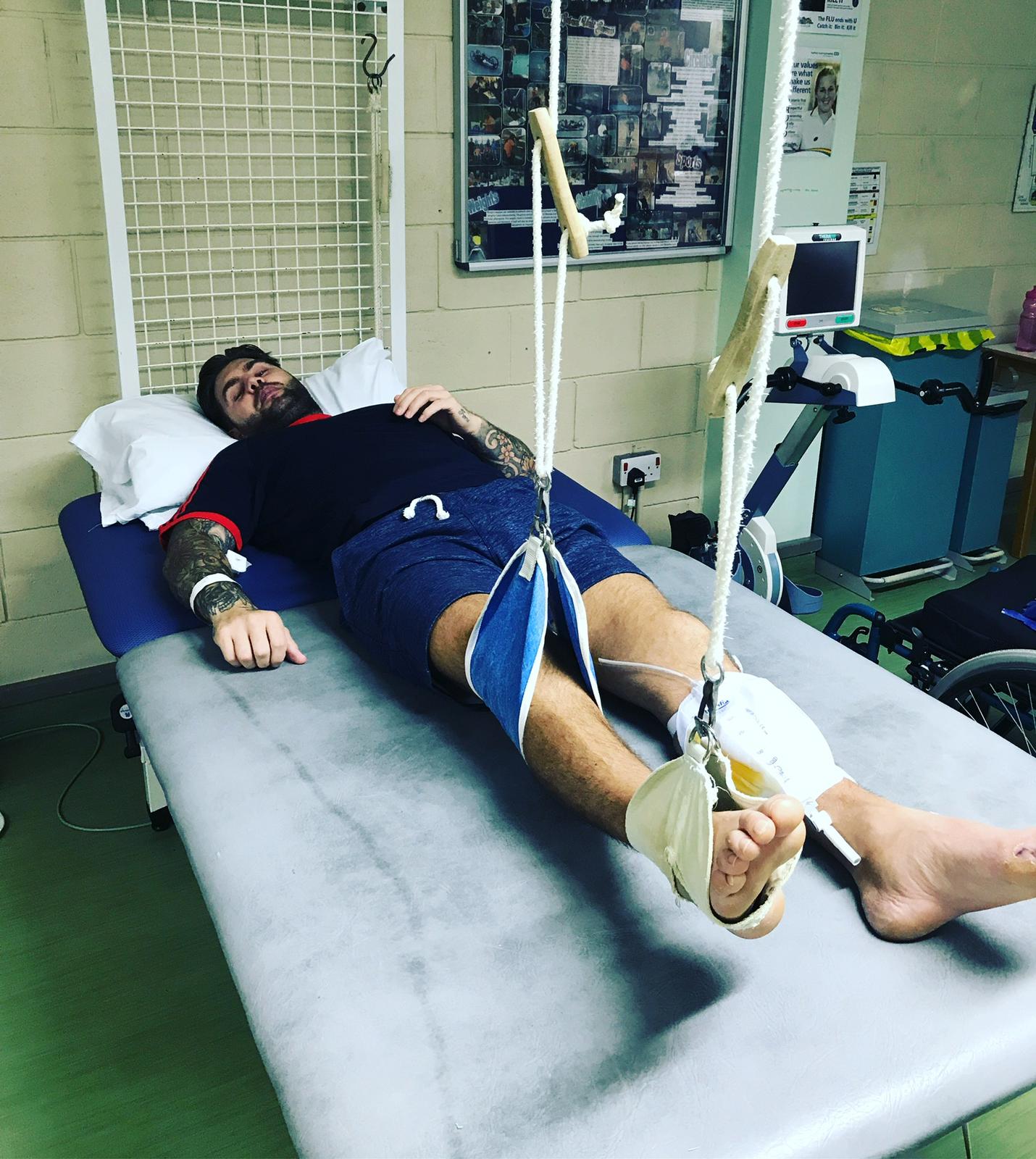 Staying motivated
My advice to anyone having a tough time is tomake the best of today's situation. Speaking personally, I don't look forward and I don't look back. I'm very much just living in the here and now.
I've come a long way from where I was – I now spend most of my time on crutches and only occasionally use the wheelchair if I'm tired or want to be quick around Tesco's – but even that's not something I reallythink about.
Every day brings new challenges to overcome and new things to focus on. 
Testing mental toughness
I love taking on new challenges, going on adventures and testing myself.
A few years ago, I saw something about the Berlin Marathon on Instagram and within ten minutes I decided I'd like to do it.
Within an hour I had applied.
Within two hours I had a space and within three hours I was sorting out how to get there.
That's how I've always been. I'm not a huge planner, I like to see what life has to offer and do whatever feels right at that moment in time.
I actually didn't train for the Berlin Marathon, either, because I wanted to see how far I could get on mental toughness alone.
Listen to the podcast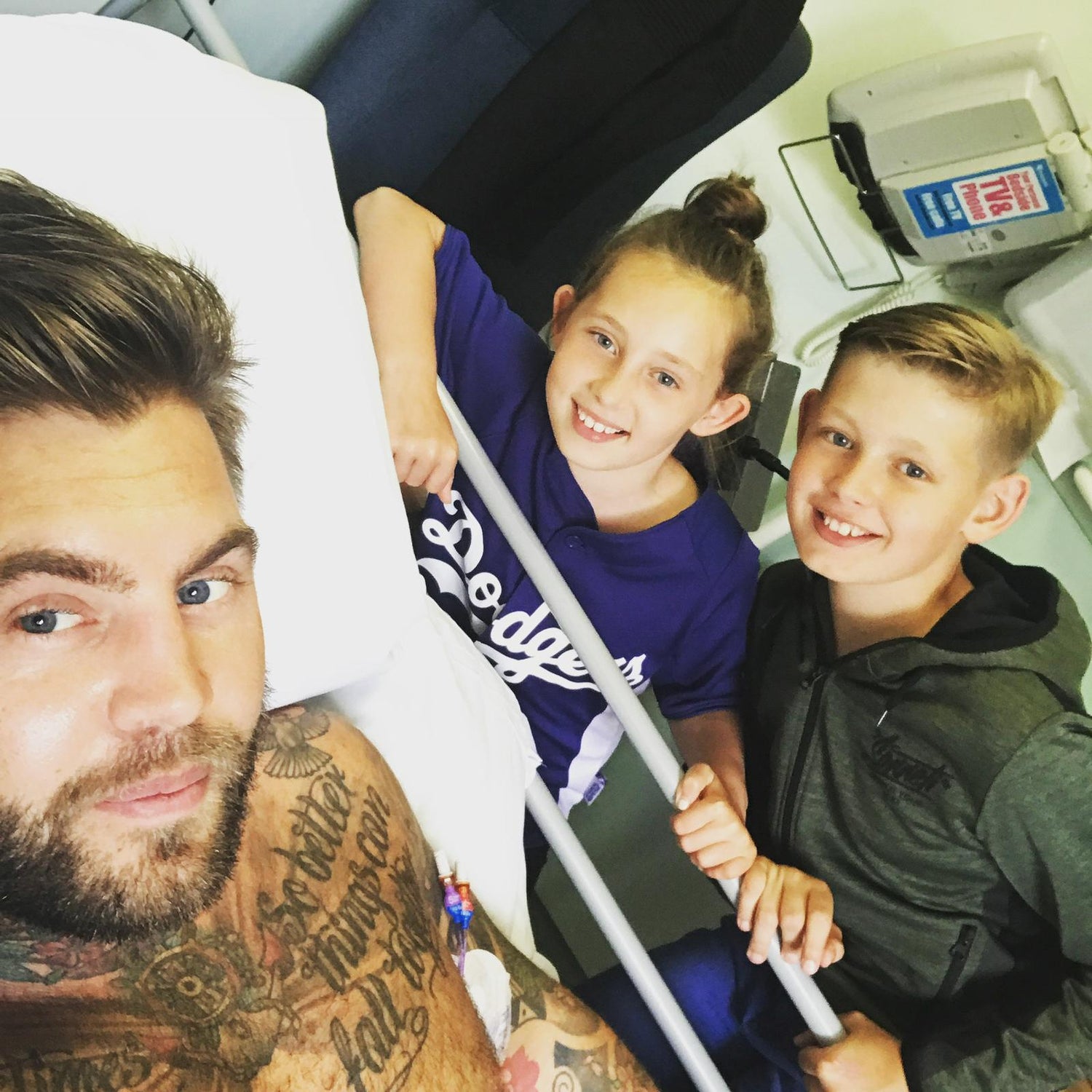 Finding inspiration
My children motivate me. The day I became a dad, I knew my life wasn't about me, it was about them. I think everything I've done since they were born has in some way or another been to either benefit them or show them right from wrong.  
As for myself, I tend to cherry-pick things from people I admire. There's not one specific person I look up to, but there are lots of people with admirable qualities I'd also like to have. Because of that, I've always enjoyed talking to older people, people who have had a life, and hearing about the things they'd change, the things that were good for them, the things that they wish they'd done. I listen to those stories and pull my motivations from there. Everyone can inspire me. 
Fear Naught is owned and operated by Scotty's Little Soldiers. 100% of our profits allow us to support bereaved military children and young people around the UK through an effective combination of practical, emotional and educational support. Scotty's support young people who have experienced the death of a parent who served in the British Armed Forces. We offer a range of services designed to connect our members and create a community of bereaved military children built around mutual support.