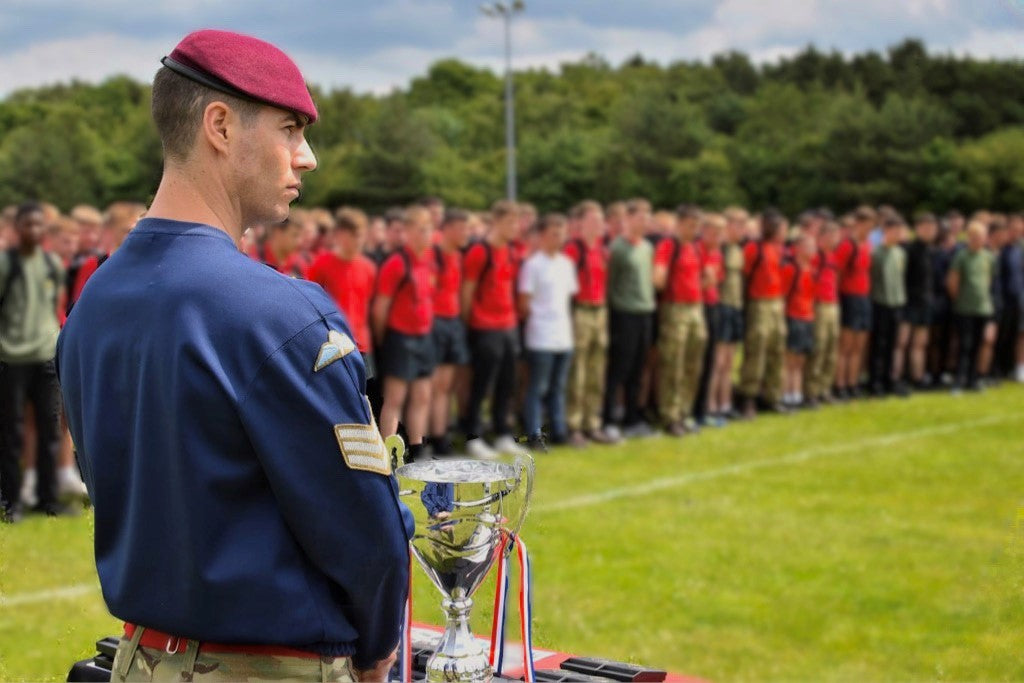 Podcast: How Coach Mike Chadwick Builds Tactical Athletes
Former Paratrooper and Royal Army Physical Training Corps Instructor, Coach Mike Chadwick, has spent his career optimising human performance. From a teenager who joined the military at 16 to the owner of an online coaching business, Mike now provides elite physical training all over the world and delivers services to everyone from UFC fighters to the police. He also owns Red on Socks, which provide quality socks developed for elite professional and tactical athletes. Mike features in the latest episode of the Fear Naught Podcast – this is his story...
Like what you read? Sign up for emails and get 10% off Fear Naught merch
"You don't have to be resilient. You don't have to do hard things. You can have an easy life. But, if you want to achieve that bit more, go that bit further, resilience plays a massive role. You can be as fit as you like, but at some point your mind is going to be the only thing that keeps you going."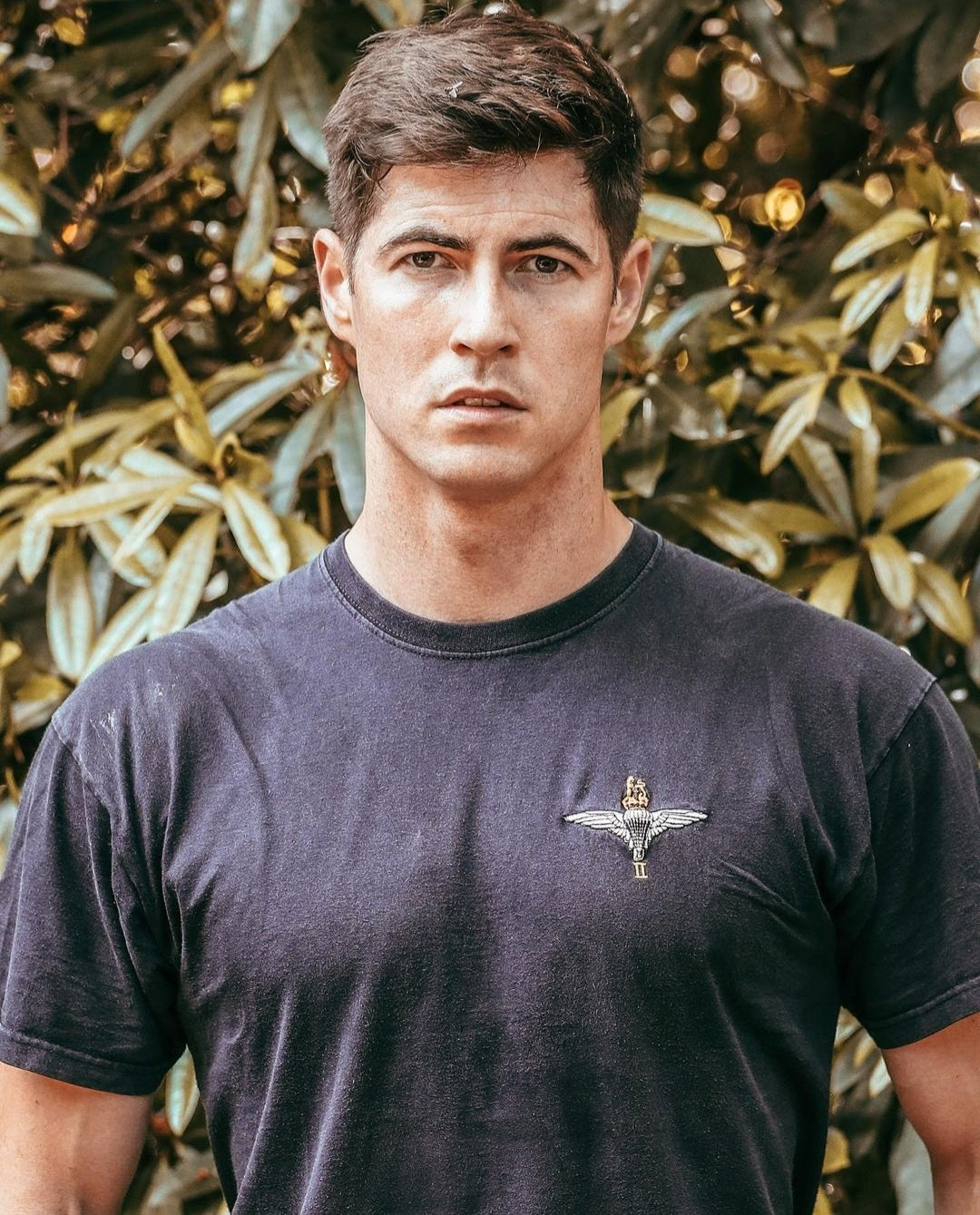 "If I didn't succeed, people didn't eat."
Joining the Army was never my plan. I needed money to put food on the table for my little sister, and joining the Army was the quickest way of doing that. I struggled the whole way through my training, but there was no way I was ever ringing that bell. If I didn't succeed, people didn't eat.  
Obviously, training for paras is more intense than a lot of other military training, but I had no idea about that at the time. It was difficult, but I just assumed I was weak and needed to get stronger. There was no way I was going to give in – the only thing getting sent home was my pay check. 
I somehow completed my training, ended up in the Parachute Regiment and then went on to become a PTI in Catterick. That's when everything started falling into place. I fell in love with coaching and fell in love with developing soldiers. I was selected for the Royal Army Physical Training Corps and gained a university degree in coaching at the same time. I just ran into that world headfirst and never looked back. 
Listen to the podcast now
"I wanted to be a good soldier like most lads want to be good at football."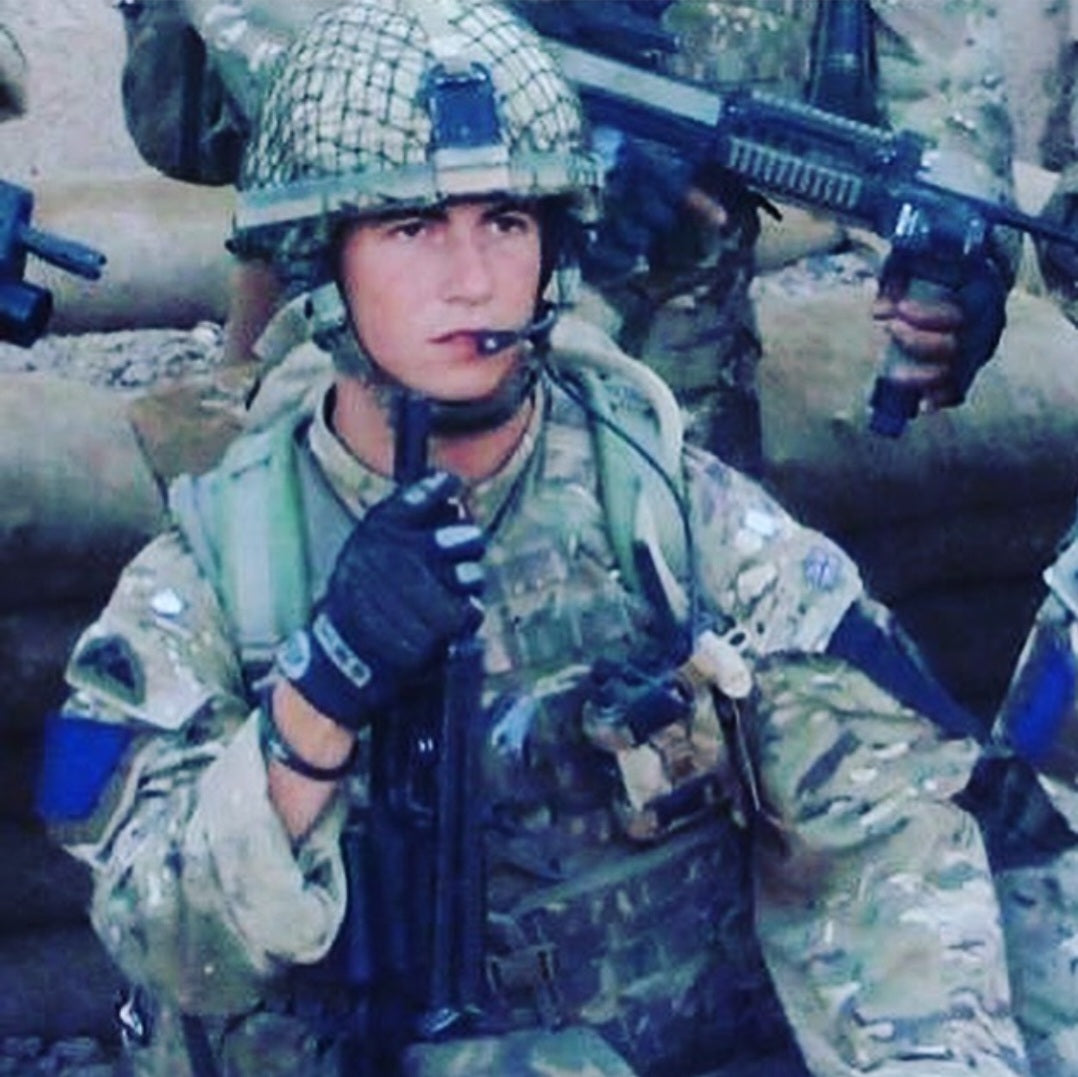 Every day I was tired. I was cold. I was wet. Every single day I thought, 'what am I doing here? There must be an easier way of making money.'
Things have changed for the better now, but there were times while we were getting thrashed that we'd be told three of us were leaving today – they didn't care who, but by the end of the day three people would be gone. I was determined to make sure that wouldn't be me.
Given how much I was struggling, maybe it should have been, but I knew that so long as I kept up with my fitness markers, as long as my KPI's were being met, there was nothing they could do. I was still delivering the goods. I was still driving forward. 
I went from being a gobby 16-year-old in Saint Helen's to a serving soldier in the Parachute Regiment six months later. That knocks you into shape pretty quickly. It tapped into my competitive nature and made me want to be the best soldier I could possibly be. I wanted to be a good soldier like most lads want to be good at football. 
Check out our latest podcast episodes
Shifting Mindset with Jordan Wylie

Former soldier, extreme adventurer, bestselling author and TV personality, Jordan Wylie, talks about his life in the military and finding his way after he left, his battle with mental health, how he shifted his mindset, and why now he feels his purpose in life is to educate, encourage and inspire young people.

Listen to his story

Maximising Potential with Heather Stanning

A double Olympic rowing champion, who made history, with her partner Helen Glover, when they became the first British female rowers to win an Olympic title at London 2012 and successfully defended it at Rio 2016. Heather is a Battery Commander serving with 47 Regiment Royal Artillery.

Listen to her story

Overcoming Adversity with Mark Ormrod

Royal Marine, Mark Ormrod (MBE), was the UK's first triple amputee to survive the conflict in Afghanistan. In 2007, his life changed forever after he stood on an IED whilst serving his country. His determination not to let his injuries get the better of him, has led to him winning multiple medals at the Invictus Games.

Listen to his story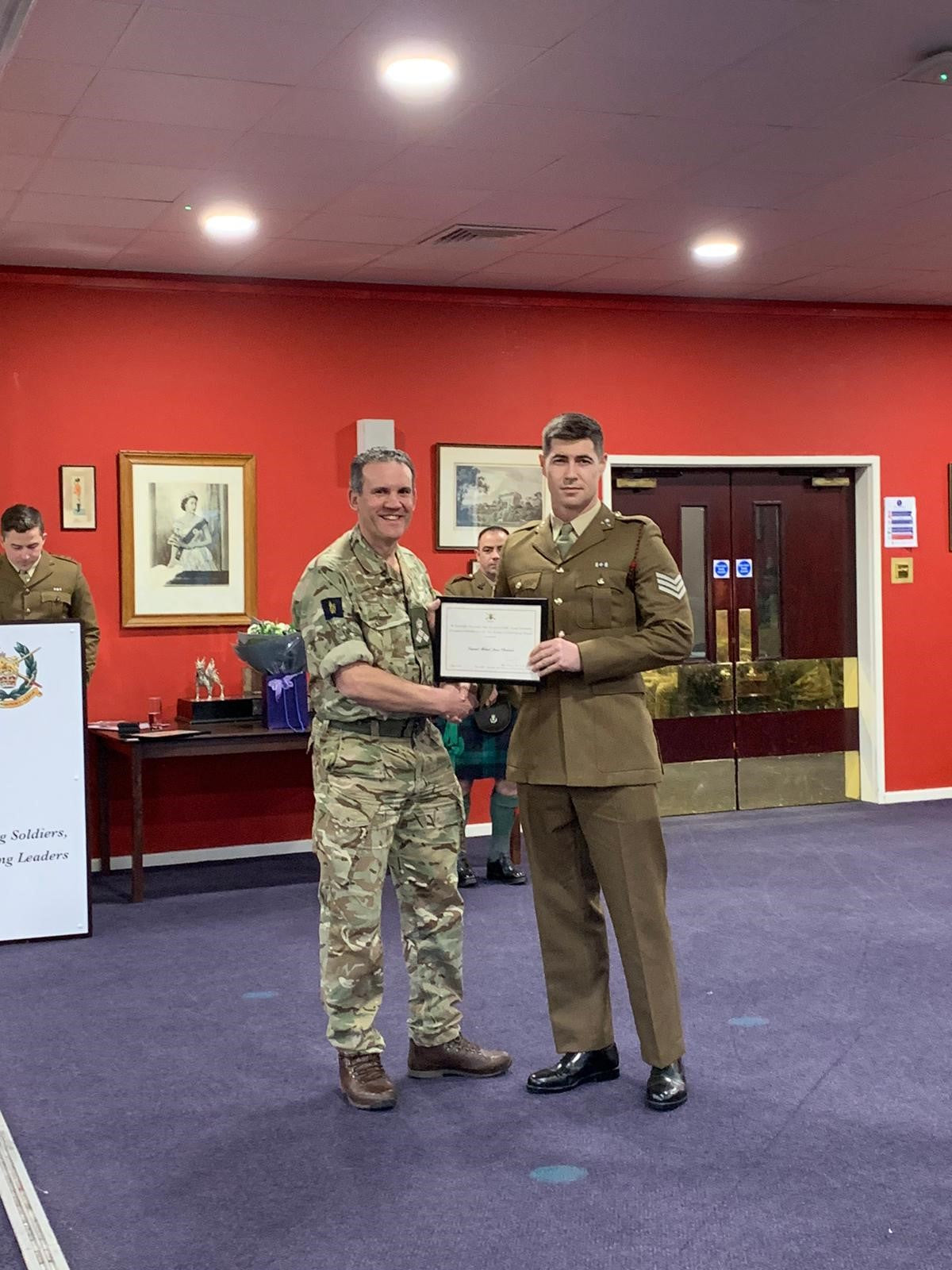 Making better soldiers
In the Parachute Regiment, everyone is very fit. Everyone must meet the highest physical standard in the Army. So, to get on a PTI course within the paras is extremely difficult, but I worked hard and somehow, I got in. But even on the PTI course I had no intentions of being a PTI. I just wanted to understand the body a bit and get fitter to ensure that, when I went back to the paras, I was the best soldier I could be. It was only once the course started that I thought, 'hang on, I'm pretty good at this stuff.' 
Read 10 Physical Exercises to Build Your Mental Resilience
I ended up going to Catterick to be a PTI there and around the same time I started a full-time university degree in Sport, Fitness and Coaching. The Army had no idea I was at university and the university had no idea I was in the Army. I was studying all night, then going to Catterick the next day and implementing what I'd just learned to one or two hundred soldiers. There was no one else in the country with the same combination of academia and practical application. My knowledge and instructional ability were going through the roof. I put everything into it. All I had in my room was a bed, desk, my laptop and a load of books. Whenever I wasn't working, I was studying. I became the most boring para you've ever seen, but I loved it. All I wanted to do was understand the body more so I could make better paratroopers, make better soldiers, make better infanteers. 
Admire, don't emulate
There are lots of people I admire, but no one I want to emulate. There's no one I look at and think 'I want to be everything they are.' Instead, there are aspects of people I really admire and want to take for myself – their ability, their knowledge, their speed. The best coaches are the ones that steal – the coaches that can take the best bits from other people and put their own spin on it, using their own knowledge to enhance it further. It's like culture. All the best cultures can see things they like in others and put their own spin on it.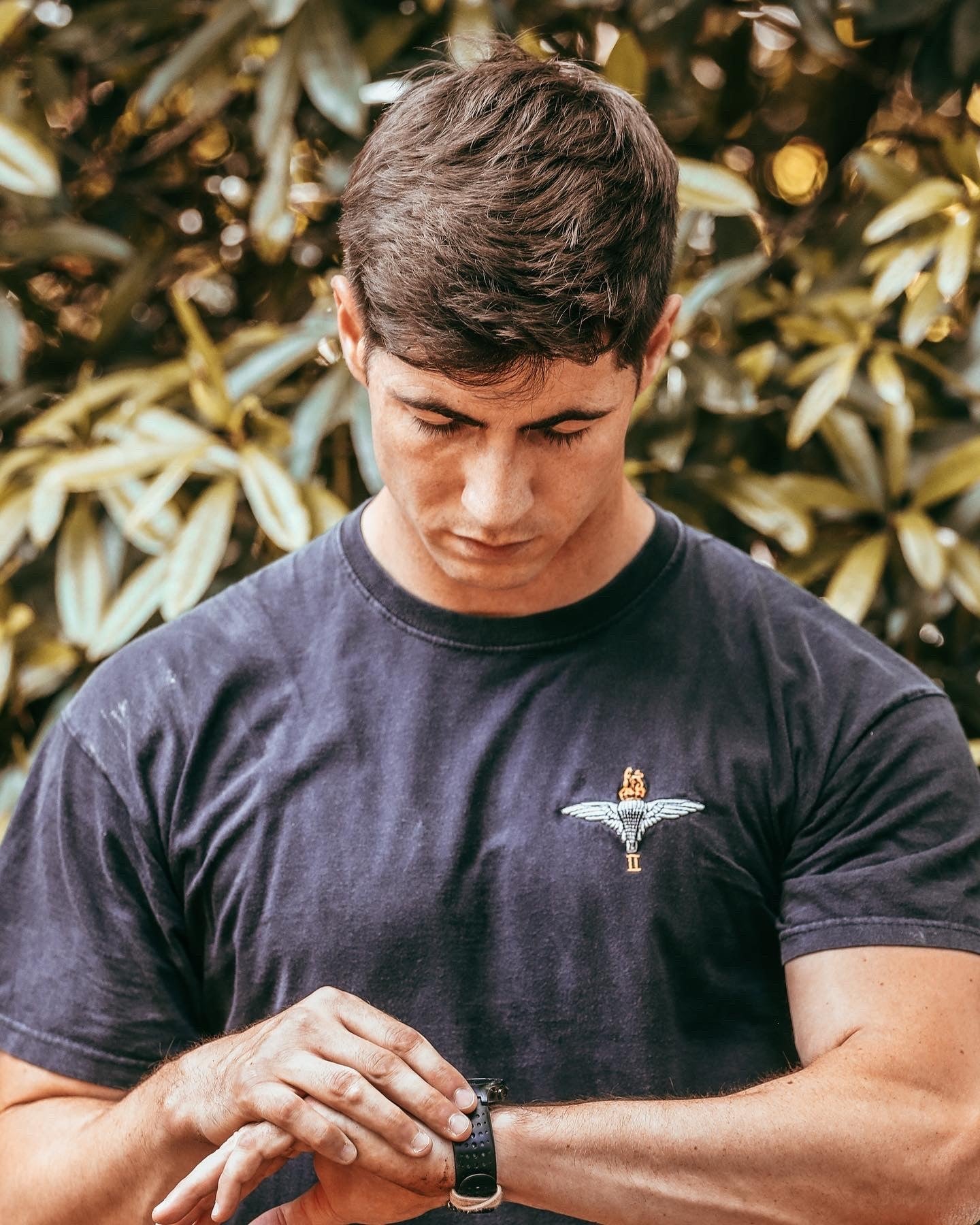 Building resilience
You don't have to be resilient. You don't have to do hard things. You can have an easy life. But, if you want to achieve that bit more, go that bit further, resilience plays a massive role. You can be as fit as you like, but at some point your mind is going to be the only thing that keeps you going. That's where resilience kicks.  
Your resilience is the same as any muscle. The more you train it, the stronger it will become. But, also like any muscle, it's important to build it up slowly – don't jump in at the deep end. If you go from having never run in your life to attempting back-to-back marathon's, your mental resilience will die.
First, you need to settle on something you can conceivably do. Whenever someone comes to me about a training plan, the first thing we do is ensure it's achievable. Once we know that, we start looking at mental resilience, because at that point we can throw a lot more at you. We can push you to the point that you need to rely on your mind to keep going. 
How To Build Tactical Athletes - WATCH NOW!
Training soldiers vs training athletes
I left the military 18 months ago. At that point, my whole demographic was obviously soldiers and the military, but I realised there so many people who benefit from being tactical athletes outside of that. There's the fire brigade, police, fighters, first-responders. All people that have to be ready for anything, who don't know what's over that next hill but need to be ready for it. I've put together a team of experts and we're now working with people all over the world, from the New Zealand Special Forces to UFC athletes to South African anti-poachers. At one point, we were even training the New York Fire Department. There are so many people who benefit from adopting this mindset and training to become a tactical athlete. 
The programme we devise for a soldier is completely different than the programme we might create for a UFC fighter, for example, but the mindset required is exactly the same. Every element of their fitness is tailored to the job they're doing. The goal they want to reach. In most cases, those goals come in two forms: win or survive. I coined the term tactical athlete for that reason – we're training people tactically, to be the best they can possibly be in their specific field. You need to understand your aim, understand your environment and understand your body. Once you know those three things, you can improve yourself very quickly. Specificity is key.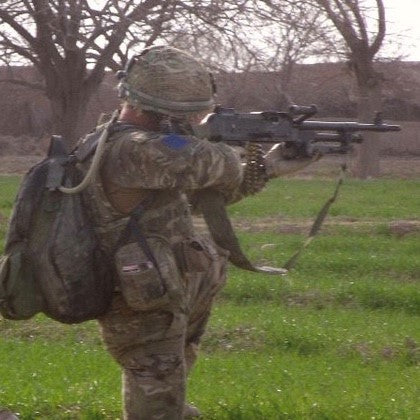 Red On Socks
If there's one thing we take for granted in the military, it's our feet. As a PTI it was also one of the few things I couldn't look after. I wanted to fix that, so I created Red On Socks. 
There's quite a bit of science behind them and they're specially designed for tactical athletes. Every section within the sock serves a purpose, they're as good wet as they are dry, you'll never get a blister in them, it hugs the ligaments in all the right places. Everything about them is designed to offer the feet as much protection as possible. I went all in on it. 
All my products start with 'Red On', which is a nod to the light you see before you leave an aircraft – red on, green on, gone. Everyone talks about that green light – the moment to act – but the red is just as important. The moment to prepare. 
Listen to the podcast
Fear Naught is owned and operated by Scotty's Little Soldiers and 100% of our profits allow us to support bereaved military children and young people around the UK through an effective combination of practical, emotional and educational support. Scotty's support young people who have experienced the death of a parent who served in the British Armed Forces. We offer a range of services designed to connect our members and create a community of bereaved military children built around mutual support.