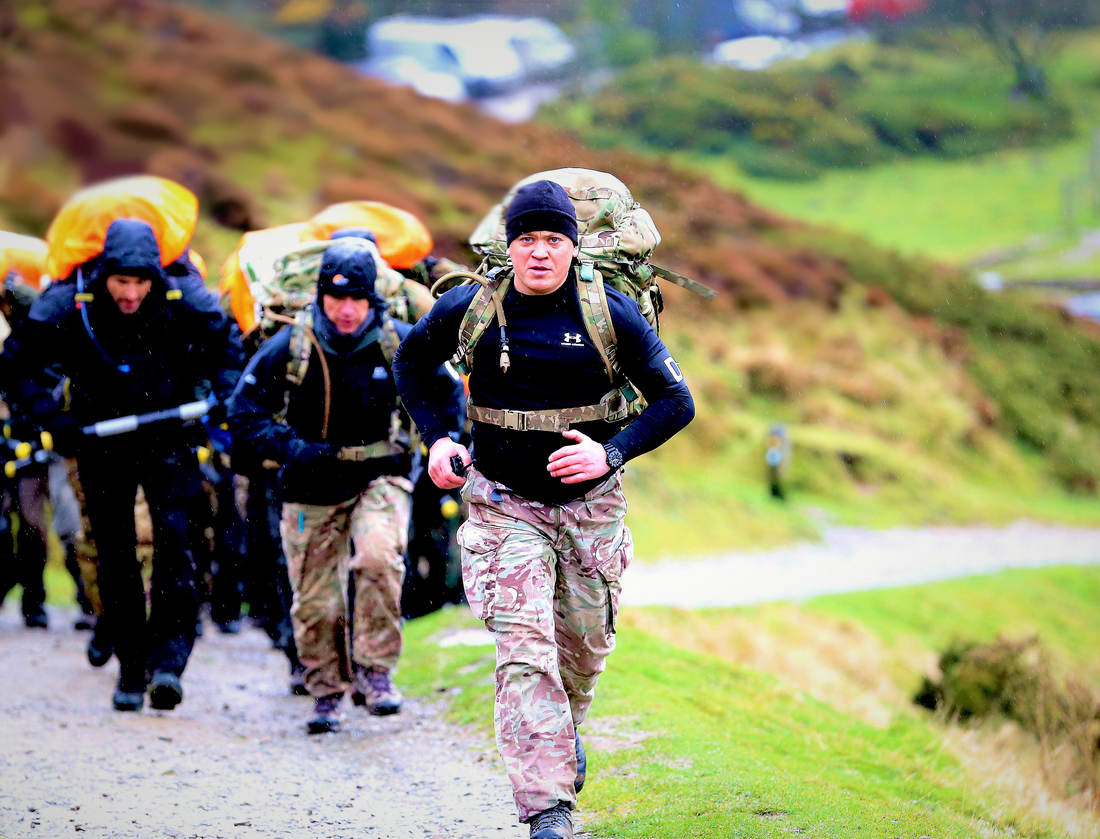 Podcast: Jason Birch on Training for an Elite Mindset
From a soldier in the UK Special Forces to a Physical Training Instructor, Communications Specialist and a member of an SAS Counter Terrorism Team, Jason Birch's career and experience spans a huge range of roles and duties within the military.  
Now, the ex-serviceman is a successful entrepreneur and founder of the S.F. Experience, organising events and challenges designed to give civilians a realistic snapshot of what it's like to tackle UK Special Forces selection - including the infamous Fan Dance. 
Jason is the latest guest on the Fear Naught podcast, offering his insight on how people can smash their goals, build a growth mindset and teach their brain how to overcome any obstacle. 
Listen to the podcast on Spotify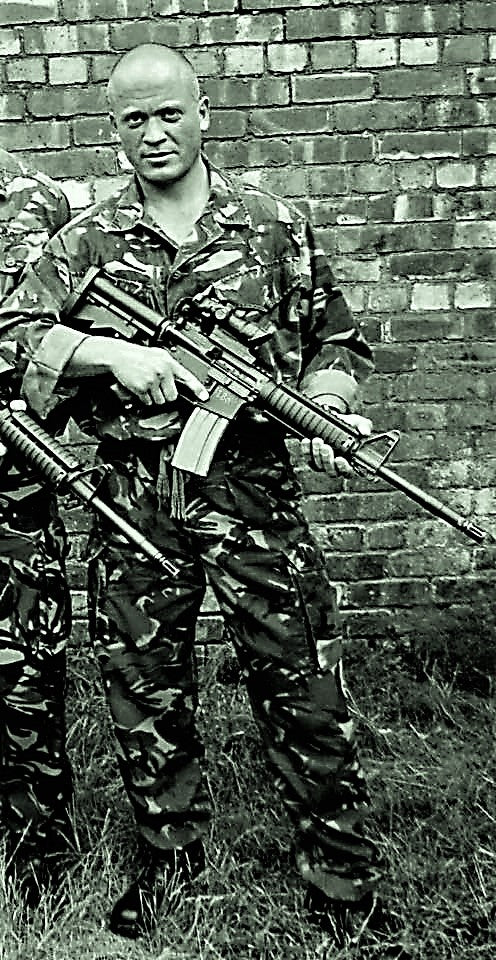 The Military Mindset
As far back as I can remember, I've always loved being outside and physically active. I was heavily into martial arts as a kid and took part in a lot of sporting fights and events. Bruce Lee was my idol growing up. I loved his physicality, but also his philosophy and the idea of expressing yourself through your body in that way.  
Despite being so physical, the idea of joining the military didn't occur to me until I finished school. I was a loaded gun, bouncing from group to group. Martial arts was my first passion, but I also joined the Air Cadets, Sea Cadets and Army Cadets.
As time went on, I got particularly invested in the Army Cadets, and when I left school and started looking at where to go next, the Army really stood out to me.  
My dad was in the Forces himself and I spoke to him about this idea I had. He coached me in the military mindset, which was already quite similar to my own, and from then on I was determined to join the Army.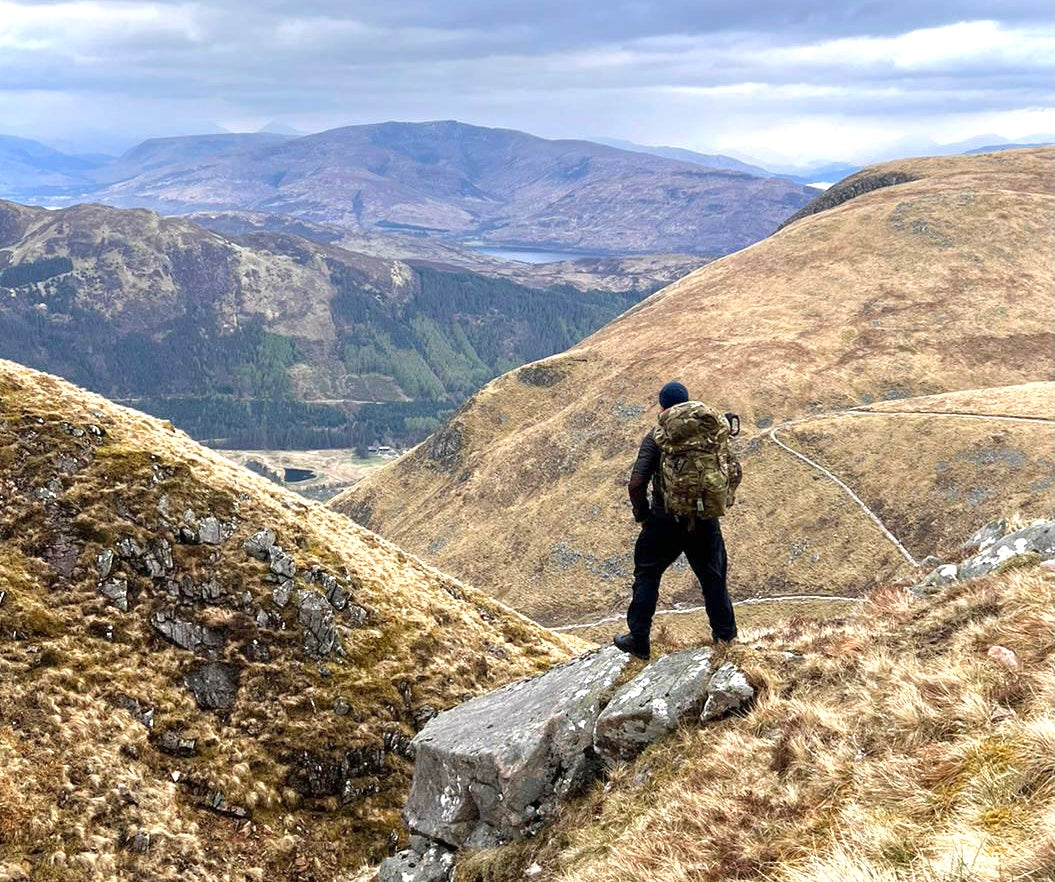 The Power of Failure
I joined the Royal Signals, but after a few years I felt it was time for something else. I wanted a new challenge. I'm one of these characters that rushes into things, so I jumped on the chance to join the Special Forces. 
And, to be honest, I got it wrong. 
I wasn't prepared for how rigorous the selection process would be and I rushed my training. I was being given this great opportunity, but I never accounted for how I would fit it in around everything else. I didn't even know how to train for it, let alone where to train. In the end, I just had to try and squeeze in exercises whenever I could, which often meant running on the streets of York with a bergen on my back, gaining nothing but shin splints.  
Unsurprisingly, when the big day arrived I didn't last a heartbeat. I was sent back to my unit with my tail between my legs. It was a horrible moment and it made me massively reassess myself. I wasn't used to failure – I know a lot of people say that, but I really wasn't. It knocked me massively. 
But that negativity spurred me on to train like hell and make sure I was ready for next time. I did everything I didn't do the first time. Being physically prepared also helped me be mentally prepared. Once my mind is satisfied I've done all I can to prepare for something, I know I'll succeed at it. In the end, I passed with flying colours. I never would have been so successful that second time around if I hadn't failed the first. 
Top Tips for Facing the Fan Dance
Want to take on The Fan Dance? Check out our comprehensive guide to everything you need to know before taking on this challenge.
Read now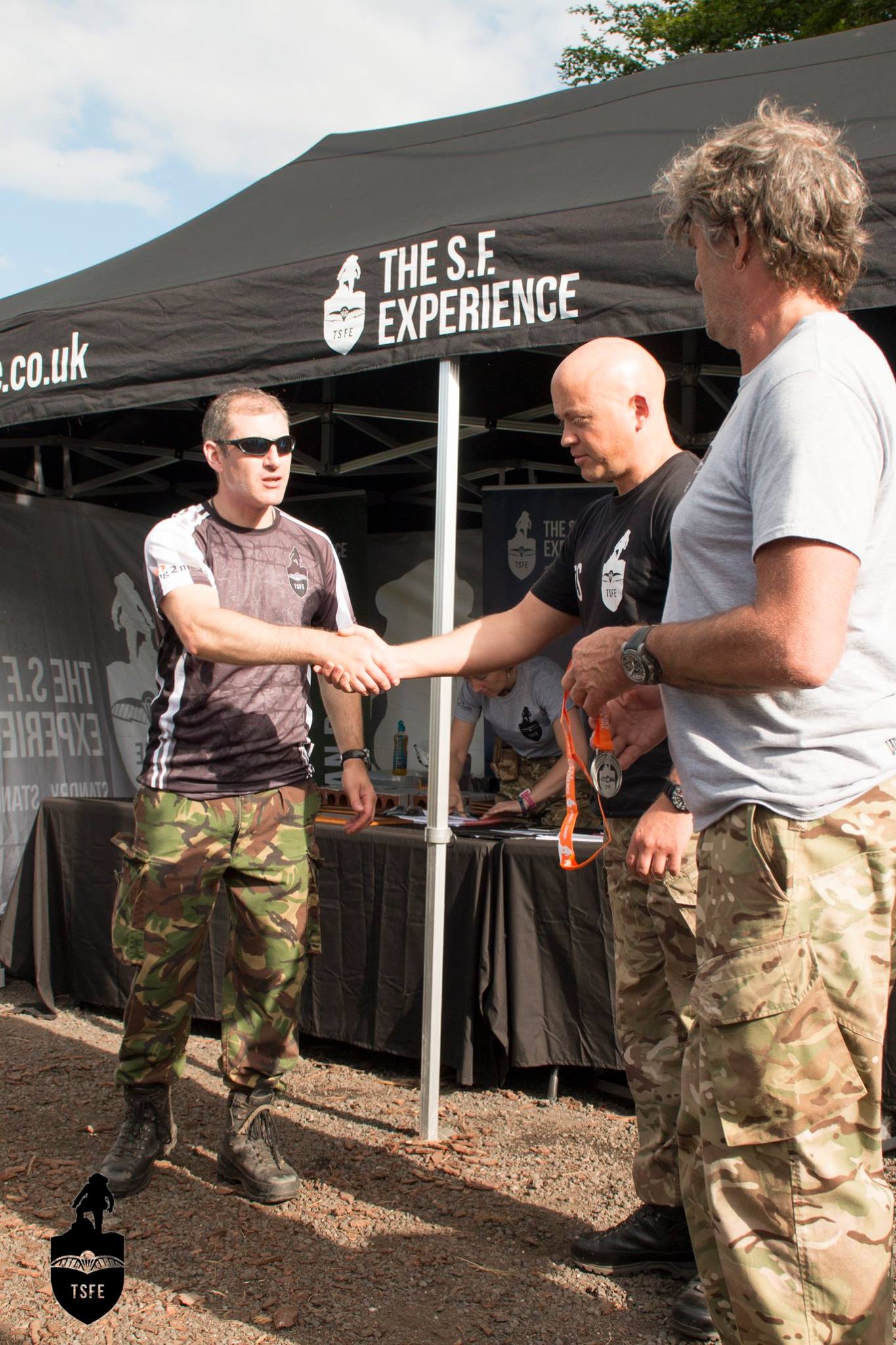 The S.F. Experience
The S.F. Experience was the result of a tragedy combined with my passion for coaching. In 2013, three guys that were attempting SAS Selection unfortunately died on an exercise in the Brecon Beacons. It hit home for me, as they were doing something I had been through myself. I reached out to the families and told them that I wanted to put a memorial event together for the three of them, marching across the hills in their honour. It quickly gathered momentum and what was originally just me and a few other guys suddenly spiralled into quite a big thing. 
I was thrust into the management side of running such events and from there the S.F. Experience was born, offering civilians a taste of what the Special Forces go through. We now offer lots of different activities and challenges for people to take part in and put their body and mind to the test, including the Fan Dance. 
Pictured: Jason Birch with James Dunsby's dad, David. James was one of the three who died during SAS Selection.
What is the Fan Dance?
The Fan Dance is a 24 km load bearing march and replicates the pre-selection Special Forces test to weed out those who haven't put in the prep time or worked hard enough to join. Candidates climb Pen y Fan's west slope, the highest peak in southern Britain, and then descend on the far side, known as Jacob's Ladder to a turn-around point, then back the same way. The time limit is four hours and ten minutes, regardless of weather, your watch is taken from you and have no way of knowing how long it's been or what the time is. There's a real sense of challenge and camaraderie – that feeling of 'are we going to make it?' 
From a military perspective, it's a really special thing knowing all your idols have gone through the same thing and tabbed the same route – all the guys you looked up to during your training. You're following in their footsteps. It's such an iconic route and a proper military statement which sets you up to deal with lots of other challenges you're going to face in life. Not just physical, but mental. 
Sign up for The Fan Dance now!
Get kitted out in FN Best Sellers
Overcoming mental health struggles
About 15 years ago, while working in Holland, I woke up one night convinced I was having a heart attack. In hindsight, I was having a panic attack. My heart was going at 220 bpm, every muscle in my body was tight and I was sweating like hell. I thought I was dying. 
For the next year or so, I would have panic attacks every day. At its worst, I was probably experiencing six or seven every twenty-four hours. I didn't know what was causing them, all I knew was that my heart rate was constantly high, I was constantly tense, constantly sweating. It was like I was in a permanent state of fight or flight. 
It was a bad time and led me to become quite depressed. Anxiety and depression are two different things, but for most people, one leads to the other. They're like a pair of cogs lined up next to each other. Whatever one turns first will cause the other to turn as well. On the bright side, I knew the only way was up because I was already at the bottom.  
I saturated myself in education. Learning about anxiety and depression – what causes them, the chemicals my brain was releasing and how to control those chemicals. I'm not a doctor, but over time I was able to learn what was going on inside my body and find ways of countering it. That knowledge now feels like a suit of armour and I've been able to help others overcome similar struggles. 
Listen to the podcast now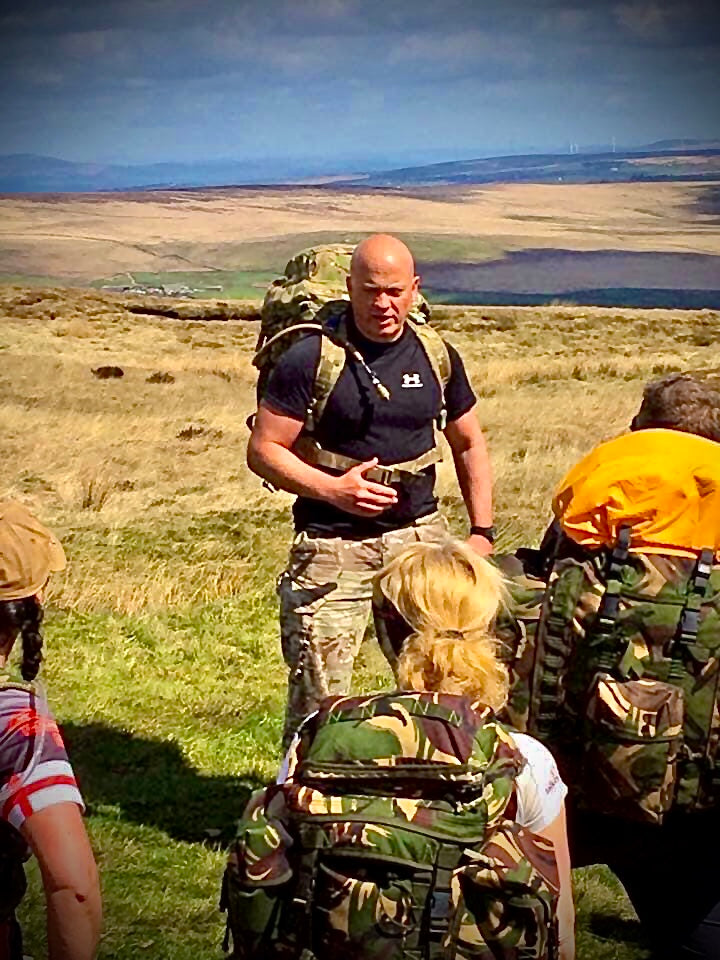 Training for an Elite Mindset
The best way to stay motivated is to remember why you started doing something in the first place. That's my main piece of advice for people attempting the Fan Dance as well. There will come a point where it becomes a mental battle as much as a physical one, but you've got to dig in and remind yourself why you're there. If your reason for starting something is strong enough, you'll finish it. 
Other people need a little bit of a kick, so that's when I ask them what they've done all this training for. They didn't come all this way to stop, did they? It's as simple as putting one leg in front of the other. If your mind is set on finishing, then your body will follow. As soon as you start having doubts, your body will find it more difficult and present you with an abundance of excuses why you should stop.   
Take on The Fan Dance
Coping with loss
Three years ago, I lost my sister. There were no warning signs and she was very fit and well. We didn't have the chance to say goodbye. We were very close and it hit me very hard. I felt like going to sleep and never waking up. It was the most challenging period of my life and really put into perspective how short our time here is. 
If you knew your expiration date, you would alter your diary
If I had to give a single piece of advice, it would be to put your phone down, grab a pen and notepad and start writing down what you actually want to achieve in this life, then go grab the bull by the horns. Whatever you want to do, start now.
Find out what you're good at and go for it. Not what you're told you should be good at, but what you really are good at. Or even what you aspire to be good at and are very interested in. We're not all the same, so find out your strengths and nurture them. Don't put anything off. If you knew your expiration date, you would alter your diary.  
You're not the only one who will benefit from that, either. Remember who's looking. If you have kids, you could be teaching them something really valuable as a result, and your own psyche will be benefitting as well – learning to think in new and healthy ways.  
We're mortal beings. This is it. Don't waste it.  
Listen to the podcast now
Fear Naught is owned and operated by Scotty's Little Soldiers. 100% of our profits allow us to support bereaved military children and young people around the UK through an effective combination of practical, emotional and educational support. Scotty's support young people who have experienced the death of a parent who served in the British Armed Forces. We offer a range of services designed to connect our members and create a community of bereaved military children built around mutual support.