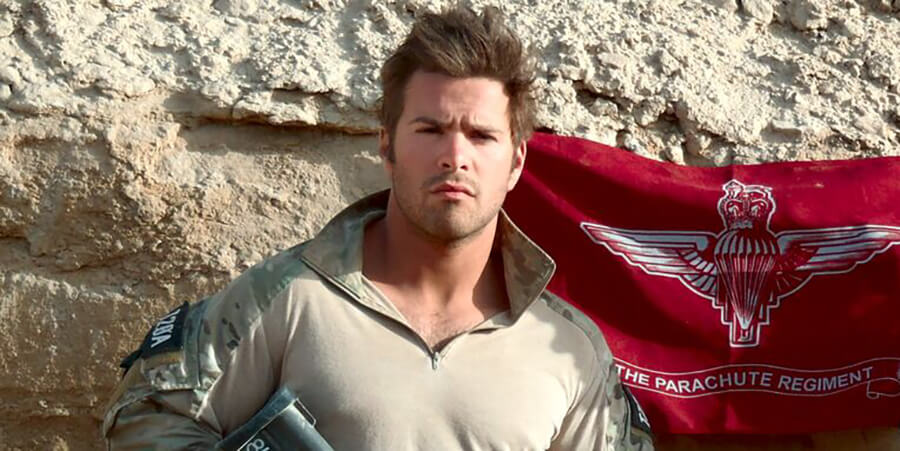 Podcast: Jonny Mortimer-Hendry – Fearless Soldier to Successful Civilian
After serving in all three battalions of the Parachute Regiment, Jonny Mortimer-Hendry faced the inevitable transition from soldier to civilian. Jonny's experiences rejoining civilian life highlighted a need for stronger veteran support networks, which he supports through his work with the Airborne Business Group. Last year, to raise money for the charity and widen the conversation around veterans' mental health, he became the first ever person to complete the Marathon de Sables wearing full body armour.  
Jonny recently joined us on the Fear Naught podcast to discuss making the leap from the soldier to civilian, the relationship between fitness and mental health, and taking on the legendary Marathon des Sables – one of the notorious endurance challenges in the world. 
Like what you read? Sign up for emails and get 10% off Fear Naught merch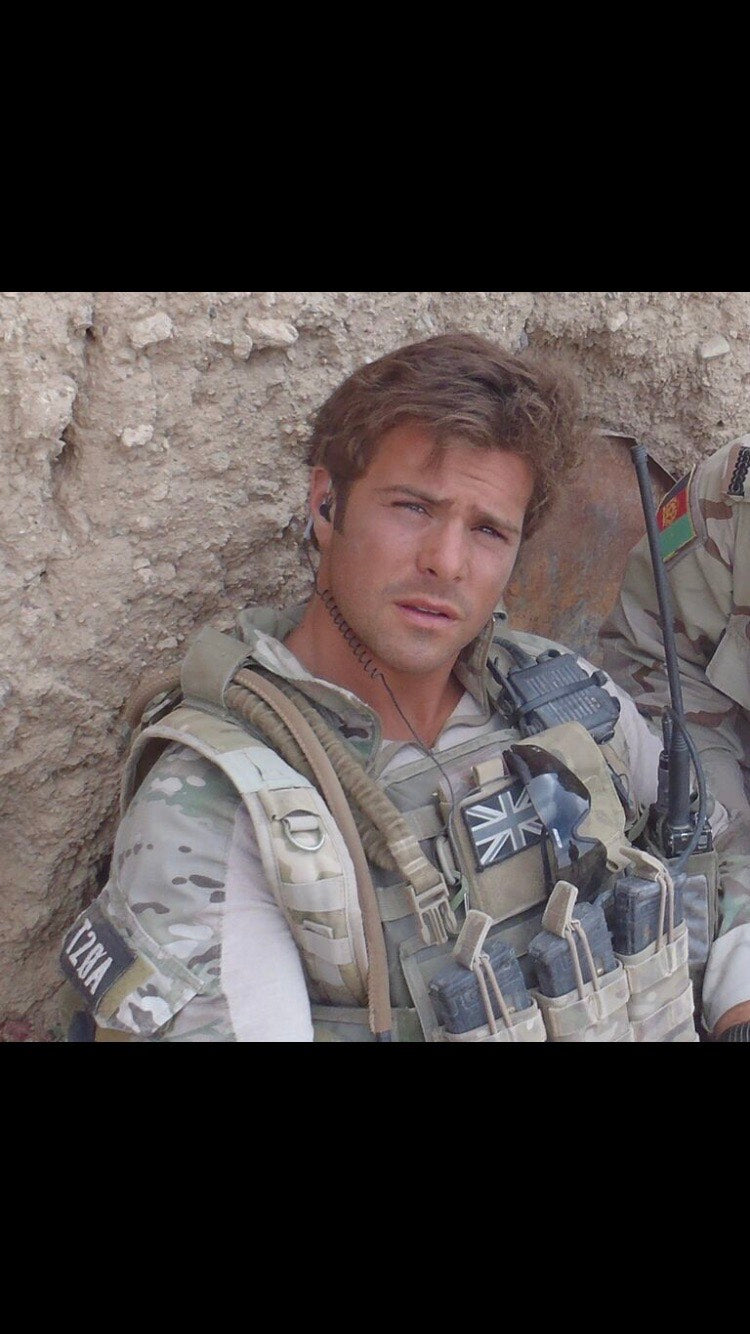 Becoming a successful civilian
I joined the Army when I was very young, around 19-years old, and immediately had a strong desire to join the Parachute Regiment. Someone had to get through the net, and luckily, that person was me. I started off in 2 PARA, then transferred to 1 Para SFSG before finishing off in 3 PARA as the Officer Commanding (OC) mortars. It felt like a Peter Pan existence, but eventually it had to end.  
The next career step was a more senior desk bound job, but it didn't align with what I wanted to do. I made the difficult decision to leave, without a clear plan. However, I've always relished when someone tells me I can't do something, and this has been a recurring theme in my life.
Listen to the podcast on Spotify
For example, shortly after leaving the military I walked into an investment bank open day, and they asked if my degree was from Oxford or Cambridge. When I told them I didn't go to university, let alone Oxford or Cambridge, they told me that I would never work in the front office of an investment bank. Determined to prove them wrong, I took it upon myself to study for the necessary exams. I faced lots of rejections along the way, but eventually got where I wanted to go by seeking advice from people who had successfully transitioned from the military to the civilian world. 
Networking became a crucial factor in my journey, and I took it seriously. I would ask people if I could buy them a coffee and request just ten minutes of their time. Of course, the conversation always lasts longer, but it gave me an opportunity to sell myself and capture their attention. Persistence was key. My qualifications alone didn't bring me to where I am today; it was primarily through the power of networking.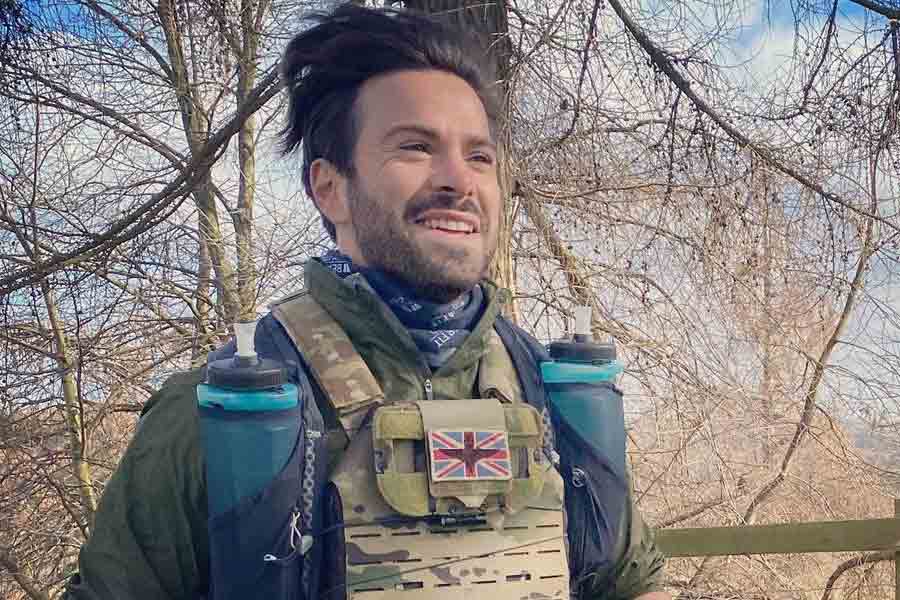 The challenge mindset
When I left the military, I knew loads of veterans who got really into running marathons and I thought it was so funny that everyone ended up doing the same thing. I was determined to never become that before...Guess what? I became that person. 
It started when I was working with some guys who were talking about doing the London Marathon. I sponsored them and asked how they did. They said they finished in six hours, which I thought was slow. They challenged me to put my money where my mouth is, so I applied for a ballot place and surprisingly got in on the first try, which is rare. I ran for a charity called Support Our Paras to raise awareness about mental health in soldiers and veterans, and when I told my friends about it, they suggested doing it with something extra, like wearing a weighted vest. I thought it would make for a good story and could be used to highlight how soldiers protect their bodies but often neglect their mental health. I eventually completed the London Marathon, raised £15,500 and gained a lot of awareness for the cause. Then, during lockdown, the same charity proposed a burpee challenge which involved doing 1,940 burpees in body armour. It was tough, but it kept raising that awareness and was a good way for me to stay focussed and motivated. 
As a civilian, you have a lot more control over things like your sleep, your diet, and taking days off if needed. Because of that, I would argue that I'm actually fitter now than when I was serving, because I don't have to deal with the physical demands of military life.
Wear your Fear Naught with pride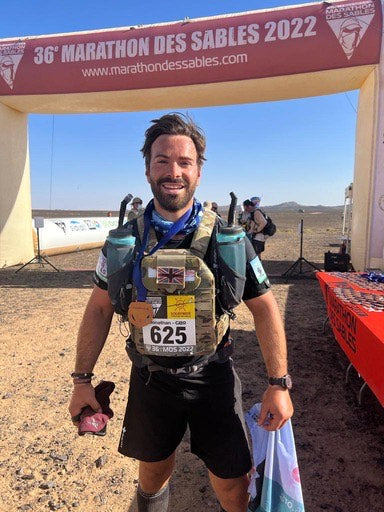 Defeating the Marathon des Sables 
Coming out of lockdown, I wanted to test myself and take on the most intense challenge I could think of, so I took on the Marathon des Sabre for a charity called Support Our Paras, who I regularly fundraise for. It was a six-day 250km ultramarathon through the Sahara Desert, carrying all your gear, water, food supplies on your back. It was unquestionably the hardest thing I've ever done. The conditions vary from scorching heat during the day to freezing cold at night, and the terrain is a constant stream of sand dunes and mountains to navigate. 
To be honest, the main thing that kept me going was the fear of failure. I didn't want to let myself and the regiment down, and I held on to that to keep myself motivated. On the last day, my body felt more broken than I've ever experienced before or since, I was totally exhausted, but I never considered quitting. There were two camels, one called Grim, the other Reaper, and there was a rule that if they overtake you, it's game over. I've never wanted to be further away from an animal in my life! 
Listen to the podcast on Spotify
Overcoming adversity 
The whole thing was an amazing, weirdly cathartic experience. I put a lot of demons to bed because I was in the hurt locker for a week on my own in the desert. I didn't listen to music, I was in my own head the entire time, and I came back from the desert with a different focus. I knew what was important to me and how I wanted to go about getting it. I'd never had that clarity before, so I'm hugely grateful for the whole experience. 
One thing I realised was that everyone goes through extreme adversity at some point in their life. You don't have to be in the military, you don't have to have gone on operations to experience intense hardship. But those difficult times are so important, because it's what puts everything else into perspective. No matter how bad life gets, you just have to check the rearview mirror and remind yourself you've survived worse. And that, for me, was one of the most important lessons I took away personally. 
Check out our latest podcast episodes
Building a Tactical Athlete with Mike Chadwick

Former Paratrooper and Royal Army Physical Training Corps Instructor, Mike Chadwick, has spent his career optimising human performance. He joined the military at 16 and now provides elite physical training for UFC fighters and emergency services.

Listen to his story

Sean Conway on The Art of Elite Endurance

Sean Conway is one of the country's most renowned ultra-endurance athletes. The first person to run, cycle and swim the length of Great Britain. He shares his elite training regime, experiences of living on a World War II gunboat, cycling across the planet and record-breaking challenges.

Listen to his story

Mark 'Billy' Billingham on Mastering Self-Motivation (The SAS Way)

SAS: Who Dares Wins' Chief Instructor and former soldier, Billy Billingham, knows danger better than any man alive. He shares the truth about what it's like to be part of an elite military unit, plus how the Channel 4 show compares to the gruelling reality of true SAS selection.

Listen to his story
The power of physical fitness on mental health 
Fitness has always been a really important part of my life. I had a pretty challenging childhood and going for a run was how I dealt with it, then, when I joined the Army, sport and fitness were a huge part of the culture, so it's always been a constant in my life. Keeping physically fit mentally makes me feel so much better. No matter what kind of day you're having, putting your trainers on smashing out a workout makes you feel so much better. Once you teach your brain that's what makes you feel good, it's way easier to make it part of your routine. Plus, when I am struggling, exercise gives me the boost I need to tackle the issue head-on. 
The military as a whole is now a much more nurturing, proactive environment when it comes to mental health as well. Previously, people were often wrongly self-diagnosing and seeking help from an NHS doctor, or not seeking help at all. We're not all the way there yet, but I'm glad the awareness people like me and other veterans are trying to raise is making such a positive difference. 
Fear Naught is owned and operated by Scotty's Little Soldiers. 100% of our profits allow us to support bereaved military children and young people around the UK through an effective combination of practical, emotional and educational support. Scotty's support young people who have experienced the death of a parent who served in the British Armed Forces. We offer a range of services designed to connect our members and create a community of bereaved military children built around mutual support.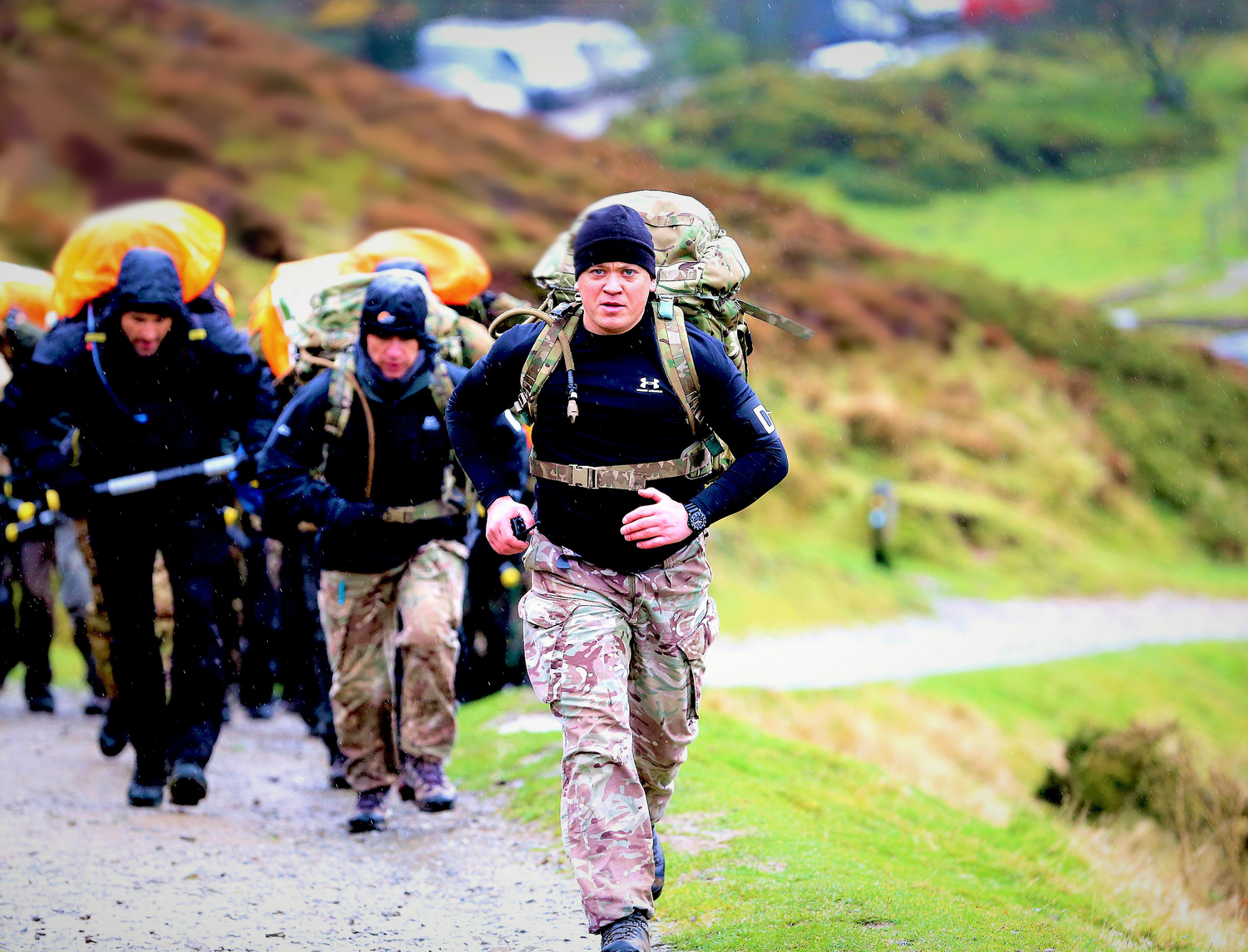 Take on The Fan Dance
The Fan Dance is a true test of the Fear Naught mindset, it will test your endurance as you battle against the distance, fatigue and lactic acid! Test your endurance with this 24km SAS Selection challenge to ascend Pen Y Fan. Join the Fear Naught Community in our Summer challenge!
JOIN THE FEAR NAUGHT TEAM