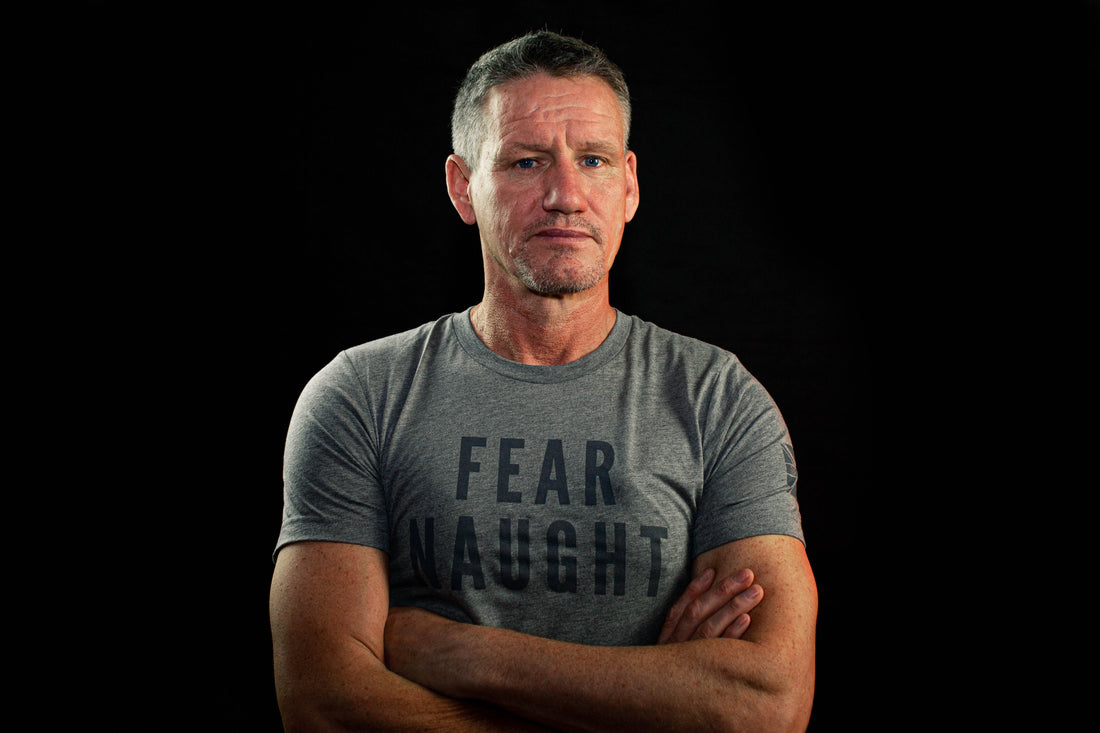 Podcast: Mark 'Billy' Billingham on Mastering Self-Motivation (The SAS Way)
You've probably heard of Mark 'Billy' Billingham. He's best known as the Chief Instructor on Channel 4's hit TV series SAS: Who Dares Wins, and before this served over 27 years on the frontline of the British Armed Forces. The first 9 years he spent in the Parachute Regiment and the next 17 in the Special Air Service, where he attained the rank of Warrant Officer Class 1 (WO1) - the highest position possible in the SAS. 
In the period between serving his country and becoming a TV legend, Billy worked as a bodyguard for the rich and famous, including a stint as Head of Security for Brad Pitt and Angelina Jolie. Over his extensive career, Billy has received numerous awards, including an MBE and Queen's Commendation for Bravery, which he received after capturing an IRA sniper by using himself as bait.   
Billy is the latest guest on the Fear Naught podcast, where he speaks openly about his difficult childhood, how the Armed Forces changed him, ways the real SAS selection process differs from SAS: Who Dares Wins and the surprising reason he became a household name. 
Like what you read? Sign up for emails and get 10% off Fear Naught merch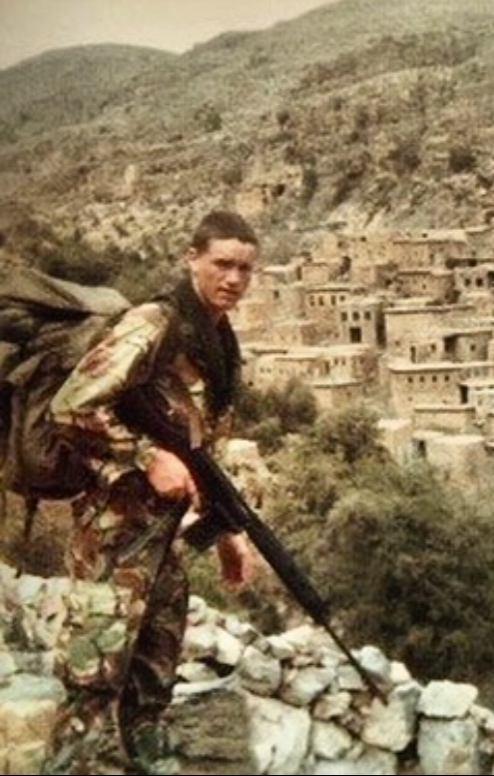 Growing Up Tough
I think I was destined to become a soldier.  
I was the middle child of five and started to go rogue at a very young age. When adults said someone had got in with the wrong crowd, the wrong crowd they were talking about was me. I got into lots of fights and went to a juvenile court for actual bodily harm. By age 11 I had a criminal record. At 13 I got expelled from school for gluing a math's teacher to the chair. My mum and dad tried to control me, but they both worked long hours and I was rarely at home, so it was difficult for them.  
It all came to a head when I was 15. I got into a gang fight and was stabbed. I remember crawling back to the house in absolute agony, essentially bleeding to death. I passed out and woke up in the hospital. All kinds of emotions went through my head and I remember just thinking how, if I survived this, I had to get away from what I was doing, I had to escape this life I've made for myself. I had to get into the military. 
Listen to the podcast on Spotify
More from Mark Billingham
Mastering Self-Motivation: The SAS Way with Mark Billingham

SAS: Who Dares Wins' Chief Instructor and former soldier, Billy Billingham, knows danger better than any man alive. Featuring on the Fear Naught Podcast, he shares the truth about what it's like to be part of an elite military unit, plus how the Channel 4 show compares to the gruelling reality of true SAS selection.

Listen To The Podcast Now

Mark 'Billy' Billingham on the SAS: Behind-the-Scenes of an Elite Military Unit

Find out what it's REALLY like behind-the-scenes of an elite military unite from SAS: Who Dares Wins' Chief Instructor and former soldier, Billy Billingham. He spent 27 years on the frontline and attained the highest rank in the SAS. Billy shares how the Channel 4 show compares to the gruelling reality of true SAS selection.

Read more

Mental Wellness: Practical Advice for Dealing with Tough Times

Veteran and Chief Instructor on SAS: Who Dares Wins, Billy Billingham, has endured some of the most high-pressure situations imaginable. He featured on the Fear Naught Podcast where he talks mental wellness, strengthening your mindset and how SAS: Who Dares Wins fights the stigma surrounding mental health struggles.

Read more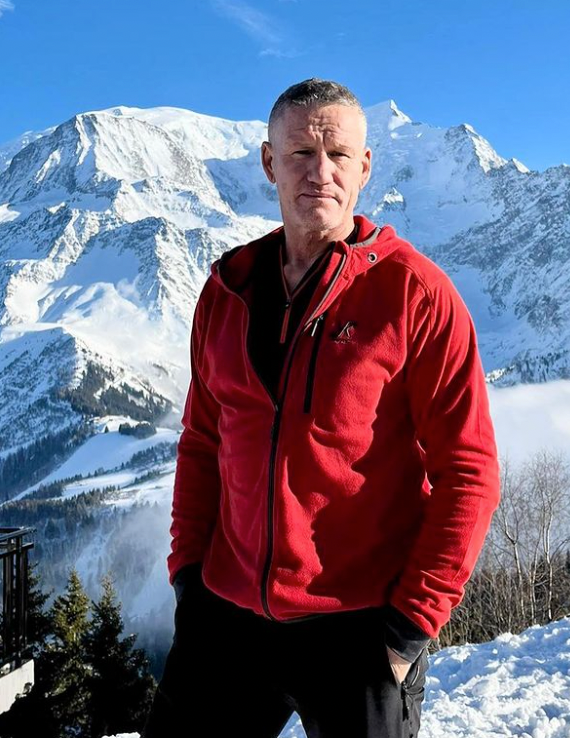 Always a Little Further: The Military Mindset
I was used to feeling like a big fish in a small pond. But as soon as I joined the Forces, that all changed. I was suddenly among grown men, no-nonsense soldiers who had just returned from the Falklands. Then there was me: a young, skinny kid who didn't know when to shut his mouth. I remember standing to attention at Browning Barracks, looking down the line at the other recruits – big guys with tattoos, moustaches and hairy chests – thinking 'what the hell have I got myself into?'  
But then, as the weeks went by and the line got smaller, my confidence started growing. I began to believe in myself. My corporal was a scouser and an absolutely fantastic guy, and I remember him stood in front of me one day with fresh wounds on his face where he'd been shot, and just being filled with so much respect for him. I wanted to be just like him, to stand proudly in front of my friends and family and tell them I was a soldier. 
Wear your Fear Naught with pride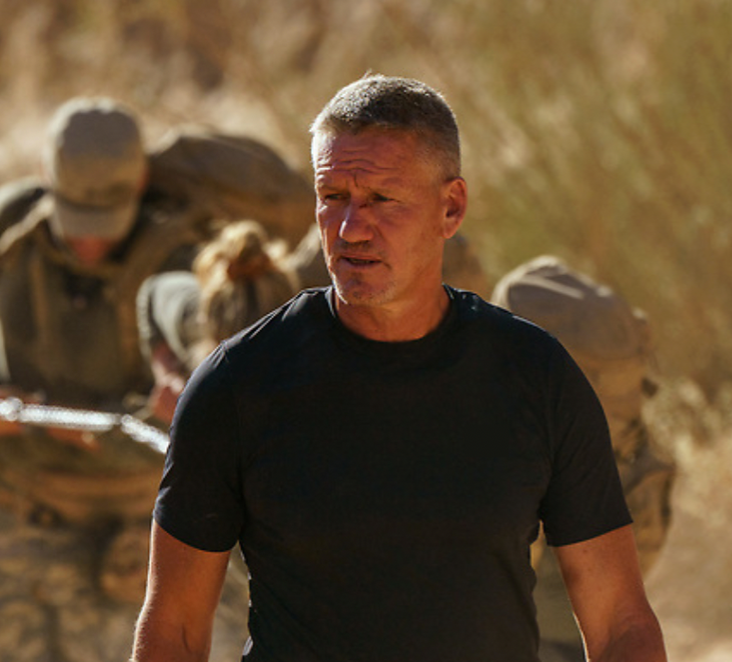 Navigating the Challenges of SAS Selection
The way I felt joining the SAS was very similar to how I felt as a teenager joining the Paras. Lots of doubt, lots of uncertainty, lots of insecurity. On the flip side, the reason I felt those things is because the British Special Forces is, without a shadow of a doubt, the very best in the world. I was following in the footsteps of giants, and I knew it. 
Listen to the podcast on Spotify
The SAS selection process was one of the most physically and mentally challenging things I've ever gone through. It was six months of one challenge after another. One of the hardest things to get my head around was the fact that we never got shouted at, which is totally different to SAS: Who Dares Wins. The DS were just big, nice guys who told you what they wanted, and if you didn't do it then that was it. No screaming or shouting. If you wanted to stay in bed and not get up at five in the morning, then you could do it. That took a long time to get used, and the reason they do it is because you're not supposed be given any encouragement or discouragement. It's up to you to keep yourself going, no one is going to drag you.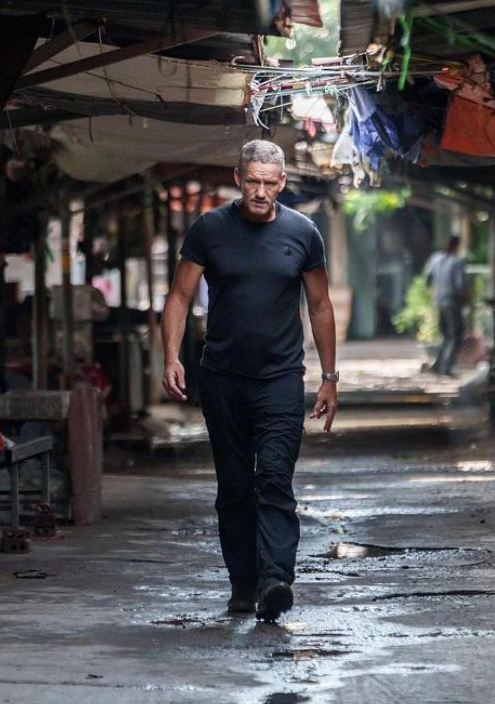 Finding Resolve in War: A Life and Career in the SAS
Nobody likes war. Nobody likes conflict. It's horrendous. But part of the reason we join the SAS is because we want our resolve to be tested in the worst-case scenario, and war is the worst-case scenario. I've been able to see how I cope under those conditions, first as an individual and then as a leader, and seeing how all my training paid off during those pivotal moments always stands out to me. Working in hostage rescue was the same – rescuing somebody when the chips are down, when everything is against you and it seems like there's no hope, but then succeeding anyway. It's an incredible feeling. 
I've had an amazing life and career, and honestly, the whole thing feels like a highlight. I've been lucky to be part of a really unique military family.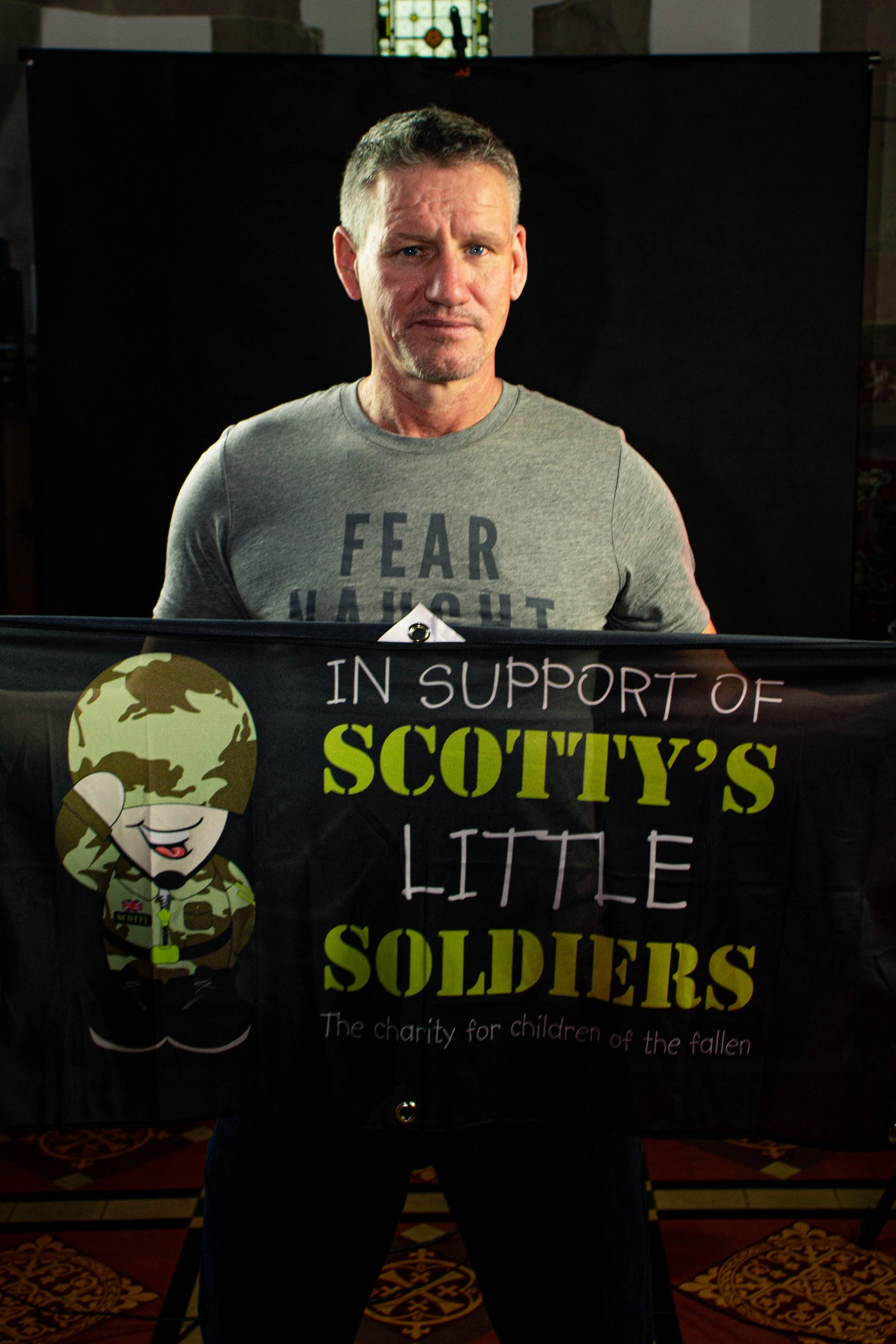 Supporting the Families Left Behind
Unfortunately, not everyone from that family came home with us. As a soldier, you go into every mission knowing that you might lose people along the way, but you do it for the greater good. It's always tough when someone gets injured or killed, but it's when you come back home, go to the funeral and see their family at the graveside, see how it's hurting them – Jesus Christ, that's when it hits you. 
Thanks god we have charities like Scotty's Little Soldiers to jump in and help support these families that are left behind, these kids that have lost a parent, because I've seen the way it affects them. I think the work they do is amazing. 
Listen to the podcast on Spotify
Life After the Military: Success, Celebrities and SAS: Who Dares Wins
After leaving the military I needed a job, but the only other thing that I was interested in was bodyguarding. As luck would have it, I ended up as a celebrity bodyguard for Brad Pitt and Angelina Jolie, as you do. The thing is, as soon as you're in that world every bloody magazine wants to know about you.  
As a result of that publicity, I started getting offers from TV companies to do this show or be a guest on that show. I was never interested and always rejected them. I only did one thing, which was a show called Unbreakable. I was meant to do another show after that, but I was ill with malaria and had to cancel.  
Around the same time, the first series of SAS: Who Dares Wins came out. I had already been approached for it and turned it down, but apparently the public loved it and the team still wanted me for the next series. I was resistant – they didn't even know me – but the producer was so set on it that he drove four hours to my flat the same day to pitch it to me and left me a USB with the show on to watch. 
I watched it and thought, 'you know what, it's not bad!' It wasn't about us, like I had feared, it was about the people. We were just there to add some authenticity to it. Plus, I was told we didn't have to run it like a TV programme, there were no scripts or retakes, we were told to treat it like a course and the cameras would just be there to document what happened.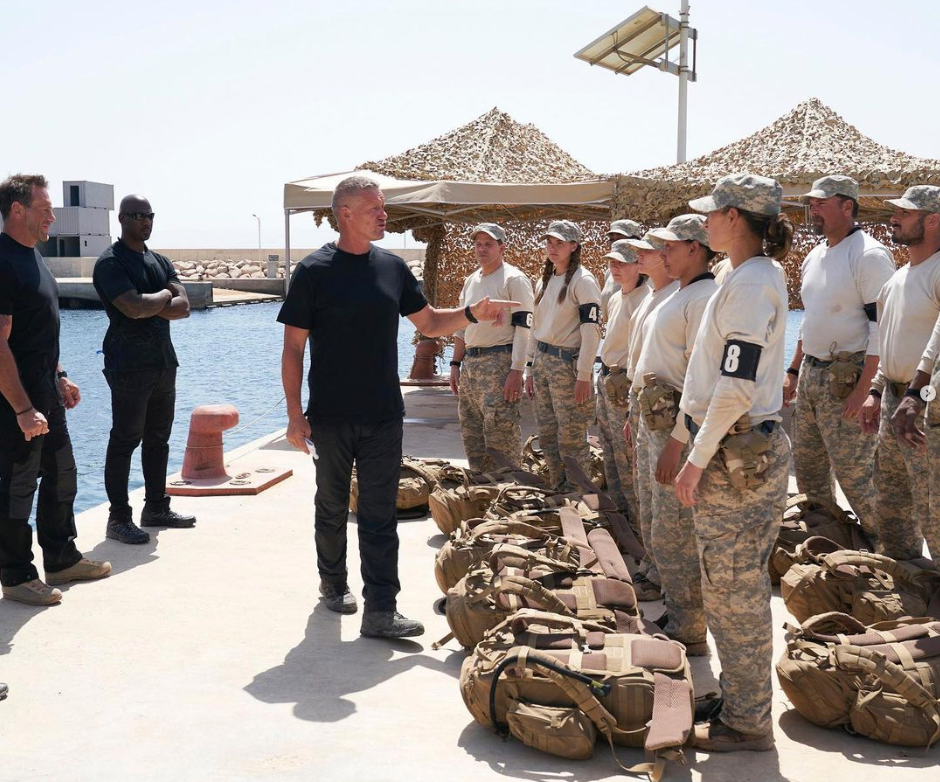 Stopping the Stigma: The Importance of Mental Health
One of my favourite things about SAS: Who Dares Wins is the mirror room, where we have those personal discussions with people. We're not psychologists, but we have empathy, we listen, and in some cases we're able to relate and understand, especially surrounding trauma. We have those important chats, and afterwards when people leave that room you can see them walking taller, see that weight lifted from their shoulders. And the thing is, people watching the show see them speak about their issues, and it gives them the courage to speak about their own.   
I think it really pushes the idea that if you're struggling mentally, it's so important to tell someone, because people will want to help you. It isn't brave to not talk about it. 
Fear Naught is owned and operated by Scotty's Little Soldiers. 100% of our profits allow us to support bereaved military children and young people around the UK through an effective combination of practical, emotional and educational support. Scotty's support young people who have experienced the death of a parent who served in the British Armed Forces. We offer a range of services designed to connect our members and create a community of bereaved military children built around mutual support.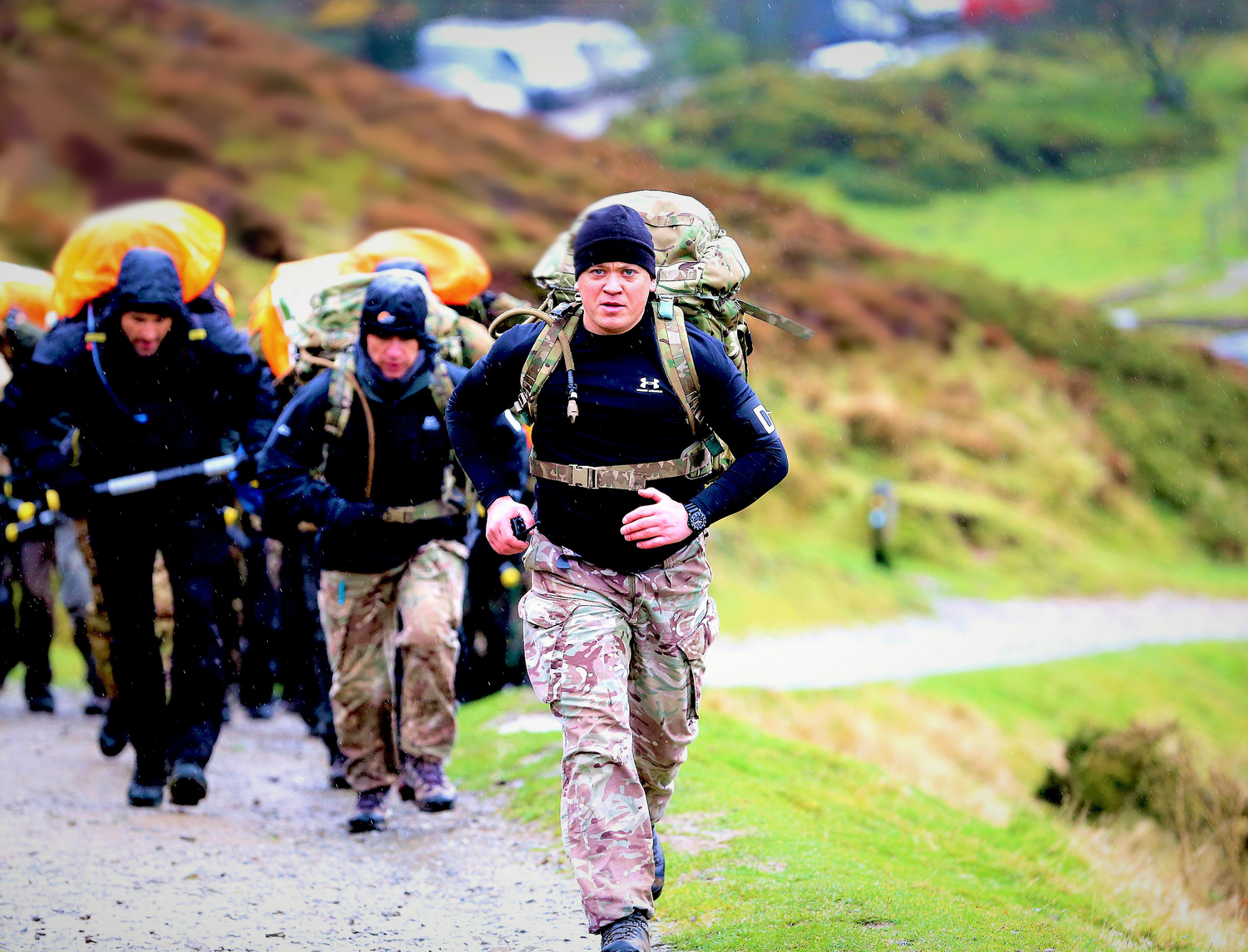 Take on an SAS Challenge
The Fan Dance is a true test of the Fear Naught mindset, it will test your endurance as you battle against the distance, fatigue and lactic acid! Test your endurance with this 24km SAS Selection challenge to ascend Pen Y Fan. Join the Fear Naught Community in our Summer challenge!
JOIN THE FEAR NAUGHT TEAM
Check out our latest podcast episodes
Overcoming Adversity with Mark Ormrod

Royal Marine, Mark Ormrod (MBE), was the UK's first triple amputee to survive the conflict in Afghanistan. In 2007, his life changed forever after he stood on an IED whilst serving his country. His determination not to let his injuries get the better of him, has led to him winning multiple medals at the Invictus Games.

Listen to his story

Building a Tactical Athlete with Mike Chadwick

Former Paratrooper and Royal Army Physical Training Corps Instructor, Mike Chadwick, has spent his career optimising human performance. He joined the military at 16 and now provides elite physical training for UFC fighters and emergency services.

Listen to his story

Shifting Mindset with Jordan Wylie

Former soldier, extreme adventurer, bestselling author and TV personality, Jordan Wylie, talks about his life in the military and finding his way after he left, his battle with mental health, how he shifted his mindset, and why now he feels his purpose in life is to educate, encourage and inspire young people.

Listen to his story