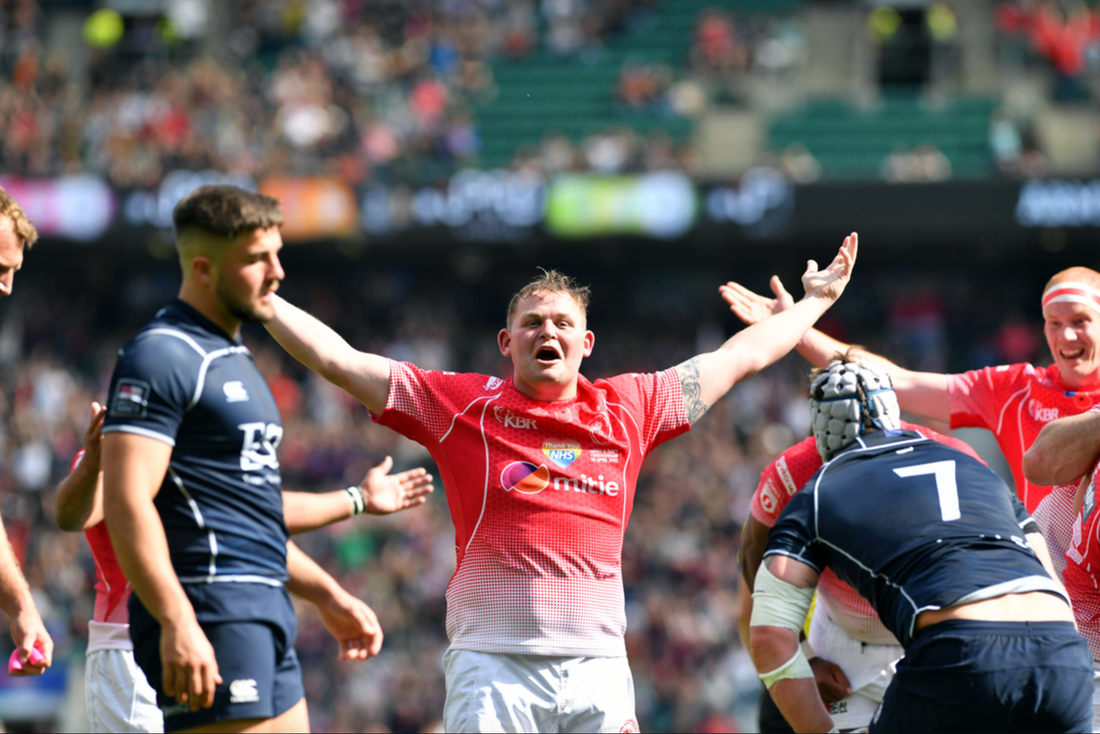 Podcast: Meet the Men's Army v Navy Rugby Teams 2023
The annual Army v Navy rugby match is the largest amateur sporting event in the UK.
The first match took place in 1878 and continues to be a huge date in the sporting calendar, attracting enormous crowds to the 82,000 capacity Twickenham stadium every single year. 
Fear Naught podcast host, James Banks, sat down with some of this year's competitors. He chatted to Lance Corporal Stephen "Jenks" Jenkinson from the Army Men's Team, Leading Physical Instructor Scott Makepeace and Leading Airman Ben "Bubba" Watson from the Men's Navy Team. They were joined by guest co-host Cath Brazier, Deputy Sport Editor at BFBS. 
They will clash on Saturday 13th May, and with both teams ensuring they're in better condition than ever, this match is set to be the closest yet. 
Like what you read? Sign up for emails and get 10% off Fear Naught merch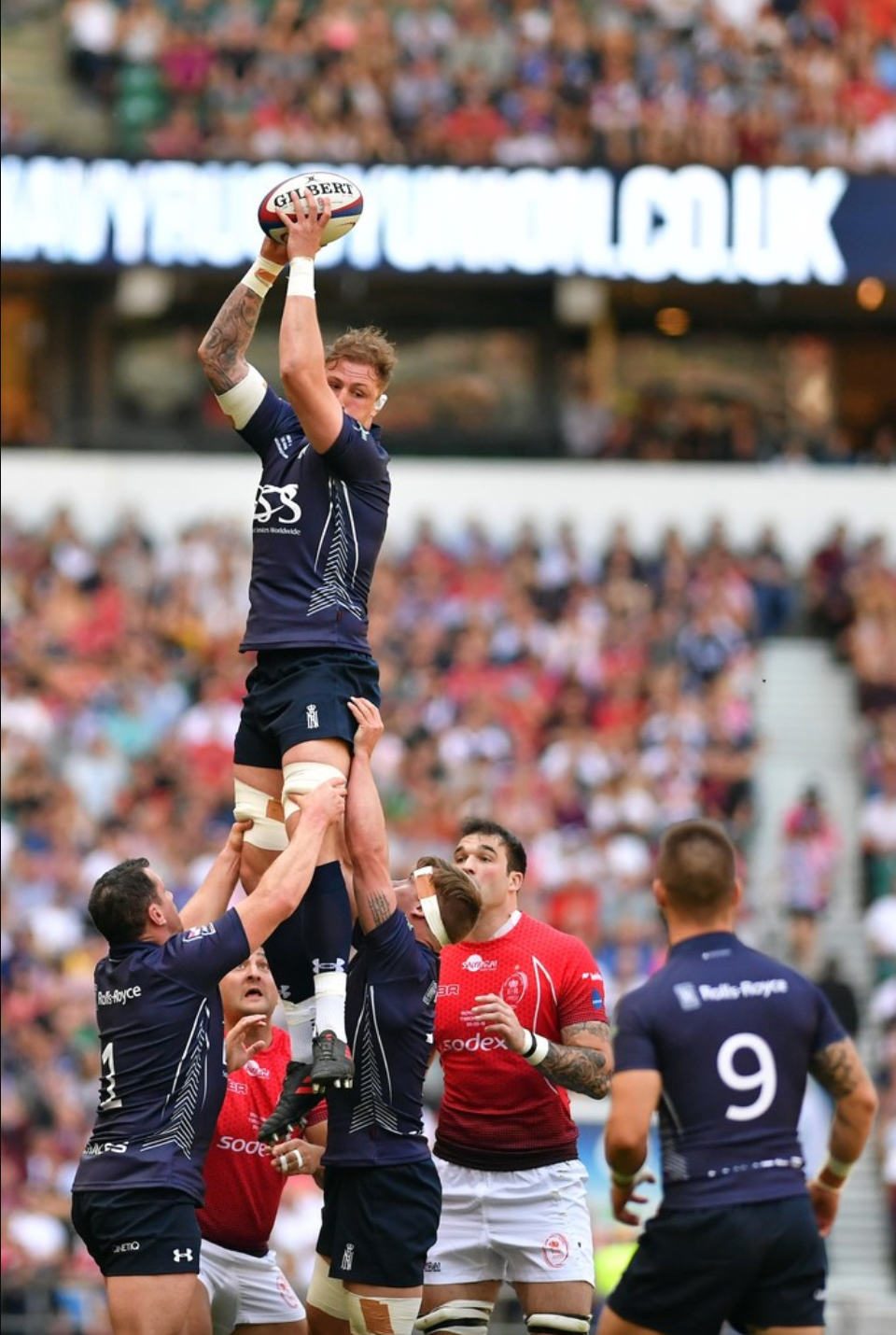 How big is the Army v Navy rugby match?
Scott: It's mental. I remember the first time playing it myself. People start looking forward to it as soon as the last match has ended and talk about it all year round. It's an amazing experience. 
Jenks: Last year was my first time playing. The senior lads tell you what it's going be like, but it's impossible to properly understand until it happens. It's just out of this world. It only last 24 hours, so you need to make the most of that time and do what you can to embrace it. 
Listen to the podcast on Spotify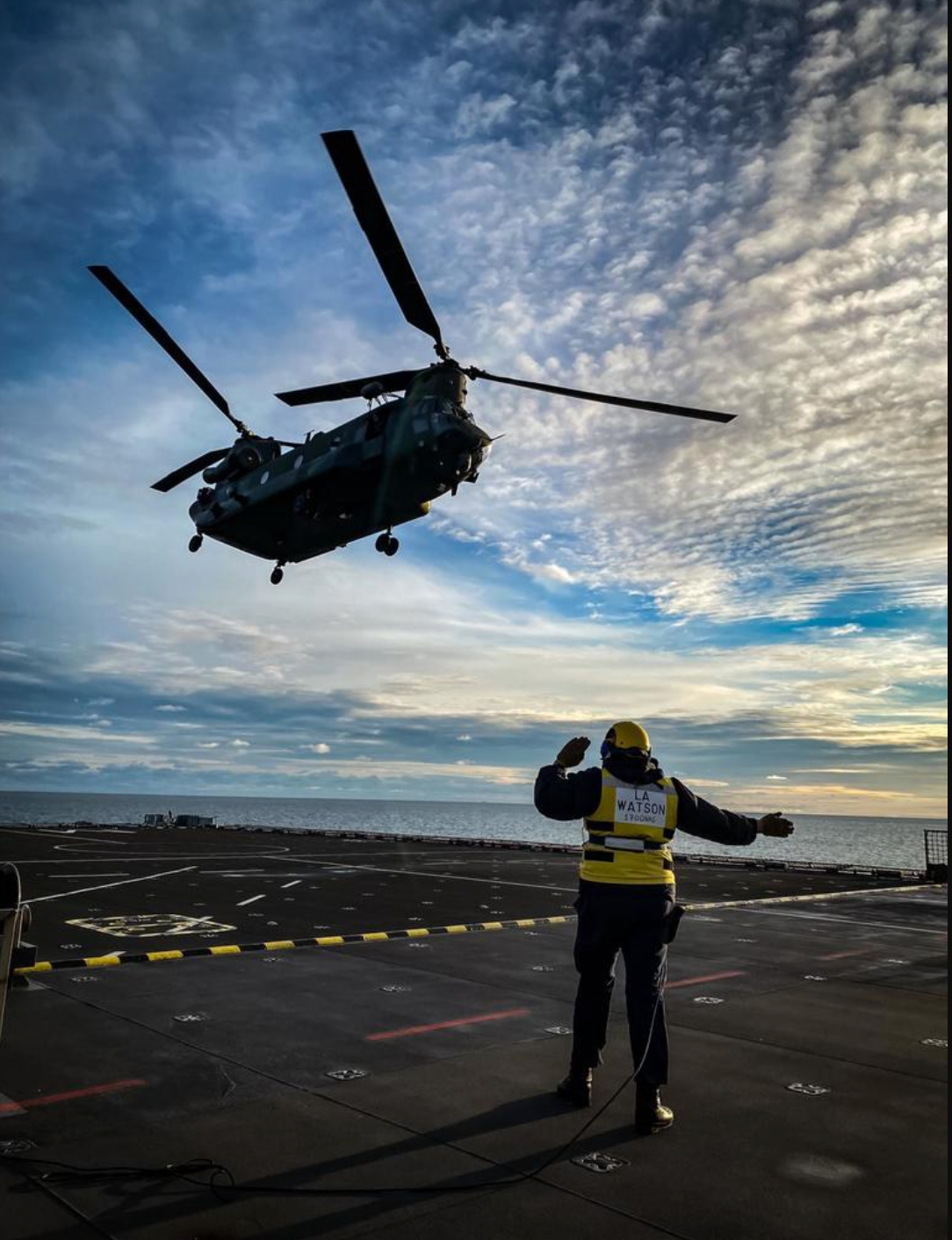 Do you ever get used to the Army v Navy match?
Scott: I've played three times, and in that time I've gone from the bench to the captain, so each year has been different. I don't think I'll ever get any less nervous waiting for the first kick off though. 
Bubba: Never. You've got 15 people from each service, all of them the very best at that sport. It's an amazing event in both the sporting sense and the military sense, as you could say it's like one of the biggest reunions in the world. 
Wear your Fear Naught with pride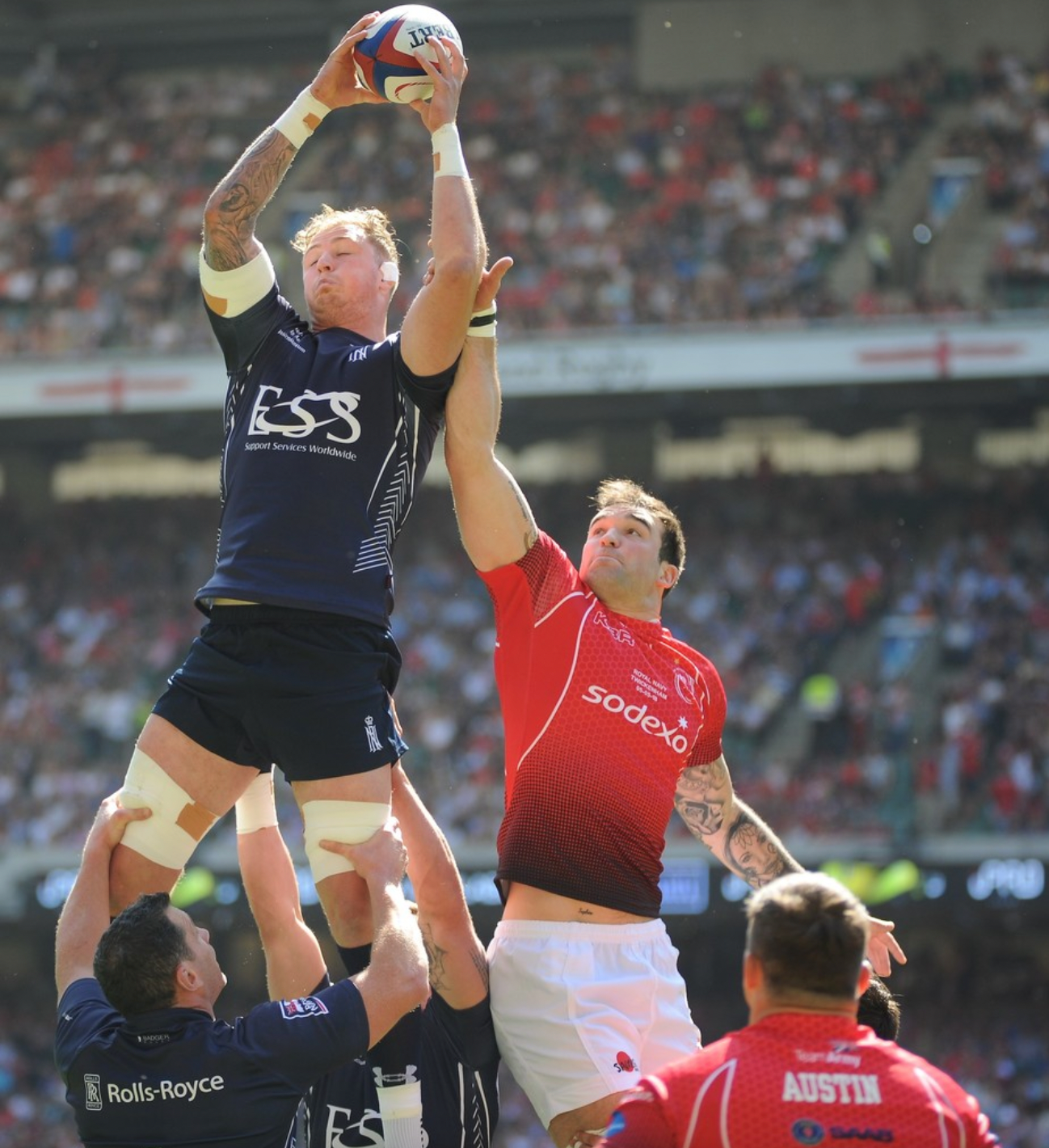 Ending the Army's win streak
Scott: We never go into the game thinking we're not going to win it, but every year there's been something. In 2018 it was getting sent off, in 2019 it was close but they seemed to know how to manage the game better. As a player there's nothing worse than getting back to the changing room and think 'how did it happen again?' This year we'll hopefully see a different result.  
Jenks: There's definitely pressure to keep up our winning streak. You speak to some of the senior guys and coaches who have played and lost in the past, and you don't want to experience the emotions they had. You do not want to be that guy. We're fighting really hard to make sure that doesn't happen. 
Listen to the podcast on Spotify
How do you get into a military rugby team?
Scott: In the Navy, there's a clear pathway going from unit level sport to senior sport. Your unit play against other units around the country, and if you're excelling at that level, then you're given the opportunity to play at command level. Then, if you haven't been picked up there, you're given the chance to play for the Royal Navy Academy, where the goal is to be picked by the senior 15 coaches. It's great because it means no one gets lost in the system like they sometimes used to. Everyone's got a chance, as long as they're willing and capable to make that step. 
Jenks: I'm a product of the process, so I got selected for Army Twenty-Threes. Did that a few years ago and played our games for couple of seasons, and then in 2020 got selected for the IS squad. Sadly, Covid then happened, which put us back a couple of years. The path is there though and there's lots of opportunities if you're willing to put in the hours. 
Check out our latest podcast episodes
Meet the Women's Army V Navy Rugby Teams 2023

For 125 years, the annual Army v Navy match was exclusively played by men. But, in 2003, women were finally given the opportunity to take part in this historic event that brings the military community together. Meet the players in training for May's match at Twickenham.

Listen now

Mark 'Billy' Billingham on Mastering Self-Motivation (The SAS Way)

SAS: Who Dares Wins' Chief Instructor and former soldier, Billy Billingham, knows danger better than any man alive. He shares the truth about what it's like to be part of an elite military unit, plus how the Channel 4 show compares to the gruelling reality of true SAS selection.

Listen to his story

Building a Tactical Athlete with Mike Chadwick

Former Paratrooper and Royal Army Physical Training Corps Instructor, Mike Chadwick, has spent his career optimising human performance. He joined the military at 16 and now provides elite physical training for UFC fighters and emergency services.

Listen to his story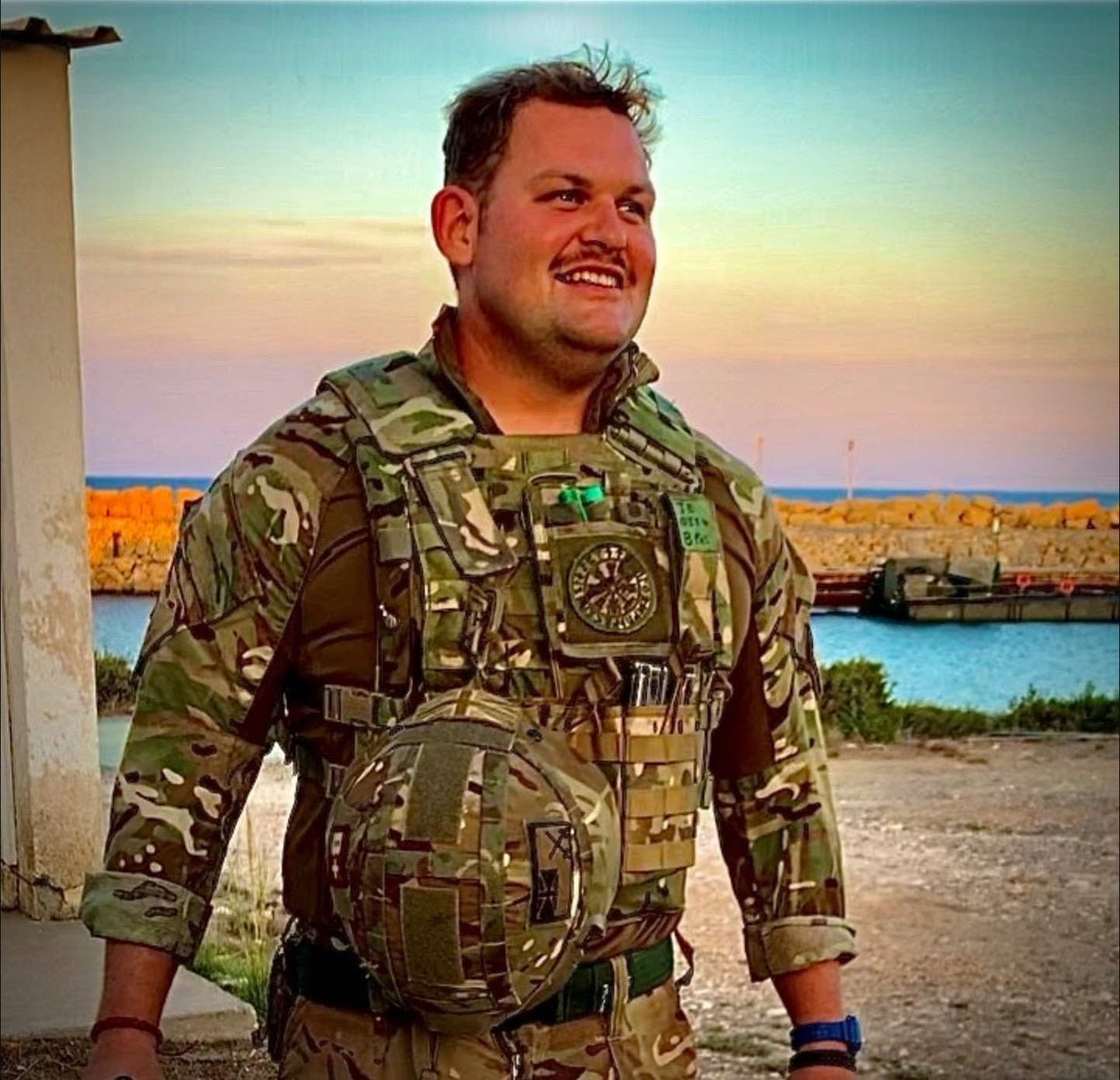 How is training for the Army v Navy match going?
Bubba: I think the standard compared to where we were last year is already a lot higher. There's a proper winning mentality, especially among all the new lads. Being new, you might expect them to be in their shells a little bit, but they all have loads of questions and have really stepped up and shown some grit. I'm really excited to see where we go from here. 
Jenks: From the Army side, we've got lots of new faces coming in. The mindset our lads have is great and the intent is there, so everyone's proving themselves and really intent on wearing that red shirt. It's great to see. I'm really looking forward to the next few weeks. 
Listen to the podcast on Spotify
How do you balance rugby with your military career?
Scott: For me personally, it's been a difficult couple of years. I haven't been involved in a senior training camp since 2020 due to Covid, and then experienced an injury which meant I missed out on a campaign last year. I'm now a PTI, so I know once the campaign is over that I'll be back in uniform, living the dream. 
Bubba: We always get told we're a sailor first, so when we're away from rugby we need to be putting in the extra graft to earn time off for the camp. Having said that, last summer I got the opportunity to join Scarlets down in Southwest Wales. Being in that environment, training five days a week with the likes of Ken Owens and Lee Halfpenny, allowed me to develop my game so much but also learn things to bring into the Navy camp. I've just been a sponge, absorbing all this information. I'm now with the Navy Rugby full-time, which is a completely different way of life. I can't remember the last time I put my rig on, but I do miss it. 
Jenks: I'm the same as Scott, really. I try to give back, pay my dues and get that balance right. I like to get back to work in the Summer or deploy somewhere, so that when the season does come back around, I've earned that time to just focus on the rugby. It's extremely difficult, but you need to get that balance right as otherwise your career may suffer. If you put in more work than anyone else around you during the off-season, then you're in a good place.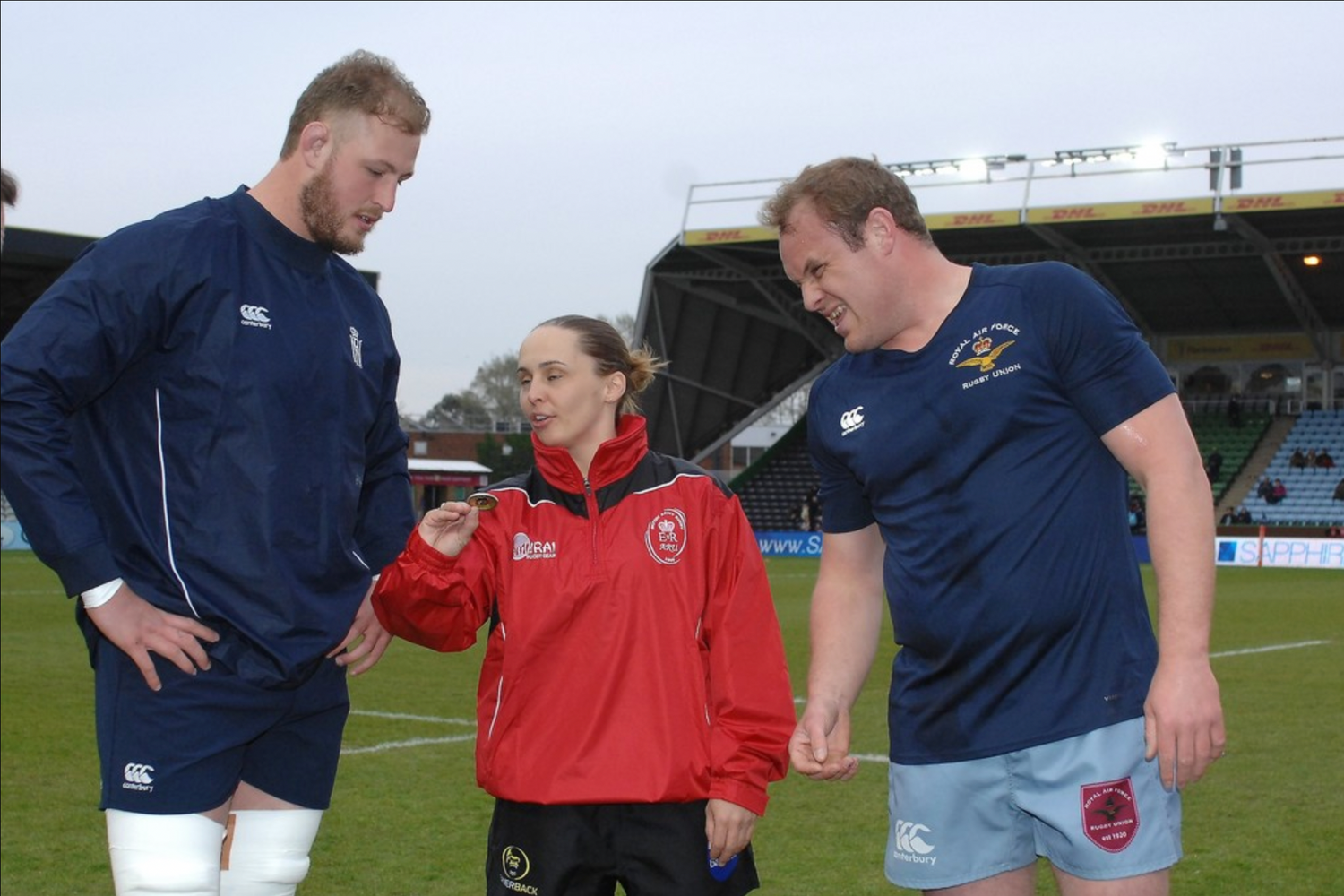 What are your predictions for the Army v Navy Match 2023?
Scott: Last year we had some of the Army lads tell us we were unlucky not to win. I think some areas of our game let us down a bit, but we're going into this year very confident. I think it's going to be one hell of a match and we're hungry for that win. 
Jenks: Last year was a very tight game, but we've learnt our lessons and plan to right those wrongs and bounce back even better. We won last year and we're going to win again this year.
Listen to the podcast on Spotify
Fear Naught is owned and operated by Scotty's Little Soldiers. 100% of our profits allow us to support bereaved military children and young people around the UK through an effective combination of practical, emotional and educational support. Scotty's support young people who have experienced the death of a parent who served in the British Armed Forces. We offer a range of services designed to connect our members and create a community of bereaved military children built around mutual support.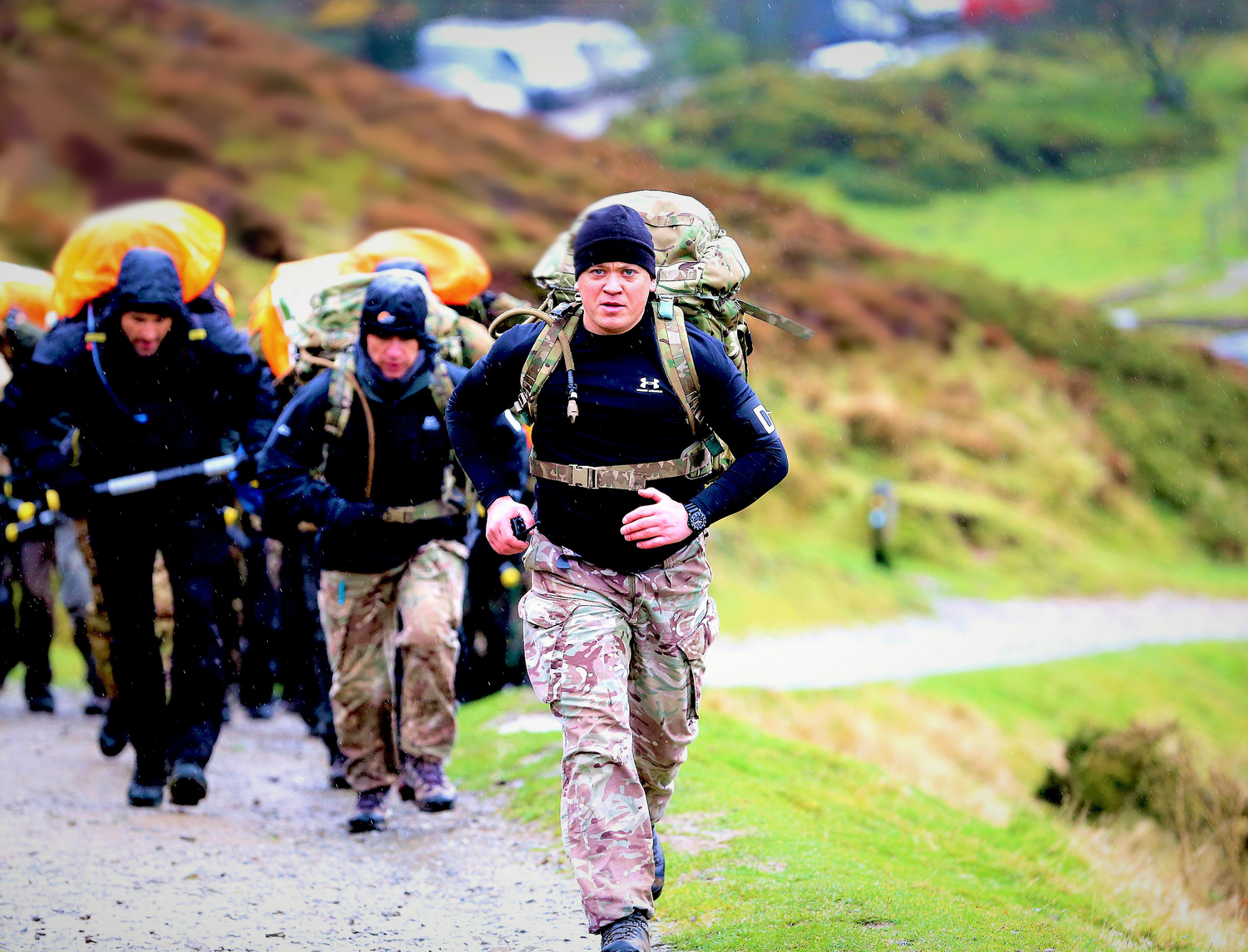 Take on an SAS Challenge
The Fan Dance is a true test of the Fear Naught mindset, it will test your endurance as you battle against the distance, fatigue and lactic acid! Test your endurance with this 24km SAS Selection challenge to ascend Pen Y Fan. Join the Fear Naught Community in our Summer challenge!
JOIN THE FEAR NAUGHT TEAM