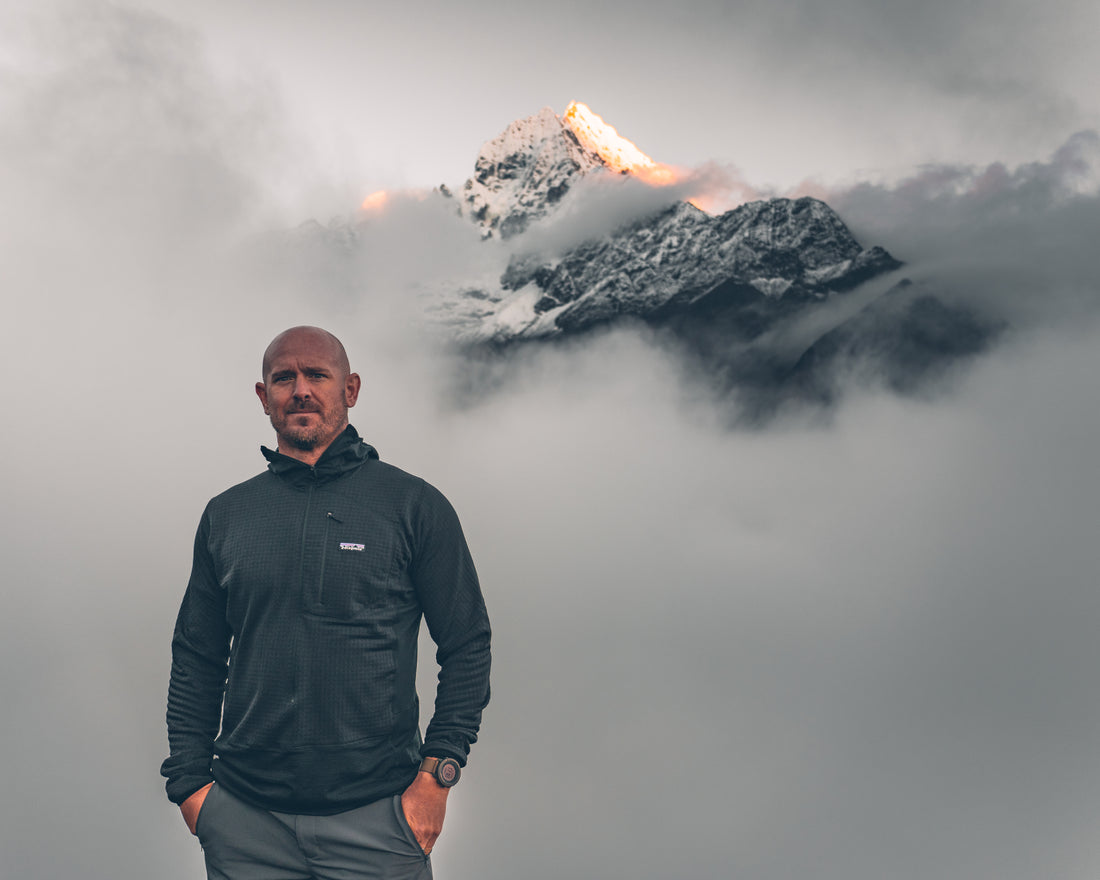 Podcast: Mike Sarraille on Becoming an Everyday Warrior
Mike Sarraille is a retired Navy SEAL, entrepreneur, bestselling author and founder and CEO of Talent War Group. He served in the US military for over 20 years and now uses his vast Special Forces experience to turn companies into the most efficient, successful and high-performing version of themselves. 
Mike recently joined us on the Fear Naught podcast to discuss everything from life after the military, how veterans can excel in the civilian world, and what it really means to be an 'everyday warrior.' 
Like what you read? Sign up for emails and get 10% off Fear Naught merch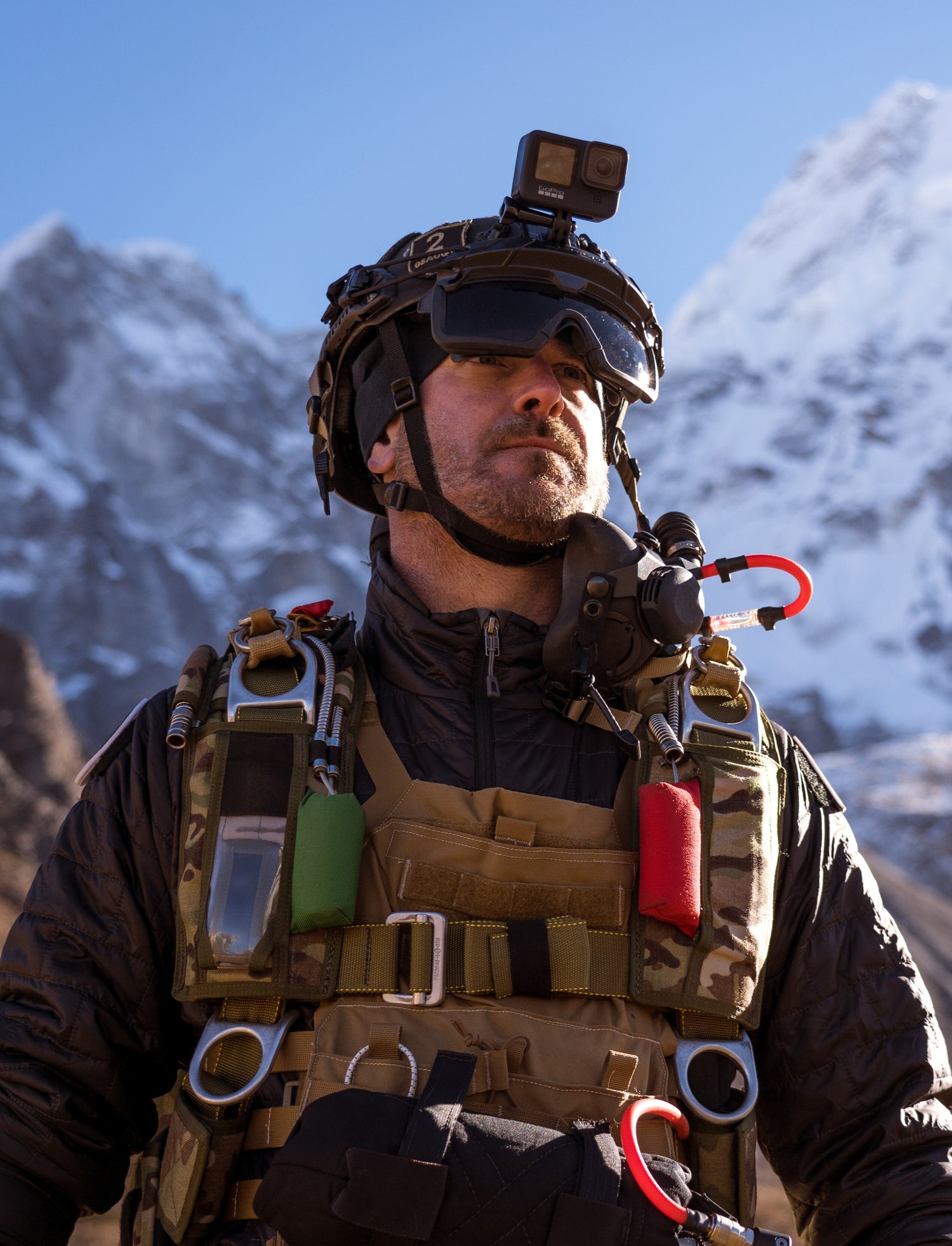 The appeal of the military
I can't say I come from a military lineage. It was Hollywood that first attracted me to the military - I remember watching war movies and thinking, 'man, I want to be part of that brotherhood. I want to go through the baptism of fire.' It made me ask if I have what it takes to stand my ground and not run away in those life-or-death situations. Those questions captivated me. 
I didn't start out as a Navy SEAL - I actually joined the United States Marine Corps, which I loved. It helped provide a foundation for me to be successful in both my twenty-year career and day-to-day life.
Listen to the podcast on Spotify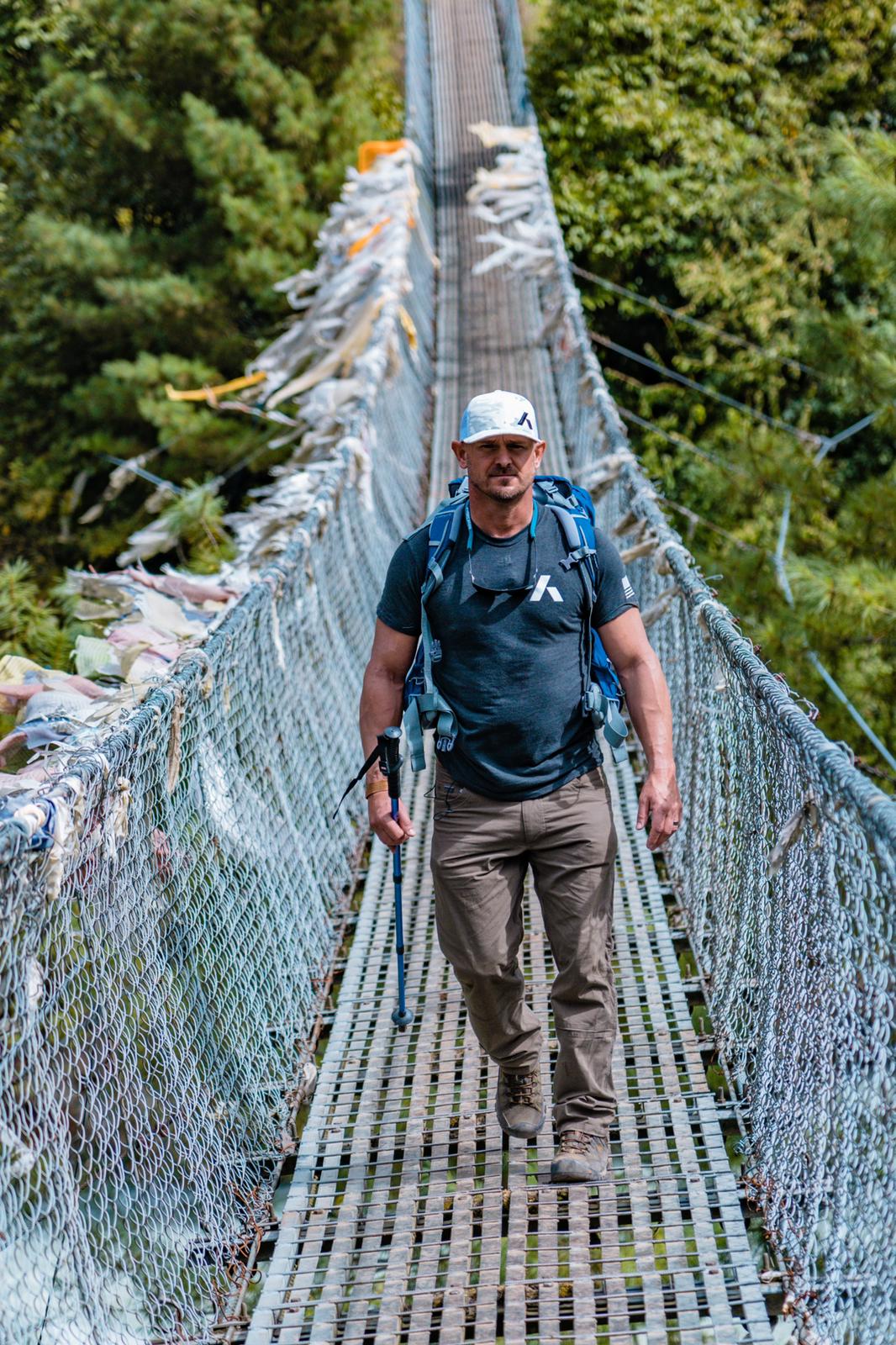 Becoming an everyday warrior
When I got out of the military, I struggled for about two years while I was getting my masters in business at the University of Texas, and I did a lot of reflecting. During those two years, away from the life of being a SEAL, I felt like less and less of a warrior every day. It took a great psychologist, someone who cared a lot about me, to help me out. He asked what I valued most about the military, and I said being part of a team and being a warrior. He then asked if I knew why I now consider myself less of a warrior, and that's where my 'everyday warrior' term came from.  
I'm not a warrior in the traditional sense anymore, I'm an everyday warrior. I want to be a better version for myself for my family, for my community, for the people around me. Bruce Lee said that a successful warrior is an average person with laser like focus, and I completely agree with that. Being a warrior is about a mindset, not carrying a gun. That mindset – call it a growth mindset or a positive mindset, meaning someone who can smile in the face of obstacles and adversity and come up with a plan to overcome it. That's a true in civilian life as it is in the military. 
Wear your Fear Naught with pride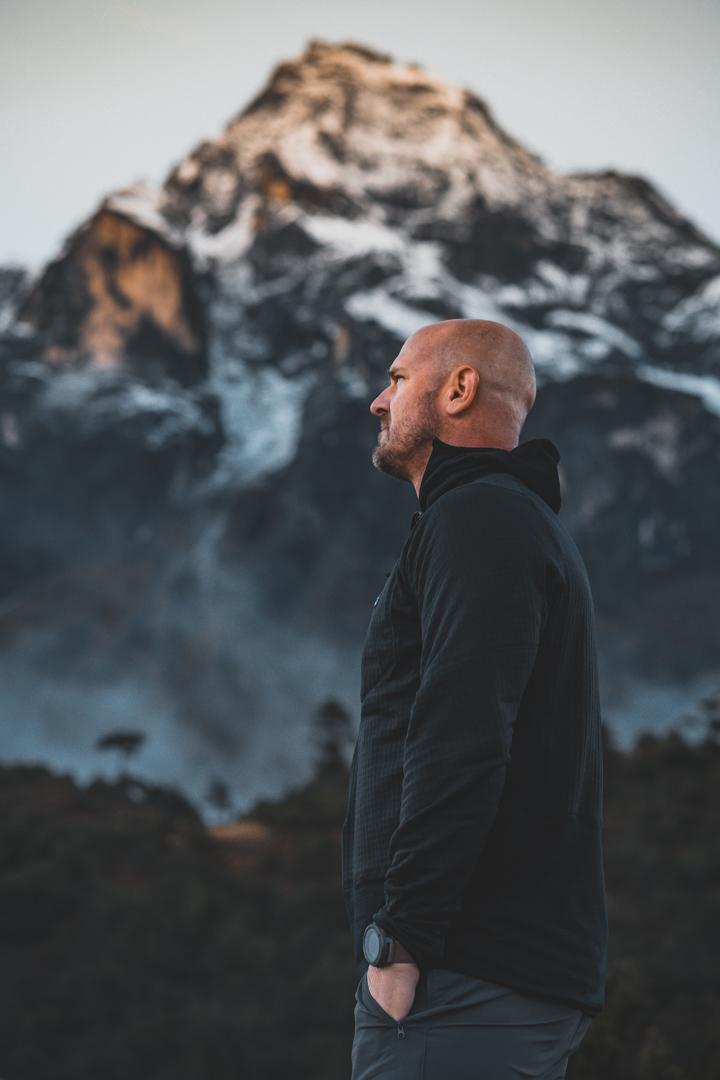 High-performing people
When you put a group of these high performers in a room, regardless of their industry, they start to resonate with each other, they start to talk. True high performers don't fear the other people in the room. They look at them and say, 'hey, you know something I don't, so the floor is yours. Teach me something new.'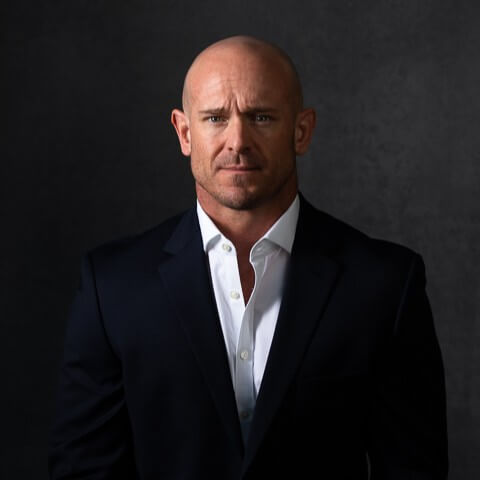 Advice for veterans joining the corporate world
First of all, I would do research on the job I'm applying for, the company, their culture, their history and have an idea of how I can be of most value.
I'd then touch on my breadth of experience and how it's ultimately given me a wide range of skills to solve problems, but more importantly, the ability to convey a shared vision and align everyone to that vision, so they're all rowing in the same direction to accomplish what's best for the organisation.
As a mentor to the people below me, I bring attributes like drive, humble confidence, emotional intelligence, loyalty, integrity. These are all the attributes we covet in leaders and wish to hire into our organisations. Lastly, I'll say that veterans bring something that I think is very rare in the civilian sector, and that's how they are unflappable.No matter the circumstances, the great veterans I know can always focus on addressing the problem. They remain emotionally intelligent and calm. They look at viable solutions, then they go in the right direction based off what information they have. If it turns out it's the wrong decision, they simply stop, redirect and continue moving forward.
Listen to the podcast now
Check out our latest podcast episodes
Meet the Men's Army v Navy Rugby Teams 2023

The Fear Naught Podcast welcomed competitors from the Men's Army v Navy Rugby 2023 Teams ahead of the annual rugby match on May 13. They will play in front of 82,000 people at Twickenham in the largest amateur sporting event in the UK. Find out what it takes to join a military rugby team.

Listen now

Mark 'Billy' Billingham on Mastering Self-Motivation (The SAS Way)

SAS: Who Dares Wins' Chief Instructor and former soldier, Billy Billingham, knows danger better than any man alive. He shares the truth about what it's like to be part of an elite military unit, plus how the Channel 4 show compares to the gruelling reality of true SAS selection.

Listen to his story

Building a Tactical Athlete with Mike Chadwick

Former Paratrooper and Royal Army Physical Training Corps Instructor, Mike Chadwick, has spent his career optimising human performance. He joined the military at 16 and now provides elite physical training for UFC fighters and emergency services.

Listen to his story
The power of shared adversity
If there's one thing the private sector is missing in spades, it's that there's no shared adversity among the workforce. There is an emotional intimacy in the military, created by experiencing that shared adversity, that people don't understand. There is a vulnerability there, despite what you may see in the movies, and it brings people closer together. 
Here's how you don't build shared adversity. You don't build shared adversity in a classroom. There's been a lot of research on classroom learning, and only about 5 to 10% of what's taught in the classroom is retained. You can't build high performing people in a classroom. The bottom line is you need to get them out of the office and into team building scenarios where they're pushing themselves just out of their comfort zone, where they can succeed or fail together. Where they can laugh together. Where they can learn more about one another and foster a high performing team environment. You foster that loyalty to one another, and you foster that loyalty to your organisation.  
What can the military learn from the corporate world?
I remember sitting around a team room with a bunch of other SEALS thinking nobody can do what we can do, but we can do what they do. How wrong I was. We are a warrior culture, and we respect people for being dependable and reliable as warriors. You've got to change your mindset. That person who's spent 20 years in marketing or investment banking, they are warriors within their respective professions. They put their time in, in the trenches, to learn the technical and tactical expertise of that job role or industry. That's what you lack coming out of the military – you may have all the soft skills in spades, but you lack that civilian-world technical experience.  
A great example is the private sector, which is far more resource-constrained than the SEAL community. It sometimes seemed like we had the weight of the US government behind us and if we needed something, they went out and spent the money for us to acquire it. We had great training because we had a lot of money. We had a huge budget during the Global War on Terror. Companies don't have that. And so, by nature, the private sector has to be more resourceful. Look at Elon Musk with SpaceX. Not only did he come in and destroy the old model – he did it for cheaper, more effectively and faster. Every serviceman and woman take pride in what they've done, but you've also got to respect and appreciate those people who excel in areas you don't.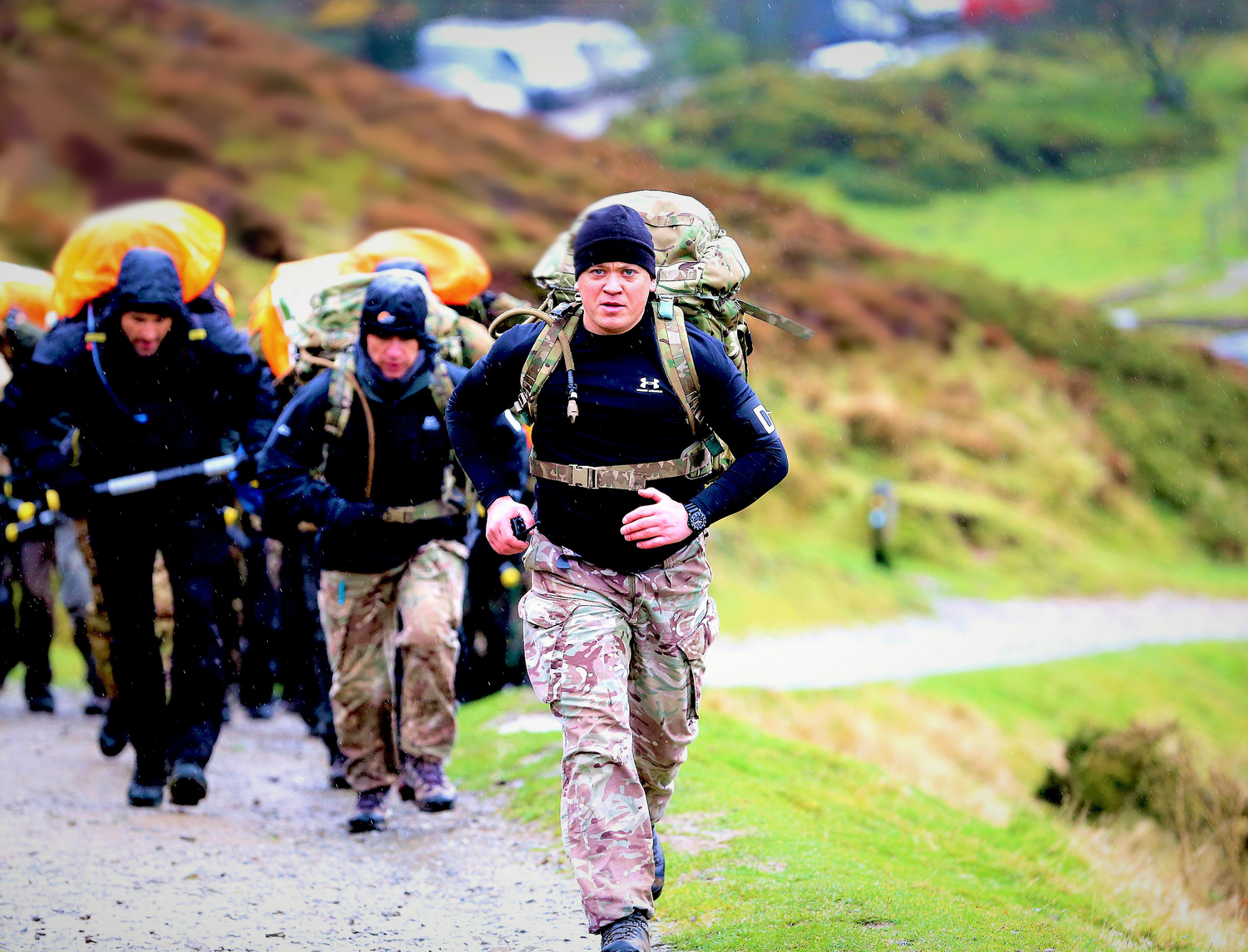 Take on The Fan Dance
The Fan Dance is a true test of the Fear Naught mindset, it will test your endurance as you battle against the distance, fatigue and lactic acid! Test your endurance with this 24km SAS Selection challenge to ascend Pen Y Fan. Join the Fear Naught Community in our Summer challenge!
JOIN THE FEAR NAUGHT TEAM
Fear Naught is owned and operated by Scotty's Little Soldiers. 100% of our profits allow us to support bereaved military children and young people around the UK through an effective combination of practical, emotional and educational support. Scotty's support young people who have experienced the death of a parent who served in the British Armed Forces. We offer a range of services designed to connect our members and create a community of bereaved military children built around mutual support.