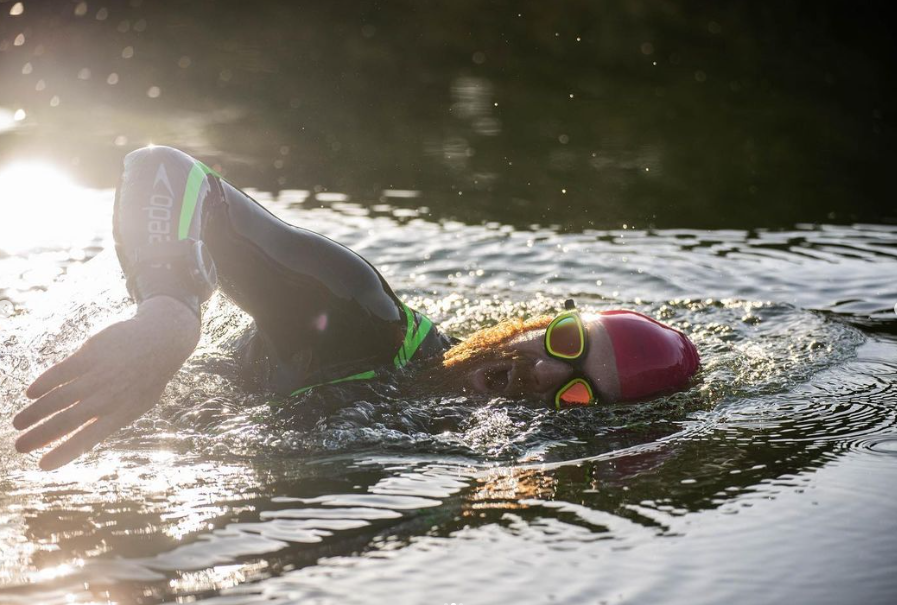 Podcast: Sean Conway on The Art of Elite Endurance
At the age of 30, Sean Conway sold his photography business for one pound. A few years later, he became the first person to ever run, cycle and swim the length of Great Britain, becoming one of the country's most renowned ultra-endurance athletes in the process. 
Sean now has multiple TV deals, seven books and a number of world records to his name, including the fastest time to cycle across Europe (24 days), the world's longest triathlon (4200 miles) and fastest time to sail from one end of Britain to the other (83 hours).  
He recently took some time from his busy schedule to appear on the Fear Naught podcast, where he discussed everything from his elite training regime to living on a World War II gunboat, cycling across the planet and his current record-breaking challenge, the Iron102 – completing 102 triathlons in 102 days. 
Like what you read? Sign up for emails and get 10% off Fear Naught merch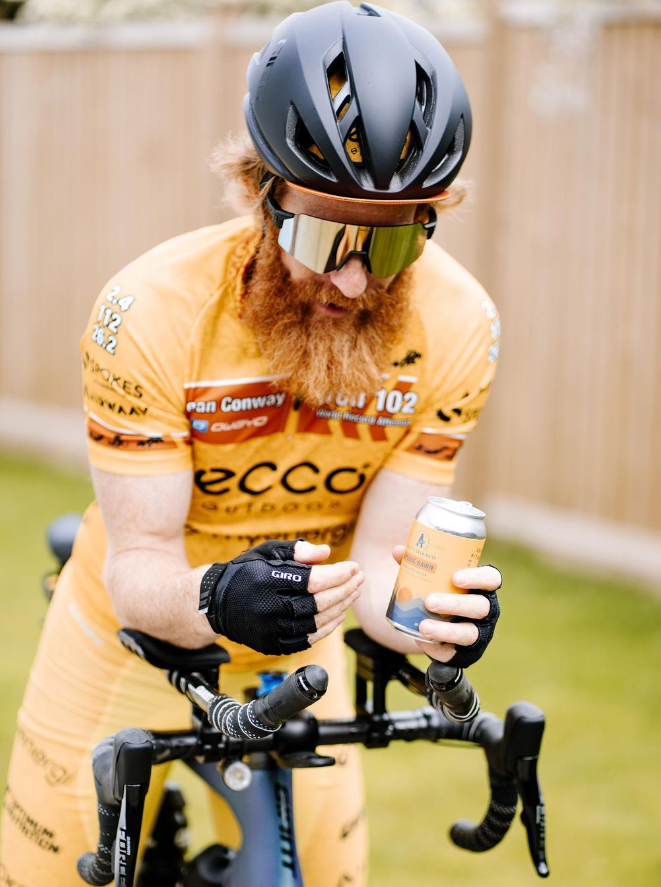 Life starts at 30
I'm an ultra-endurance athlete, but that sort of happened by accident. I used to be a photographer and owned a photography business with a friend of mine, the idea being we would do sport, adventure and travel photography for magazines. Instead, we got caught up in the money, and what made the most money at the time was doing nursery photos – taking pictures of babies which their parents would buy every year before Christmas.
We'd make a killing, but I just ended up buying more expensive versions of the stuff I already owned. Instead of buying a £6 bottle of wine, I'd buy a £10 bottle of wine, a slightly bigger TV or that slightly more expensive car. It didn't really change my life and I wasn't really doing what I wanted to do. 
When I hit 30, I sold my share in the company to my business partner for one pound, then immediately spent four pounds on the frame to put it in. It was my very long-winded way of saying I messed up. 
Listen to the podcast on Spotify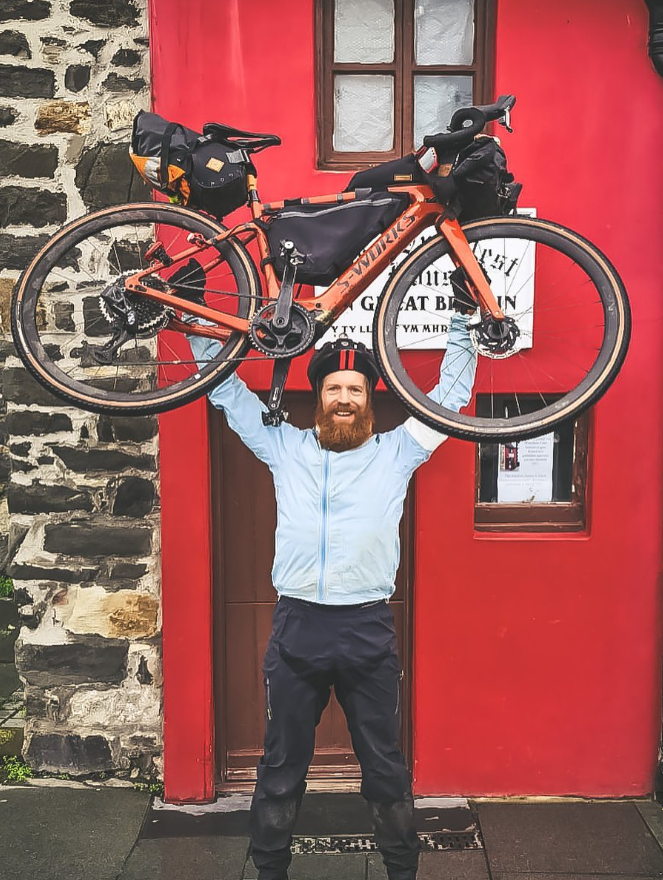 Exploring the world by bike
After selling my share, I had a few months without any work commitments. I'd gone straight from college into studying photography, so had never really explored the world. I thought that was something I'd get to do as a photographer but, in the end, it happened quite rarely.
I knew I wanted to go travelling, but I'd spent everything I earned living in London and had zero savings. I had to think outside the box. Basically: how could I go travelling and get someone else to pay for it? 
I'd heard about a bicycle race around the world. Start in Greenwich, cycle around the planet, first one back wins. I approached some different companies offering sponsorships and that's really how I fell into this world. Because I was skint.  
Wear your Fear Naught with pride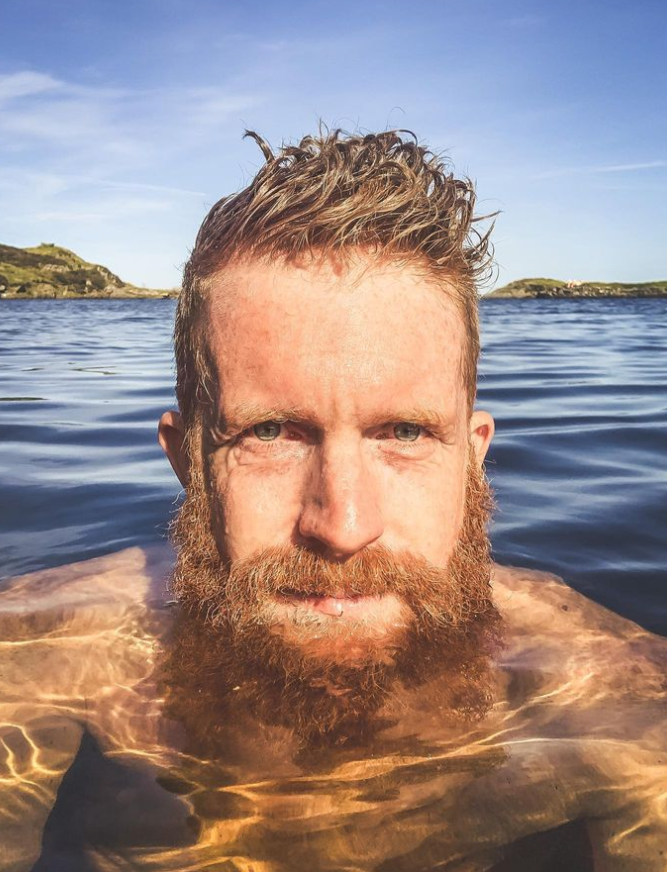 Elite training, elite endurance
The only endurance challenge I'd ever taken on beforehand was cycling from Land's End to John O'Groats when I was 28. I loved it and remember thinking I was going to cycle every day for the rest of my life. I then put the bike in the shed and didn't look at it again for two years. 
Aside from that, I'd done nothing. I didn't own a pair of running shoes until my 30s. I wasn't lazy, but I wasn't fit. The around-the-world-cycle was the first time I'd properly trained for anything. I was going for the world record and knew I didn't have much time, so I was training about 40 hours a week. 20 of those were on Saturdays, when I would go from four in the morning to midnight. 
During the trip, I got run over in America, which ended my world record attempt. My sponsors were really good and basically said 'don't worry about it, you're not going to break any records but you can still finish the trip and raise money for charity. It didn't go the way I had envisioned, but I still got to bike around the world. How many people can say that? I'm going to be bragging about it for the rest of my life.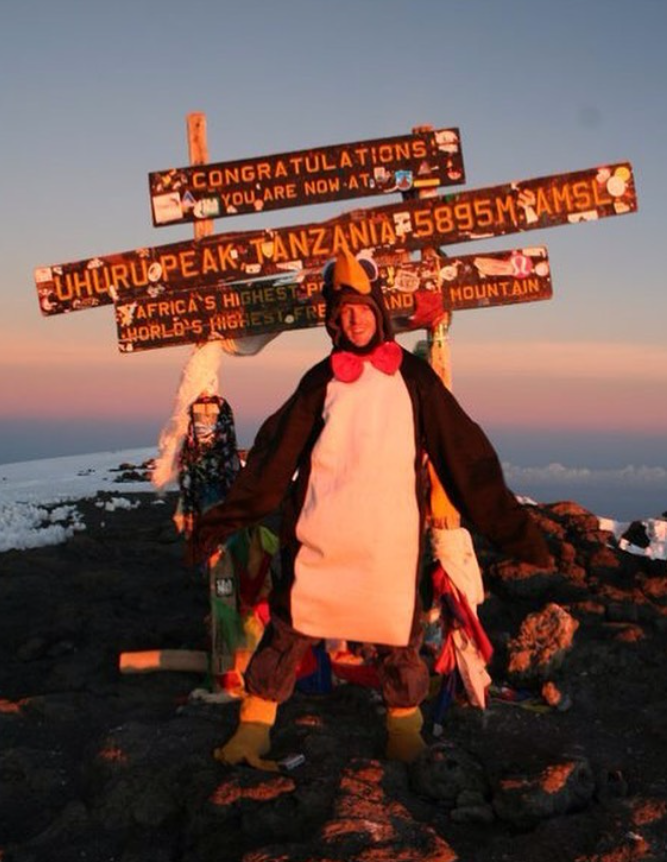 From sofa beds to success
Eventually, I finished the cycle, my year of hedonism came to an end and normal life resumed. But I couldn't get a job and was struggling financially. I was 32, broke, and I had to move back in with my mum, sleeping on the sofa bed. She was annoyed with me and I was annoyed with the sofa bed.  
Last time I thought of something stupid to do, I had managed to get sponsorship money, so I decided to try the same thing again. This time, I decided to swim from Land's End to John O'Groats. I originally thought I'd try to be the fastest person to do it, but it turned out no one had even attempted it before. 
It was finishing that swim and becoming the first person do to so that really catapulted me into this life I have now. It was suddenly much easier to get sponsorships, book and TV deals came my way and I started getting all kinds of endorsements. I started doing more regular challenges, like running across Iceland and climbing Kilimanjaro dressed as a penguin. I was able to get out my mum's house and buy a boat, which I lived on for three years. It was an old World War II gunboat, previously owned by the RAF and built by the same people who built the Titanic. I just love that little chapter of my life. 
Listen to the podcast on Spotify
Check out our latest podcast episodes
Meet the Men's Army v Navy Rugby Teams 2023

The Fear Naught Podcast welcomed competitors from the Men's Army v Navy Rugby 2023 Teams ahead of the annual rugby match on May 13. They will play in front of 82,000 people at Twickenham in the largest amateur sporting event in the UK. Find out what it takes to join a military rugby team.

Listen now

Mark 'Billy' Billingham on Mastering Self-Motivation (The SAS Way)

SAS: Who Dares Wins' Chief Instructor and former soldier, Billy Billingham, knows danger better than any man alive. He shares the truth about what it's like to be part of an elite military unit, plus how the Channel 4 show compares to the gruelling reality of true SAS selection.

Listen to his story

Building a Tactical Athlete with Mike Chadwick

Former Paratrooper and Royal Army Physical Training Corps Instructor, Mike Chadwick, has spent his career optimising human performance. He joined the military at 16 and now provides elite physical training for UFC fighters and emergency services.

Listen to his story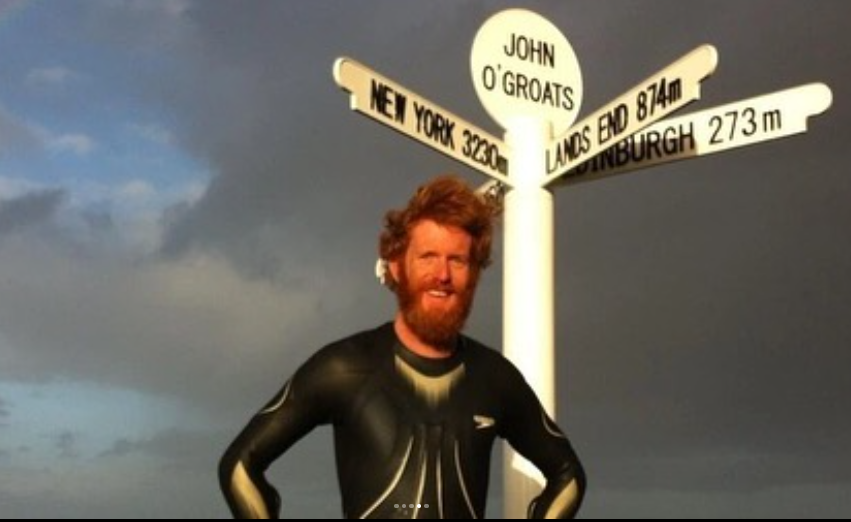 First, furthest, fastest
When it comes to breaking world records, it really boils down to four categories: first, furthest, fastest and most of something. The fourth – most of something – is the only one I don't currently have a record in, but I'm currently attempting it with the Iron102. That's 102 full distance triathlons in 102 days. There's no averaging, no making up mileage the following day if you don't complete it the day before.  
I've tried it once before, but I suffered a small foot injury that just grew worse and worse until I eventually had to stop.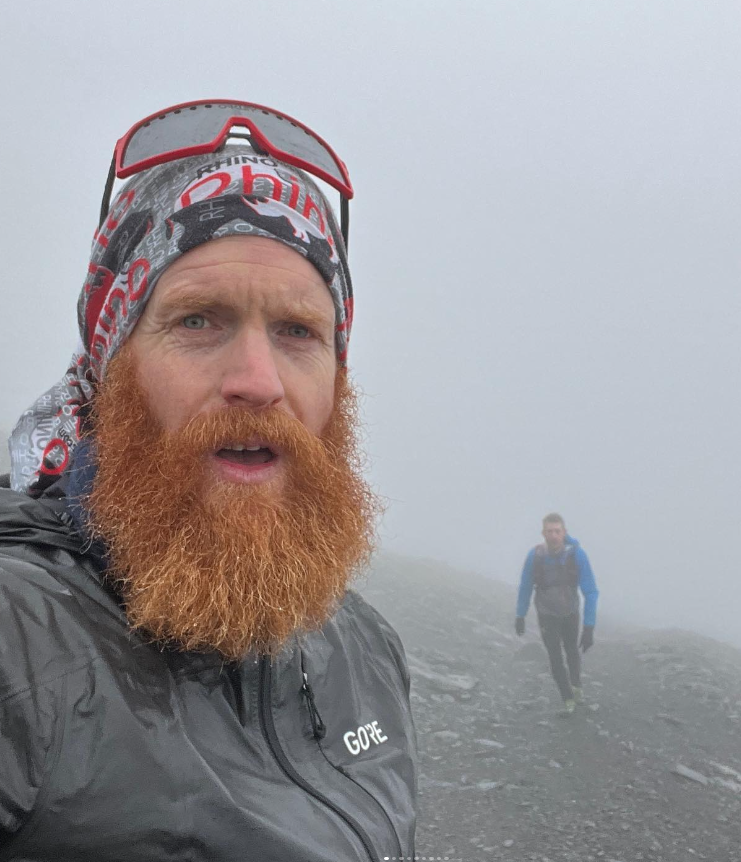 Never looking back
I'm really not someone who looks back. Even to the point that I sometimes forget why I've cocked things up in the past and make the same mistakes again. I'm very good at closing doors and moving on. When I fail at something, I just close that door and move on to the next thing. If what I've failed is a big thing, retrying it might be the next thing, but I still focus on it as if it's completely new. When I failed my cycling across Europe world record attempt the first time because of a knee injury, I genuinely went straight back to the drawing board. On the second attempt I had a different bike, different kit, different route. I learnt what I shouldn't do and just moved on. I get quite excited about reattempting stuff.  
Listen to the podcast
The six pistons of elite endurance 
I think level-headedness is really important. Don't celebrate the good days too much because it might trick you into taking your foot off the gas, and don't think the bad days are going be that way forever. You have a bad day and you automatically start thinking that's how it's going to be for the rest of the attempt, but tomorrow you might have a great tailwind that turns it all around.   
I'm always focused on what I call the six pistons – food, water, sleep, muscle management, motivation and planning. If you nail all six of those, life will be much better for you. If one of those pistons aren't firing, then things become tricky. During one of the triathlons on my first Iron102 attempt, I didn't plan properly – I didn't check the weather forecast and didn't wear gloves or waterproof shoes and it ruined my whole day. My hands were totally numb and I couldn't feel my feet for the last 5km. In total, it added about an hour to my time.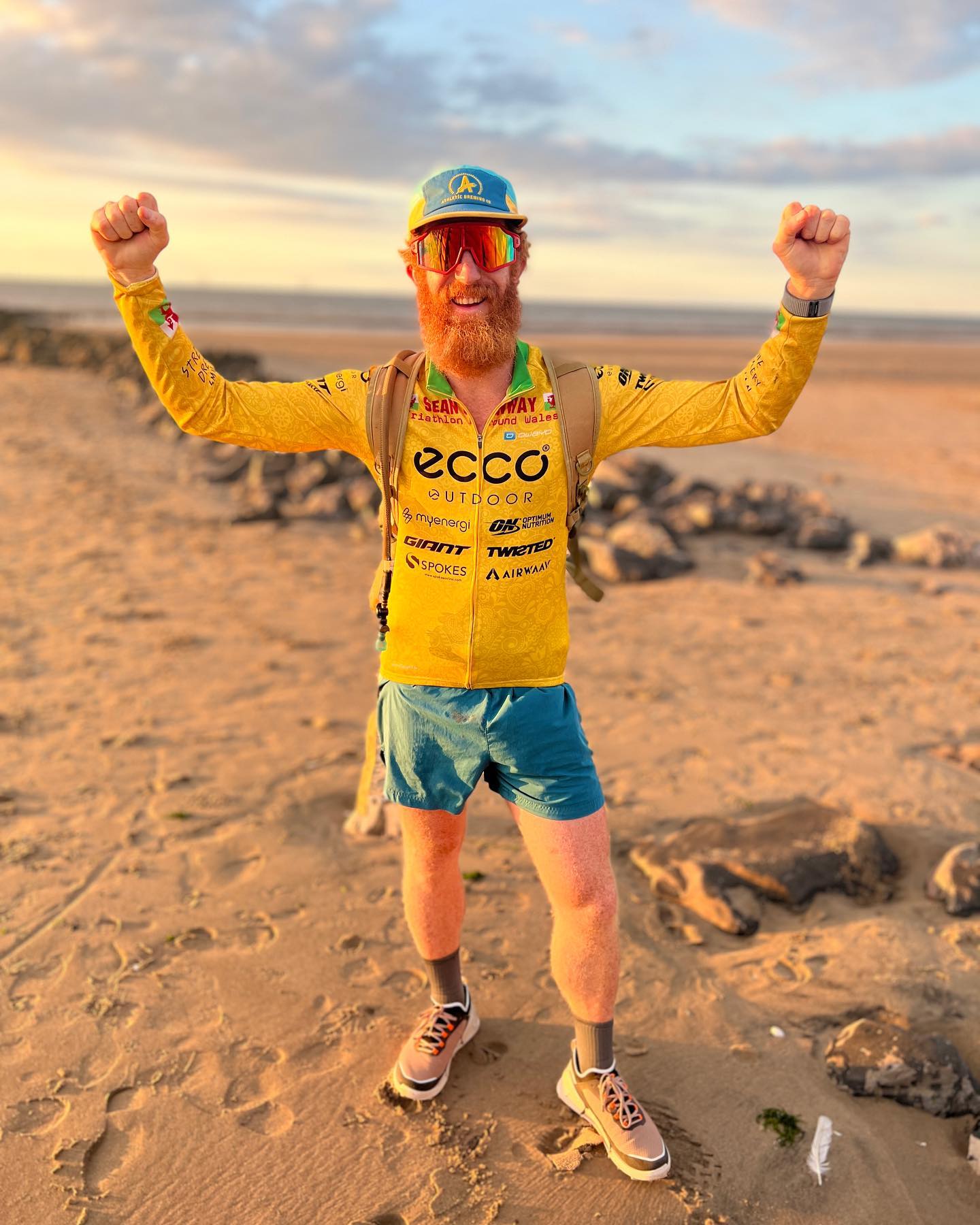 Staying inspired
I'm a 42-year-old sportsman who's still getting sponsorship deals and I'm very grateful for that. Will it last forever? Probably not. I'm not delusional, but I think I'll always be taking on some kind of challenge. I'd love to be the oldest person to ever complete an Ironman... I have a very vivid image that plays out in my brain, in which my two boys are two young teenagers learning to play the guitar. Three days in they start telling me their fingers hurt, and I'm like, 'you don't know pain, boy!' I then start regurgitating all the things I did in my youth and be that really annoying parent. That thought alone inspires me so much. 
Listen now
Fear Naught is owned and operated by Scotty's Little Soldiers. 100% of our profits allow us to support bereaved military children and young people around the UK through an effective combination of practical, emotional and educational support. Scotty's support young people who have experienced the death of a parent who served in the British Armed Forces. We offer a range of services designed to connect our members and create a community of bereaved military children built around mutual support.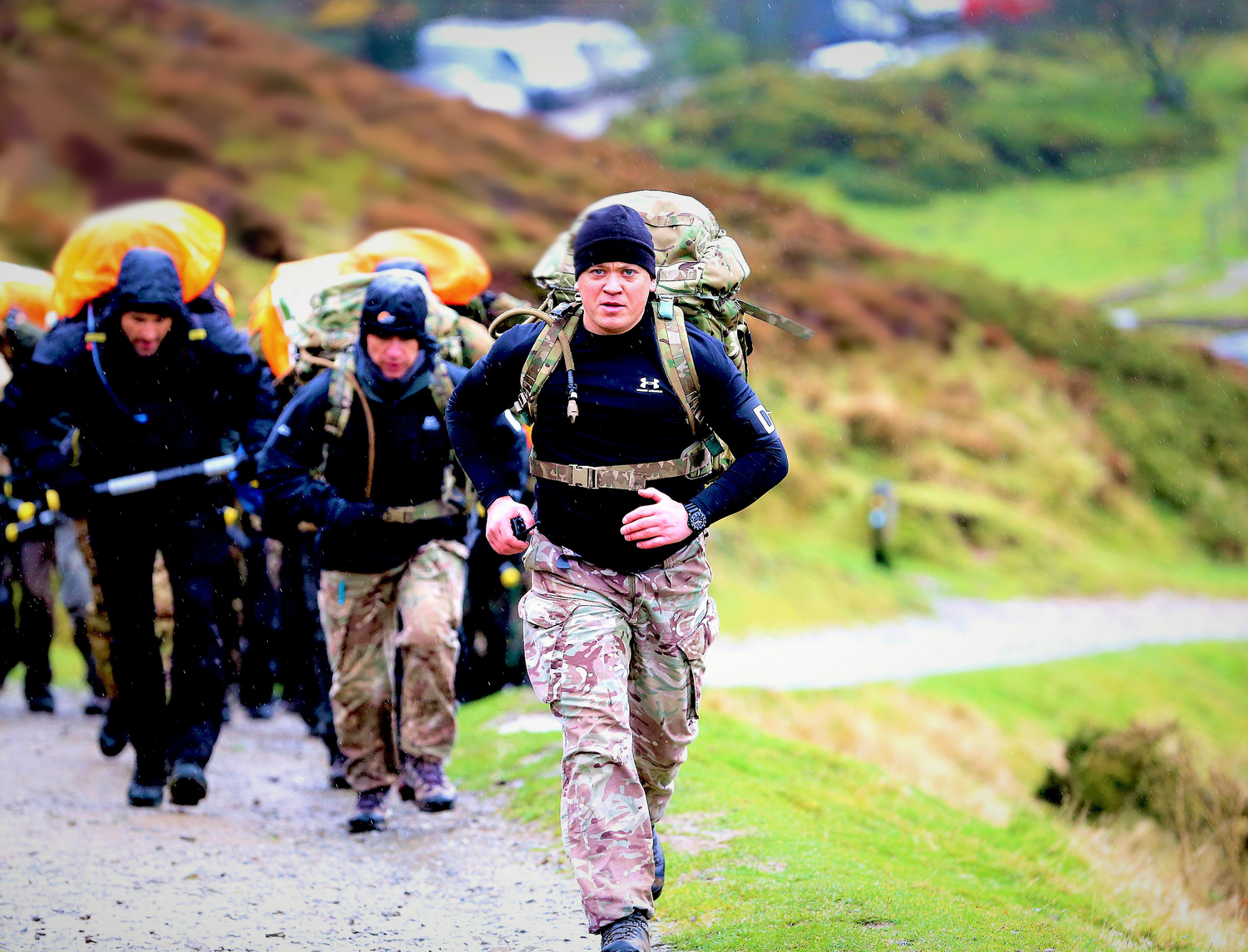 Take on The Fan Dance
The Fan Dance is a true test of the Fear Naught mindset, it will test your endurance as you battle against the distance, fatigue and lactic acid! Test your endurance with this 24km SAS Selection challenge to ascend Pen Y Fan. Join the Fear Naught Community in our Summer challenge!
JOIN THE FEAR NAUGHT TEAM