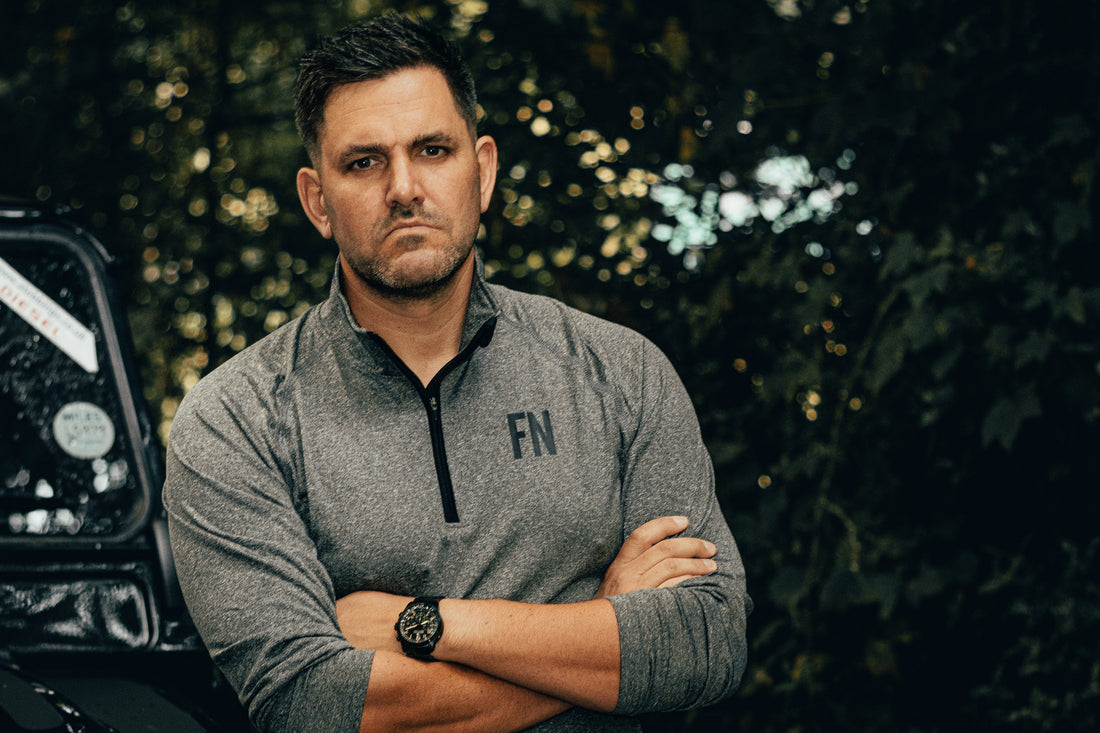 Podcast: Jordan Wylie on Shifting Mindset
Jordan Wylie is a former soldier, extreme adventurer, bestselling author and TV personality on shows including Channel 4's 'Hunted.' On the surface, his life is exciting and glamourous, but his main goal is to educate, encourage and inspire young people to work hard and reach their full potential, and in 2021, he embarked on a year-long social media detox to raise awareness of mental health issues.
In this episode of the Fear Naught Podcast, Jordan is admirably honest with our host, James Banks, a former Captain in the Royal Artillery. He talks about mistakes he's made, his battle with mental health and how he's turned his life around. Here, Jordan tells his story...
You can also read more from Jordan on Managing Mental Health.
Like what you read? Sign up for emails and get 10% off Fear Naught merch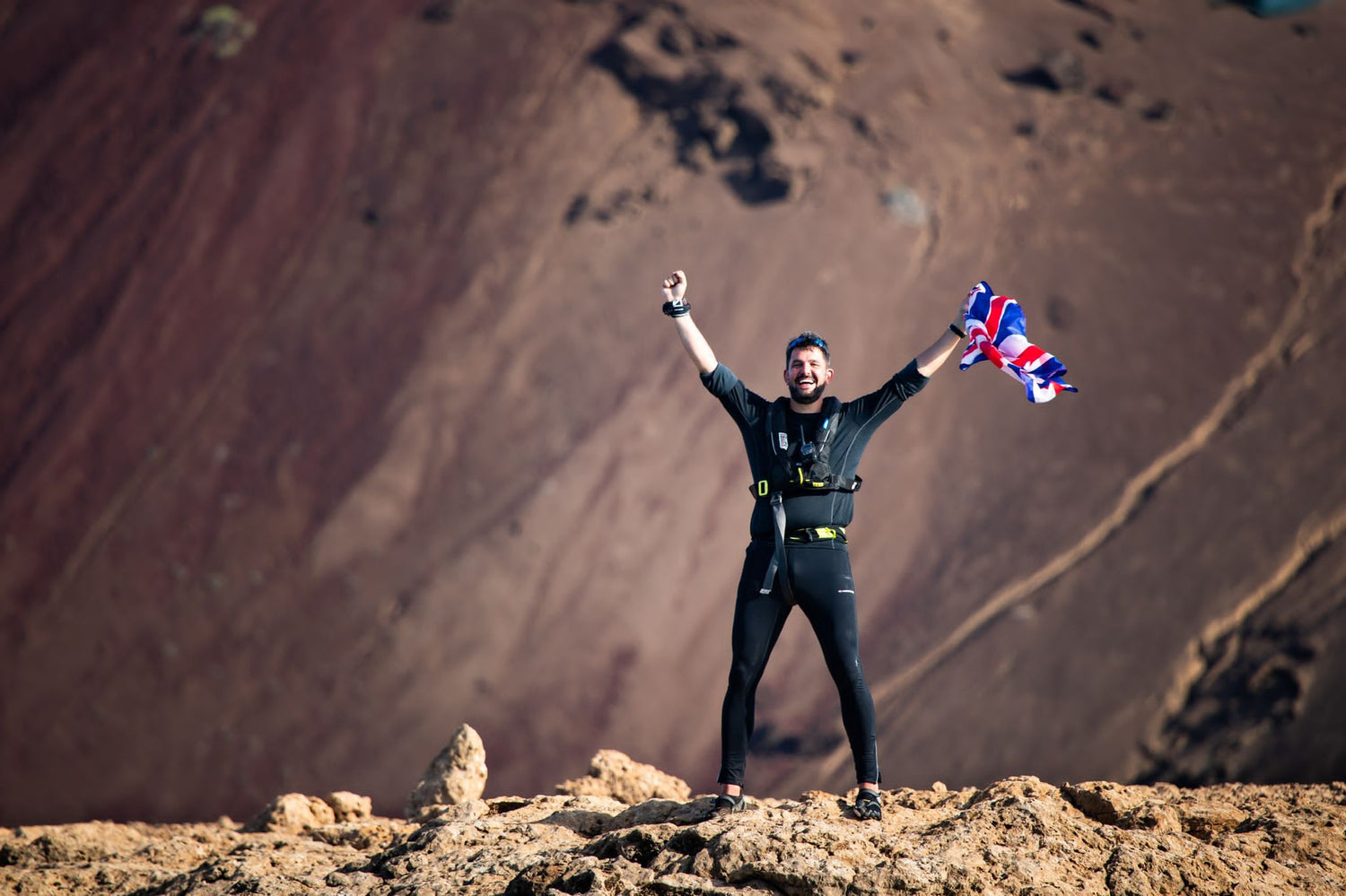 "People think being an adventurer is just going on these great trips to different parts of the world, but I take it as quite a serious responsibility. You're there to inspire people and champion an important cause, whether it's mental health, sustainability, the climate or whatever else."
Listen to the podcast now
Jordan Wylie's childhood dreams
Like a lot of young boys in the 90s, I wanted to be a footballer. It consumed most of my life. I was always either watching it or playing it. It was like a religion to me, and I'd do anything to get outside and kick a ball on the grass. I was very fortunate to play at some professional clubs in their youth system, but when I hit 15 or 16 – those critical teenage years – things started to go a bit sideways. I was lured in by the temptation of nights out in the park, mixing with the wrong crowd and getting up to no good. I got in trouble with the police from time to time and spent my 15th birthday in a cell for being drunk and disorderly.  
I'm not proud of it, but looking back it was actually a great life lesson. Up to that point I'd always been a bit of a Jack the lad, but being in that cell felt like the end of the world. I remember being locked up and crying my eyes out. As a result of that night, I matured. I went from being a cocky, arrogant teenager to realising I didn't ever want to be in that place again.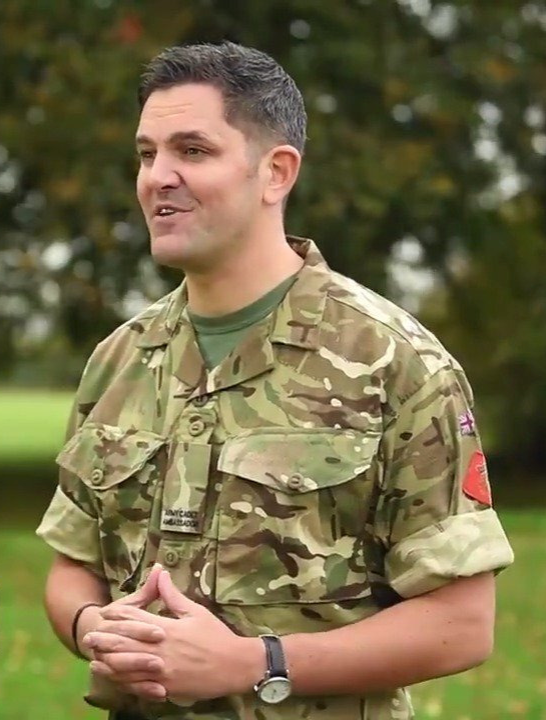 Joining the Army as a teenager
To be completely transparent, I didn't have a big, burning desire to be a soldier like some people do. I left school with no qualifications at all, and it was that mixed with a lack of opportunities in my hometown of Blackpool that made me sign up, as well as the fact my father was a Royal Marine Commando and Falklands veteran. He certainly never pushed me towards the military, but he was always 100% behind me. 
As I had no qualifications, I had two choices – the infantry or Royal Armoured Corps, which are obviously the combat arms of the British Army. I ended up joining the Kings Royal Hussars, which are a cavalry regiment, and it turned out to be a great decision. I had some of the best times of life and I'm very proud to have been a cavalry soldier.
When I look back at my Army career, the main thing I took from it would be that sense of purpose and pride, values of courage, respect for others, integrity, loyalty, discipline, selfless commitment. I think it's those values that really differentiate soldiers from the rest of society. I'm certainly not saying that we're perfect, but I think serving gives you a really strong moral compass. My old Commanding Officer used to have three maxims that I remember to this day: 
Do as you ought, not as you want.  
All of one company. 
Think to the finish. 
Check out our latest podcast episodes
Overcoming Adversity with Mark Ormrod

Royal Marine, Mark Ormrod (MBE), was the UK's first triple amputee to survive the conflict in Afghanistan. In 2007, his life changed forever after he stood on an IED whilst serving his country. His determination not to let his injuries get the better of him, has led to him winning multiple medals at the Invictus Games.

Listen to his story

Maximising Potential with Heather Stanning

A double Olympic rowing champion, who made history, with her partner Helen Glover, when they became the first British female rowers to win an Olympic title at London 2012 and successfully defended it at Rio 2016. Heather is a Battery Commander serving with 47 Regiment Royal Artillery.

Listen to her story

Shifting Mindset with Jordan Wylie

Former soldier, extreme adventurer, bestselling author and TV personality, Jordan Wylie, talks about his life in the military and finding his way after he left, his battle with mental health, how he shifted his mindset, and why now he feels his purpose in life is to educate, encourage and inspire young people.

Listen to his story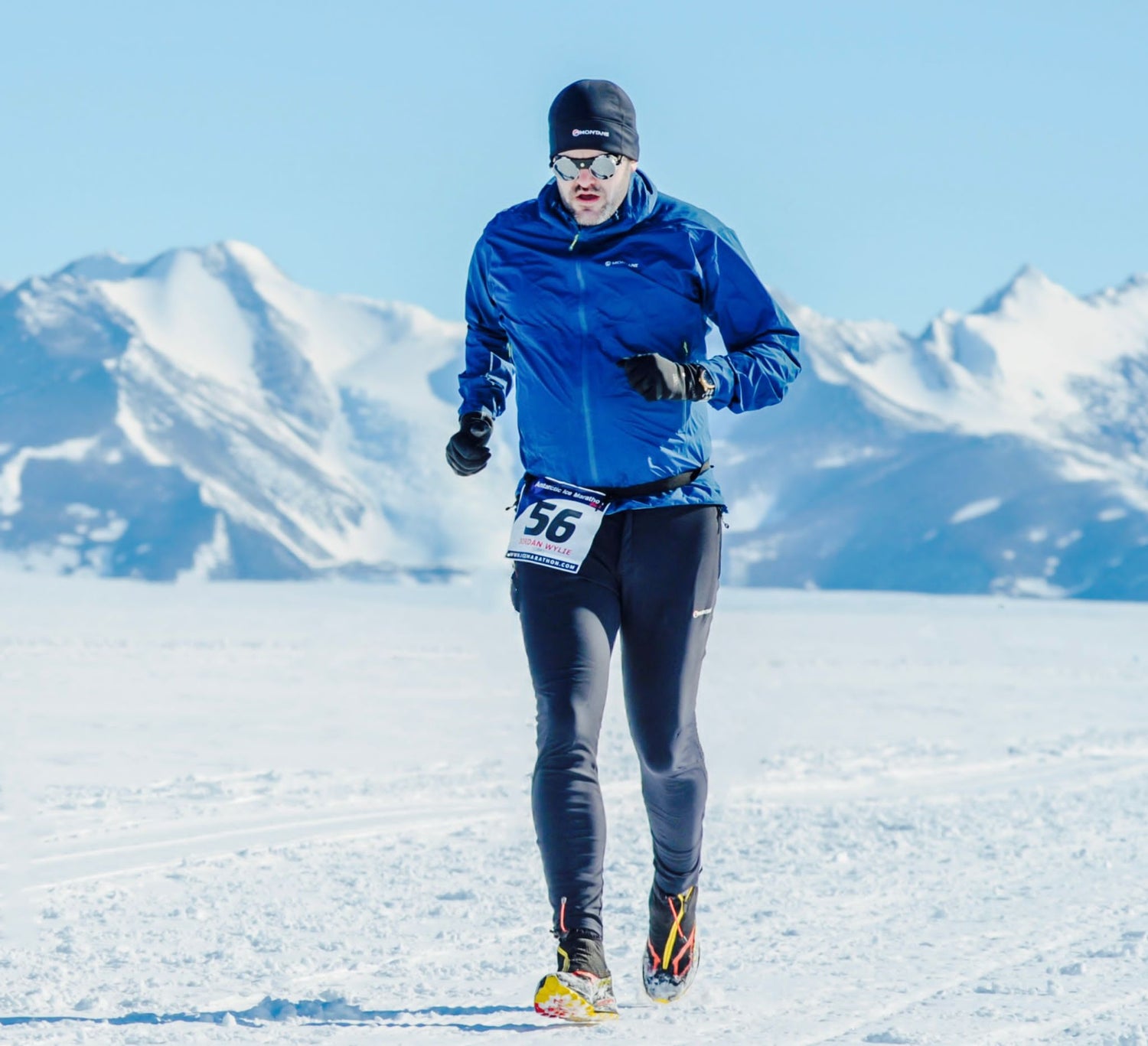 Success vs fulfilment
I've always believed that travel and embracing different cultures is the best education anyone can have. Exploring different countries, meeting different people and speaking different languages – that stuff is gold dust. 
Like many people, when I first left the Army, I was totally focussed on getting that well-paid job, the fancy car and the bigger house. But actually, after doing all that, I realised the stuff that fulfilled me wasn't anything to do with career, it was meeting new people and having new experiences. 
For me, perceived success and fulfilment are probably at opposite ends of the spectrum. Success is normally associated with money, your job and status, whereas fulfilment is how you actually feel inside. For a long time, I had one but not the other, and it took a personal tragedy for me to realise that.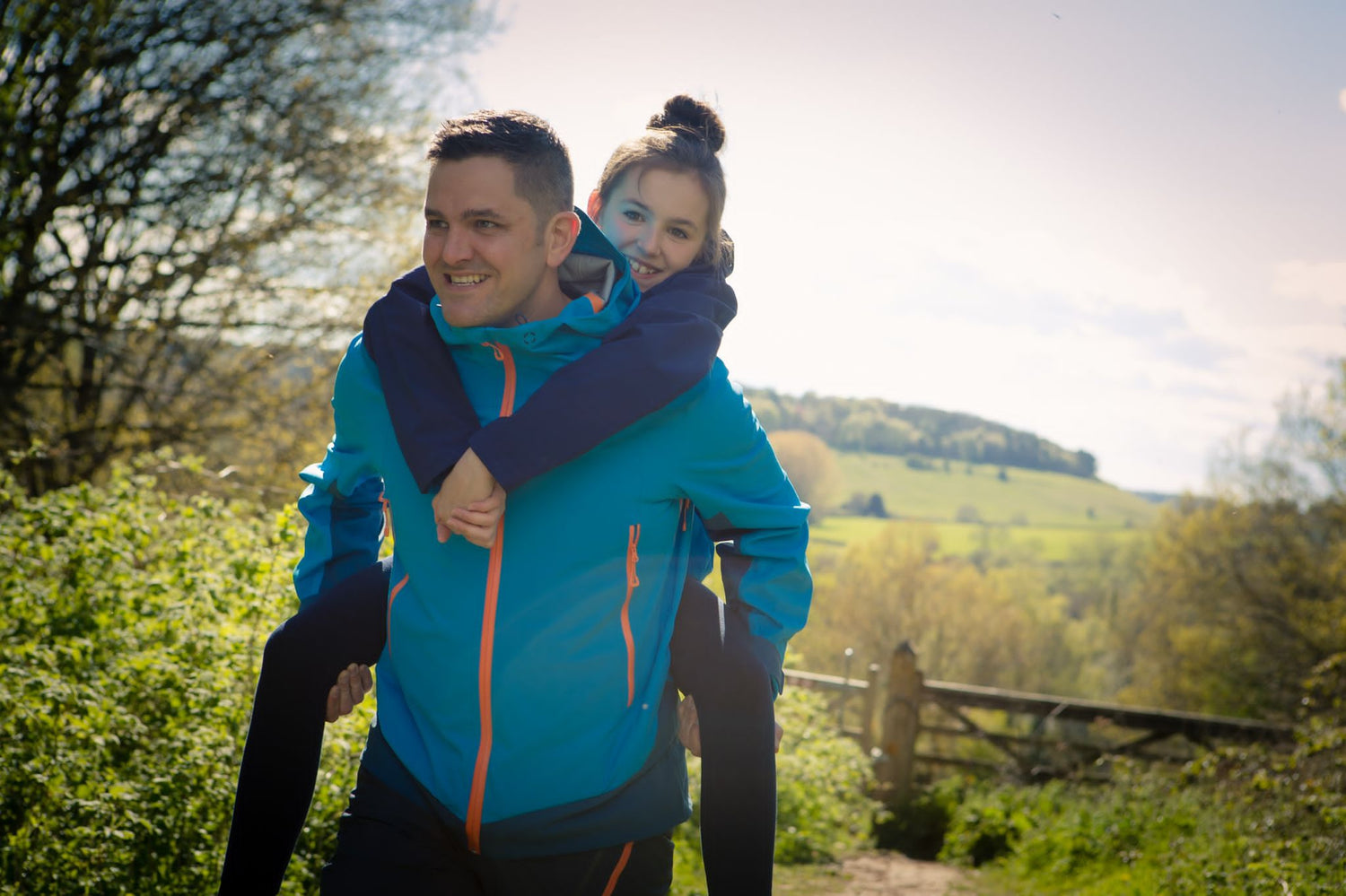 The tipping point
The breakdown of my relationship with the mother of my daughter hammered a lot of things home for me. I had left the Army and promised to be around a lot more, but I was still very selfish with my time. I worked in maritime security and I probably ended up spending more time away from home than I ever did in the Army.
I was earning good money, I could afford the shiny watches and fancy cars and business-class flights, I ate at the Mayfair and had an apartment in Dubai, but the stress that came with maintaining all that really started to get to me. On the outside, it was a very glamourous lifestyle, but it put a strain on every aspect of my life until, one day, I came home to an empty house. 
Social media didn't help, obviously. There I was, posting about whatever it is I'm doing in Dubai, while the missus is at home looking after our girl, seeing it all on her phone as it happens. It was a very naïve, very selfish period of my life – there's a lot I regret about that time and it effected my mental health for many years. 
Read Jordan Wylie on Managing Mental Health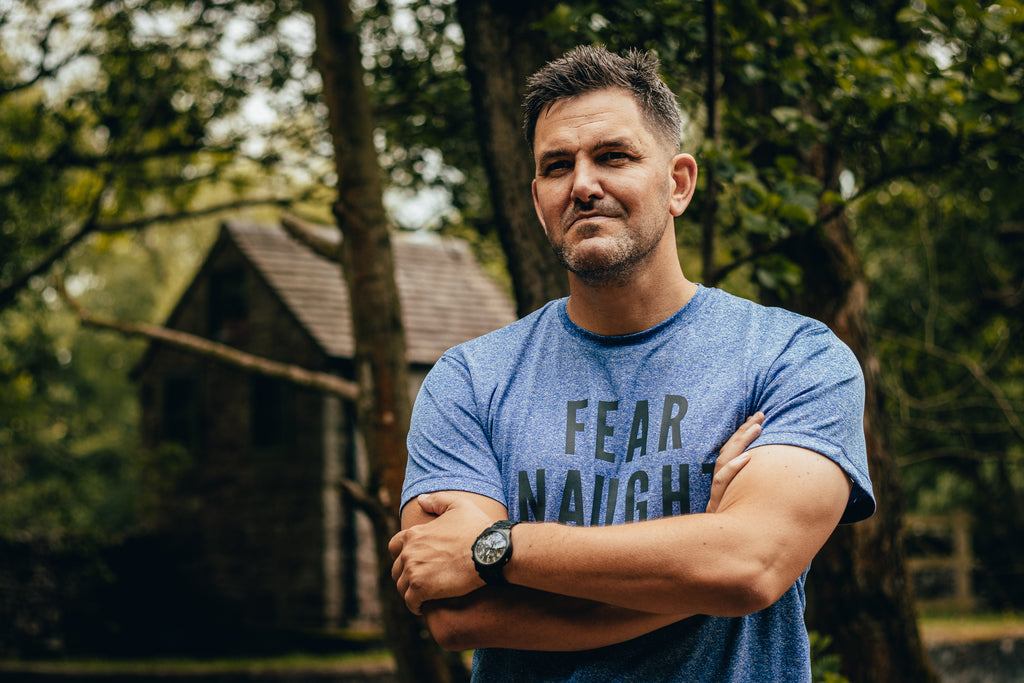 Moving forward
You can never change what has happened, but you take the lessons you've learnt into your future. When you dwell on things that have gone wrong, it can quickly become very depressing.
Being completely honest, if you had told me about anxiety and depression ten years ago, I wouldn't have believed they were real – I thought it was what people said they had if they were lazy and couldn't be bothered to getting up for work.
Listen to the podcast
These days, I'm on medication myself. I have been for seven years. It all came to a head when I was experiencing these terrible pains in my stomach – I genuinely thought I was on my way out. An ambulance came to pick me up and the paramedic inside assessed me. 
"You're dealing with a lot of stress, aren't you?" she said. It turned out the awful pain I was experiencing was being caused by all the tension and anxiety I had been feeling. There was nothing wrong with my body, just my brain.
I've learnt that it's so important to be aware of your mindset, to acknowledge if you have a problem and take steps to stop that problem escalating.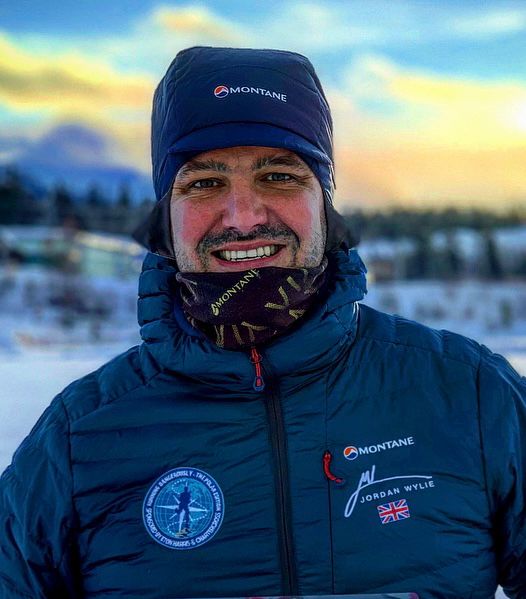 Why I left social media
I also just think that, if you have any sort of public profile, you have a responsibility to use it wisely and promote a healthy lifestyle, especially if you know young people are watching.
That's part of the reason I left social media - I don't think it's healthy for young people to wake up to the glaring light of Facebook or go to bed staring at Twitter.
I always say to them: more bikes and hikes, and less likes and swipes.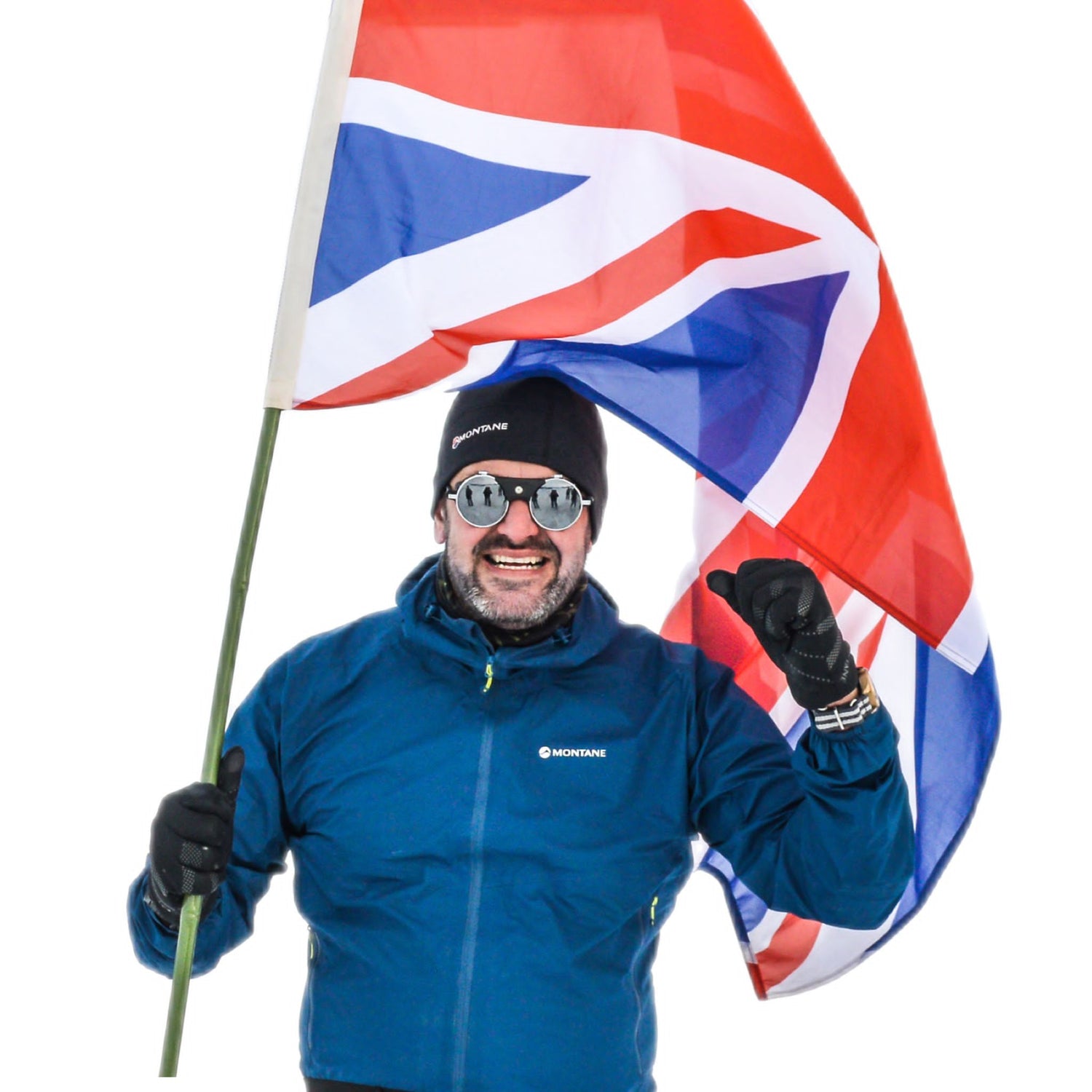 For me, it's allowed me to rediscover a little space in my brain that I forgot about for two decades. It's a little space of silence before I go to sleep and when I wake up. It's amazing to just spend the first 10 or 15 minutes of the morning thinking about the day ahead.
Similarly, when I go to sleep, I try to think about one thing that I'm quite proud of that I did that day, and one thing I wasn't happy with that I could have done better or differently. Just having little period of reflection helps your mental health immensely. 
Social media is a very interesting tool, because it does a lot of good in the world – it can promote causes, help fundraisers and keep people connected, but there's also a very dark side to it which allows people to be horrible with no repercussions. I've attended children's funerals because of it. I met a really incredible lady just a few weeks ago who had lost her beautiful son as a result of social media bullying. He had been made to feel completely worthless for months on end until he felt he just couldn't live any longer and took his own life. A tragedy. 
His mother gave me a piece of advice I'd like to share. Before we post anything on any social platform, ask ourselves three things: 
Is it true?  
Is it absolutely necessary?   
Is it kind? 
If it doesn't tick all three of those boxes, then we shouldn't be typing in the first place. 
Finding meaning after the military
I've been constantly searching for my purpose since I left the military 12 years ago, but over the last seven or eight years I've been working with lots of young people as a volunteer, sharing everything I've learnt. Between my role as a patron for certain charities and an ambassador for the cadets, I now spend more time volunteering with young people than I do actually working. When you leave the military, you can lose your sense of purpose. For me, helping the next generation, trying to inspire, encourage, educate and support them fills that gap. It means absolutely everything, I think. It's my purpose in life. 
To me, the heroes of society aren't celebrities, they're not famous. They're the people who volunteer with children or worked relentlessly through the pandemic to keep people safe. They're real people having a real impact on society, and they're not doing it for any awards, any accolades, any media coverage. They're doing it because they want to make a difference. They're the people who inspire me every day to be kind, do good and give something back. 
Being an adventurer
People think being an adventurer is just going on these great trips to different parts of the world, but I take it as quite a serious responsibility. You're there to inspire people and champion an important cause, whether it's mental health, sustainability, the climate or whatever else. I try to align my projects with the United Nations Sustainable Development Goals, and its prospect of one day achieving those goals that keeps me motivated. 
Listen to the podcast
Jordan Wylie on Managing Mental Health
Read more from Jordan as he shares his battles with depression and anxiety, and how he has learned to manage his mental health. Plus his tips for how to maintain a good mindset.
Read now
Fear Naught is owned and operated by Scotty's Little Soldiers and 100% of our profits allow us to support bereaved military children and young people around the UK through an effective combination of practical, emotional and educational support. Scotty's support young people who have experienced the death of a parent who served in the British Armed Forces. We offer a range of services designed to connect our members and create a community of bereaved military children built around mutual support.