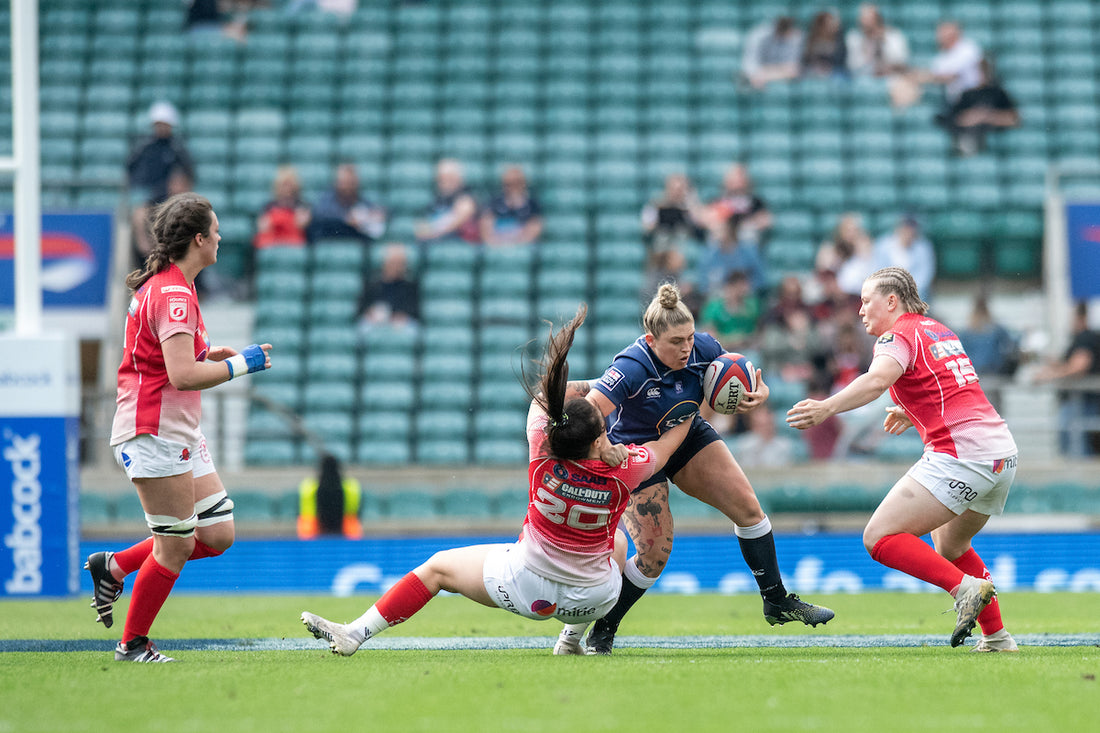 Podcast: Meet the Women's Army v Navy Rugby Teams 2023
For 125 years, the annual Army v Navy match was exclusively played by men. But, in 2003, women were finally given the opportunity to take part in this historic event that brings the military community together. 
Fear Naught podcast host, James Banks, sat down with Sergeant Heidi Silcox and last year's player of the match, Lieutenant Sally Bellhouse, from the Army team, as well as Leading Physical Training Instructor Suz Badger and Sub Lieutenant Rebecca "Baddis" Addis from the Navy team. They were joined by guest co-host Cath Brazier, Deputy Sport Editor at BFBS. 
They will go head-to-head on Saturday 13th May, but only one team can take home the legendary title. 
Like what you read? Sign up for emails and get 10% off Fear Naught merch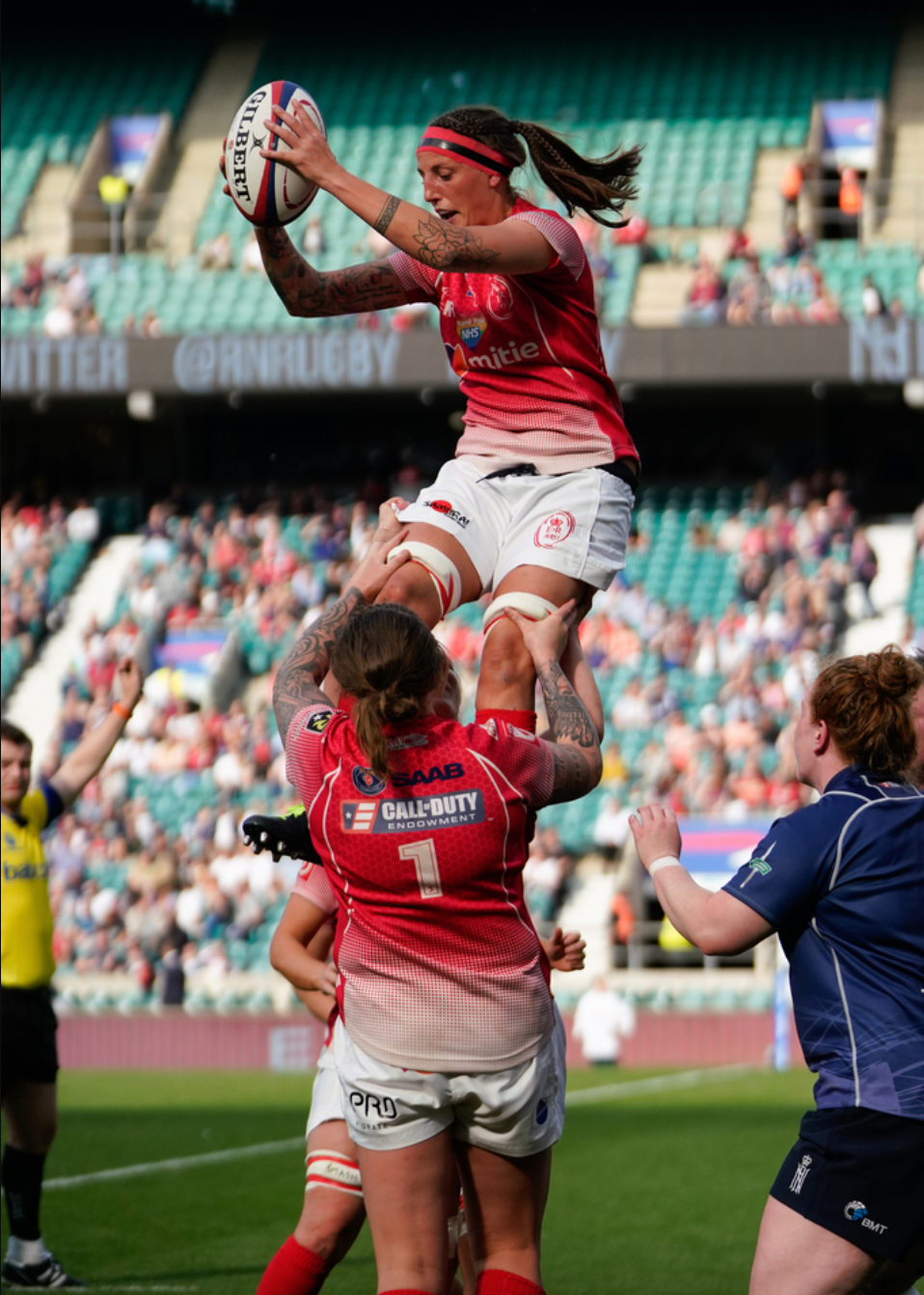 What's changed since the last Army v Navy rugby match?
Sally: At the end of the last season, we had a couple of people hang up their boots, but we had trials before Christmas and got a huge turnout. There's some really promising new talent coming through the ranks. Seeing how people fit into their teams, forming new partnerships, it's a really exciting time. 
Baddis: I think we had such a good such a good season last year and the culture in the team is just incredible, so I'm hoping we can continue pushing that forward. We developed a new aggression in our game last season, which I think we've carried through to this one. 
Listen to the podcast on Spotify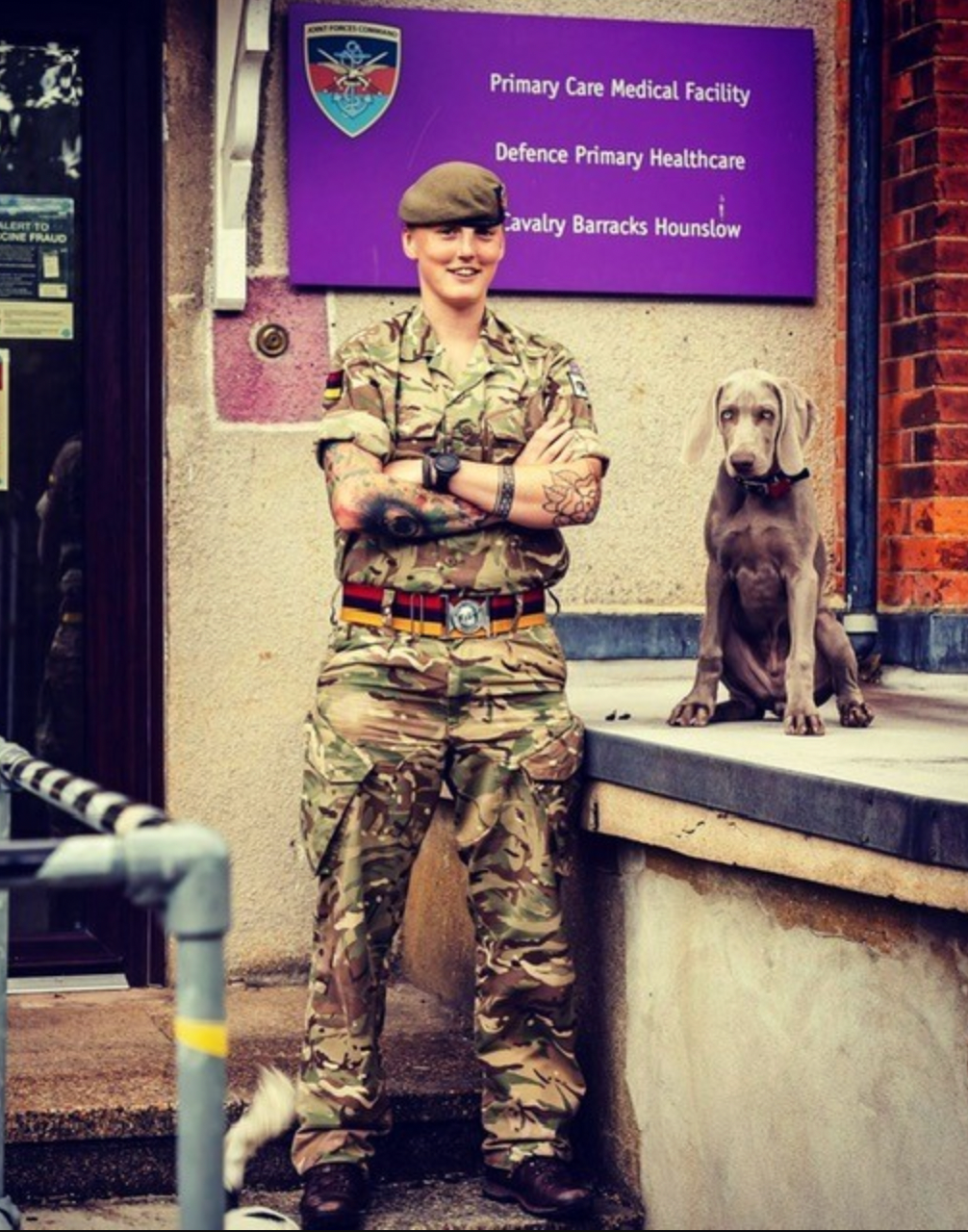 How do you balance sport and the military?
Suz: As you can probably tell by the ship Baddis is on currently, there's a lot going on in the Navy world at the moment, so a lot of people are deployed, meaning we're relying on quite a lot of that new blood to pull through. But that's life in the Navy. As the great saying goes, that's life in a blue suit. The military comes first, and at times like this sport has to take a back seat. 
Sally: It's very much a case of the Army comes first, and sport comes second. Everyone's a soldier first. However, if there's nothing that's an operational requirement or something that only I can fulfil, then generally speaking, I've been very well supported. Everyone really acknowledges the benefits of playing service sport. Not just because we're representing women's sport, but also the positive effect it has on teamwork, mental health, leadership. 
Wear your Fear Naught with pride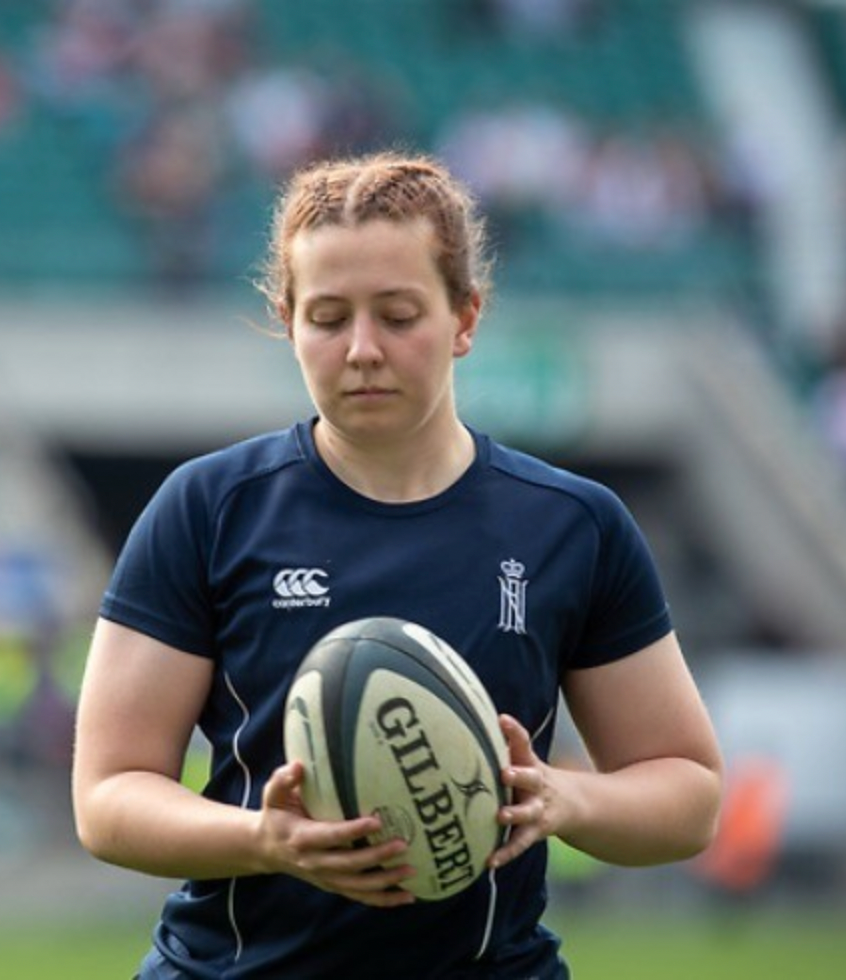 How do you prepare for the Army v Navy match while on ship?
Baddis: I'm rugby obsessed, which helps. It would be harder if I didn't love it, but as it is,I'm in the gym every day, especially if there's rugby on the TV, and I'm talking about rugby in the group chat whenever we have wi-fi. The main thing for me is to work hard and get lots done while I'm here, so that when we're back, I've earned that availability. It's been heard of for some people to get helicoptered away to play in the match, but I wouldn't count on it!
Listen to the podcast on Spotify
How does it feel to play at Twickenham?
Baddis: It's a great feeling. You're playing somewhere you used to go with your family as a spectator, somewhere you used to go over the weekend with mates. Suddenly getting to be on that pitch instead of in the stands is a proper experience.  
Heidi: For me, the main memory I have is the sheer noise. I remember warming up in front of that huge crowd and literally not being able to hear the person next to me. It felt like such a massive occasion. 
Check out our latest podcast episodes
Meet the Men's Army v Navy Rugby Teams 2023

The Fear Naught Podcast welcomed competitors from the Men's Army v Navy Rugby 2023 Teams ahead of the annual rugby match on May 13. They will play in front of 82,000 people at Twickenham in the largest amateur sporting event in the UK. Find out what it takes to join a military rugby team.

Listen now

Mark 'Billy' Billingham on Mastering Self-Motivation (The SAS Way)

SAS: Who Dares Wins' Chief Instructor and former soldier, Billy Billingham, knows danger better than any man alive. He shares the truth about what it's like to be part of an elite military unit, plus how the Channel 4 show compares to the gruelling reality of true SAS selection.

Listen to his story

Building a Tactical Athlete with Mike Chadwick

Former Paratrooper and Royal Army Physical Training Corps Instructor, Mike Chadwick, has spent his career optimising human performance. He joined the military at 16 and now provides elite physical training for UFC fighters and emergency services.

Listen to his story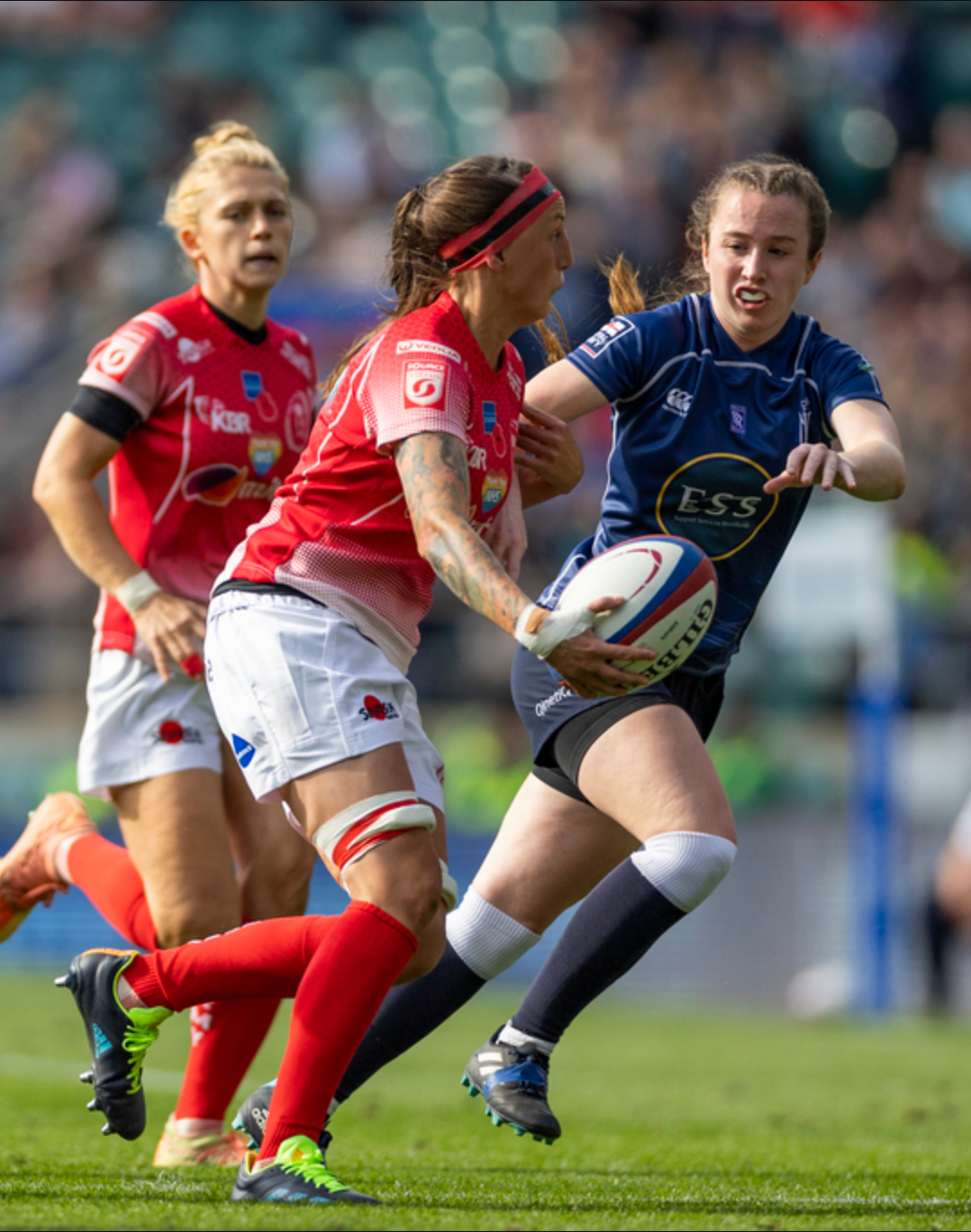 The Navy lost the 2022 Army Navy match. Will they lose again?
Baddis: Of course there's pressure to not lose again, but you can't think about too much because then it gets in your head. Last year, I think we played really well, but when things weren't going our way we allowed our heads to drop a little bit. I know our time will come, though. It's all about training and persistence. It's not going to happen overnight. 
Heidi: You have to give the Navy a lot of credit. We obviously watch each other's matches, and you can see they've come on leaps and bounds. It's not like the Army Navy match 10 years ago, where it's a bit of doddle for the Army. Last year we couldn't take our foot off the gas. We had to really double down, because didn't want to be the team to take that loss and cause that upset. 
Listen to the podcast on Spotify
How did it feel to win player of the match last year?
Sally: It still feels weird. Iabsolutely wasn't expecting it and it came as a huge shock.I think it's because we'd spent the whole season working on our group game, really focussing on our teamwork, so we didn't have any particular players we relied on more heavily than others. The whole point of the game was that, if anyone had to leave to pitch,every single person on the side could step up and take their place. Rather than building the team around a few strong players, we wanted a team where everyone could do whatever was required. It was a massive honour to be player of the match, but I don't think I deserved it more than anybody else on our team.
Is women's rugby taken seriously in the military?
Baddis: It's getting somewhere.There's still such a way to go in women's rugby in general, but we're seeing little wins like playing at Twickenham and longer campaigns and things like that. Twickenhamin particular helped with bringing some new girls in. There are still strides to be made, but we've got a brilliant team and we'redefinitely pushing forward.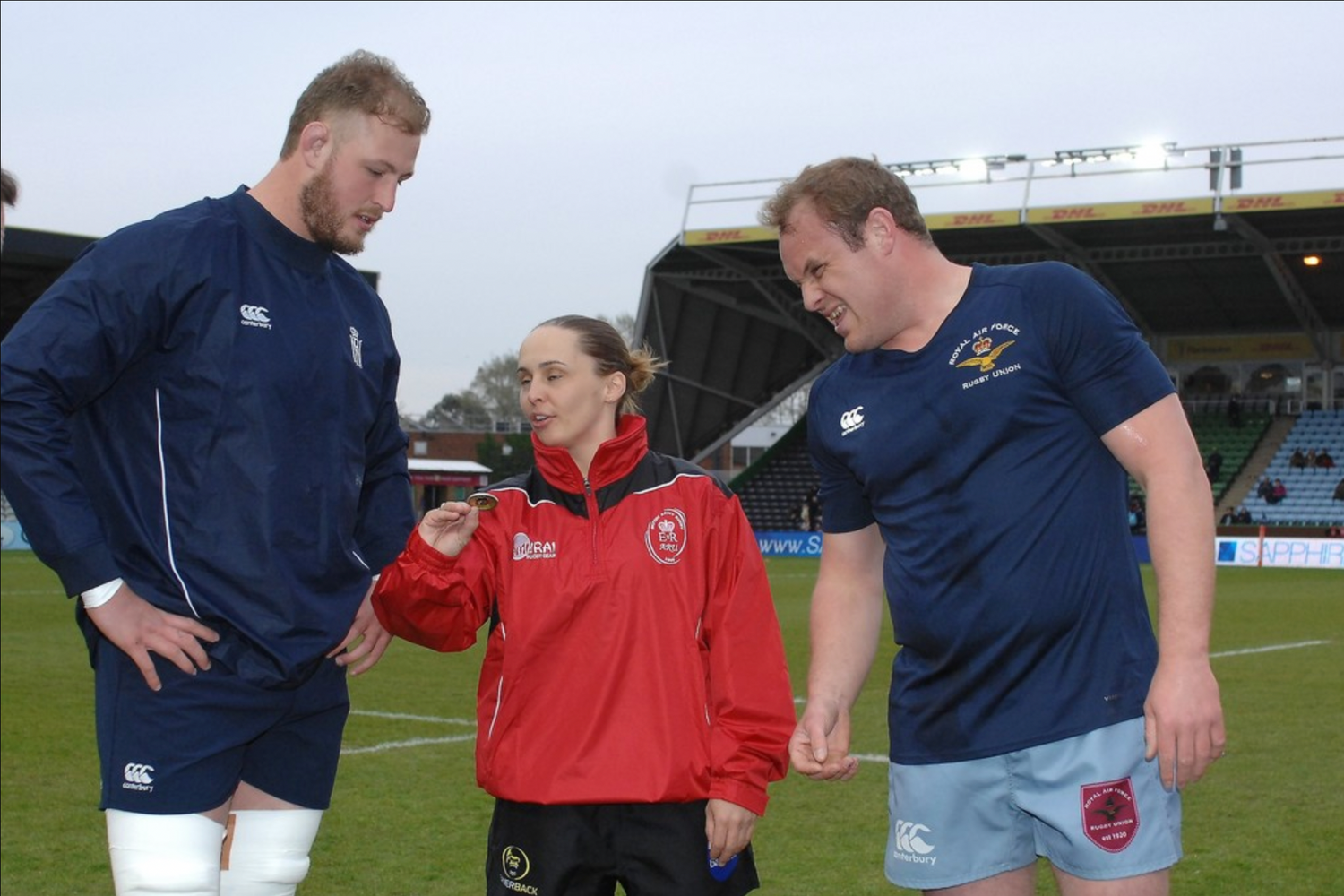 What are your predictions for the Army v Navy match 2023?
Sally: Naturally, I'm backing the Army to win. The match is happening on my 26th birthday, so that would be an excellent present for me. Obviously, I'd like to win by a comfortable margin, but tight games are always more fun. 
Suz: Navy, of course. We've got the girls, we've got the talent, we've got the focus. We just need to lean into being more aggressive as a team, believe in ourselves and take that belief to the pitch. 
Listen to the podcast on Spotify
Fear Naught is owned and operated by Scotty's Little Soldiers. 100% of our profits allow us to support bereaved military children and young people around the UK through an effective combination of practical, emotional and educational support. Scotty's support young people who have experienced the death of a parent who served in the British Armed Forces. We offer a range of services designed to connect our members and create a community of bereaved military children built around mutual support.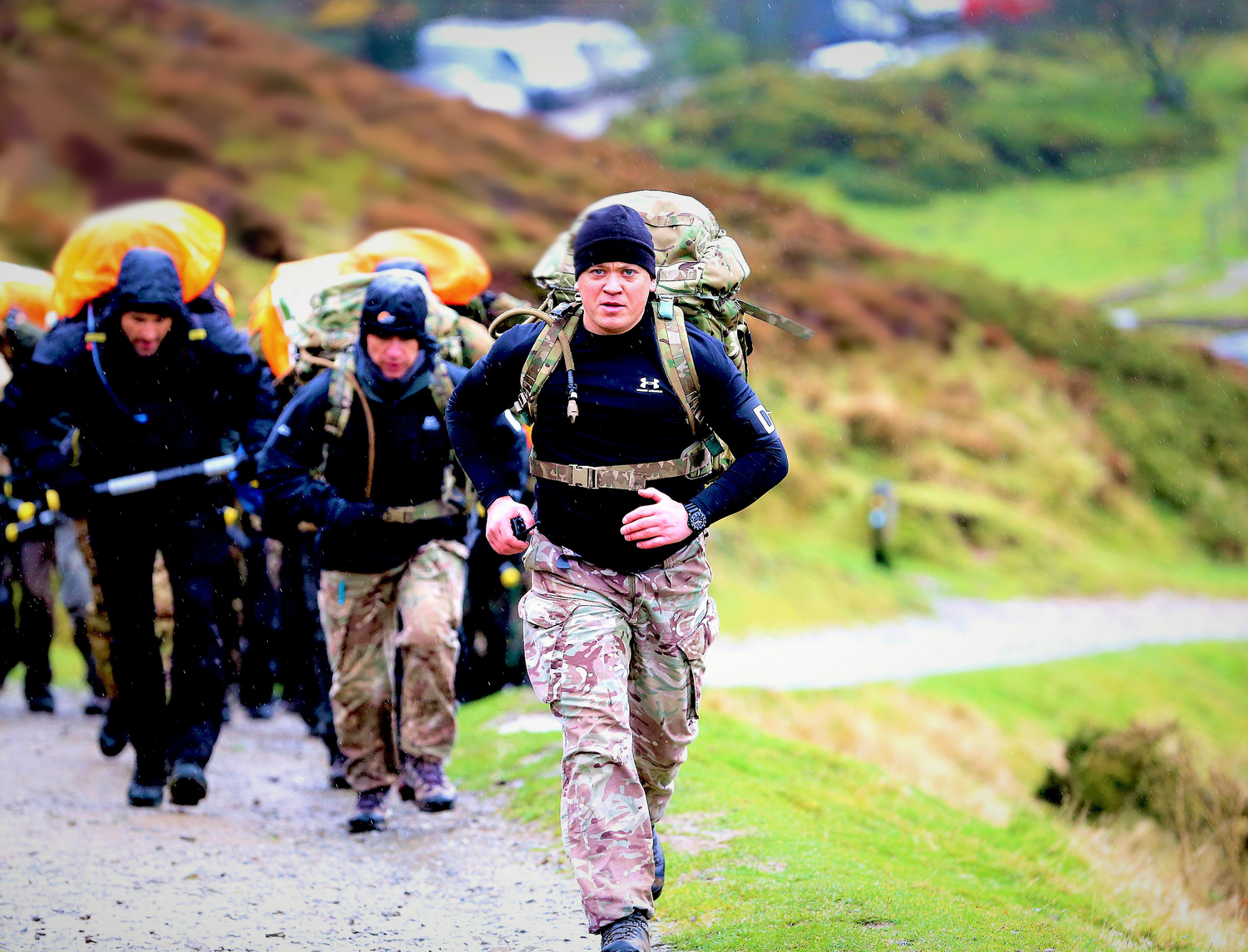 Take on an SAS Challenge
The Fan Dance is a true test of the Fear Naught mindset, it will test your endurance as you battle against the distance, fatigue and lactic acid! Test your endurance with this 24km SAS Selection challenge to ascend Pen Y Fan. Join the Fear Naught Community in our Summer challenge!
JOIN THE FEAR NAUGHT TEAM