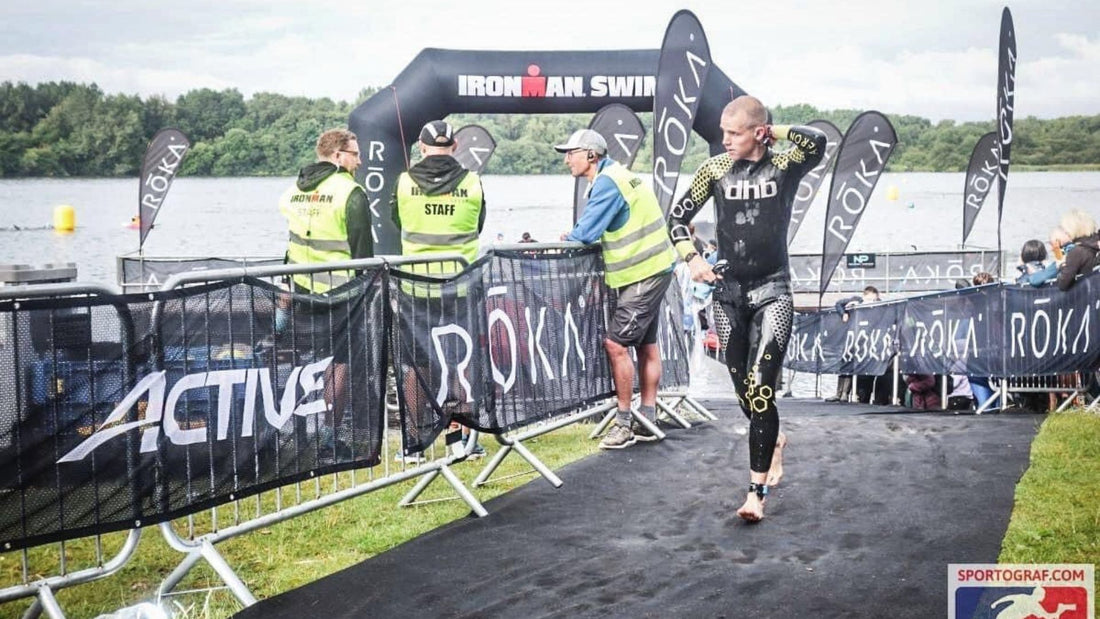 Soldier completes first Ironman triathlon in full military gear
The Ironman triathlon is not just a measure of your physical fitness. It's a test of mental toughness, endurance and your ability to withstand whatever is thrown at you. The 2.4-mile swim immediately followed by a 112-mile cycle and 26.2-mile marathon is a challenge for even the most experienced athletes, but that didn't stop REME vehicle mechanic, Cpl Alan Jones, undertaking his first ever Ironman – the Bolton Ironman Challenge – wearing full military gear, including a 12kg bergen strapped to his back.
Like what you read? Sign up for emails and get 10% off Fear Naught merch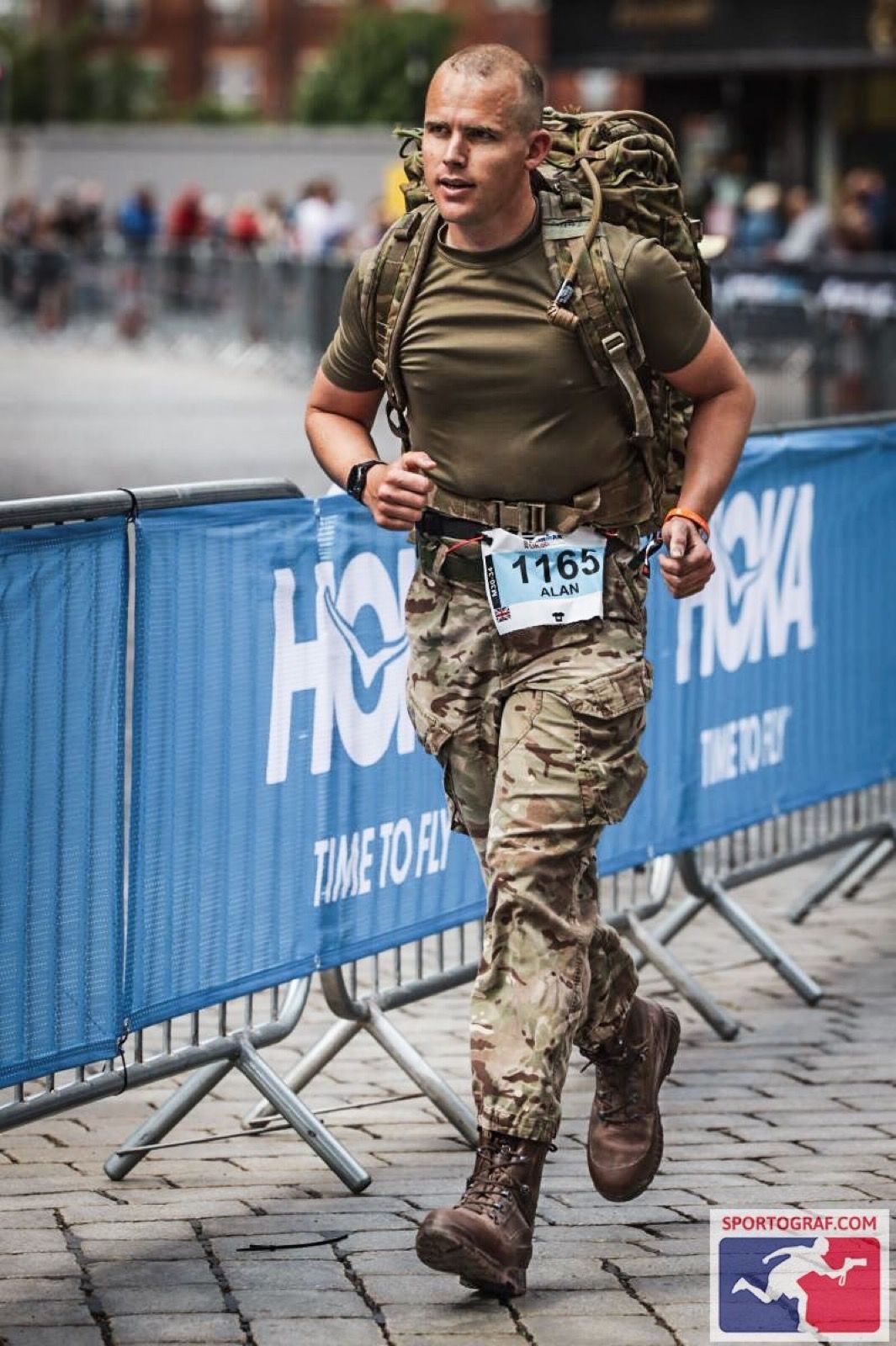 "I hadn't done an Ironman before and I just wanted to jump straight in. The way I looked at it was loads of people do the Ironman every year, so I wanted to up the difficulty a bit. Since I was doing it for a military charity, I decided to keep it military themed and wear my full kit the whole time – boots, trousers, t-shirt and a bergen with 12 kilos in it."
Training for the Ironman Challenge
Training for such an extreme event involves planning, commitment and mental fortitude. The payoff is immense, but it's not a quick process, as Alan can attest: 
"You need to put in a bloody lot of hours. It was difficult, I'm not going to lie. I'm in the Army, and I only recently got clearance to do my own training instead of PT sessions. It meant that, for most of my training, I was doing work PT sessions during the week, then squeezing in my own training sessions around that." 
Alan prepared a six-month pre-race training plan – a checklist of physical milestones he wanted to reach and when he wanted to reach them.   
"The issue I faced was that occasionally a PT session would be a lot harder than expected, which meant by the time my own training session came along, I was already a bit knackered. It was sometimes difficult balancing everything. I've got two little kids as well, so there's also the issue of not sleeping much because they're always up." 
"Train, train early, and then train some more. Also, make sure to plan your training routine around the course. If you're doing it in Bolton, for example, make sure to train on the hills. If you think you're ready, you're probably not."
Cpl Alan Jones, REME vehicle mechanic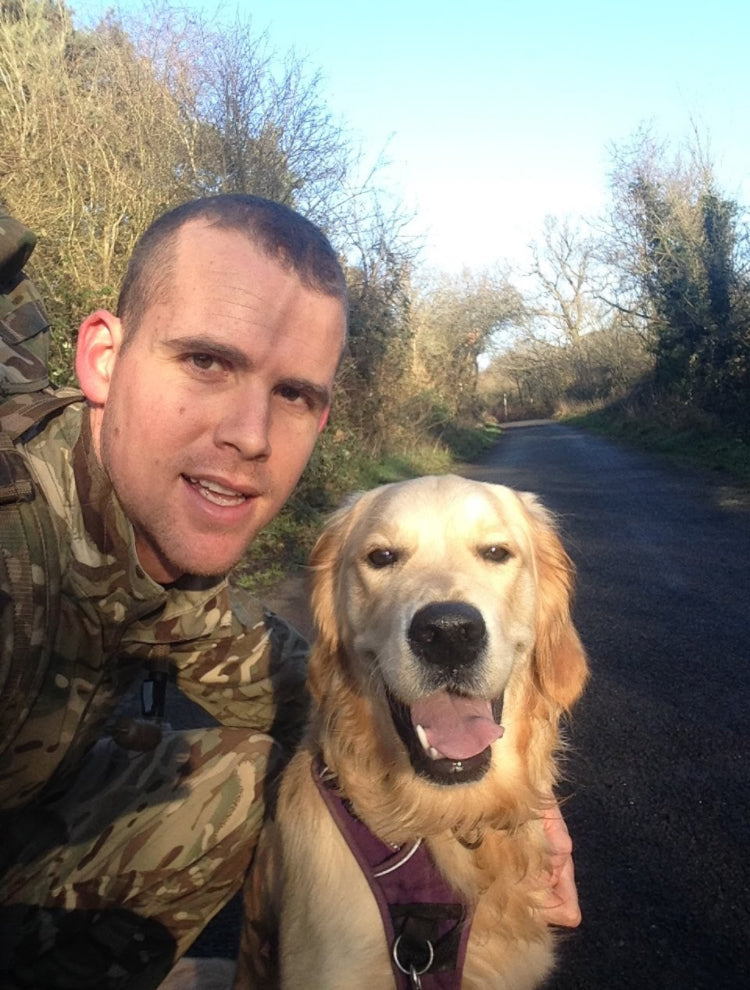 Swimming
Setting off from Bolton Town Hall, competitors traversed the enormous 140.6 miles over land, earth and sea before looping back to the finish line in Bolton Town Centre.  
The first section of the race went well. Alan had hoped to complete the 2.4-mile swim in an hour and 15 minutes and ended up doing so in an hour and 16, just one minute off his planned time.   
"Swimming was the easiest bit for me. I'm a fairly strong swimmer and I was able to pace myself. The only thing was that, with so many people in the water at once, you sometimes got in each other's way – banging into each other and stuff. That added to my time a little, but I managed to make it up."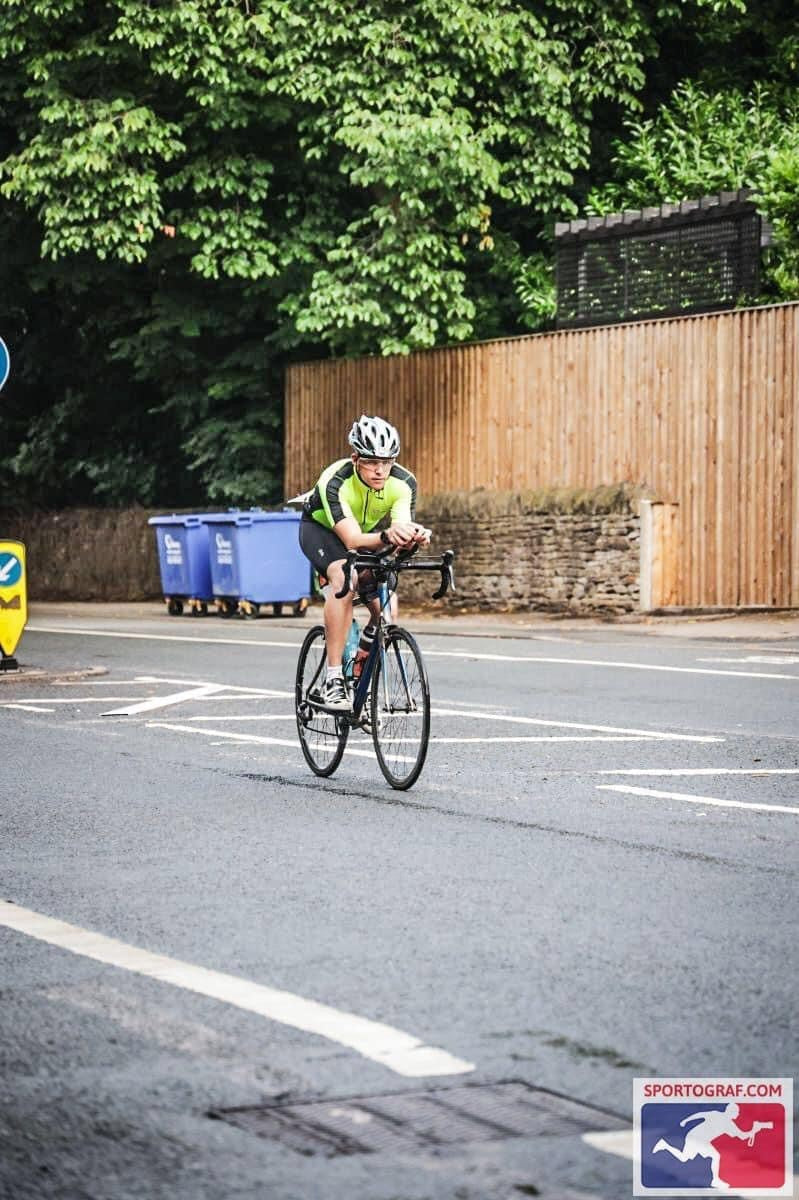 Cycling
The second section of the race – a 112-mile cycle – caused Alan to reassess, with lots of uphill segments forcing him to push himself harder than he had anticipated.  
"It was a lot hillier than I had thought it would be. It took a lot out of my legs, which meant when I got around to doing the marathon, I could feel my body wanting to cramp up the whole time." 
Despite the setback and physical discomfort, Alan's mental resilience pushed him forward, ultimately completing the race in an impressive 15 hours and 30 minutes. 
"I just kept thinking, 'I've got to finish this. There are lot of people who have donated a lot of money.' Plus, I'm never one to quit something at the best of times."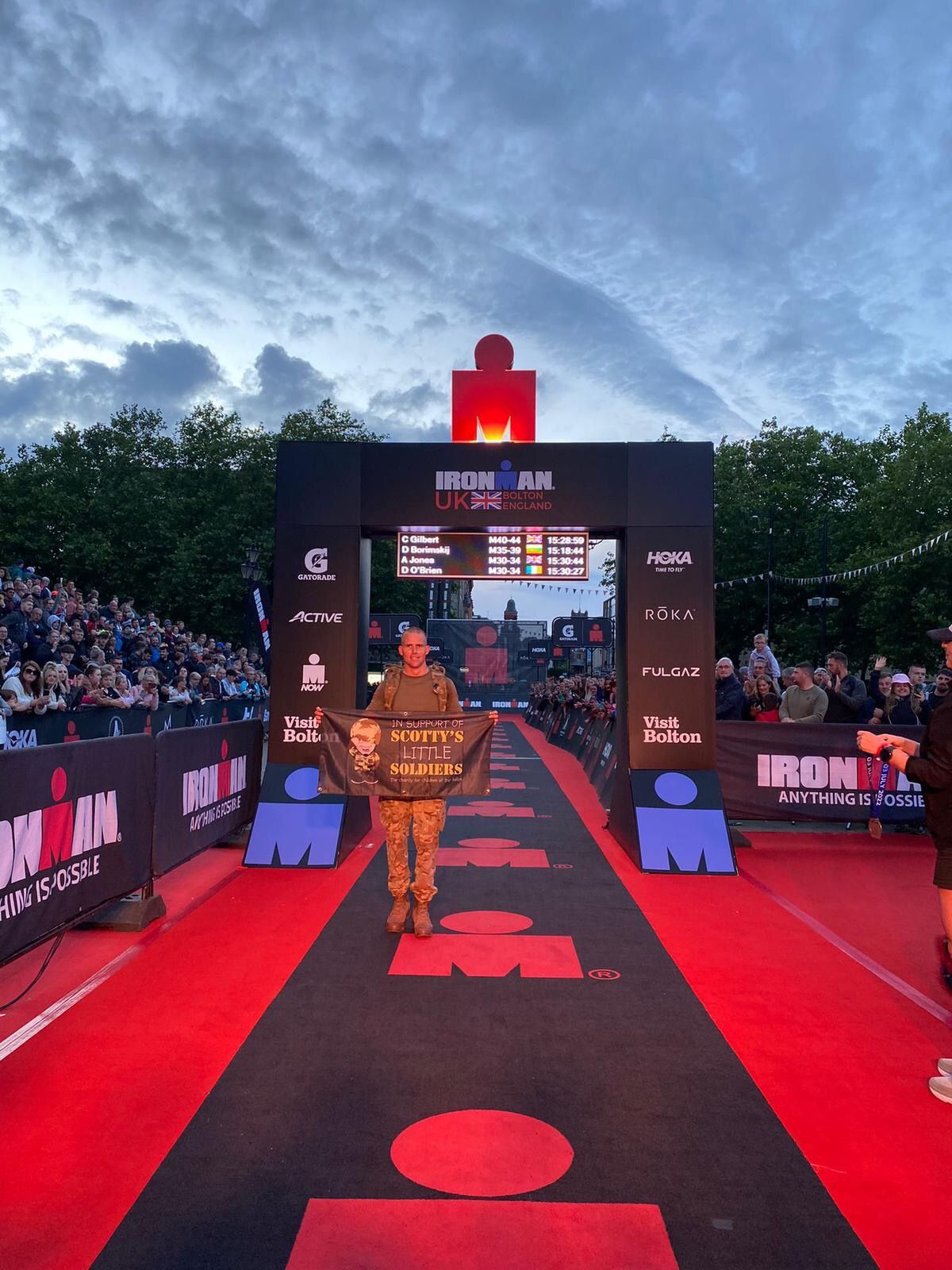 Supporting bereaved military children
As a result of his efforts, Alan raised £1,460 for Scotty's Little Soldiers – the charity for bereaved military children. 
"My original target was £1000, but we were able to keep raising money even after the race. The Ironman crowd are amazing – they're so generous and so supportive, they make you feel like a little celebrity."   
Fear Naught is owned and operated by Scotty's Little Soldiers and 100% of our profits allow us to support bereaved military children and young people around the UK through an effective combination of practical, emotional and educational support. Scotty's support young people who have experienced the death of a parent who served in the British Armed Forces. We offer a range of services designed to connect our members and create a community of bereaved military children built around mutual support.