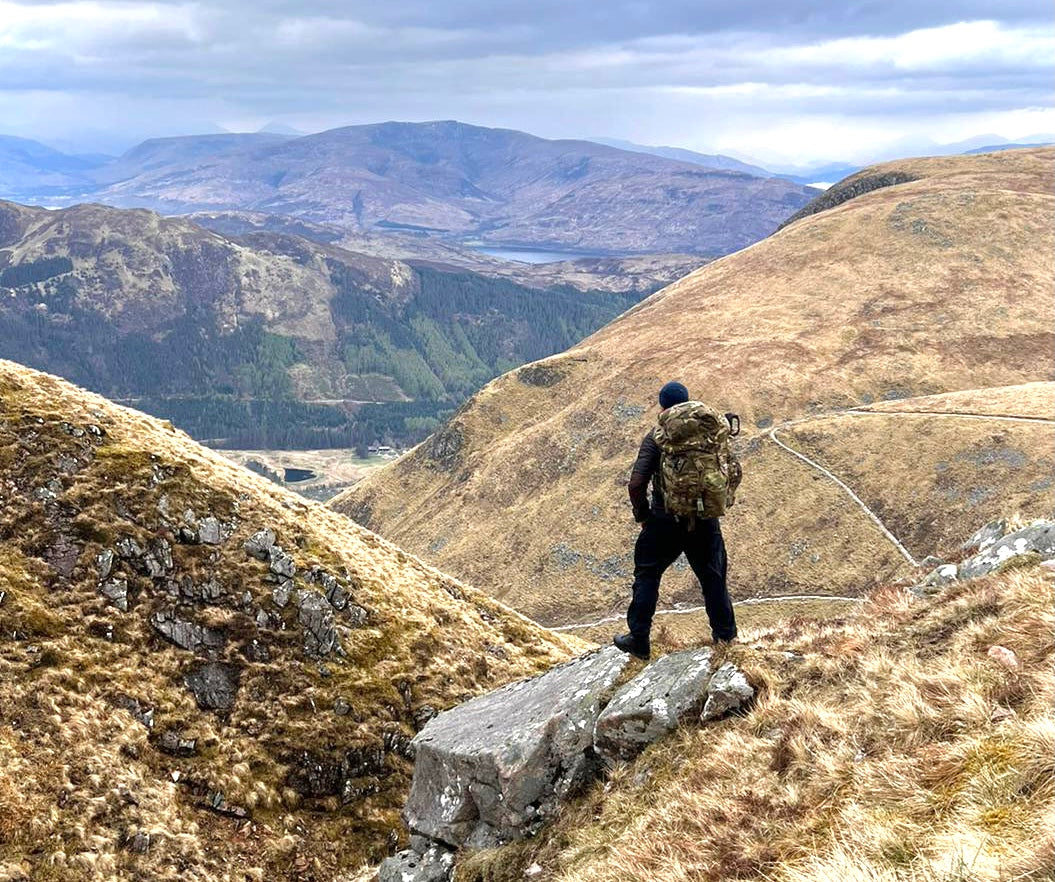 Top Tips for Facing the Fan Dance
"The Fan Dance is an iconic route and a proper military statement which sets you up to deal with lots of other challenges you're going to face in life. Not just physical, but mental."
Ex-UKSF Jason Birch, founder of the S.F. Experience
Sign up for The Fan Dance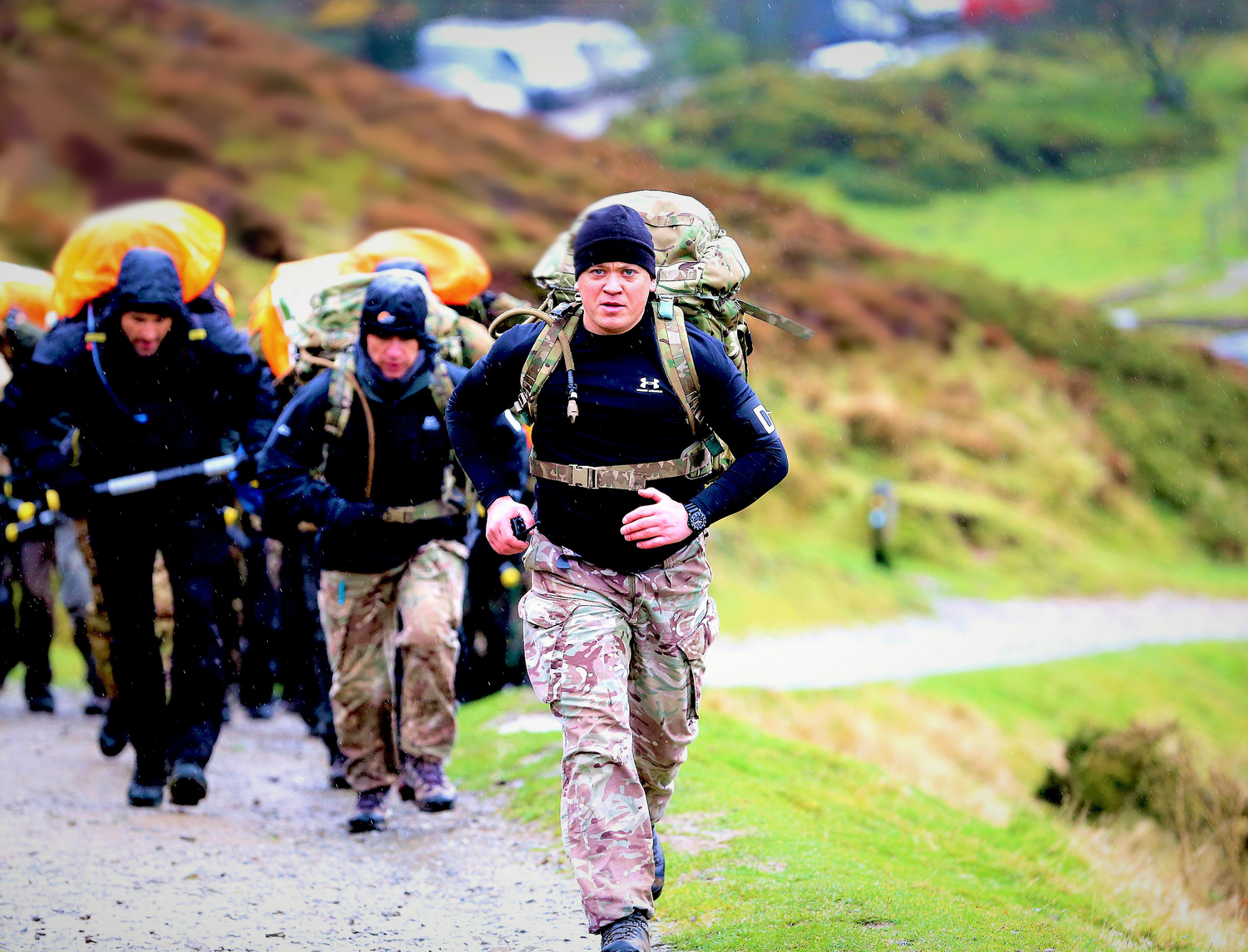 What is the Fan Dance Special Forces Selection Test?
The Fan Dance is a 24 km load bearing march along the Pen y Fan and replicates the pre-selection Special Forces test to weed out those who don't possess the required physical or mental strength. Candidates climb Pen y Fan's west slope, the highest peak in southern Britain, and then descend on the far side, known as Jacob's Ladder to a turn-around point, then back the same way.
What distance is the Fan Dance?
 The Fan Dance is a 15-mile weighted endurance trek up the steep slopes of the Pen y Fan.
Is the Fan Dance difficult?
It wouldn't be an SAS Selection Test if it wasn't. The whole Fan Dance is a test of extreme endurance, butthe return to the summit up Jacob's Ladder, a huge stone staircase on a severe gradient, is arguably the most unforgiving section.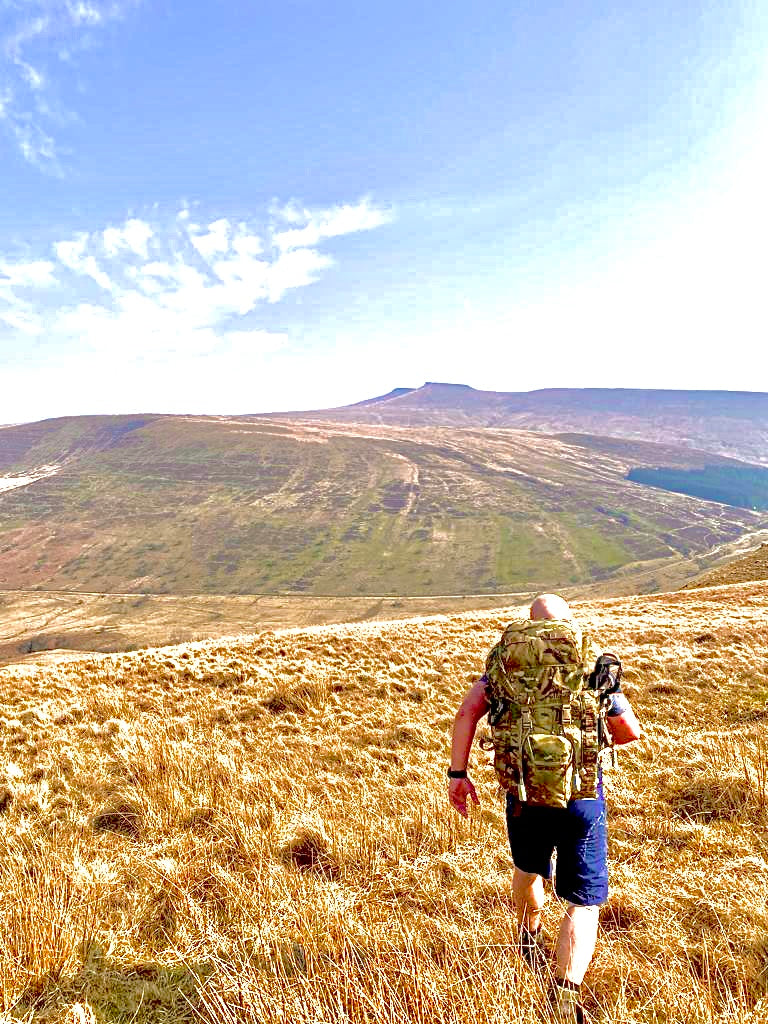 How much weight do you carry on the Fan Dance?
For those after the true Fear Naught experience, a bergen weighing at least 35lbs must be carried up the Pen y Fan containing essential mountain kit. On top of this, you must carry four litres of water plus food and carbohydrates to fuel you on the march. Altogether, that's a weight of around 45lb, or just over 20kg – roughly the weight of a four-year-old child.  
The S.F. Experience also offers an entry-level category called 'Clean Fatigue', for which you don't need to carry a set weight – just your survival kit. Perfect for newcomers to extreme endurance challenges.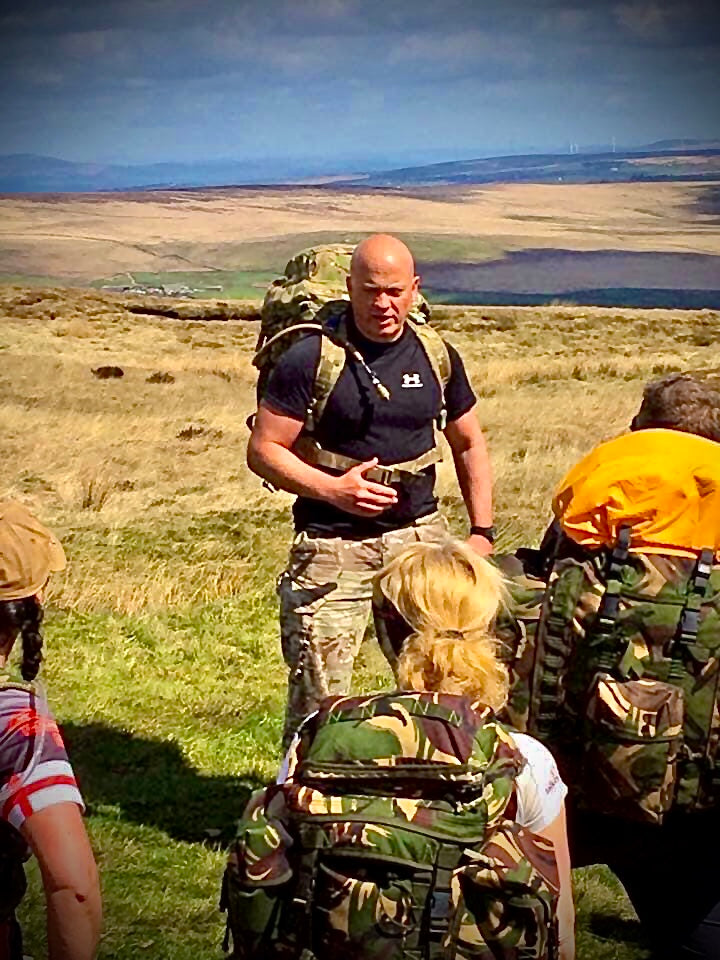 How long does it take to complete the Fan Dance?
Most challengers take between three and seven hours to complete the Fan Dance. Under SAS conditions, the time limit is four hours and ten minutes, regardless of weather. Your watch is taken away and you have no way of knowing how long it's been or what the time is.  
The S.F Experience is more accessible, allowing challengers to set their own goals and tackle the Fan Dance in their own way. You can self-impose true SAS conditions or take it at your own pace. Whatever your choice, it's a challenge guaranteed to test your endurance, fitness and mental strength.   
Take on The Fan Dance
Preparing for the Fan Dance
What should I remember when packing for the Fan Dance?
Write an equipment list that includes everything in your bergen and make sure you know where everything is in case of emergencies. 
Place the heaviest and most used items at the top of your bergen and group them into sections. For example, keep all first aid equipment in one compartment. 
Bring a water carrier. You're going to need to consume a lot of liquid during the challenge, so this is extremely important. Always pack a back-up carrier in case the first leaks. 
Ensure your bergen sits high enough and stays close to your back. This will stop the weight dragging you down as much. 
Get kitted out in FN best sellers
What should I wear during the Fan Dance?
If you're taking part in the winter Fan Dance, wear multiple light layers, a neck buff and warm hat.  
Non-Gore-Tex boots with natural fibre socks are good for letting your feet breathe and are recommended if you sweat easily. Ensure any new footwear has been worn in. 
Wear a bergen that's comfortable and sits close to your back. It should feel like part of your body. 
How should I train for the Fan Dance?
Start early – the more time you have to prepare, the better. 
The Pen y Fan is extremely steep at points. Train on steep terrain to replicate the feeling and teach your body how to deal with the harsh gradients. 
Go tabbing regularly, progressively increasing the amount of weight you're carrying. 
Train whatever the weather. The Fan Dance doesn't care if the sky is grey, and neither should you. 
Listen to the podcast now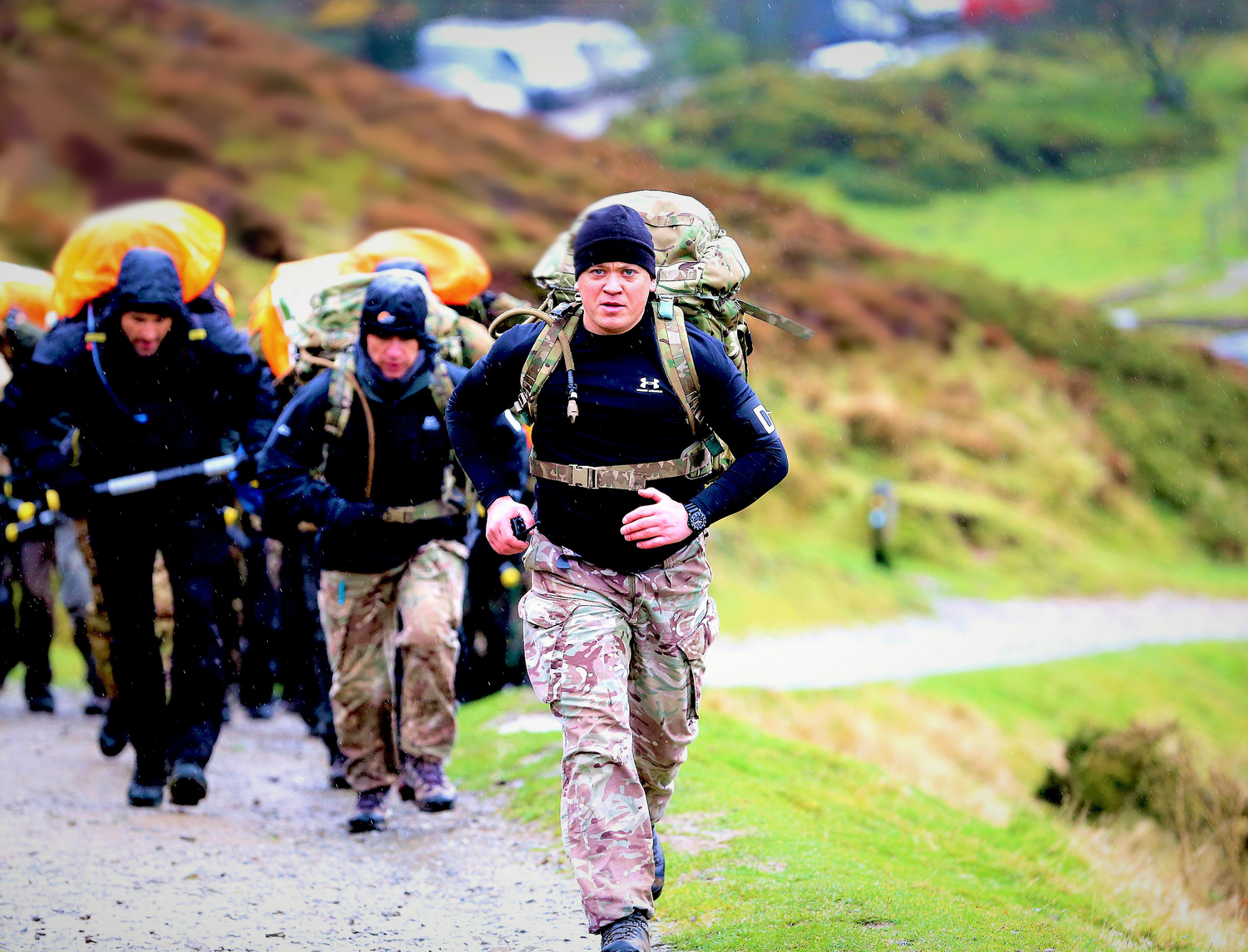 Podcast: Jason Birch on Training for an Elite Mindset
Ex-UK Special Forces and Physical Training Instructor, Jason Birch, has spent his life overcoming adversity and teaching others to do the same. Now a successful entrepreneur and founder of the S.F. Experience, he offers civilians a taste of what it's like to tackle UK Special Forces selection -including the infamous Fan Dance.
Listen now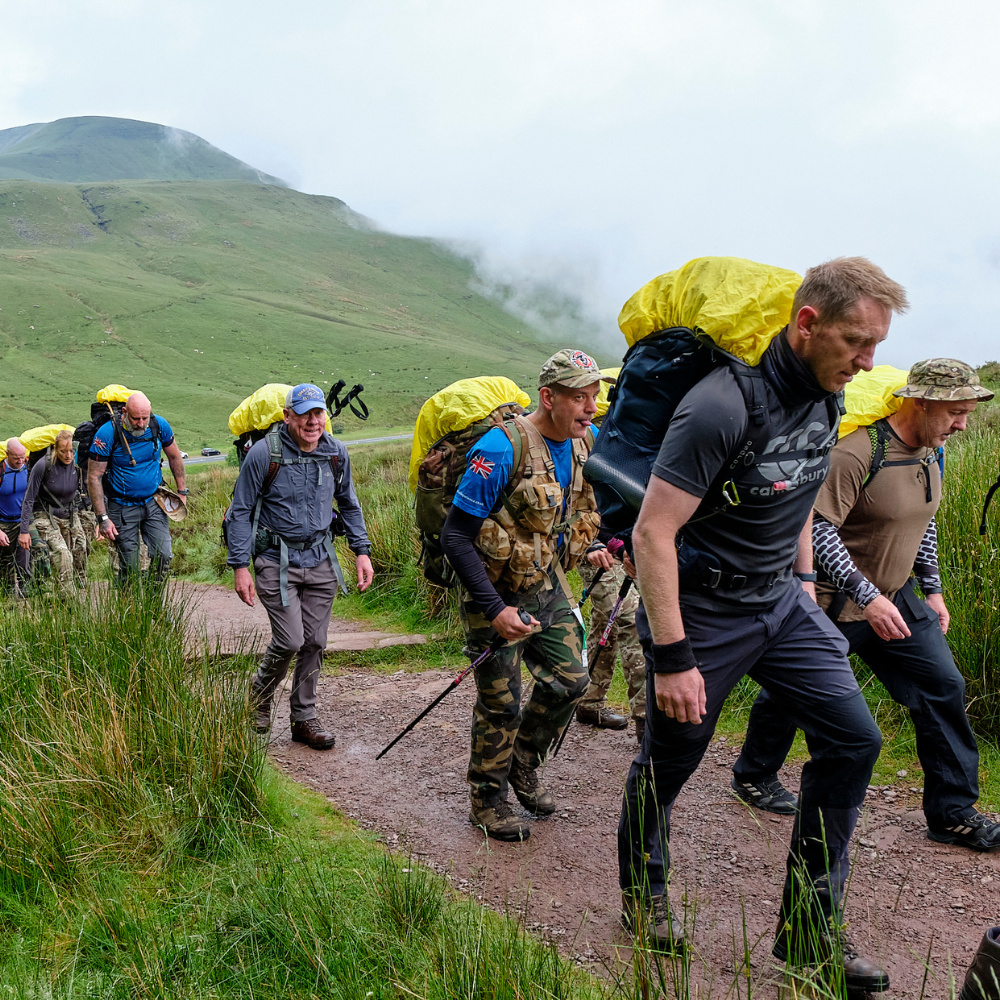 How should I fuel myself during the Fan Dance?
Make sure to drink lots of water and have a large meal the evening before full of complex carbs. Pasta and meat dishes are ideal. Eating a portion of fruit and vegetables with each meal will aid digestion and ensure your endurance is at peak capacity. 
The Pen y Fan is a marathon, not a sprint. While facing the Fan Dance, carry a snack bag of mixed simple carbs such as jelly babies, flapjacks and dried fruit, which you can eat at short, regular intervals. 
How can I look after myself during the Fan Dance?
Drink water and snack regularly. You're going to grow tired, so it's important to keep yourself energised. 
Stop and check yourself over at the halfway point. Remove your boots and socks, dry your feet, stretch your muscles, ensure any exposed skin is protected by sun cream and brace your mind and body for the second half. 
Set yourself incremental goals. Rather than seeing the Fan Dance as one big undertaking, mentally separate it into multiple smaller challenges.  
Take on the challenge in a safe environment alongside trusted professionals, such as the S.F. Experience. The Fan Dance can be dangerous, so it's vitally important you're with a group of people who know what they're doing. 
Sign up for The Fan Dance
Fear Naught is owned and operated by Scotty's Little Soldiers. 100% of our profits allow us to support bereaved military children and young people around the UK through an effective combination of practical, emotional and educational support. Scotty's support young people who have experienced the death of a parent who served in the British Armed Forces. We offer a range of services designed to connect our members and create a community of bereaved military children built around mutual support.