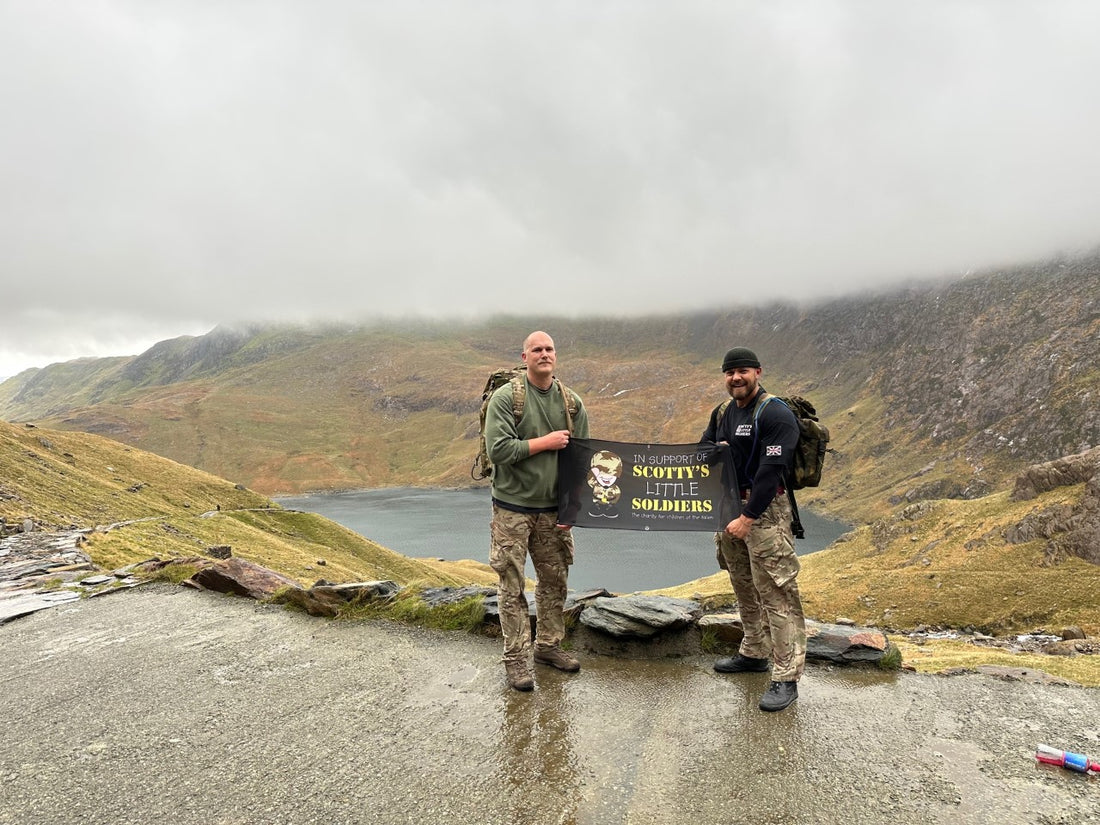 Veteran conquers Snowdon – the highest mountain in Wales - 3 times!
Veteran Danny Davies, a former soldier in the Royal Engineers, set himself the challenge of conquering Mount Snowdon, the highest mountain in Wales not once, but three times while wearing a 20kg bergen on his back. He talks about the importance of mindset when it comes to building resilience.
Conquering Mount Snowdon is no small feat. Standing at 3,560 feet above sea level, this extinct volcano is the highest mountain in Wales and requires a huge amount of strength, stamina and determination to tackle. 
But Danny was after an even greater challenge. Something to make people stop and pay attention. "Anyone can climb Mount Snowdon with no weight on their back," Danny explains."A challenge is supposed to be challenging. That's why it's called a challenge. By making it so much more intense, I wanted to make sure I stood out."
Like what you read? Sign up to the Fear Naught community and get 10% off FN merch
"No matter how fit, strong and healthy you are, there's only so much your body can take. At some point, your mind has to start pulling the weight."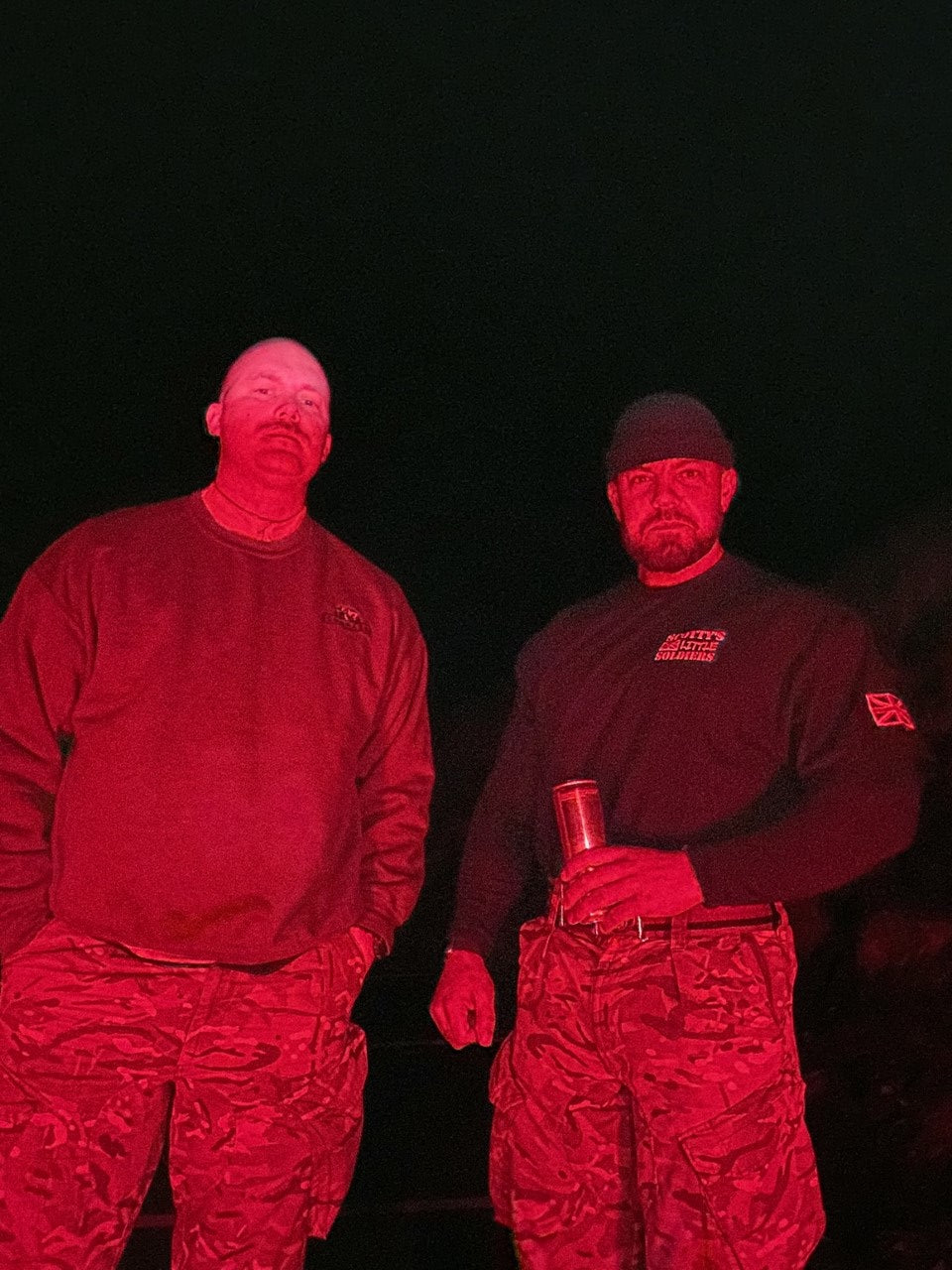 Conquering Mount Snowdon
Danny took on the challenge with his mate, Luke, a fellow soldier in the Royal Engineers. The pair met over a decade ago, serving in the same regiment of the Royal Engineers.  
Together, they began their ascent Saturday morning on just three hours of sleep. Snowdon was still in darkness. 
"We only had one headtorch, as our second broke early on. We could only see about three metres in front of us. There was practically zero visibility and we kept losing track of where we were. I also underestimated the weight of my bergen.
"But, despite everything, we smashed our first run of Snowdon in roughly six hours. That was the hardest one. By the time we completed our first descent my body was already broken, so it was just a case of knuckling down and taking it one step at a time. Just pushing forward." 
Battling the weather
"We took a quick break to cook a pot noodle, eat some flapjacks and get a warm brew in us, then smashed the second run without any hitches." 
Despite a few issues, everything was moving on schedule. Then the weather started to turn. 
"The third run is where things got complicated. We were about two thirds of the way up when we were hit by 60mph winds, and torrential rain started beating our heads. We were completely soaked. The track was turning into a waterfall by the minute, and we had to turn back. In the end we completed the challenge in around 15 hours. Our goal was to complete the three climbs in 18 hours, which we were on track to do."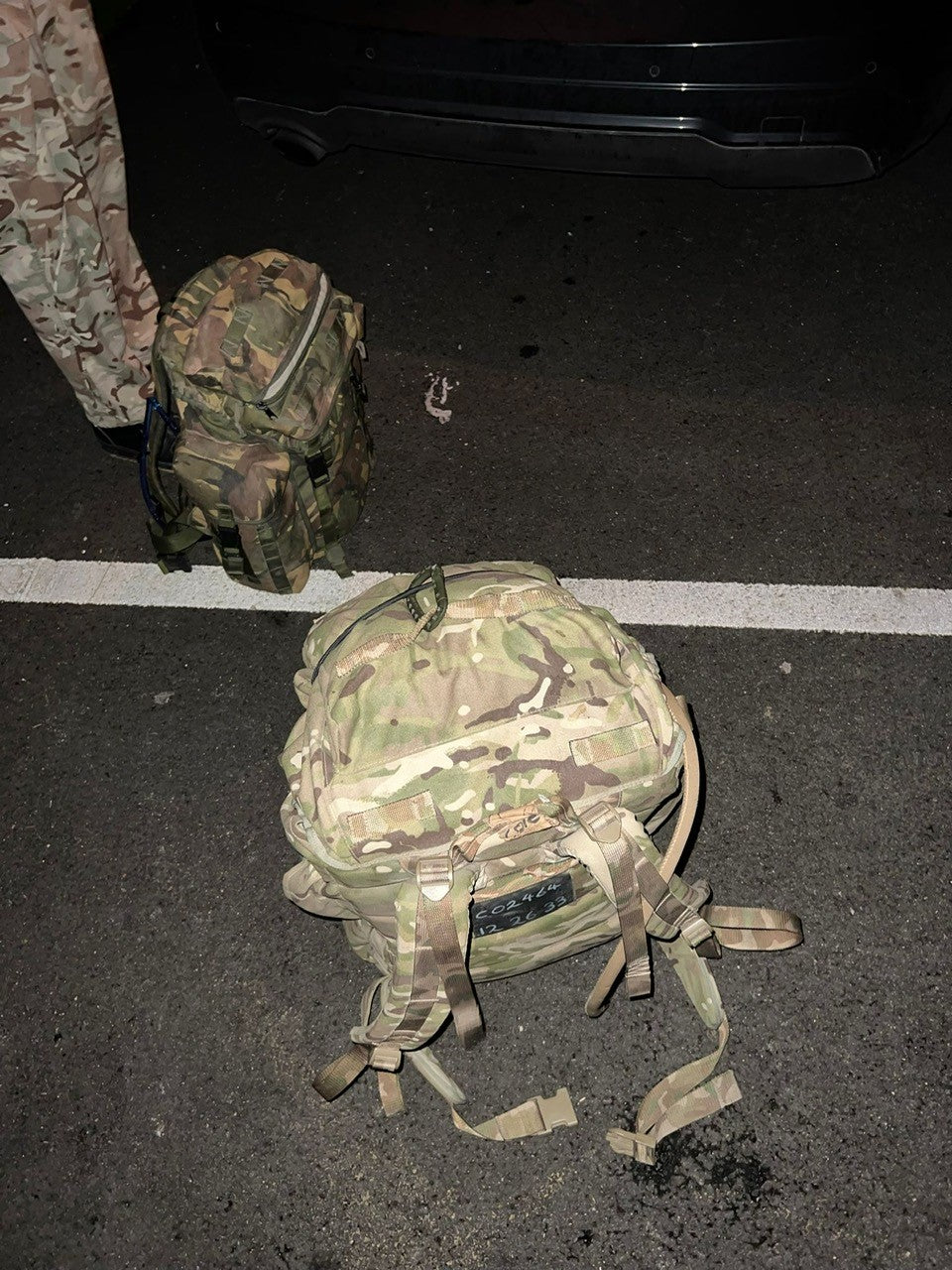 Training to climb Mount Snowdon
Such an impressive achievement requires an equally impressive training routine. Fortunately, Danny's history serving in the Armed Forces meant he was well prepped for the challenge. 
"I went out tabbing with a bergen on my back, increasing the weight week by week for about two and a half months to prepare. It took me back to my time serving. By the time the challenge arrived we were carrying full combat fighting order weight." 
The Fear Naught mindset
Physical preparation is hugely important, but every body has a breaking point. For Danny, preparing his mind was the secret to success. 
"Physically, you train your body as much as you can, but it's equally important to train your mind. My body was battered but my mind kept me going. It was 100% a case of mind over matter. No matter how fit, strong and healthy you are, there's only so much your body can take. At some point, your mind has to start pulling the weight." 
"You've got to be a bit mad to take on a challenge like this. All us squaddies are."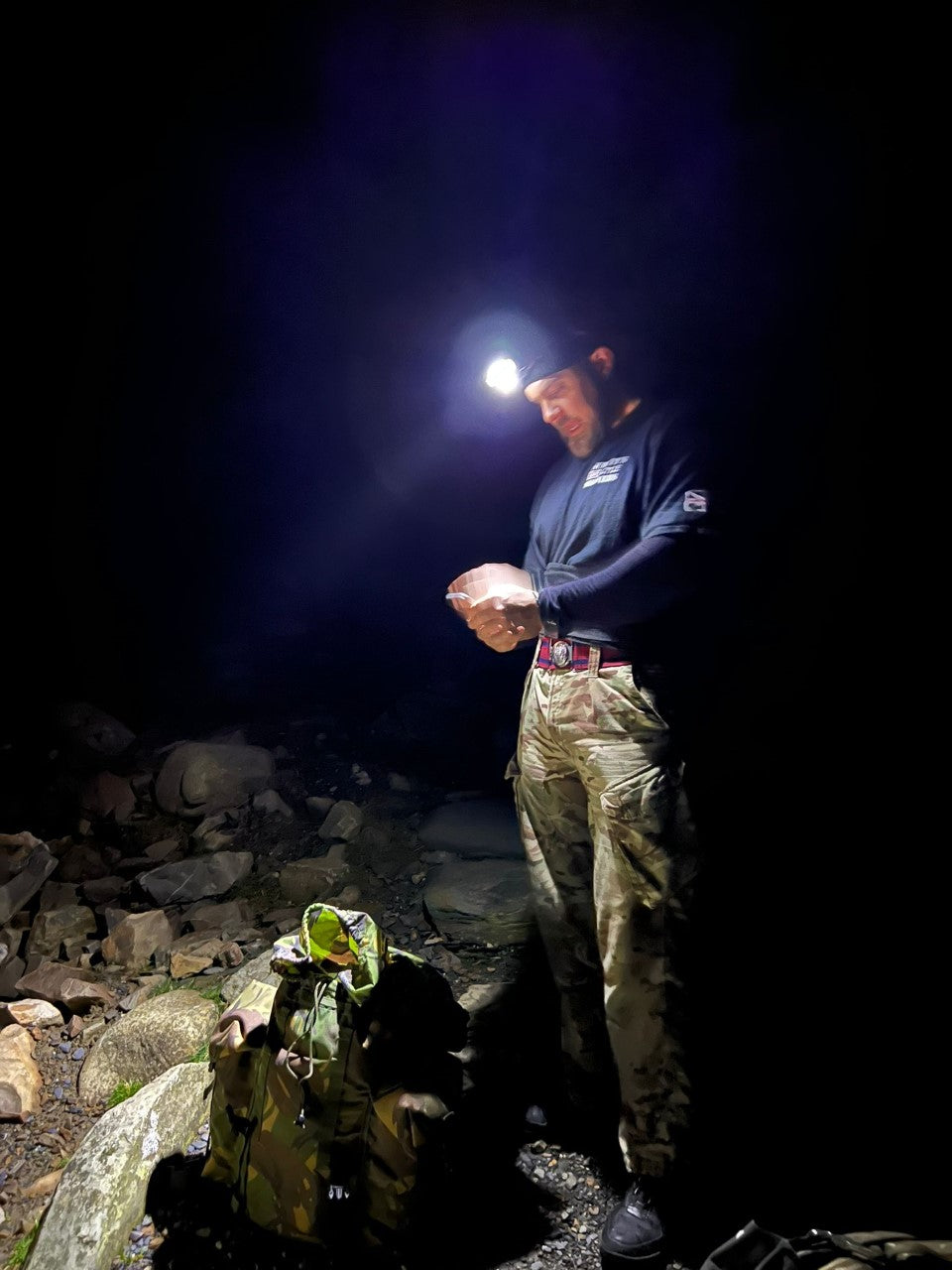 A helping hand
Danny didn't do it alone. He had his friend and soldier, Luke Cole, alongside him the whole way. Together, the pair motivated each other keep pushing forward, keep hitting their targets, keep making every step count. 
"It definitely helped to have a partner. There are points when I started doubting myself, and there was a point where Luke wasn't sure if he could go any further. Those are the times where you push each other on and remind each other why you're doing it. The way I thought about it was, yeah, I was really hurting, but I wasn't going to be hurting for the rest of my life. It was really helpful to be with someone who shared that mindset."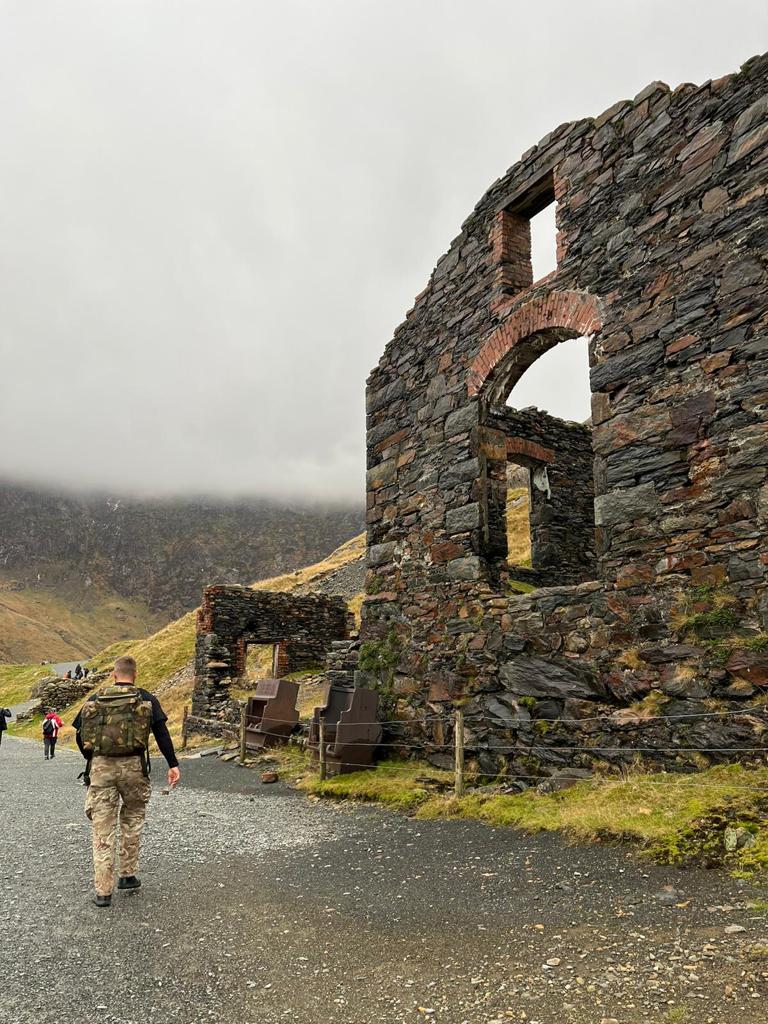 Supporting bereaved military children
By pushing themselves to the limit, Danny and Luke were able to raise £2,419 for Scotty's Little Soldiers, the charity for bereaved military children.
"I feel really good about the money we raised. We put ourselves through 24 hours of pain, but that's nothing compared to what Scotty's members deal with. That's what drove me to keep going. I served in the Royal Engineers for seven years, and my climbing partner, Luke, still serves to this day. We've both lost friends and some of those friends had kids. I've got a ten-year-old boy and I couldn't imagine him not having me in his life."
"As I scaled that mountain, I was thinking of the kids, thinking of the difference Scotty's makes, and using that to push myself forward and get it done."
Fear Naught is owned and operated by Scotty's Little Soldiers. 100% of our profits allow us to support bereaved military children and young people around the UK through an effective combination of practical, emotional and educational support. Scotty's support young people who have experienced the death of a parent who served in the British Armed Forces. We offer a range of services designed to connect our members and create a community of bereaved military children built around mutual support.