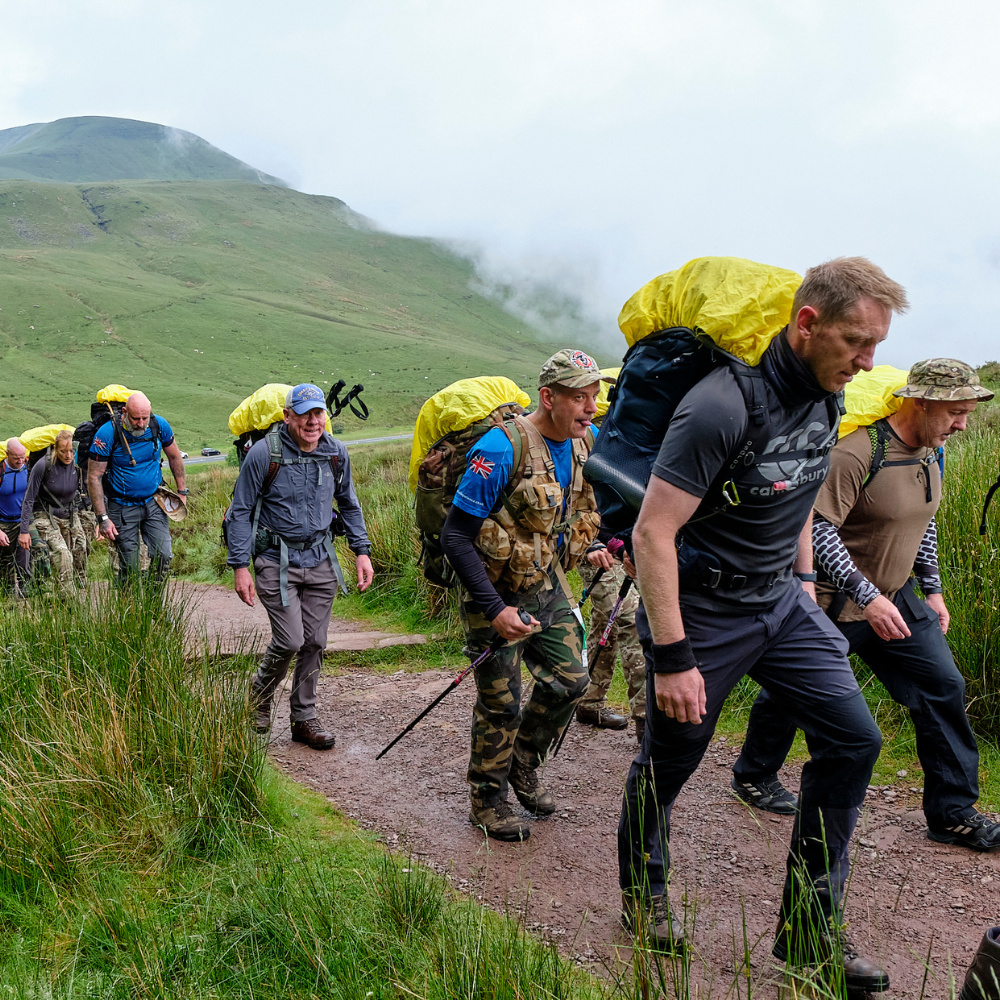 Will you take on The Fan Dance?
The Fan Dance is a true test of the Fear Naught mindset, it will test your endurance as you battle against the distance, fatigue and lactic acid!
The Original Fan Dance will see you take on the 24km route march in Brecon Beacons completed by those taking part in SAS Selection. You'll take on an immediate ascent of Pen y Fan which is 2,907 feet (886 m).
WATCH NOW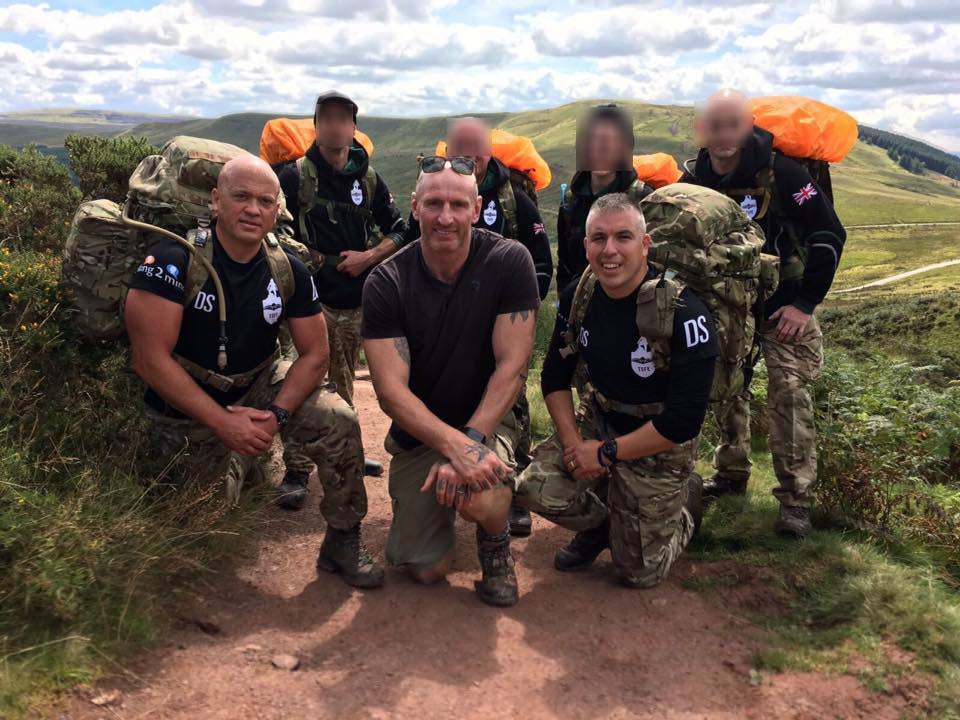 The route then descends on the other side of the peak with a pathed route to the halfway point before turning around and reversing the route. The return leg provides an even tougher challenge with the evil ascent back up the Fan known as Jacob's Ladder.
Once you have completed you will receive a custom TSFE The Fan Dance medal and certificate and first place prizes are given for each category for both male and female participants and team entries.
The challenge is operated by the S.F. Experience, run and staffed by ex 22 SAS and other UK Special Forces so you'll be in the hands of the elite and pushed to achieve more than you ever thought possible. 
WATCH NOW
Get the Fan Dance Challenge pack
Interested in taking on The Fan Dance or one of our challenges? Click here to request our Fan Dance challenge pack – we'll send it direct to your inbox!
Or, if you don't need persuading and you're ready to take on The Fan Dance - click the button below to sign up now via Justgiving and we'll be in touch.
SIGN UP NOW
Preparation is key to success
PODCAST: Training for an Elite Mindset

Ex-UK Special Forces and Physical Training Instructor, Jason Birch, has spent his life overcoming adversity and teaching others to do the same. Now the founder of the S.F. Experience offers civilians a taste of what it's like to tackle UK Special Forces selection -including the infamous Fan Dance.

Listen now

Top Tips for Facing the Fan Dance

Fear Naught teams up with the Jason Birch of The SF Experience to share top tips for facing The Fan Dance. The challenge replicates the pre-selection Special Forces test and sees participants climb Pen Y Fan in Wales multiple times. Take on The Fan Dance challenge with Fear Naught - places available now.

Read now
Take on a challenge wearing FN's finest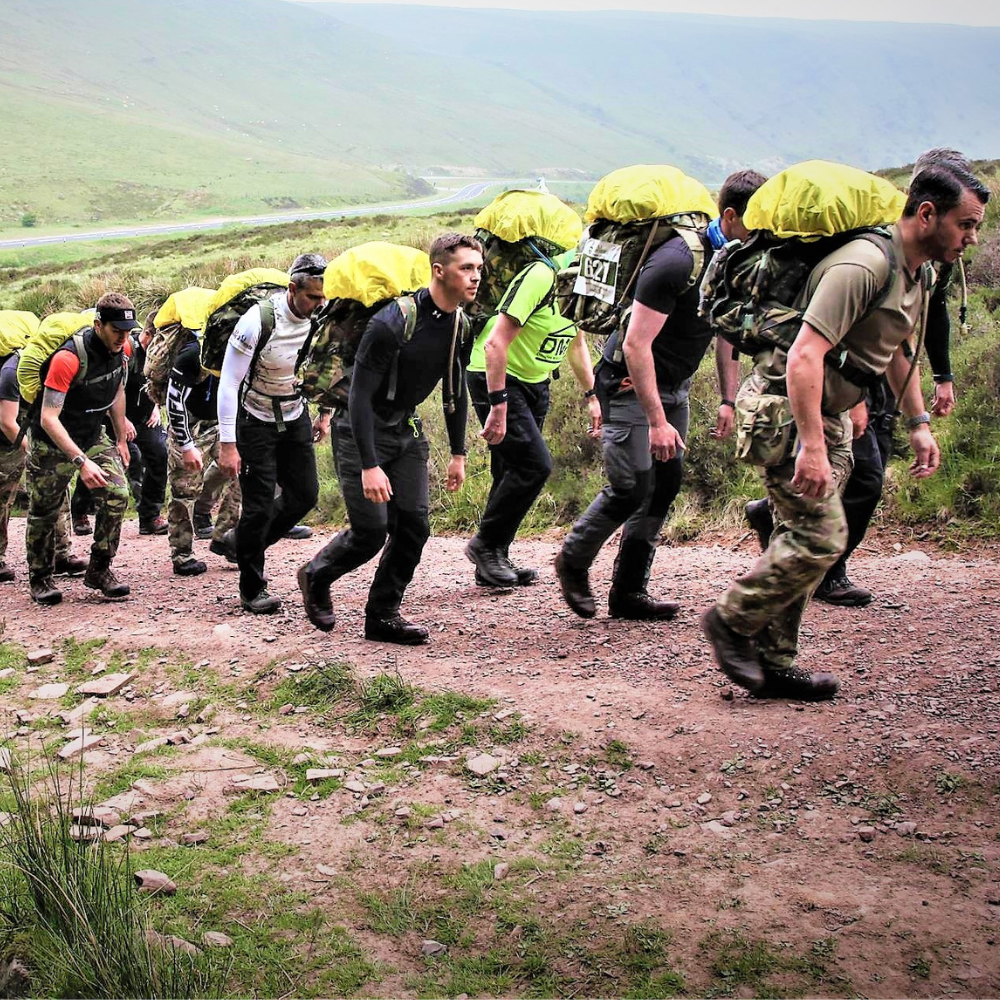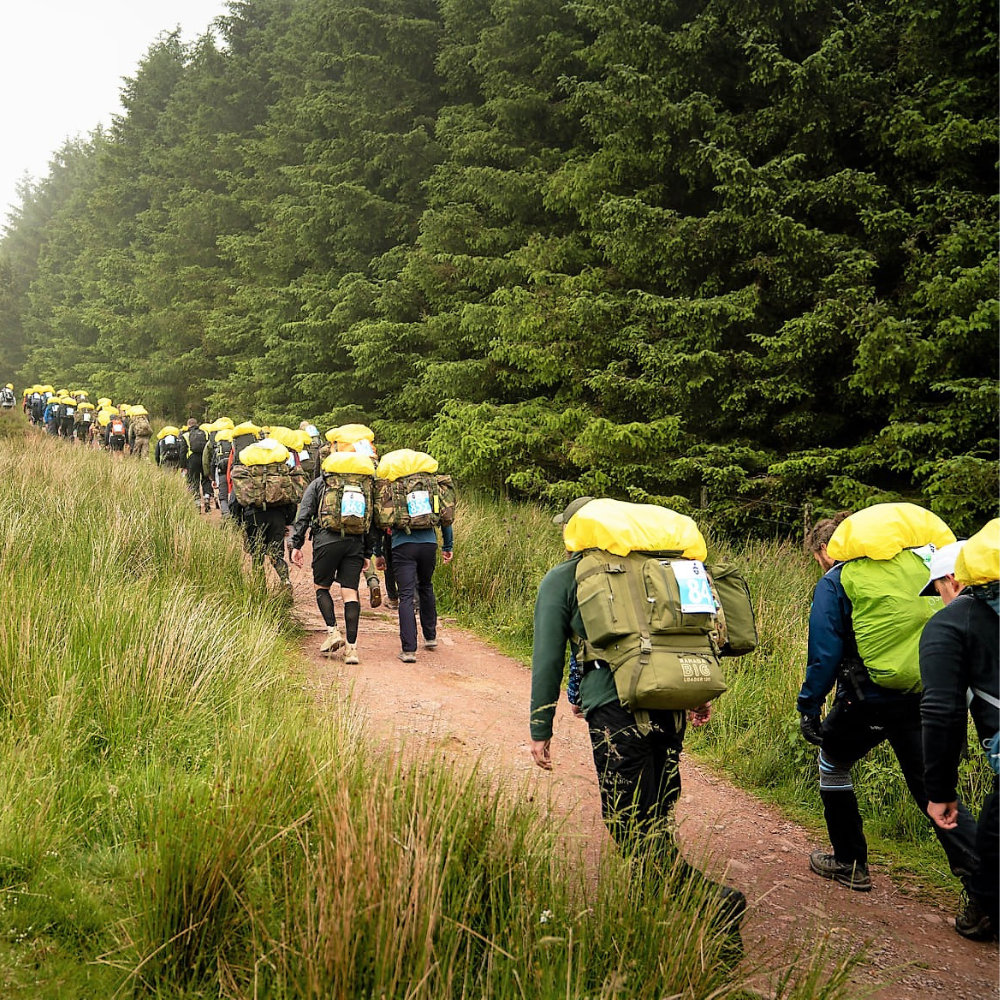 Your SAS Debriefing
Mastering Self-Motivation: The SAS Way with Mark Billingham

SAS: Who Dares Wins' Chief Instructor and former soldier, Billy Billingham, knows danger better than any man alive. Featuring on the Fear Naught Podcast, he shares the truth about what it's like to be part of an elite military unit, plus how the Channel 4 show compares to the gruelling reality of true SAS selection.

Listen to the podcast now

Mark 'Billy' Billingham on the SAS: Behind-the-Scenes of an Elite Military Unit

Find out what it's REALLY like behind-the-scenes of an elite military unite from SAS: Who Dares Wins' Chief Instructor and former soldier, Billy Billingham. He spent 27 years on the frontline and attained the highest rank in the SAS. Billy shares how the Channel 4 show compares to the gruelling reality of true SAS selection.

Read more

Mark 'Billy' Billingham: Troubled Teen to SAS Legend

Find out who Mark 'Billy' Billingham really is in this honest and frank chat with the Fear Naught Podcast on Mastering Self- Motivation: the SAS Way. In the interview, he speaks openly about his difficult childhood, how the Armed Forces changed him, and the surprising reason he became a household name – you won't believe it!

Read more
"Be stronger than your strongest excuse, prepare for success"
Jason Birch, DS and ex UKSF
Not for you? Check out these challenges:
Everest Base Camp

Summit the highest peak in the world and stand 5,364m above sea level.

Find out more

Sahara Desert Trek

Take on a 5 day trek through the world's largest hot desert in this unforgiving challenge.

Find out more